#Facebook #FacebookAds #FacebookAdsTips #FacebookAdsRules #FacebookAdsCampaigns
Facebook Ads 101 PLR Videos
Discover What You Need to Do To Setup Facebook Ads that Get Results
In this specific video training course, you will get to watch over my shoulder – step-by-step, click by click – and learn what you need to do to setup your Facebook Ads properly.
It's a fact that – Facebook Ads can be very profitable for your business.
But it's also a way to lose a lot of money if you don't do it right.
What I mean is…
There's a lot of courses out there on ads but they assume you know how to target the right person.  They simply go over the technical aspects which anyone can learn.
The reality is if you don't know everything about your target audience, then you will lose money.
Think about it for just a second.
Waving a sign that says "Lose weight" to a male who wants to gain body mass doesn't make any sense does it?
Of course not… and the truth is most people do this.
So how do you find data that says – this is what your audience wants and how you should approach them?
How to make sure your ads appeal to the right person?
How do you use the right text, the right image, the right everything?
…and then how do you use that data to setup FB ads correctly?
Introducing…
Facebook Ad Basics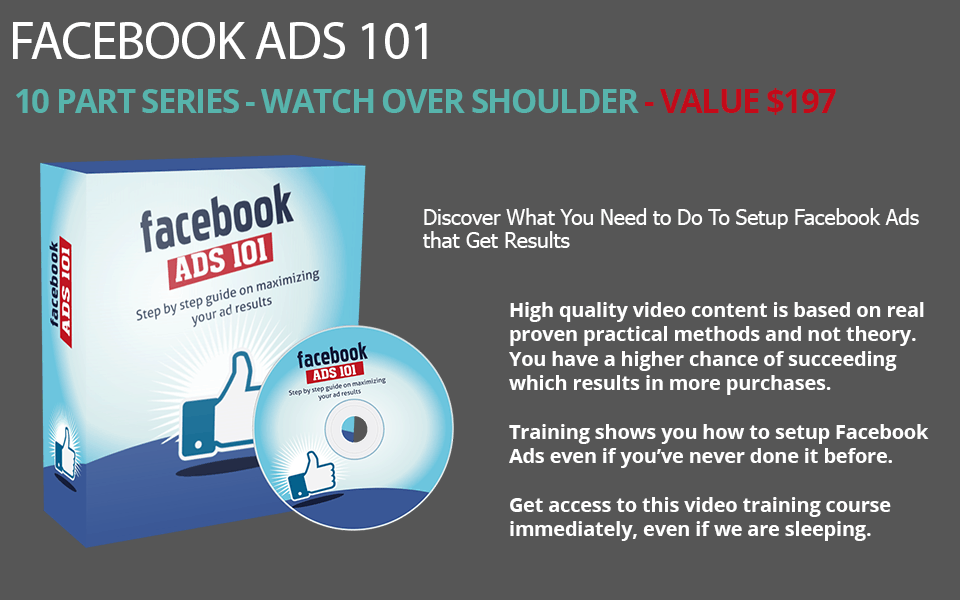 Here's a list of this 10-part video series in more detail:
Video #1 – Introduction to FB Ads
Have you ever wondered why your Facebook ads don't convert? The reason why is that most people jump with two feet and start creating ads. In this video, we will discuss the course itself and what you need to get started.
Video #2 – Paid Traffic Mindset
Before you create your Facebook ads, let's discuss why you need a mindset shift and what that looks like.  This is the sole reason why some people succeed and paid traffic, while others fail.  Jumping into Facebook ads without knowing this is a sure way to fail.
Video #3 –  Who Are You Targeting?
Doing this one wrong will give you horrible results.  In other words, knowing who you are targeting and how to target them is very important.  This is the first step to your road to doing Facebook Ads the right way.
Video #4 – FB Insights
After you get a better grasp of WHO you are targeting, it's time to back that up with actual data. Fortunately – you can use a free, but powerful tool to get this data.  This is very important especially before running any type of Facebook ad.
Video #5 – Creating an Avatar Profile
Now that you have gathered the right data from Videos 3, 4, and 5 – it's time to create your customer's avatar profile.  This is simply a document that tells you what your ideal customer should look like and everything about them that you would need to find out.
Video #6 – Important Ad Rules
You should never setup ads until you've understood what Facebook does not like and what they want.  Creating ads that violate policy is a sure way to get your account banned.  So going over the rules is crucial.
Video #7 – The Pixel
Before you run ads, you need to make sure you have your pixel created and installed.  We'll go over this, so you get the proper tracking setup.
Video #8 – Ad Campaigns
Now it's time to setup your Facebook Ad campaign.  The campaign is what holds your ad sets and your ads and understanding your objective is crucial.  In this video – you will get to see us setup an ad campaign in step by step manner.
Video #9 – Ad Sets
Now it's time to setup your Facebook Ad Set.  The ad set is the child of an Ad campaign and it is what holds your ads.  In this video – you will get to see us setup an ad set step by step.
Video #10 – Ads
Now it's time to setup your Facebook Ads.  You will need to have your creative ad in hand to do this.  The ad is the child of an Ad set.  In this video – you will get to see us setup an ad in step by step manner.
So, grab this video course today and begin setting up your Facebook ad the right way.
has been added to your cart!
have been added to your cart!
Follow this simple step-by-step system and start setting up your very own digital membership site!
This Private Label Rights Video Course comes with an entire business in a box reseller package that you can use, rebrand and resell at your wish.
has been added to your cart!
have been added to your cart!
Here's The Sales Video You'll Be Getting With This PLR Video Course:
Here's a Sample Video So That You Know What To Expect From These PLR Videos:
Download Package Details:
10 1280X720 MP4 Videos
10 MP3 Voiceovers
10 Transcripts
Sales Video in MP4 Format
Sales-letter in DOC, HTML and PDF Format
Editable Graphics: Covers, Flat Cover, Header, Footer, Button (Images and PSD)
Total File Download Size:
705 Megabytes (MB)
Private Label Rights License:
Legal Disclaimer: This license is Non – Transferrable, meaning you cannot give these same rights away. If you want to sell rights to your customers, pay close attention to the license below. We closely monitor vendors that sell the product and take legal violations seriously.
DO NOT Change this license…violations will be obvious will be prosecuted under the DMCA federal law.
You cannot give the product away for free, even to your list…
What You Can do:
[YES] Can Sell This Product
[YES] Can Be Packaged with Paid Products. 5 PRODUCTS MAXIMUM CAN BE BUNDLED
[YES] Can Be Offered as a bonus to Paid Product
[YES] Can Be Added to monthly Paid MEMBERSHIP or Training SITES If you have a membership site where people pay a onetime fee to get into download 100's of products, then you cannot include resell rights this product in that bundle.
[YES] Can Put Your Name on the Sales Page
[YES] Can Sell Resale Rights (Does not relate to PLR, meaning your customers can resell the video as is…)
[YES] You can stamp your name on the videos, but you cannot sell PLR.
What You Can't Do:
You CANNOT Give your customers the AVI files or 1280 x 720 HD MP4 files
You CANNOT Give Transcripts
You CANNOT Offer In Firesales
You CANNOT Offer in Dimesales
You CANNOT Offer These Videos in Firesales if there are more than 5 products.
You CANNOT Sell Master Resale Rights to videos as is.
You CANNOT Give away resell rights for free
You CANNOT Give away videos for free
You CANNOT Claim Original Copyright
Repeat: You CANNOT Sell Private Label Rights
has been added to your cart!
have been added to your cart!
Share this and get 20% off!
Related Products That May Interest You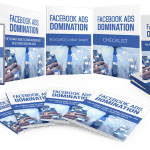 #FacebookAdsDomination #Facebook  #FacebookAds #FacebookStrategies #FacebookTechniques Facebook Ads Domination Sales Funnel with Master Resell Rights It's Finally Here The Ultimate Facebook Ads Domination Course Full Of Top Secret Strategies To Grow…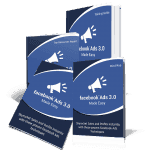 #Facebook #FacebookAds #FacebookAdsTools #FacebookPage #FacebookWalkthrough Facebook Ads 3.0 eBook and Video Training with Personal Use Rights This is your Ultimate Chance to Drive Targeted Buyer Traffic & Dive into a…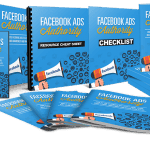 Facebook Ads Authority Sales Funnel with Master Resell Rights "Discover How To Use Facebook Ads To Get More Leads, Build Brand Awareness And Make More Sales" This Step-By-Step Guide Will…
---
TAG : facebook ads plr, facebook ads plr content, facebook ads plr video, facebook ads plr videos, facebook ads videos with plr, facebook advertising plr videos, fb ads plr, high quality facebook ads plr videos
CATEGORY : Business, Business Coaching PLR, Business PLR, Business PLR Videos, Facebook PLR, Facebook PLR Videos, Facebook Video Training, Internet Marketing, Internet Marketing PLR, Internet Marketing PLR Videos, Local Marketing PLR Videos, Local Marketing Video Training, Marketing PLR, Marketing PLR Videos, Paid Traffic PLR Videos, PLR Videos, Private Label Rights Products, Products with Sales Pages, PUO Video Courses, Resell Rights Products, Resell Rights Videos, Social Media, Social Media Marketing, Social Media PLR, Social Media PLR Videos, Traffic Generation, Traffic Generation Training, Traffic PLR Videos, Video Courses