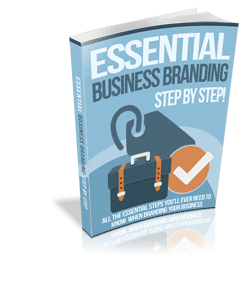 Choose Your Desired Option(s)
has been added to your cart!
have been added to your cart!
#branding #brandingtips #brandingideas #essentialbranding #businessbranding #brandingstrategy #brandingexercise
Essential Business Branding MRR eBook and Squeeze Page
Have You Been Struggling To Create A Unique Identity For Your Organization? Does Your Logo Truly Represent The Value You Create For Your Clients? Would You Like To Know The Secret To Formulating A Strong Branding Strategy? "
Identify your target market, create a brand image and connect with your customers with a successful branding strategy!
Does the right brand image idea elude you? Are the sales of your product suffering because you cannot decide the perfect logo? Are your search engine ads not visible enough? Is your bounce rate high and conversion rate low? All is NOT lost yet! There is an easy way of catching the eyes of your visitors and converting them into loyal customers!
Become A Leading Brand In The Market With The Right Branding Strategy
In 2010, the top five brands of the world (according to Interbrand.com) were: Coca Cola, IBM, Microsoft, Google and GE. Google and Microsoft are leaders in their fields, not only because their services are incomparable, but also because their branding strategies are par excellence. Your business, too, can attain great heights with the right Branding Strategy.
Grab the attention of your stakeholders
Strengthen your position in the marketplace
Ensure that your customers remember you
Communicate your organization's mission and core values
Increase your sales manifold
Get customers, employees and vendors excited about their association with you
Attract the best talent in the industry
Communicate your business priorities
Manage your reputation and stay on top of competition
Give your company a presence that borders on omnipresence. Make it visible everywhere
Control how others perceive you
Emphasize your individuality in the crowded marketplace
Become a market leader
Embed the value that you create into the consciousness of your target audience
Appeal to people's memory of an association with your company
Have consistent messages about your company's image, products or services
Make it easier for existing customers to refer you to their friends and associates
Brands send the right message about what you are offering your customers
Branding is an exercise of trying to connect emotionally with your customers, staff members and associates
Watch Your Sales Skyrocket With The "Must Do's" of Branding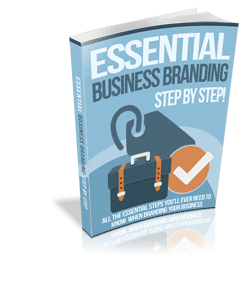 Did you ever consider the potential of branding on the internet? Did you know that 30% of the world's population uses the internet? Out of this 30% nearly 43% are on Facebook, and 19% on Twitter. However, social media is just ONE way of making your brand presence felt on the internet. There are MANY other ways to optimize your brand recognition… and this is possible by adopting a focused and systematic Branding Strategy.
Learn to think analytically about your approach to branding.
Conceptualize the perfect logo, tagline and image for your product.
Strategize your advertisement layout and visibility on the internet. Choose the right platforms to display your brand logo and tagline on.
Learn the tricks of catching the attention of your target consumer group.
Understand how to maintain your brand image consistently.
Give your business a jump start by creating the right advertising concept for launching your brand.
Become a leading brand in your industry in a matter of weeks.
Sit back and relax, as your business takes wings and all your dreams come true!
Are You Willing To Risk The Future Of Your Business?
The book is in high demand and the stock is depleting fast!
Currently, the price of the book is low, but it can surge any moment, without notice!
While you are speculating on the efficacy of the book, your competitors have already embarked on their journey to becoming head honchos.
Think later…just buy the book and review it before coming to a decision!
ORDER NOW, so that you can get hold of the book while the prices are still low!
has been added to your cart!
have been added to your cart!
Package Details:
Ebook
Graphics
Squeeze Page
Website
Total File Download Size:
2.62 Megabytes (MB)
Master Resell Rights License
[YES]Can be sold
[YES]Can be used for personal use
[YES]Can be packaged with other products
[YES]Can modify/change the sales letter
[YES]Can be added into paid membership websites
[YES]Can put your name on the sales letter
[YES]Can be offered as a bonus
[YES]Can be used to build a list
[YES]Can print/publish offline
[YES]Can convey and sell Personal Use Rights
[YES]Can convey and sell Resale Rights
[YES]Can convey and sell Master Resale Rights
[YES]Can be given away for free
[NO]Can modify/change the main product
[NO]Can convey and sell Private Label Rights
Share this and get 20% off!
Related Products That May Interest You