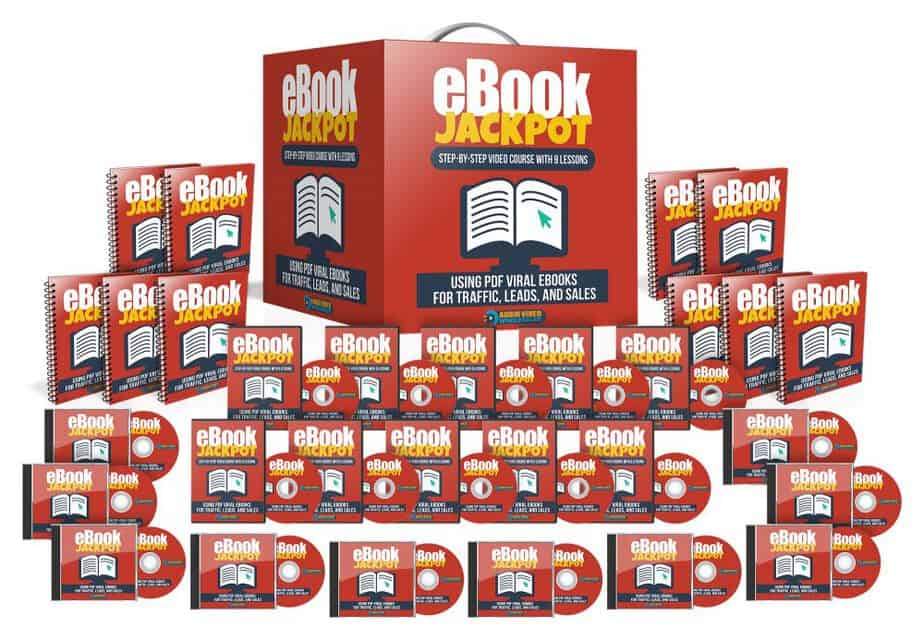 Choose Your Desired Option(s)
has been added to your cart!
have been added to your cart!
#EbookJackpot #CreateContent #BasicConversion #HotspotHyperlinks #GenerateBacklinks
Ebook Jackpot Video Course Package with Master Resell Rights
Finally, Learn How to Boost Your SEO Rank and Generate Targeted Traffic Using This PDF Back linking Strategy… Starting Today!
This 9-part video course is designed to show you how you can quickly and easily get high authority backlinks that search engines absolutely love.
One of the dismal realities is that many backlinks no longer work when it comes to SEO. Nowadays, you can't just
send a bunch of backlinks in hopes that your website will rank higher.
But there is still hope.
While many different types of backlinks no longer really give you the search engine ranking that you need, there are
still some great back linking strategies well worth your time.
The goal is to create quality content backlinks.
How do you do this? Well, one way is by using PDF files.
has been added to your cart!
have been added to your cart!
Introducing…
Ebook Jackpot Video Course Package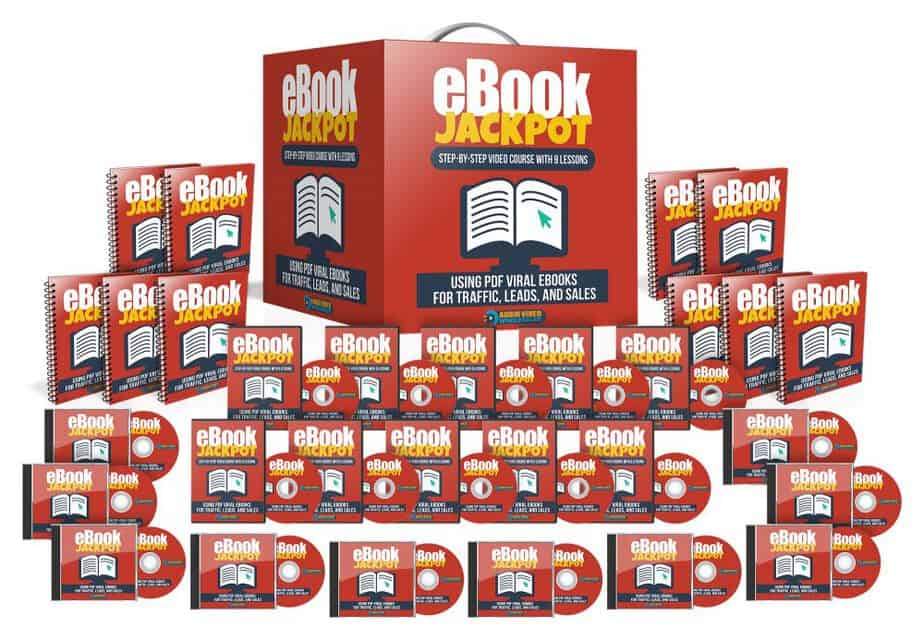 That's right – you can use PDF files to get high authority backlinks, but you can actually do a lot more than that.
Don't worry; the specific strategy is not black hat at all. It is completely white hat, so it does take a couple of hours to implement.
Now, implementing this particular strategy will not only get you backlinks that you need, but any prospect that reads your PDF will be pre-sold in advance to help you better convert whatever products and services you are selling. Introducing PDF Backlink Traffic
Video #1: Introduction and Overview
Before we get started, you're going to get a quick overview of this particular video course and how it is laid out so that you can understand how to implement it faster. We will also cover which tools you're going to need. Keep in mind that in order to create PDF files with hyperlinks that actually work, you will have to invest some money. However, with that said, we will be focusing on tools that don't break the bank. Depending on how advanced you want to go, we will cover two different types of tools.
Video #2: Choose Your Attack Plan
This back linking strategy is by no means difficult. In fact, once you get the hang of it you can set everything up within less than a couple of hours. You also want a way to convert the traffic before it reaches your website. However,before you can do that you need to figure out what your attack plan is. There are three different attack plans depending on what you are selling that you will learn so that you can successfully convert and pre sell your traffic before it even reaches your website or the product that you're promoting.
Video #3: Create Content
Once you have gotten your attack plan angle, it's time to create content that will not only educate, but gain your visitors' trust. What we want to do is upon reading the PDF content, and once they click the link to your website or whatever you are trying to promote – we want them to be excited about either your product or taking the necessary action. We will also discuss specific word-processing software that you will need to use to create a fully-working PDF document.
Video #4: Spice it Up
Before we move on, we want to cover how to turn your bland content into something beautiful and visually appealing. There are specific sites that we have tested out, which work extremely well for this specific step.
Video #5: Types of Hyperlinks
Once you have your content in hand, it's time to add some hyperlinks so that when people view your PDF file they are able to click the link and be brought straight to your website or the website you were promoting. In the specific video, we will be talking about different hyperlinks.
Video #6: Things to Gather
Before we complete this process and convert the content to a PDF file we want to gather a few more things, which we will discuss in this particular video.
Video #7: Part 1: Convert to PDF – Basic Conversion
As I stated in the first video, there are two different ways to convert the PDF files. This software can only convert basic hyperlinks such as text hyperlinks.
Video #8: Part 2: Convert to PDF – Hotspot Hyperlinks
If you want to know how to convert images or hotspots, the truth of the matter is that most software is unable to do this. Research revealed that the very expensive software called Adobe Acrobat Pro can do this, but rather than dishing out $400, I'm going to show you how to do it for much, much cheaper.
Video #9: Upload and Generate Backlinks
At this point of the video course itself, you will have a PDF file with hyperlinks that link directly to the website that you want to rank and which drives traffic too. Now,the whole purpose of this video course is not just to drive traffic, but to get high authority backlinks to the site you want to rank. I'll show you several sites with high domain authority that will give your website the boost it needs. Keep in mind that this is a long-term strategy, with absolutely no black hat involved. That is why although this process does take a little bit of time, it is well worth it in the long term.
Grab this video course now so you can start getting high quality PDF Backlinks from high authority sites to boost your SEO ranking!
has been added to your cart!
have been added to your cart!
Here's the Sample Video So That You Know What To Expect From These Videos
has been added to your cart!
have been added to your cart!
Package Details:
Graphics
MP3 Audios
Sales Letter
Sales Video
Video Training
Total File Download Size:
321 Megabytes (MB)
Master Resell Rights License:
[YES] Can be sold
[YES] Can be used for personal use
[YES] Can be packaged with other products
[YES] Can modify/change the sales letter
[YES] Can be added into paid membership websites
[YES] Can put your name on the sales letter
[YES] Can be offered as a bonus
[YES] Can be used to build a list
[YES] Can print/publish offline
[YES] Can convey and sell Personal Use Rights
[YES] Can convey and sell Resale Rights
[NO] Can modify/change the main product
[NO] Can modify/change the graphics and ecover
[NO] Can be given away for free
[NO] Can be added to free membership websites
[NO] Can convey and sell Master Resale Rights
[NO] Can convey and sell Private Label Rights
Share this and get 20% off!