Dynamite Reports Profits PLR Lead Magnet Kit - includes 3500 words dynamite reports profits report, HTML squeeze page and 7 PLR autoresponder emails (3000 words) that is ready to be used to build your email list and follow-up with your new subscribers.
#reports #reportplr #shortreports #reportsprofits #reportsselling #reportsmarkets #reportsguides #reportstips #reportsbooklets #reportsbusiness  #reportsblogging #reportsaudience #reportstraffic #reportsthatsell #reportscontent #reportswriting #leadmagnet #autoresponders #emails #listbuilding #listbuildingreport #listbuildingprofits #listbuildingplr #incomereports #plrreportprofit #plrprofits #nichemarketing #nichemarkets #hotmarkets #nichereports #makingmoney #onlineprofits
Dynamite Reports Profits PLR Lead Magnet Kit
How Would You Like To Own Your Own High Converting Dynamite Reports Profits PLR Lead Magnet with Ready-to-go Squeeze Page So You Can Start Building Your List In The Affiliate Marketing Niche?
This Is Your Chance To Grab A Completely Done-For-You Dynamite Reports Profits PLR Lead Magnet That You Can Setup And Start Sending Traffic To In Order To Build Your Biggest Business Asset…Your Email List!
Introducing The…
Dynamite Reports Profits PLR Lead Magnet Kit
A High Quality Lead Magnet With Private Label Rights Consisting of 3579 words that includes a done-for-you HTML Squeeze Page and 7 Ready-to-go Autoresponder Follow-up Emails.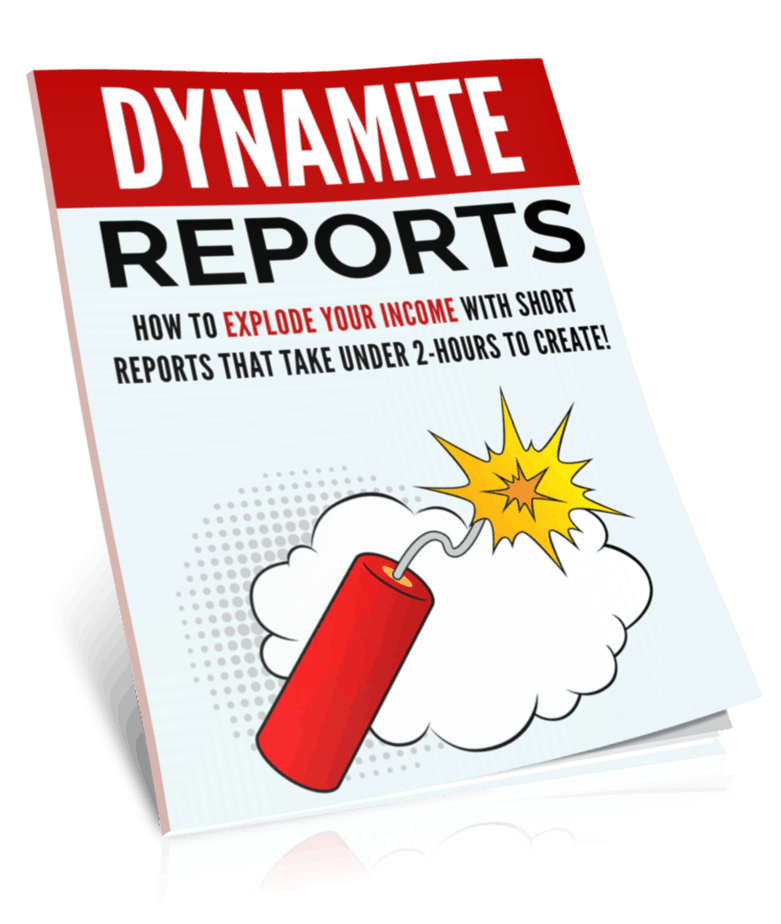 Screenshot Inside the Dynamite Reports Profits PLR Lead Magnet Report:

Table of Contents 
Table of Contents…………………………………………………………………………………. 4
Introduction…………………………………………………………………………………………. 5
Making Money with Short Reports…………………………………………………………… 7
Reports That Outsell……………………………………………………………………………. 11
Uncovering Hot Markets………………………………………………………………………. 18
Fast-Track Writing System…………………………………………………………………… 22
Selling Your Short Reports……………………………………………………………………. 26
Resources………………………………………………………………………………………….. 29
Sample Of The Content Inside The Dynamite Reports Profits PLR Lead Magnet:
Introduction
How would you like to turn a 4,000-word report into a potential $4,000 payday? 
It's happening all the time with specialized short reports that people will bend over backwards to pay good money for.
Find it hard to believe?
Think about this for a minute.
People are busy. They're on-the-go, and so they don't have a lot of time to spend reading extended guides or books.
These days', people want bite-sized, comprehensive booklets that give them the information they're looking for without the fluff.
Think about the kind of articles, blog posts or guides you personally prefer.  Wouldn't you rather have a condensed version of a 100-page book that rips out the padding and cuts through the noise so it can provide you with all the important information in less time?
That's exactly why short reports are so extremely profitable. 
The length of your book has nothing to do with whether your product is successful or well received by your audience.
In fact, a 15 report that cuts out the fat and gets right to the heart of the matter will be far more successful than a 60-page eBook that brings the reader on an endless journey, only to leave them disappointed in the end.
Are you ready to start making money with your very own series of in-demand short reports?
Let's begin!
Making Money with Short Reports
Short reports are incredibly valuable because not only will they appeal to the busy shopper, but they are much easier to create than full-length books.
In fact, reports can be as short as 10 pages long because if you've done your job at filling the pages with solid information, your audience will still be satisfied with their purchase.
And think about this:  With short reports, you can cover more ground in less time.
You know how quickly some niches and buying patterns change. What's hot today is often irrelevant tomorrow, and in the digital product business you need to keep a close pulse on your market so that you know what your audience is interested in and willing to buy.
You'll also be getting a high converting squeeze page that you can use to build your list!
Screenshot of the HTML Squeeze Page Included: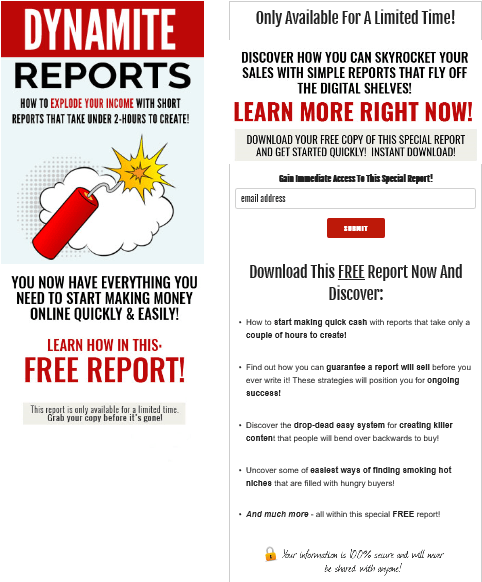 You'll also be getting 7 done-for-you PLR follow-up emails that you can pop into your Autoresponder and start sending to your new subscribers immediately after they join your email list!
Sample of these Dynamite Reports Profits PLR follow-up Autoresponder Messages:
Title: Making Money With Short Reports
Hello,
Making money with short reports is one of the
easiest ways to maximize your income.
Even if you want to do it as a side hustle, it's
something you can get started with quickly, easily
and with very little – to no – start up cost.
The key with successful short reports is to first
identify a commonly asked question in an evergreen
market.
Then your short report is designed to answer
that question and provide a solution or give
your reader clear direction.
There are many different ways to research burning
questions in hot niche markets.
Here are a few of my favorite sources:
Facebook Groups
Facebook groups make it easy to quickly uncover
niche markets. Then by joining, you'll be able
to create a quick snapshot of the kind of discussions
taking place. What are people most interested in?
What kind of products are they currently buying?
What questions are they asking? This information will provide guidance when
creating the outline for your special report.
You'll also be able to potentially build a list
from those Facebook groups just by creating a
condensed version or alternate report and giving
it away for free.
Authority Blogs
Established blogs and websites are a great way
to gauge overall demand of a topic as well as
find engaging conversations with there is an
ongoing discussion.
There's no faster or easier way to research the
profitability of a market than with authority blogs.
Plus, you can get involved by answering questions
and providing value. Then leave a link to your
salespage or a blog of your own in the comments.
Marketplaces
If you plan to sell your special report on
marketplaces like JVZoo or Warrior+, it makes
sense to spend some time researching what's
already selling there.
This'll give you direction and help you come
up with a solid topic for your short report
but will also give you an idea as to common
price structures as well as potential upsells
or one-time-offers that are selling.
Spend some time researching niches and write
down everything you find, especially commonly
asked questions. These make for great topics
and will help you create a compelling sales
page for your report.
In tomorrow's email, I'll show you how to
use one of the most-visited marketplaces online
to find hot niche markets that are filled with
active buyers.
Keep a look out!
Your Name
P.S: If you're interested in gaining access to
the insider secrets to creating insanely profitable
short reports that go on to sell for thousands of
dollars, you'll want to grab a copy of Small Reports Fortunes.
Inside Small Reports Fortune they break things down
With lots of step-by-step directions including:
• How to Choose a Highly-Profitable "Market"
• How to Come Up with The Perfect Idea for A Report.
• How to Write P.A.G.E.S. Of High Demand Content.
• How to Package, Price and Position Your Small Report.
• How to Create A Small Report Mini-Sales Letters.
• How to S.E.T.U.P. A Web Site to Sell Your Small Reports.
You can get it here: https://digitalwebrocket.com/srf-special/
These 7 dynamite reports profits PLR emails have a total word count of: 3000 words
Don't miss out on this chance to grab YOUR OWN rebrandable Dynamite Reports Profits PLR Lead Magnet that is done-for-you and ready for you to insert your affiliate links to start building your list and earning affiliate commissions.
Grab it now for a very low price of only $4.99!
 Package Details:
– 1 Lead Magnet Report (PDF, DOC),
Report Word Count: 3579 words
– 7 Part Autoresponder Email Messages (TXT)
Autoresponder Email Messages Word Count: 3000 words
– 1 Squeeze Page (HTML)
– File Size: 4MB
PLR License Terms:
PERMISSIONS: What Can You Do With These Materials?
[YES] Can be sold
[YES] Can be used for personal use
[YES] Can be packaged with other products
[YES] Can modify/change the sales letter
[YES] Can modify/change the main product
[YES] Can modify/change the graphics and ecover
[YES] Can be added into paid membership websites
[YES] Can put your name on the sales letter
[YES] Can be offered as a bonus
[YES] Can be used to build a list
[YES] Can print/publish offline
[YES] You Can Rebrand, Rename, Redesign The Product and Create New Graphics to Call It Your Own.
[YES] You Can Add This Product to a Membership Site or Bundled Within a Product Package as a Bonus.
What You CANNOT Do With These Materials?
1 – You CANNOT sell this product as your own PLR or in your PLR store.
2 – You CANNOT submit any of the content provided by Buy Quality PLR to reprint article directories or other websites which accept reprint content even if you have edited or reworded the content.
Why? Because many article directories won't take PLR articles. If everyone started submitting similarly written articles to these directories it wouldn't be fair for the directory owners, their users or our members. Be fair to everyone involved and don't do it, even if you feel you've edited or reworded the article.
3 – You CANNOT sell this product with a PLR, MRR or Resell Rights License.
has been added to your cart!
have been added to your cart!
Share this and get 20% off!
Related Products That May Interest You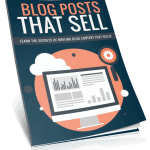 Blog Posts That Sell PLR Lead Magnet Kit - includes 2600 words blog posts that sell report, HTML squeeze page and 7 PLR autoresponder emails (3400 words) that is ready…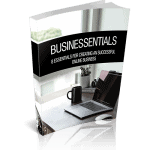 8 Essentials For Creating an Successful Online Business - This is a premium PLR business course product that is built around eight "essentials" for creating a successful online business featuring…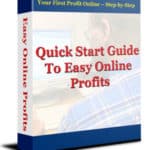 Quick Start Guide to Easy Online Profits PLR eBook #EasyOnlineProfits #OnlineProfits  #OnlineProfitsPLR #PLREBook It's hard isn't it? Knowing just where to begin when you're new to the whole online selling…
---
TAG : plr report income, plr report profits, plr reports make money online, Reports Blogging PLR, Reports Business PLR, Reports PLR Books, Reports PLR Selling, Reports Profits PLR, Reports Profits PLR Autoresponders, Reports Profits PLR Emails, Reports Profits PLR Guides, Reports Profits PLR Lead Magnet, Reports Profits PLR Tips, short report profits plr, Short Reports Content PLR, Short Reports PLR, Short Reports Profits PLR
CATEGORY : Affiliate Marketing, Affiliate Marketing PLR, Blogging, Blogging PLR, Content Marketing, Content Marketing PLR, Conversions PLR, Ebooks, Email Marketing, Email Marketing PLR, Home Business PLR, Info Product Creation PLR, Info Product PLR Ebooks, Internet Marketing, Internet Marketing PLR, Internet Marketing PLR eBooks, Lead Magnets, List Building, List Building PLR, List Building PLR Ebooks, Make Money Online, Make Money Online PLR Ebooks, Make Money PLR, Marketing PLR, Niche Marketing PLR, Online Business PLR, PLR Autoresponder Series, PLR eBooks, PLR eCourses, PLR Lead Magnets, PLR List Building Reports, PLR List Building Reports, PLR Minisite Templates, PLR Newsletters, PLR Squeeze Page Templates, PLR Templates, Pre Written Autoresponder Messages, Private Label Rights Products, Products with Squeeze Pages, Reports, Resell Rights Autoresponder Series, Resell Rights Ebooks, Resell Rights Lead Magnets, Resell Rights List Building Reports, Resell Rights Minisite Templates, Resell Rights Products, Resell Rights Squeeze Page Templates, Sales Funnels, Sales Funnels PLR, Templates, Traffic PLR, Work At Home PLR, Writing PLR