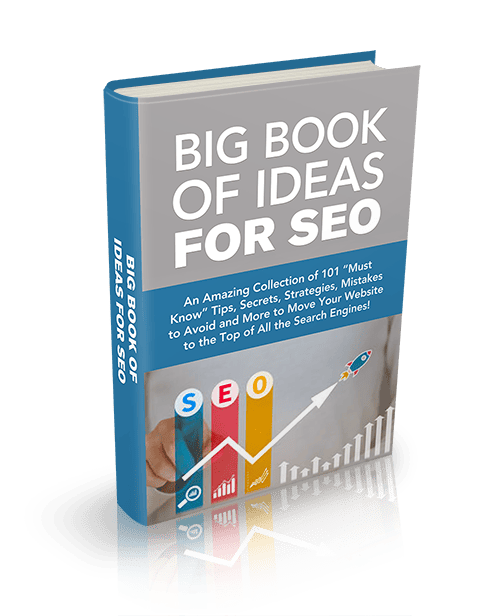 Choose Your Desired Option(s)
has been added to your cart!
have been added to your cart!
#seo #seoideas #seotips #searchengineoptimization #seoguide #seostrategies #seotactics #seoexpertise #digitalmarketing #websiteoptimization #seomarketing #seoadvice #seotechniques #seoimprovement #seotools #seobestpractices
Big Book Of Ideas For SEO Premium PLR Guide 10k Words
The King of Your Niche Is the One Who Gets All The Traffic From the Search Engines. Isn't It Time You Started On Your Way To The Top So You Can Get Traffic-Producing Rankings for Your Site?
The top three spots in the SERPs (search engine results pages) get over 54% of all traffic – now imagine if your website appeared there!
Getting Your Site to the Top of the Search Engines is Not Magic – You Just Need to Know the Right Tips, Tricks and Strategies
You may be getting traffic from a variety of sources, but if you're not getting targeted visitors from Google, Bing, and the other search engines, then you're leaving a lot of traffic (and cash) on the table.
You see, search engine traffic is some of the most targeted traffic you can generate for free. You can bring people to your site who are looking for the exact thing you're offering. And developing a presence at the top of the search engines helps you establish your authority in the niche, build your mailing list, and generate more sales.
The question is, how do you start getting all this traffic?
Introducing the Big Book Of Ideas for SEO: An Amazing Collection of 101 "Must Know" Tips, Secrets, Strategies, Mistakes to Avoid and More to Move Your Website to the Top of All the Search Engines!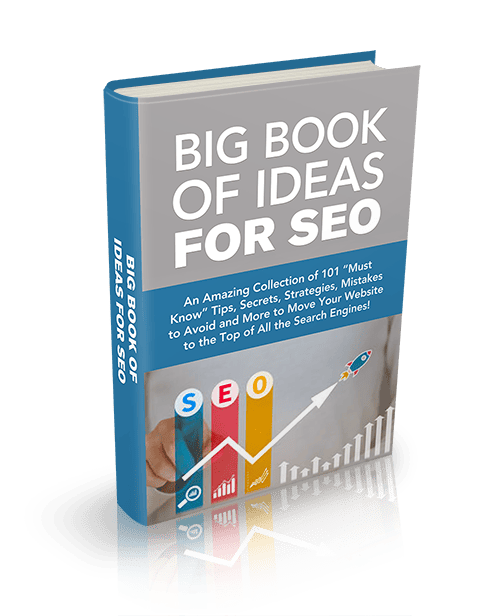 Let's take a look inside this Big Book Of Ideas For Marketing Basics Premium PLR Guide:

You will appreciate this "no fluff, no filler" jam-packed guidebook that will be your go-to resource for the best tips and strategies for optimizing your websites for the search engines and getting more prospects to click-through. Specifically, this guidebook covers tips related to…
Picking the very best keywords to bring in highly-targeted visitors who want exactly what you're selling.
Optimizing your webpage in a way that encourages search engines to rank your page higher.
Creating a great user-experience for all visitors, which is a key to boosting your site's visibility in the search engines.
Making your web content accessible to all visitors, including those with visual, auditory, or cognitive impairments.
Speeding up the performance of your webpages so that search engine traffic stays longer, reads your content and clicks on your links.
Crafting high-quality content that not only helps you attract search engine traffic, but also positions you as a niche expert.
Keeping an eye on your competition so that you can climb up to their top spots in the search engines.
Monitoring your results so you can tweak and improve them to generate even more targeted traffic for free.
Learning how to optimize your websites the easy way – we skip the mumbo jumbo and share tips in plain English.
Optimizing your sites for all search engines – while Google is key, you'll also generate traffic from Bing, Yahoo! and more.
And just so I'm completely clear…
You also get professionally design eCover graphics for your PLR course:

This Big Book Of Ideas isn't designed for anyone who needs in-depth information or highly technical information about search engine optimization. Instead, this is a collection of 101 of the best tips, checklists, ideas, hacks and more to help your webpages effortlessly rise to the top of the search engines.
And because I'm a big believer in letting others "try it before you buy it," I'll even let you download a selection of the tips at no charge to see if this guidebook is a good fit for you: (insert link here)
How much is it?  Just $27.00.
has been added to your cart!
have been added to your cart!
Grab All of the Above at a BIG Discount Today!
Wait! I Forgot to mention…BONUSES!!
For the first 50 buyers of this Content Planning Premium PLR Package, if you grab this PLR deal right now, you'll also get these FAST-ACTION BONUSES for a limited time only!
Bonus 1
10 High Quality SEO Optimization PLR Articles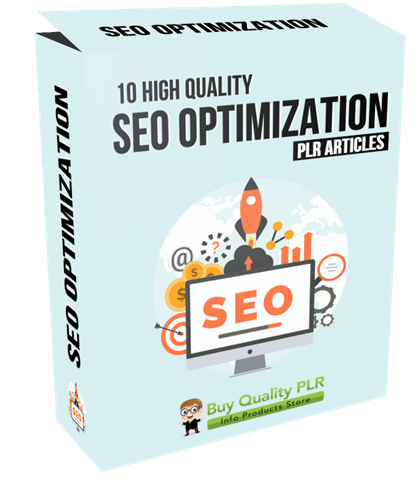 Here are the titles of the 10 SEO Optimization Articles:

Effective SEO Techniques to Drive Organic Traffic (529 words)
Ensuring Your Pages Are Optimized for Mobile Devices (1010 words)
How and Where to Use Keywords for Maximum Results (857 words)
How to Conduct Keyword Research (943 words)
Optimizing for Featured Snippets. (813 words)
Tips for Producing High-Quality Content (877 words)
Using Keywords in Your Content ( words) 495
Ways to Get More Leads with Online Marketing (547 words)
What is SEO (532 words)
Why You Should Create Shoppable Posts (480 words)
Package Details:
10 SEO Optimization PLR Articles in Word format

Total Word Count –  Over 7083 Words
Download File Size – 286 KB
Bonus 2
SEO Secrets Unraveled PLR eBook Resell PLR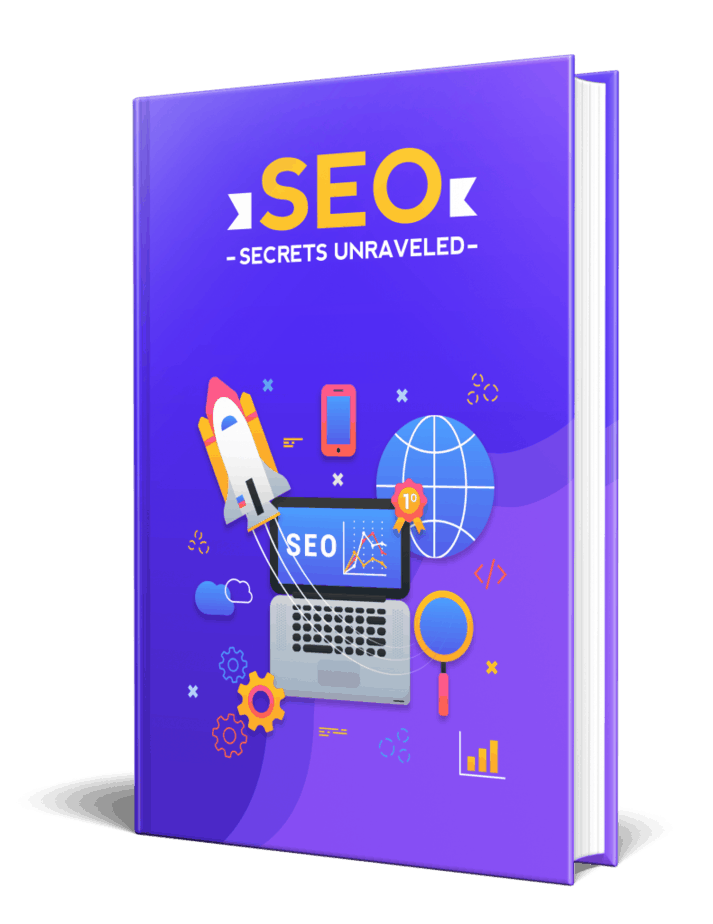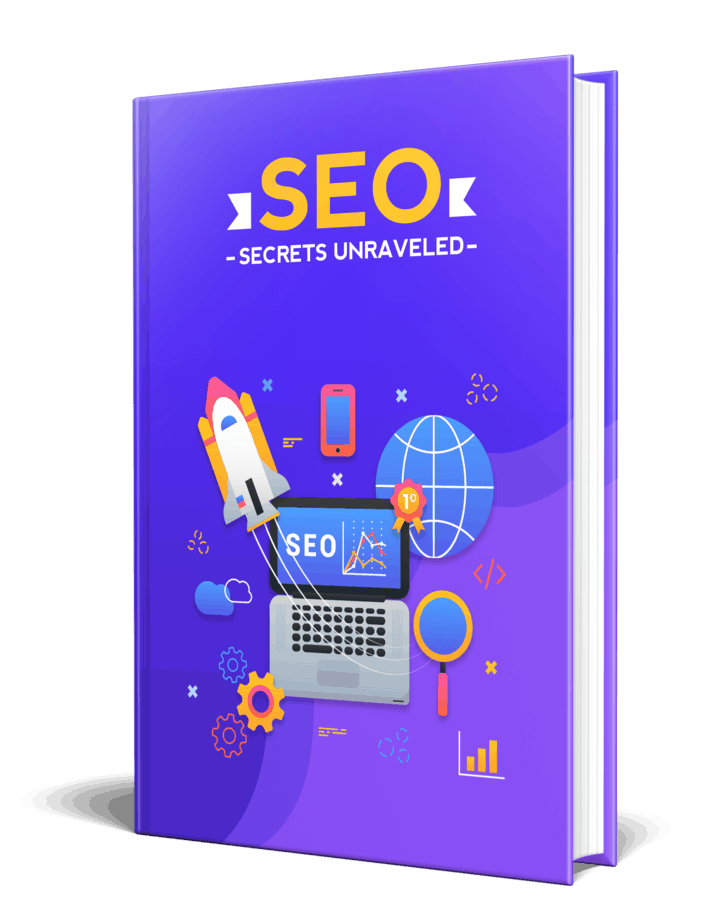 Package Details:
Download File Size: 22.5 Megabytes (MB)
eBook Format: Word Doc, Open Office Doc, Text Doc and PDF formats.
PLR eBook Graphics: Includes a Flat and 3D eCover with PSD files.
Total Word Count: 3 200+ Words
Bonus 3
Local SEO Leverage List Building Package with Master Resell Rights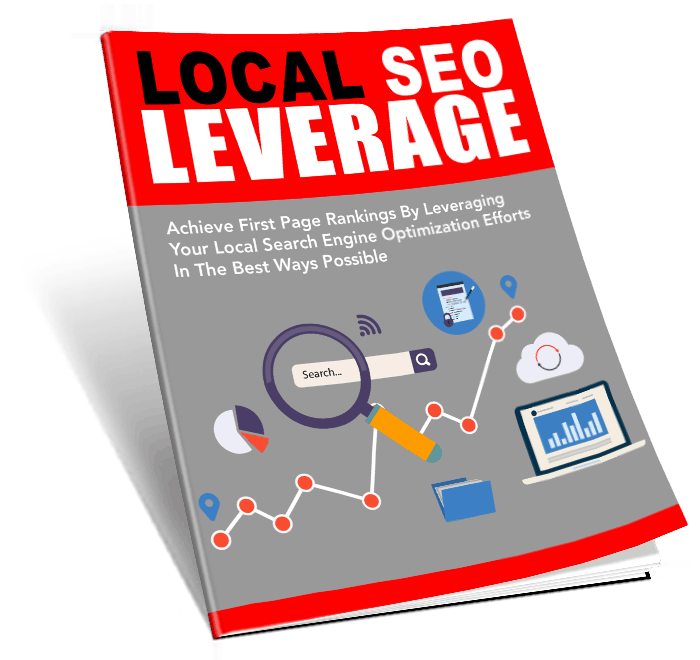 Package Details:
Module 1 – Lead Magnet Report
Module 2 – Squeeze Page
Module 3 – Download Page
Module 4 – Professional Graphics Package
Module 5 – Email Series
Module 6 – Recommended Affiliate Products
Module 7 – Hybrid Cheatsheet
Module 8 – Twitter Tweets
Bonus 4
10 Day Steps to Auditing Your SEO PLR Ecourse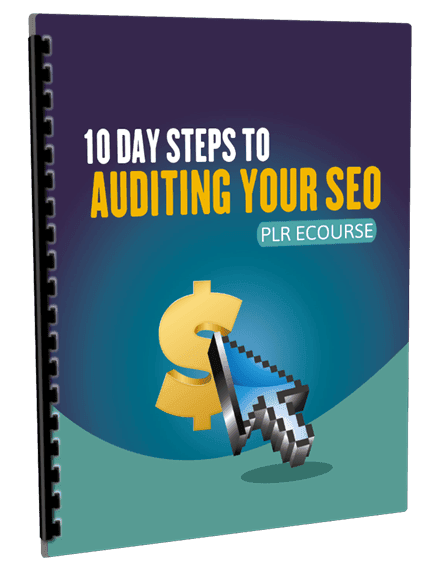 Package Details:
10 Auditing Your SEO Email Messages (Text Format)
Download File Size – 200 KB
Bonus 5
The Power of Social Media and Social SEO PLR Report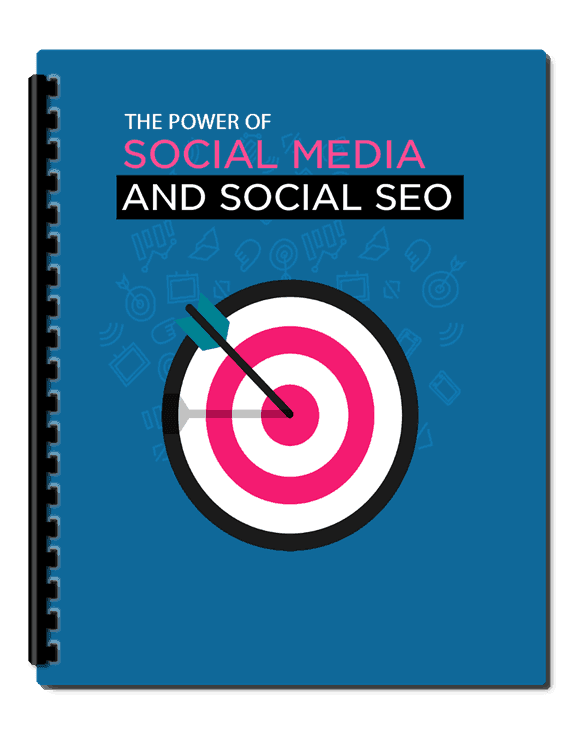 Package Details:
Download File Size – 500 KB
Total Word Count: 900+ Words
Word Doc Format – Source File
eCover Graphic – Jpeg Format
Package Details:
Big Book Of Ideas For SEO – Word and PDF (10 153 words)
Big Book Of Ideas For SEO – Salesletter
eCover Graphics – 3D ecovers and Flat Cover with PSD file.
PLR License
Your PLR License Terms
PERMISSIONS: What Can You Do With These Materials?
Sell the content basically as it is (with some minor tweaks to make it "yours").
If you are going to claim copyright to anything created with this content, then you must substantially change at 75% of the content to distinguish yourself from other licensees.
Break up the content into small portions to sell as individual reports for $10-$20 each.
Bundle the content with other existing content to create larger products for $47-$97 each.
Setup your own membership site with the content and generate monthly residual payments!
Take the content and convert it into a multiple-week "eclass" that you charge $297-$497 to access!
Use the content to create a "physical" product that you sell for premium prices!
Convert it to audios, videos, membership site content and more.
Excerpt and / or edit portions of the content to give away for free as blog posts, reports, etc. to use as lead magnets, incentives and more!
Create your own original product from it, set it up at a site and "flip" the site for megabucks!
RESTRICTIONS: What Can't You Do With These Materials?
To protect the value of these products, you may not pass on the rights to your customers. This means that your customers may not have PLR rights or reprint / resell rights passed on to them.
You may not pass on any kind of licensing (PLR, reprint / resell, etc.) to ANY offer created from ANY PORTION OF this content that would allow additional people to sell or give away any portion of the content contained in this package.
You may not offer 100% commission to affiliates selling your version / copy of this product. The maximum affiliate commission you may pay out for offers created that include parts of this content is 75%.
You are not permitted to give the complete materials away in their current state for free – they must be sold. They must be excerpted and / or edited to be given away, unless otherwise noted. Example: You ARE permitted to excerpt portions of content for blog posts, lead magnets, etc.
You may not add this content to any part of an existing customer order that would not require them to make an additional purchase. (IE You cannot add it to a package, membership site, etc. that customers have ALREADY paid for.)
Share this and get 20% off!
Related Products That May Interest You