#WomensFitness #WomensStrengthTraining #BodyweightTraining #StrengthTraining #GymMembership
Womens Strength Training PLR Report and Squeeze Page
Uncover The Truth: Women's Strength Training Myths Dispelled!
No other branch of fitness has as much myths and misconceptions as strength training. For starters, it's also referred to resistance training, weight training, etc.
That in itself leads to some confusion. Not to mention all the false information about dirty bulking, cutting, reps, mesocycles and other terms thrown about in the industry. However, in this short report, we'll look at some of the most common 'women's strength training' myths.
Most women are hesitant to engage in strength training for a variety of reasons. They're either intimidated by it or they think it's a male thing… or they assume they don't need any strength training.
We're going to look at these myths in greater detail later… but first, we need to establish one crucial fact. Most women NEED to engage in strength training.
There are many benefits you'll get from it and on the flip side, there are also negative consequences that will arise if you neglect it.
So, how does strength training help women?
Reduces risk of osteoporosis/osteoarthritis
These two problems will rear their ugly heads in many women's lives as they age. What most women don't realize is that weight training doesn't just increase the strength of your muscles but it also increases your bone strength.
Weight training will increase your bone density and this will ward off osteoporosis and also make you less likely to experience fractures or broken bones. It will also prevent skeletal weakness while lubricating your joints and making them stronger.
This alone should be good enough reason to make you start on a strength training program… but let's look at a few other benefits.
Yes, strength training makes you feel better and happier because of the endorphins released. This will help reduce depression and also bring about natural pain relief if you have any pains.
As adults age, they start losing muscle mass. This applies to both men and women. After the age of thirty, many adults lose some muscle every year. This is known as sarcopenia.
Strength training will retard the muscle atrophy and force the body to hold on to the muscle that it has. Your body is being challenged and will adapt to handle the demands placed upon it.
There are many stories of seniors who took up bodybuilding in their later years and actually gained muscle. So, the process can be reversed to some extent and you can be strong even as you age.
Not only does strength training prevent your muscles from withering but it also reduces your risk of cognitive decline as you age.
A lack of energy is often seen in most seniors, but a month of consistent strength training has been shown to increase the testosterone in your body. This results in the person having higher energy levels.
There are several other benefits that will be revealed below as the common strength training myths are dispelled. Read on to see discover the beauty of strength training.
Womens Strength Training Contents:
Strength Training 101: What You Need to Know! ………………………………………4
So, how does strength training help women? ………………………………………5
Strength Training Myth #1 – You'll get bulky ………………………………………8
Strength Training Myth #2 – Only cardio burns fat ………………………………………9
Strength Training Myth #3 – You need a gym membership ………………………………………11
Strength Training Myth #4 – You need a trainer ………………………………………13
Strength Training Myth #5 – Bodyweight training is enough ………………………………………15
Conclusion ………………………………………17
Package Details:
Images
Lead Magnet
Squeeze Page
Total File Download Size:
23.8 Megabytes (MB)
Private Label Rights License:
[YES] Can be edited and modified in any way
[YES] Can be branded and sold as a report with personal use rights only (PDF)
[YES] Can put your name as the author
[YES] Can be used as eCourse and webinar material
[YES] May use the content on your site/blog
[YES] Can be used on article marketing sites
[YES] Can be translated to other languages
[YES] Can use the content to create and post videos on video sharing sites/blogs, etc.
[NO] Cannot claim sole copyright to the content since it is PLR
[NO] You may NOT sell or giveaway private label rights (non-transferable PLR)
[NO] Cannot be added to membership sites with resell and master resell rights
[NO] Cannot use my name as author
has been added to your cart!
have been added to your cart!
Share this and get 20% off!
Related Products That May Interest You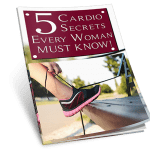 #CardioSecrets #CardioTips #WomenHealth #Cardiobenefits #CardioFitness 5 Cardio Secrets Every Women Must Know PLR Report and Squeeze Page Discover 5 Powerful Cardio Secrets Every Woman Must Know! Step into most commercial…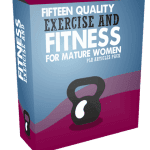 #exerciseandfitnessformaturewomen #womensfitness #maturewomen #womenshealth #healthissues #dieting #menopause 15 Quality Exercise And Fitness For Mature Women PLR Articles Pack In this PLR Content Pack You'll get 15 Quality Exercise And Fitness…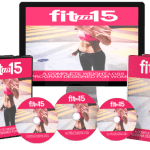 #LoseWeight #WomenWeightLoss #LosingWeight #LosingFat #WeightLossPlan #Dieting Fit In 15 For Women Sales Funnel with Master Resell Rights "Discover The Step-By-Step System For Women To Lose Weight Safely & Effectively!" You'll…
---
TAG : PLR, PLR report, plr squeeze page, strength training plr, womens strength training plr, womens strength training plr report, womens strength training plr report and squeeze page, womens strength training plr squeeze page
CATEGORY : Fitness PLR, Fitness PLR Ebooks, Health, Health PLR, Lead Magnets, Muscle Building PLR Ebooks, PLR eBooks, PLR Lead Magnets, PLR List Building Reports, PLR List Building Reports, Private Label Rights Products, Workout PLR