#WinningAffiliateWar #AffiliateWar #AffiliateMarketing #AffiliateMarketingCompetition #AffiliateMarketingStrategies
Winning Affiliate War PLR eBook
How To Stay On Top Of The Affiliate Marketing Competition
When you watch a football game on TV, you can easily see how games are won or lost in the battle that takes place on the line of scrimmage. Offensive plays are designed to protect the quarterback and/or to open up holes in the defense so that yardage can be gained.
Defensive plays are designed to sack the quarterback or close holes that would allow yardage to be gained. Quarterbacks and coaches get the credit for wins and blame for losses but the battle is won or lost in the trenches.
Affiliate marketing is a lot like a football game just without the bruises and sore muscles. An affiliate marketer must design offensive plays and defensive plays that will put him in a position to win the affiliate wars.
When you are one of many marketers who are trying to sell the very same product to the very same consumers, you had better have a plan to get at least your fair share of the market or more.
Introducing…
Winning Affiliate War PLR eBook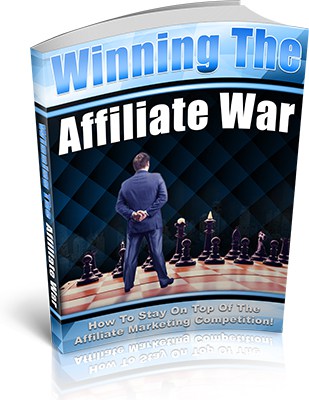 Every niche market on the Internet is highly competitive. If it isn't competitive then there can't possibly be much of a customer base to sell to. That is just the nature of all Internet marketing and in every niche.
Maybe you do have a long and impressive list of paid customers. That's great! It means you have already won several of the affiliate marketing contests and come out on top. The problem is there are always those up and coming marketers who want your customers on their lists.
Your list and your competitor's lists may well contain many of the same names and email addresses. Just having a list will not be enough to assure you of a victory when selling an affiliate product. You have to design some offensive plays that will assure that your customers buy from you and not from your competitors.
So, you ask, what is it that I can do that will assure that my customers will buy from me? The answer is just one word… unique!
You have to be unique. You have to offer something that sets you completely apart from your competitors. You have to make your offer for a product or service for which you are an affiliate more attractive to buy from you than it is to buy from you competitors.
If you simply send out a marketing email advertising a product or service that you are an affiliate marketer for, you need to remember that there are dozens or maybe even hundreds of other marketers who are sending out marketing email advertising the exact same product or service and many of them are sending them to the same people that you are. You have to do something to make sure that your customers buy from you…you have to be unique.
There are several ways to achieve uniqueness. One way is to have established yourself as an expert in the field for which the product or service is being sold. You have to have become not only visible but credible, as well. This visibility and credibility is not easily achieved. It takes a lot of hard work, time and effort.
Visibility and credibility are established by taking such measures as writing and marketing articles and E-Books, posting to blogs and forums, appearing as an expert on teleseminars and webinars, etc. The fact is that when people know you and trust you, they buy from you. They will buy from you even is your competitors are offering a better deal or more incentives.
People do not like to buy from strangers. The Internet is a big impersonal and even frightening place to many consumers. They want to feel like they know and trust the people that they buy products and services from. The time, effort and energy that you put into becoming visible and credible is the best time, effort and energy investment that you will ever make. Reputation is everything in the world of Internet marketing. Credibility makes you unique.
has been added to your cart!
have been added to your cart!
Package Details:
Ebook
eCovers
Source DOC
Source PSDs
Squeeze Pages + TPLR Upsell
Total File Download Size:
88 Megabytes (MB)
Private Label Rights License:
[YES] Can be sold
[YES] Can offer Resell Rights
[YES] Can offer Master Resell Rights
[YES] Can resell Private Label Rights
[YES] Can be edited
[YES] Can put your name as the author
[YES] Can be broken down into articles
[YES] Can be used as web or e-zine content
[YES] Can be added into membership sites
[YES] Can be sold in any format
[YES] Can be packaged
[YES] Can be offered as a bonus
[YES] Can be sold on auction sites
[YES] Can be published offline
[YES] Can be given away
has been added to your cart!
have been added to your cart!
Share this and get 5% off!
Related Products That May Interest You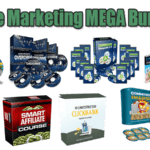 #AffiliateMarketing #AffiliateCashout #SmartAffiliateCourse #AffiliateActionPlan #AffiliateContestSecrets Affiliate Marketing Mega Bundle V3 Hey There Today we have something very special for you… Due to popular request, we've taken some of our top-selling…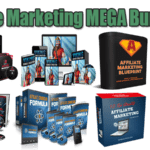 #AffiliateMarketing #MagneticAffiliateMarketing #AffiliateMarketingExcellence #AffiliateMarketingForBeginners #AffiliateMarketingBlueprint Affiliate Marketing Mega Bundle V2 Hey There Today we have something very special for you… Due to popular request, we've taken some of our top-selling…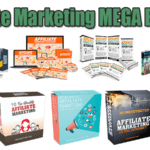 #AffiliateMarketing #AffiliateMarketingTips #AffiliateMarketingActionPlan #AffiliateMarketingToMoms #AffiliateMarketingExcellence Affiliate Marketing Mega Bundle Hey There Today we have something very special for you… Due to popular request, we've taken some of our top-selling and…
---
TAG : winning affiliate war, winning affiliate war ebook, winning affiliate war plr, winning affiliate war plr ebook
CATEGORY : Affiliate Marketing, Affiliate Marketing PLR, PLR eBooks, Private Label Rights Products