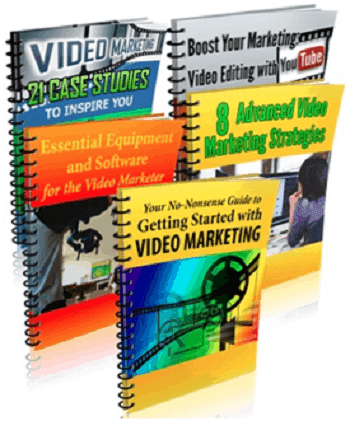 Choose Your Desired Option(s)
has been added to your cart!
have been added to your cart!
Video Marketing Superstar Mega Pack
#Marketing #VideoMarketing  #MarketingEbooks  #VideoMarketingMegaPack
Video Marketing Superstar Mega Pack: Including a Getting Started Guide, Equipment and Software Reviews, Case Studies, YouTube Editing Tutorial & Video Marketing Strategies
has been added to your cart!
have been added to your cart!
Introducing:
Video Marketing Superstar Mega Pack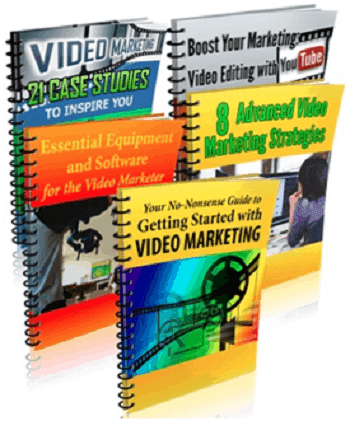 Your No-Nonsense Guide to Getting Started with Video Marketing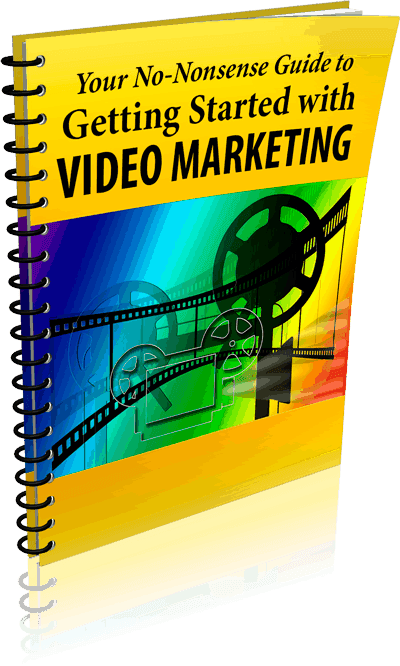 Did you know that video is outperforming most other marketing methods every year? Are you a part of this growing marketing movement? You should be. Video marketing is a powerful way to get your message out to millions of people in just a few short minutes with a minimum of investment.
Marketers see a lot of return on the investment of just one video by incorporating it into all of your marketing channels including emails and landing pages. Video can be embedded on websites, shared internally, as a way to train your sales team and on social media. It's been shown in studies that video can increase your rankings in the search engines, your conversion rates and much more.
Heres a closer look at whats inside
Why you should be doing video marketing
Benefits of video marketing
7 ways to make money with video marketing
Basic tools needed to get started
Strategies for getting attention
Getting and keeping subscribers
Using YouTube, Periscope or Blab
Essential Equipment and Software for the Video Marketer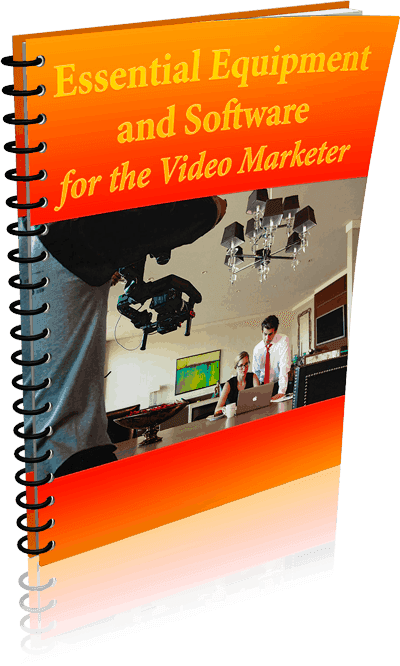 Over one billion people visit YouTube every month, tuning into one of the seven billion videos viewed every day. Not to mention the videos shown on Facebook, Instagram and Twitter's Periscope. If you want to tap into this market, you must have the right video equipment to generate high-quality videos that make an impact.
I'm amazed at the quality of many of the videos found online today. I often wonder if the people shooting them have special training or equipment. Video isn't something I was super familiar with, so I set out to find out what was needed to create a good video. I wanted to know what some of the popular cameras were or if I could use my smartphone to capture a good video.
I knew I needed to be creating video content or I would be losing out on potential customers. Bloggers who use videos have a better chance of attracting a larger audience and setting themselves apart from their competitors.
Heres a closer look at whats inside
Types of video equipment
Video editing tools
Screen capture tools
Animation video tools
Tips on saving money
Next steps
21 Video Marketing Case Studies to Inspire You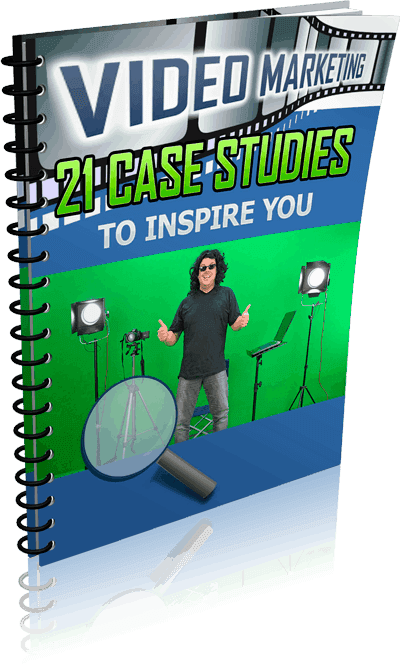 Video marketing has become a main source of content for many different types of businesses. From cars to make up and from technology to services, video marketing can bring your business to life. It can increase brand awareness, improve SEO, encourage consumer interaction and higher engagement, is easy to optimize, and offers improved sharing, has better click through rates, improves comprehension and more. The reasons to include video far outweigh the reasons not to.
What's more, the technology exists to make it easy for even the novice to use video to promote their business. Today Smartphones take video that is high enough quality to put on YouTube and Facebook. Editing software is simple to come by and even standard on some computer operating systems.
Heres a closer look at whats inside
Chipotle
Ikea
GotoMeeting.com
AT&T
GE
Hootsuite
Friskies
Dove
8 Advanced Video Marketing Strategies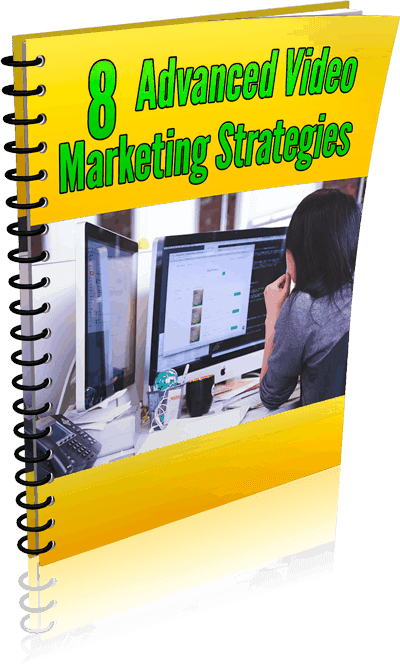 No matter which social media network or websites you visit, it's clear that video is taking a more dominant role. There is a good reason for this. Video is popular today because it is effective. People are much more likely to watch a video, share a video, engage with video, and act on a video than any other kind of marketing. In fact, video accounts for almost 70 percent of all Internet traffic.
If you want to participate in video marketing and be successful, then you need to learn about advanced video marketing strategies and best practices.
Heres a closer look at whats inside
Creating engaging videos
SEO tips
Marketing videos on Facebook
Promote access channels
Act like a PR rep
Collaborate with others
Pay for promotion
Third party services
Boost Your Marketing: Video Editing with YouTube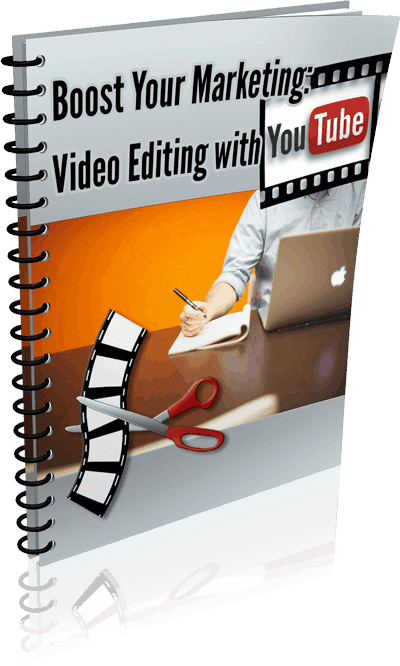 YouTube has its own video editor, but you wouldn't know it since they barely ever promote it. The thing is, the video editor is actually a good choice, free and easy to use. It's a perfectly good choice to make your videos look extra special. You can cut, clip together, drop in music, and create titles, transitions, annotations and more using this free software.
Heres a closer look at whats inside
YouTube video editor features
Combining videos
Special tools and effects
Adding music
Getting your video watched
Video titles and descriptions
Using tags
Promoting your video
has been added to your cart!
have been added to your cart!
Your Video Marketing Superstar Mega Pack Includes:
5 Ebooks: Help your readers learn all they need to get started with video marketing.
Comparison Chart:  Help your readers determine the best video camera for their business.
2 Checklists: Keep your readers on track as they plan their video marketing strategy.
Planning Sheet: Help your readers plan out their videos the right way.
Cheat Sheet: A YouTube video editing cheat sheet to help your readers as they edit their videos using YouTube.
2 Slide Shows: Learn how other companies have successfully used video in their businesses with this case study slide show.
License Details:
[YES] Can be used for Personal Use
[NO] Can convey and sell Giveaway Rights
[NO] Can convey and sell Resale Rights
[NO] Can convey and sell Master Resale Rights
[NO] Can convey and sell Private Label Rights to the original document
Share this and get 20% off!