#UnlimitedListBuilding #ListBuilding #ListBuildingTips #JointVentures #SoloAds #VideoMarketing #ArticleMarketing
Unlimited List Building Video Training Series with Personal Use Rights
Discover The 6 Low Competition, High Results Ways To Build A Massive List So You Can Actually Profit On The Backend As Well!
If Your List Is Shamefully Small Right Now,  Then You Need These 6 List Building Tactics!
It's true…sorry to disappoint you, but size really does matter.
Not only does bigger size give you greater pride and confidence, it's also going to give you more sales!
And when it comes to the size of your list, the bigger your list is the more profits you're going to make.
The Bigger Your List, The More Sales You Make!
Now this isn't based on some scientific research or 10 years of testing…it comes from real life logic.
If you've got a list of 1000 subscribers and you promote a product for $27 that converts the list into buyers at 5%, you've got 50 sales and $1350 in revenue.
Not bad, but nothing earth-shattering either.
Now what if you've got a list of 10,000 people, and you promote that same $27 product and it converts at the same rate of 5%…now you're looking at 500 sales and $13,500 in revenue.
That's a massive difference of over $10,000!
Obviously that's a really simple example, but it does demonstrate the point:
The more targeted people you have on your list, the more sales and profits you're going to see.
Not Everything Is Created Equally Though!
The problem here is you can't just have anybody on your list.
You need to have highly targeted subscribers.
If you're selling dog training products, but you have 10,000 people on your list who love cats but can't stand dogs, it's going to be hard to make a significant number of sales.
On the other hand, if you've got a list of dog lovers who can't stop thinking about caring for their pets, and are always looking for new products for their beloved pooches, then your list is gold my friend, and you better treat it that way!
How Do You Get Highly Targeted Subscribers On Your List?
So the key to your list building success then is to get highly targeted subscribers onto your list…
…but how do you do that?
You do that by focusing on the list building tactics that I'm going to reveal to you right now…
Introducing…
Unlimited List Building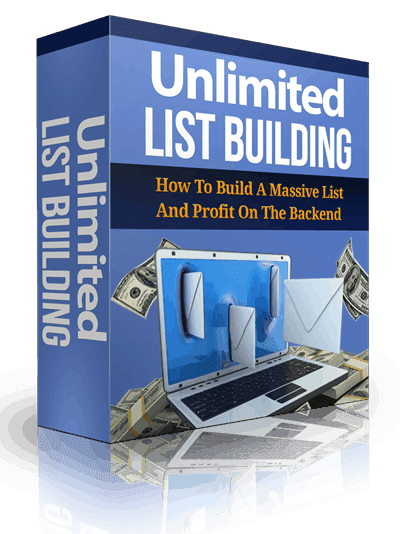 This is a comprehensive list building training program that will crush your shamefully small list, and replace it with a massive list that actually buys from you.
You're going to discover the exact tactics I use to build big, responsive, profitable lists that buy from you over and over again.
Here's exactly what you're going to discover:
Module 1: Overview
Here you're going to get an overview of the 6 traffic tactics that will build you a big, responsive, profitable list.
Module 2: Article Marketing
You're going to learn about a few different sites that you can easily take advantage of to drive a massive amount of free traffic from. It's as simple as creating some content and uploading it to filter existing traffic to your site.
Module 3: Video Marketing
Find out exactly what you need to do to gain a presence on YouTube and use it to grow your business quickly. YouTube is one of the most popular sites on the planet right now, and if you're not using it correctly you could be wasting a massive opportunity.
Module 4: Solo Ads & Ad Swaps
Discover how you can leverage the hard work of other list builders and get them to help you build your list for you. Solo ads and ad swaps can be a bit hit and miss most times, so you need to know exactly how to avoid the most common mistakes and actually use this tactic successfully.
Module 5: Joint Ventures
Here you will learn about why partnering with other marketers in your niche is a great way to get started in your business, and the different ways you can approach potential partners to actually work with you.
Module 6: Niche Forums
This video reveals one of the most underrated traffic tactics out there, but also one where you can find a significant amount of targeted visitors and buyers for your list.
Module 7: Social Media
This is where you learn about how you can gain a following on Facebook, which is the most important site you need to establish yourself on. Most people waste a whole bunch of time on Facebook and don't see any results for it, so you're going to learn the right way to build your list using Facebook.
Module 8: Conclusion
Here we wrap things up and tie everything together so you know exactly what you need to do now that you've gone through the training program.
You're Getting Everything You Need To Succeed!
These videos will cover all the details you need to get started today with each of these powerful traffic tactics.
The mistake most people make online is they rely completely on just one traffic source…they put all their eggs in one basket, usually the Google basket.
The problem with this is that what happens if that one traffic source dries up?
Your visitors, your subscribers, and your sales dry up as well.
You won't have that problem after you go through this training program.
But How Much Is It Going To Cost?
Most training programs are nowhere near as comprehensive as this, and they also sell for a fortune when they are launched.
Not this though.
You're going to get the tools and knowledge to be able to drive an unlimited amount of visitors to your site, and build a massive list.
That's going to be worth $100s if not $1000s to your business.
But you won't have to pay anything close to that here.
For a limited time only you can get this entire list building program for just $9.99.
has been added to your cart!
have been added to your cart!
Here's a Sample Video So That You Know What To Expect From These Videos
has been added to your cart!
have been added to your cart!
Package Details:
Total File Download Size:
200 Megabytes (MB)
License Details:
[YES] Can be used for Personal Use
[NO] Can convey and sell Giveaway Rights
[NO] Can convey and sell Resale Rights
[NO] Can convey and sell Master Resale Rights
[NO] Can convey and sell Private Label Rights to the original document
has been added to your cart!
have been added to your cart!
Share this and get 20% off!
Related Products That May Interest You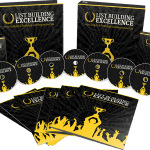 #ListBuildingExcellence #ListBuilding #ListBuildingBlueprint #ResponsiveList #Autoresponder List Building Excellence Sales Funnel with Master Resell Rights Are You Ready to Finally Discover the REAL Secrets to Building Responsive Lists? Even if You…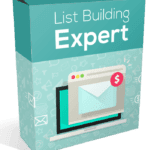 List Building Expert Sales Funnel With Master Resell Rights The Secret Methods of How to Build a Huge List of Hungry Subscribers Eager to Learn and Buy Everything You've Got!…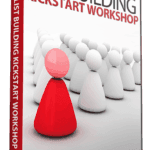 List Building Kickstart Coaching Workshop Resell Rights Videos You Too Can Have Your Very Own Email List That You Make Money From Over And Over Again In Just Hours From…
---
TAG : list building personal use only, list building personal use rights, list building pur, list building videos personal use rights, list building with personal use rights
CATEGORY : List Building, Personal Use Only Products, PUO Video Courses, Video Courses