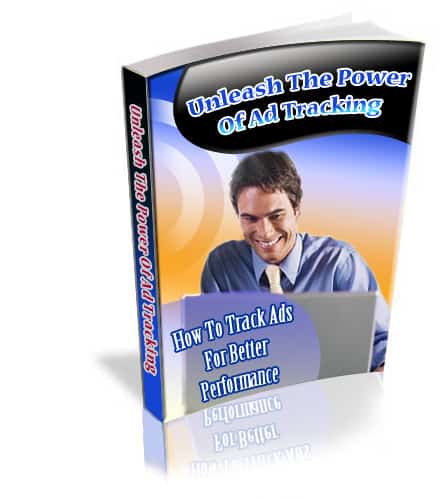 Choose Your Desired Option(s)
has been added to your cart!
have been added to your cart!
Unleash the Power of Ad Tracking PLR eBook
#AdTracking #AdTrackingPLR #PLREbook #AdTracking #AdTesting
How to Track Ads for a Better Performance
Before you launch your first advertisement or campaign, before you address your first email, you need to find answers to two very important queries.
Who is your target market?
What makes them buy or sign up with an organization?
The fastest as well as least expensive method for you to find out your answer to these questions is through testing and tracking.
has been added to your cart!
have been added to your cart!
Introducing…
Unleash the Power of Ad Tracking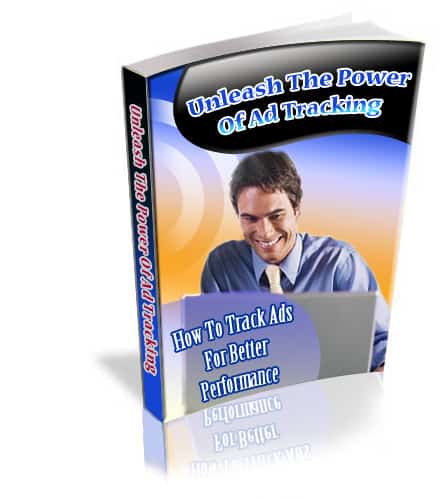 Testing
The intention behind testing is to increase the rate of response to your campaign or offer. For example, you could compose a sales letter and try out different headers for the advertisement. Often a good header can make all the impact that is needed.
Many marketers have had their sales raised by almost 200% just because they altered their headlines. Even if your product yields steady and profitable sales, you should always test and experiment. A slight change can alter your measures from steady to overflowing!
Tracking
You must always keep a record of whatever you do in your business, not only of your profit and expenses, but also your promotional and publicity campaigns.
Let us presume you are conducting the campaign for an E-zine advertisement. The most important information that you need to keep track of are:
Where you placed the campaign including the name of the E-zine and the date the campaign was launched
How many subscribers the E-zine has
The number of responses the advertisement brought— once you divide this into your cost you will know how much you paid for each reaction.
The number of sign ups you have achieved as a result of your efforts
Name, phone number and email address for the E-zine
Any comments or notes that catch your attention— you should retain them, they come in handy later.
The URL of the advertisement you utilized. This terribly important if you promote more than one business
Headlines used in the advertisement
You could also keep trace of other more significant details depending on how thorough you are willing to be. The main thing is to study the numbers. Some ads may invoke great interest but if the interest does not extend to the product and no one buys it, then your profit is zero.
Other ads may produce a handful of click-throughs but they normally generate more sign ups. It is evident that the second ad is the better one.
You may also use other forms of advertising, for example a pay per click program, and it is absolutely essential that you keep an eye on those numbers at all times. Develop a spreadsheet on Microsoft Excel or best, write it down.
Every cent you need to spend on the marketing should be tracked continuously so that you don't waste precious funds on profitless issues.
Also, if you have prospective clients, make sure you keep in touch. They might not be aware of your address. You must absolutely maintain tracks for all your prospects.
Do not undervalue the power of testing and tracking. If you follow these steps, you will be aware at all times of where and when you're making money online.
has been added to your cart!
have been added to your cart!
Package Details:
Download File Size – 1.60 MB
eBook Format – PDF,
Source File – Word
Number of Pages – 31
License Details:
[YES] Can edit the product.
[YES] Can put your name as the author.
[YES] Can be broken down into articles.
[YES] Can be used as web content.
[YES] Can be used as eCourse or autoresponder series.
[YES] Can be translated to other language.
[YES] Can edit the sales page and graphics.
[YES] Can be given away (in any format).
[YES] Can be added into paid membership sites.
[YES] Can be added into free membership sites.
[YES] Can be bundled or packaged.
[YES] Can be offered as a bonus.
[YES] Can be sold in any format.
[YES] Can be sold on auction sites.
[YES] Can be sold on forums.
[YES] Can sell Private Label Rights.
[YES] Can sell Master Resale Rights.
[YES] Can sell Basic Resale Rights.
[YES] Can sell Personal Use Rights.
[YES] Can be published offline.
[YES] Can do whatever you want with this product.
Share this and get 20% off!