#naturaleating #foodadditives #avoidingpreservatives #cooking #processedfoods #nutrition
Understanding The Natural Eating Concept PLR Report
Natural Eating: How Eating Organically Can Improve Your Health
You've likely noticed by watching the news, or just hanging out at the park, that humans are fatter and unhealthier than ever before in our history. It's relatively easy to figure out what the problem is. We are all eating too much fake food, void of any nutrition whatsoever. Throughout this report you'll read about fake food. For the purposes of this report fake food is anything we call food that is completely void of nutrition. Things like chicken nuggets, pizza pockets, pop tarts, and incorrectly farmed meat products.
What's interesting about this time in history is that we, in the first world, are overfed but undernourished. Many people are suffering from the same problems third world countries face in terms of nutritional deficiencies. In addition, we're fat, so we're suffering illnesses that the rich only used to suffer from; high blood pressure, cardiovascular disease, diabetes, gout, and all the things that come with over indulgence.
The great thing is that there is an answer to not only our weight issues, but our nutritional deficiencies, which are both responsible for poor health. And it's not a diet. It's not restricting what you eat; it's all about eating an abundance of natural food in a way that respects your body and the environment.
has been added to your cart!
have been added to your cart!
Introducing The…
Understanding The Natural Eating Concept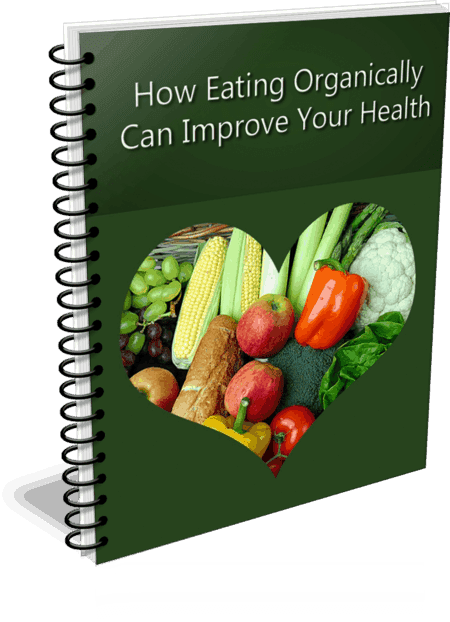 You've likely noticed that some people have managed to stay thin eating all of the fake food they want, but still develop illnesses that used to be a lot rarer such as adult onset diabetes, heart disease, autoimmune disease and other health issues. This is how we know it's not just about being overweight and a diet isn't really the answer. There's something else in the environment that is causing people to be sick. Thin people who eat poor diets are just as unhealthy as fat people who eat unhealthy diets. They just don't show it on the outside. In many ways this can be more dangerous, because they might be the picture of health and have no warning of things to come.
The important thing to note here is that whether or not you're overweight you can benefit from eating a natural diet. Not only will you benefit, but the environment will benefit due to better more sustainable farming practices and less pollution into the environment due to the waste created when not only making fake food, but disposing of the packing of fake food. Don't be fooled into thinking one person doesn't make a huge difference.
Finally, food is there to enjoy; it shouldn't be a stressful thing. In this report you're going to learn that the closer you can eat to nature, the healthier you'll be. If you are overweight your weight will normalize. If you have illnesses caused by fake food, you'll heal yourself. Even if you do not struggle with weight issues, your health will drastically improve with natural eating. Plus, eating natural and organic actually tastes better. It's just that your taste buds have been desensitized to what real food tastes like due to all the additives.
The Dangers of Additives
The food industry has had to come up with ways to make it worth it to produce mass quantities of food. Their main driving force is not feeding people, it's making a profit. The food needs to have a long shelf life, which has created a huge additive industry. Food companies use many types of additives and preservatives to keep the food from going bad. Animal farmers use hormones, antibiotics, and other poor practices as well as many other unnatural elements to produce more meat faster so that they can earn a higher profit.
From a business perspective this makes financial sense, but from a health perspective it is very dangerous. As mentioned earlier, we've become over-fed, yet under nourished. The entire point of creating a mass food market was to end hunger. We've failed miserably on a world wide scale in curing the problem of hunger, and made matters of nutrition worse and more confusing for the average person.
Most parents do not purposely put dangerous substances into their children's bodies. They do what they think is best, and often what is easier because they are busy. With two working parents, a high accessibility to fast food, and a perception that it's not that bad, and the alternative is too hard, the problem has grown worse with childhood obesity rates growing it's important to address the real problems. The good news is, it's not harder to eat naturally. Eating clean and natural is actually one of the most simple things you can do for yourself and your family. You will save money and enjoy better health in the process. Plus, you don't have to give up anything. Eating naturally is about eating in abundance, and enjoying all the deliciousness that nature has provided you with.
Let's go over really quick about the things that are put into your food without your being aware.
While some will argue that hormones are natural occurrences in all living beings, the fact is, they do transfer when eating them. Eating raised levels of hormones in the animal products you use can cause issues for some portions of the population. There is a theory that hormones added to milk have caused early onset menstruation in girls and stunted the growth of boys. Potentially even causing fertility issues in both.
Hormones are added to cattle in order to make them grow faster or produce more milk. Approximately 80 percent of all cattle in the USA has been given hormones. What's more, hormones are used in all aspects of animal farming for human consumption from chickens, to pigs, to cows and everything in between.
The hormones affect every aspect of the animals life cycle from reproduction through to being on your table and into the bellies of your children. Some countries have already forbid the practice such as the European Union which banned the use of and importation of cattle or meat products produced with added hormones since 1988. (Sustainabletable.org)
has been added to your cart!
have been added to your cart!
Package Details:
Download File Size – 3.35 MB
Total Word Count: 9000+ Words
Word Doc Format – Source File
eCover Graphic – Jpeg Format
License Details:
You can add the articles or content to an ebook or product that you plan to sell or give away for individual use.
You can use the content to build your email list.
You can modify the content by removing, adding or otherwise editing to suit your needs.
You can use the content on your websites, blogs, newsletters or anywhere you publish content.
You can add your affiliate links, product links, Adsense and other ad code.
You can bundle the content into a viral report, free ebook, product or bonus for your customers.
You can charge for access to read this content. For example, a paid ebook, membership site or other paid access content.
You can translate it into another language and resell with personal use rights.
You can add the content as a autoresponder email series.
What you CANNOT do:
1 – You cannot give any type of resell rights to others. In other words, you can sell this stuff, but your customers can't.  Why?  This protects all our members and helps ensure there is a consistent limit on the number of sellers of this PLR. We allow 100 members/sellers maximum. Period.
2 – You cannot submit any of the content provided by Buy Quality PLR to reprint article directories or other websites which accept reprint content even if you have edited or reworded the content.
Why? Because many article directories won't take PLR articles. If everyone started submitting similarly written articles to these directories it wouldn't be fair for the directory owners, their users or our members. Be fair to everyone involved and don't do it, even if you feel you've edited or reworded the article.
has been added to your cart!
have been added to your cart!
Share this and get 20% off!
Related Products That May Interest You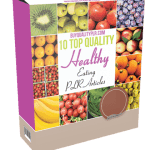 #HealthyEating #HealthyMeals #EatingHealthy #BreakfastBoosters #HealthySugarSubstitutes 10 Top Quality Healthy Eating PLR Articles In this PLR Content Pack You'll get 10 Quality Healthy Eating PLR Articles with Private Label Rights to…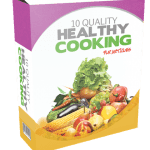 10 Quality Healthy Cooking PLR Articles In this PLR Content Pack You'll get 10 Quality Healthy Cooking PLR Articles with Private Label Rights to help you dominate the Healthy Cooking…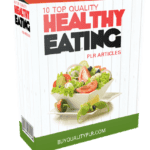 10 Top Quality Healthy Eating PLR Articles ready for you to use as blog posts, emails, ebook creation, video creation, reports or however you wish to re-purpose them.
---
TAG : natural eating, natural eating plr, natural eating plr content, natural eating plr report, natural eating report, Natural Health plr, PLR, plr Natural Health
CATEGORY : Diet PLR, Featured PLR Products From Our Store, Food PLR, Green Living PLR, Health, Health PLR, List Building, List Building PLR, Natural Health PLR, PLR Lead Magnets, PLR List Building Reports, PLR List Building Reports, Private Label Rights Products, Reports