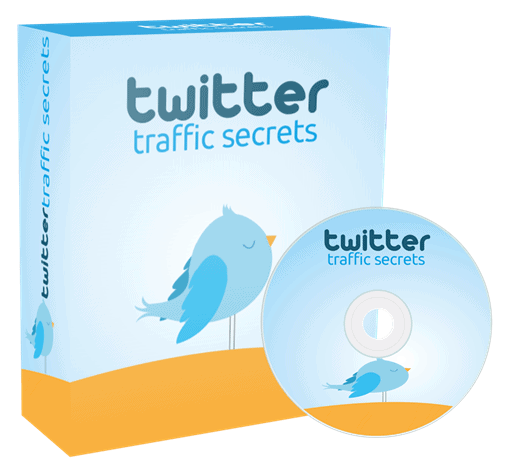 Twitter Traffic Secrets PLR Videos
in
Business PLR Videos , Internet Marketing , Internet Marketing PLR , Internet Marketing PLR Videos , Marketing PLR Videos , PLR Videos , Private Label Rights Products , Traffic Generation , Traffic Generation PLR Videos , Traffic PLR , Traffic PLR Videos , Twitter PLR , Twitter PLR Videos , Video Courses
Choose Your Desired Option(s)
has been added to your cart!
have been added to your cart!
#twitter #trafficsecrets #twittertraffic #trafficgeneration #twitterplr #twittervideos
Twitter Traffic Secrets PLR Videos
Finally Discover How to Turn Your Twitter Account Into A Lead Generation Machine!"
FACT: Twitter is one of the fastest-growing Social Media platforms!
It enables you to generate a following of targeted prospects that can easily result in leads.
PROBLEM: Most people don't use Twitter correctly…
Most business owners go out on Twitter, and start finding hashtags to bank on and advertise their products.  However, think about it…just like any marketing technique, you need to pre-sell your prospects and gain their trust…FIRST!
Introducing…
Twitter Traffic Secrets PLR Videos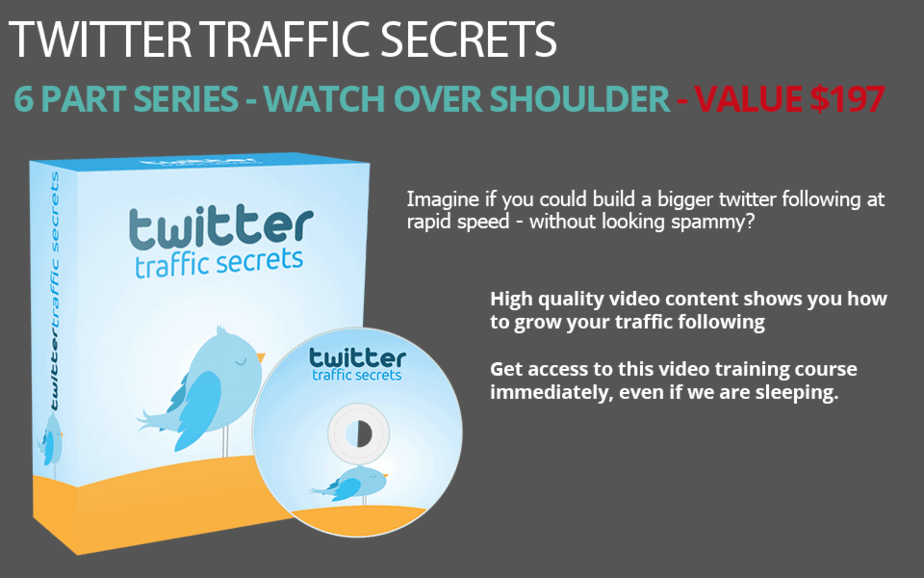 Here's a list of this 6 part video series in more detail.
Video #1: Introduction
In this video, you will be given a brief overview of what will be discussed in this video series. Once you understand that and the tools you need…PLUS the basic concepts…then, and only then should you move on to the rest of the video series.
Video #2: What NOT to do
Before we started, you need to know what NOT to do – so you get off on the right foot.  The way things are done is a little different than how you were taught to use Twitter.  So it's a proper mindset to try and reset any beliefs you have beforehand.
Video #3: Research Research Research
The best way to create a customized game plan is to research the niche you are about to enter.  Everything from the community, the culture, the jargon, the hashtags, the symbols, and more.
Video #4: Content is Key
Yes, Content Content Content! Content is the key and has an essential role in this step by step system. You need it if you want to build credibility around your brand. In this video, you will learn what content you should provide and how.
Video #5: Giveaways
Part of the success of generating more leads happens once you have a brand established on Twitter.  Once that is the case, you can begin using giveaways to get more followers.  In this video, you will learn how to use giveaways to achieve this.  However, be warned – there is a right way to do it and a wrong way.  We'll show you both – so you don't make mistakes and lose time and money.
Video #6: Authority Giveaway Boost
In this video, you will learn how to increase your followers by using existing authorities within your community.  But you have to use this one carefully, to avoid looking like a spammer.
So…with that said, grab this video series now and build a bigger list with Twitter.
has been added to your cart!
have been added to your cart!
Here's The Sales Video You'll Be Getting With This PLR Video Course:
Here's a Sample Video So That You Know What To Expect From These PLR Videos:
has been added to your cart!
have been added to your cart!
Download Package Details:
6 640X360 MP4 Flash Videos
6 1280X720 MP4 Videos
6 MP3 Voiceovers
6 Transcripts
Sales Video in MP4 Format
Sales-letter in DOC, HTML and PDF Format
Editable Graphics: Covers, Flat Cover, Header, Footer, Button (Images and PSD)
Total File Download Size:
1.2 Gigabytes (GB)
Private Label Rights License:
Legal Disclaimer: This license is Non – Transferrable, meaning you cannot give these same rights away. If you want to sell rights to your customers, pay close attention to the license below. We closely monitor vendors that sell the product and take legal violations seriously.
DO NOT Change this license…violations will be obvious will be prosecuted under the DMCA federal law.
You cannot give the product away for free, even to your list…
What You Can do:
[YES] Can Sell This Product
[YES] Can Be Packaged with Paid Products. 5 PRODUCTS MAXIMUM CAN BE BUNDLED
[YES] Can Be Offered as a bonus to Paid Product
[YES] Can Be Added to monthly Paid MEMBERSHIP or Training SITES If you have a membership site where people pay a onetime fee to get into download 100's of products, then you cannot include resell rights this product in that bundle.
[YES] Can Put Your Name on the Sales Page
[YES] Can Sell Resale Rights (Does not relate to PLR, meaning your customers can resell the video as is…)
[YES] You can stamp your name on the videos, but you cannot sell PLR.
What You Can't Do:
You CANNOT Give your customers the AVI files or 1280 x 720 HD MP4 files
You CANNOT Give Transcripts
You CANNOT Offer In Firesales
You CANNOT Offer in Dimesales
You CANNOT Offer These Videos in Firesales if there are more than 5 products.
You CANNOT Sell Master Resale Rights to videos as is.
You CANNOT Give away resell rights for free
You CANNOT Give away videos for free
You CANNOT Claim Original Copyright
Repeat: You CANNOT Sell Private Label Rights
Share this and get 20% off!
Related Products That May Interest You