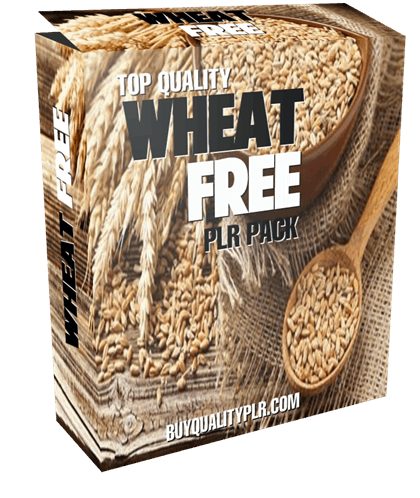 Top Quality Wheat Free PLR Pack
in
Bundles , Diet PLR , Diet PLR Articles , Featured PLR Products From Our Store , Food and Cooking PLR Articles , Food and Recipes PLR Articles , Food PLR , Health , Health PLR , Healthy Eating PLR Articles , Lifestyle PLR , PLR Article Packs , PLR Articles , PLR Graphics , PLR Recipes , Private Label Rights Products , Self Help PLR , Self Improvement , Self Improvement PLR
Choose Your Desired Option(s)
has been added to your cart!
have been added to your cart!
#wheatfree #healthyeating #recipes #cookbook #recipebook #cookingrecipes #food #cooking
Top Quality Wheat Free PLR Pack
How would you like to grab private label rights to your own Wheat Free PLR product?
Yes you heard right, today you can own your own Wheat Free PLR bundle that you can rebrand and resell as your own!
has been added to your cart!
have been added to your cart!
Introducing the…
Top Quality Wheat Free PLR Pack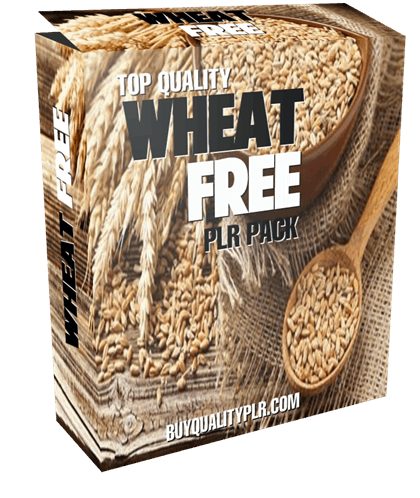 So What Do You Get With This Wheat Free PLR?
This Wheat Free PLR product is jammed-packed with value and comes with the following components:
Amazing right? Yes if you grab the Wheat Free PLR Pack today you'll be able to get your PLR license at the lowest possible price!
Don't miss out on this great deal and STEAL this value packed PLR deal for only $5.99 today!
This deal might not be around forever, so grab it while you can and sell unlimited copies and KEEP ALL THE PROFITS!!
Here's a Sample Of The Cook Book So That You Know What To Expect From This PLR Pack:
Bacon & Cabbage Breakfast
Ingredients
8 or 9 slices of bacon
Cabbage slices
Bacon grease, use leftover from cooking bacon
Sesame salt, to taste
Kosher salt, to taste
Freshly ground black pepper
Feta cheese
Tomato slices or chunks
Instructions
Preheat oven to 400 degrees. Fahrenheit.
Using cookie sheet or rectangular baking pan with edges, line the pan with tin foil.
Place bacon, lying flat, with room in between each slice.
Bake in preheated oven for 15 minutes if using thin bacon or 20 minutes if thick bacon is used.
Drain bacon grease into a heavy frying pan to cook the cabbage slices in.
Either toss the cabbage in right away while grease is still hot or reheat the grease.
Cook the cabbage over medium low heat for 20 to 30 minutes, until cabbage is tender.
Add the sesame salt, kosher salt and pepper to taste.
Serve it up with bacon pieces, feta cheese, tomato quarters and extra sesame salt if desired for taste.
Bacon Veggie Soup
Makes 4 to 6 cups
Cauliflower Cream Soup Base:
Ingredients
A high-powered blender or food processor
1 cleaned head of cauliflower, center stalk removed
1/2 cup heavy cream
1/2 cup softened cream cheese
Shredded cheese
Roasted garlic or other seasonings to taste
Soup Base Instructions
Steam the cauliflower in a few inches of water in a covered stockpot on the stove top.
Let it steam until the cauliflower is very soft, about 20 minutes or so.
Strain cauliflower when it is ready, letting as much water drain out as possible
Transfer cooked cauliflower to a high speed blender or food processor. (If your cauliflower is large or your bowl is small, you may have to do this in more than one batch.)
Blend cauliflower until smooth, adding 1/2 cup heavy cream as you go. Blend until it is as smooth as pudding.
Once it is blended to the right consistency, add the softened cream cheese.
Continue processing until all the small pieces are blended in as well.
Other Ingredients
1 cup bacon, diced
1 onion, diced
1- 12ounce bag mixed shredded veggies (broccoli hearts, cabbage and carrot)
32 ounce container of chicken broth
2 bay leaves
8 ounces shredded cheddar cheese, sharp white
Crispy ham to garnish
Instructions
Prepare Cauliflower Cream soup base and set aside.
Sauté bacon until nearly crisp and fat is rendered in a stock pot or Dutch oven.
Over medium heat, add onions to cooked bacon, cooking and stirring for 3 to 5 minutes.
Add shredded vegetable mix and cook, until vegetables begin to soften, about 5 to 8 minutes while stirring occasionally.
Add broth to pot.
Simmer until vegetables are cooked, about 15 to 20 minutes.
Carefully add Cauliflower Cream to pot.
Gently mix all thoroughly, and then bring the soup back up to temp.
If using cheese, add it a little at a time, stirring after each addition to melt the cheese.
Top with crispy ham, if desired, in serving bowls.
Top Quality Wheat Free – Images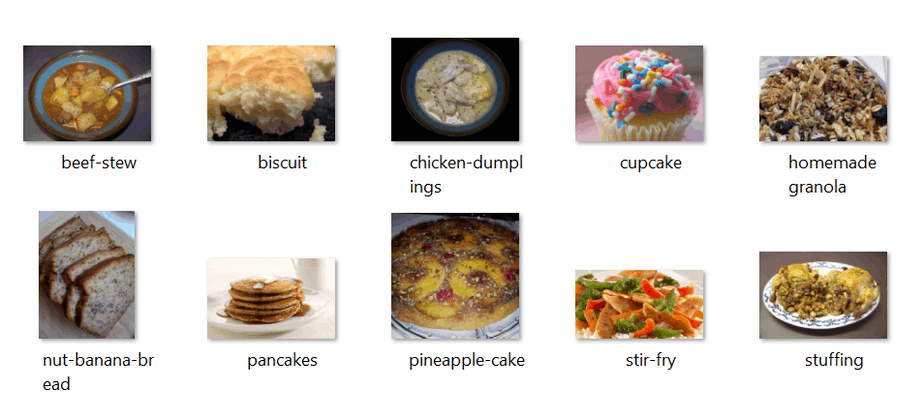 Top Quality Wheat Free – PLR Recipes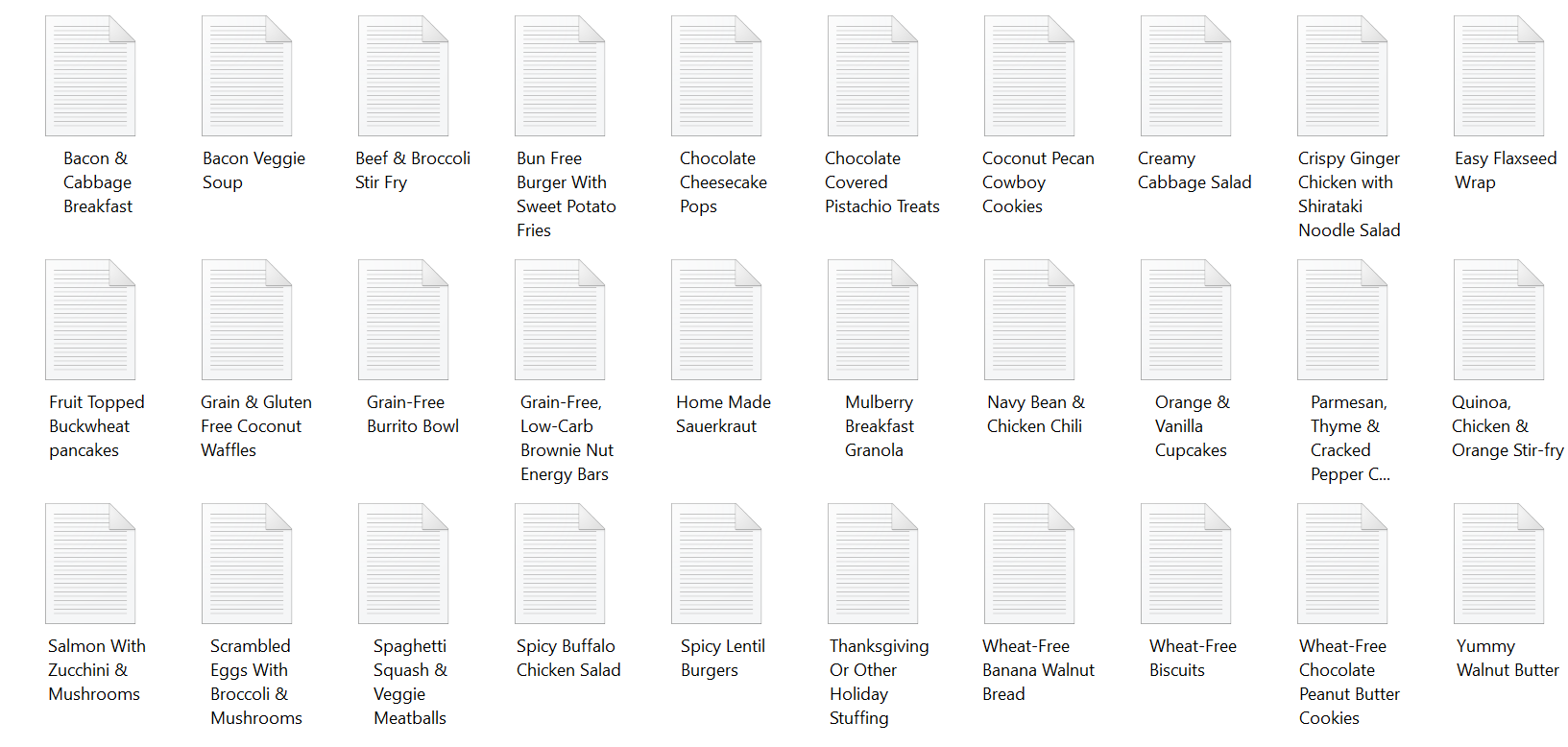 The Topics covered in this Quality Wheat Free PLR Product:
Bacon & Cabbage Breakfast
Bacon Veggie Soup
Beef & Broccoli Stir Fry
Bun Free Burger With Sweet Potato Fries
Chocolate Cheesecake Pops
Chocolate Covered Pistachio Treats
Coconut Pecan Cowboy Cookies
Creamy Cabbage Salad
Crispy Ginger Chicken with Shirataki Noodle Salad
Easy Flaxseed Wrap
Fruit Topped Buckwheat pancakes
Grain & Gluten Free Coconut Waffles
Grain-Free Burrito Bowl
Grain-Free, Low-Carb Brownie Nut Energy Bars
Home Made Sauerkraut
Mulberry Breakfast Granola
Navy Bean & Chicken Chili
Orange & Vanilla Cupcakes
Parmesan, Thyme & Cracked Pepper Crackers
Quinoa, Chicken & Orange Stir-fry
Salmon With Zucchini & Mushrooms
Scrambled Eggs With Broccoli & Mushrooms
Spaghetti Squash & Veggie Meatballs
Spicy Buffalo Chicken Salad
Spicy Lentil Burgers
Thanksgiving Or Other Holiday Stuffing
Wheat-Free Banana Walnut Bread
Wheat-Free Biscuits
Wheat-Free Chocolate Peanut Butter Cookies
Yummy Walnut Butter
Share this and get 20% off!
Related Products That May Interest You