Top Quality Developing the Right Mindset for Your Goals PLR Report - In This PLR Report You'll Get Developing the Right Mindset for Your Goals Private Label Rights To Help You Dominate the Mindset Market Which Is A Highly Profitable And In-demand Niche.
#mindset #mindsettips #mindsetideas #growthmindset #fixedmindset #achieveyourgoals #developgrowthmindset #rightmindset #growthmindsetsinspiration #gettingbackontrack #developingyourmindset
Top Quality Developing the Right Mindset for Your Goals PLR Report
In This PLR Report You'll Get Developing the Right Mindset for Your Goals Private Label Rights To Help You Dominate the Mindset Market Which Is A Highly Profitable And In-demand Niche.
The Developing the Right Mindset for Your Goals PLR Report contents is available in Text file format and can be downloaded instantly after purchase.
has been added to your cart!
have been added to your cart!
Introducing The…
Top Quality Developing the Right Mindset for Your Goals PLR Report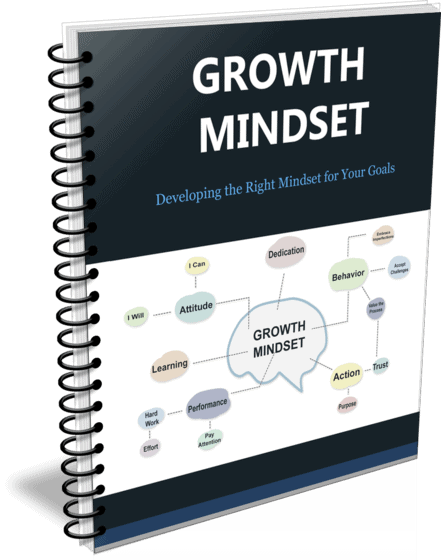 Who Can Use This PLR Report?
Internet Marketers
Coaches
Affiliate Marketers
Digital Product Resellers
List Builders
Bloggers
What Can You Do with The Developing the Right Mindset for Your Goals PLR?
Resell it as an E-course.
Use it as blog posts.
Create an autoresponder series.
Create an ebook, video or report to resell or use it to build your email list.
Create any kind of info product which you can resell with a personal use license.
And MANY other ways!
Here An Outline Of What The Developing the Right Mindset for Your Goals PLR Report Covers:
Fixed versus Growth Mindset
What You Can Achieve with the Right Mindset
Inspiration for Growth Mindsets
Develop Your Growth Mindset
Getting Back on Track When Things Go Wrong
Here's A Sample Of This Developing the Right Mindset for Your Goals PLR Content
When psychologist Carol Dweck began her research career, she was fascinated with why some children, when faced with failure and setbacks, were able to bounce back and keep going while others were crushed. Through her research, she came to realize that the resilient children (and adults) shared one thing in common: they believed that they could grow in intelligence, skills and abilities throughout life. This worldview, which Dweck calls a "growth mindset", helps build resilience because it suggests that growth is always possible, and therefore, a setback is never permanent.
Dweck has spent over 30 years studying the growth mindset and its opposite, the fixed mindset. She discusses her research findings in her book, Mindset, The New Psychology of Success. Since her research on mindsets has become popular, many more psychologists have supported her thesis, and many schools, universities, and corporations have adopted her ideas as part of their curriculum and training programs. Let's look at Dweck's theory of mindsets in more detail.
Fixed versus Growth Mindset
Imagine two students, Susan and Beth, waiting for their teacher to hand back their midterm test. It's an important part of their mark, but there's still half a semester to go. They both need to get a good mark in this course to get into the program they want to take next year. They get their tests and look at their marks. They both got a C.
Susan looks at the test, her heart sinking, and thinks, "I'm so dumb. I'm terrible at this course. I'll never amount to much. I guess there's no point studying for the rest of term."
Beth is also upset and disappointed. She looks at her test and thinks, "Wow. I really need to pull up my socks. I'll have to study more for the next test. Also, I really didn't get that one concept. I'll have to talk to the professor and get some extra help."
Which of these students is most likely to improve in the class, and go on to the program they are working toward?
The answer, based just on this moment, is of course Beth. But what is it about her response to a bad mark that suggests that she's more likely to succeed?
This example illustrates the mindset of the two students. Susan is demonstrating a fixed mindset, while Beth is demonstrating a growth mindset. Let's take a look at what these terms mean.
Fixed Mindset
People with a fixed mindset believe that people are born with a certain mix of skills, abilities, intelligence and character, and no amount of work or effort can change these basic facts about a person.
When someone has a fixed mindset, they tend to see the world in binary fashion. There are winners and losers, smart people and dumb people. For example, in the story above, Susan assumes that the midterm test has assess her abilities and found her wanting. There's nothing she can do, so she might as well give up.
People with a fixed mindset often:
Believe effort is a sign of stupidity (because smart/talented people shouldn't have to try)
Believe that success or failure defines them
Are reluctant to try challenging activities (in case they don't do well, and thus prove themselves to be not smart/talented/gifted)
Ignore feedback (because they can't change anyway)
Feel that feedback is a personal criticism
Feel threatened by others' success
When someone has a fixed mindset, they are eager to demonstrate their good qualities. A child with a fixed mindset wants to show how smart, talented and good they are. After all, if these qualities are fixed, they want to be on the winning side.
Ironically, this need to demonstrate their skills can lead to rejecting opportunities to improve. For example, Dweck's research has shown that when children with a fixed mindset are given a choice between repeating an easy puzzle they've already mastered and tackling a new puzzle that they could learn from, these children generally choose to repeat the easy puzzle. Why would anyone redo something that's easy? Because if they try the new puzzle and fail, it might reveal that they aren't smart after all.
Growth Mindset
In contrast to those with a fixed mindset, people who have a growth mindset believe that one's talents, intelligence, skills, abilities, and even character traits and interpersonal skills can be developed over time. In this world view, challenges are embraced, and setbacks are viewed as opportunities for learning and growth.
People with a growth mindset don't see the world as divided into success and failure, winners and losers; they see setbacks as a sign that more effort and perhaps a different strategy is needed to achieve their goals. Of course, setbacks can still sting for a person with a growth mindset, but they don't see setbacks as failures – just as a sign that they need to work harder.
People with a growth mindset do recognize that everyone has a different mix of skills and talents, and they understand that not everyone can become Mozart or Einstein. But they do believe that with time and effort, skills in any area can be improved. People with a growth mindset tend to:
Embrace challenges
Enjoy learning
Try various strategies to solve a problem
Ask for help when they need it
Listen to feedback
Believe that effort is essential for gaining mastery
Understand that mistakes are a part of learning
See mistakes and setbacks as learning opportunities
See others' successes as inspirational
Because people with a growth mindset embrace life-long learning, their achievements over time often eclipse those of people hailed as "natural talents" who don't put in the work to reach their goals.
What You Can Achieve with the Right Mindset
What can you accomplish by cultivating a growth mindset? Well, the short answer is: anything you want. If there's an area of learning or skill that you are interested in, you can learn, grow, and improve your skills if you apply a growth mindset.
Whether you want to improve your intellectual skills in logic, math, rhetoric or astrophysics; develop your creativity in music, drawing, writing, or film; or boost your athletic ability on the court, on the trail, or on the yoga mat, you can improve in any area you wish.
To understand why this is true, it's helpful to know the concept of neural plasticity.
Neural Plasticity
The human brain has around 100 billion neurons, which are a special kind of nerve cell. These neurons connect to each other through connection points called synapses to make around 100 trillion connections.
This vast network of neurons controls everything about our bodies and minds, from our digestion and breathing to our mental functions such as memory, knowledge, thoughts, and emotions. Crucially, this neural network allows us to take in information, process it, remember it, and make new connections between things we know (animals with big teeth can bite) and new things we encounter for the first time (I've never seen that animal before, but it's got big teeth! Run!).
Up until a few decades ago, scientists believed that the neurons in our brains grew rapidly in childhood, but then stopped growing as we reach maturity. The lack of new neural growth, it was thought, limited how much adults could learn and change in later life. In essence, the scientific understanding of our brain was, "you can't teach an old dog new tricks."
Please Note: This is only snippet of the content so you can see the quality of the PLR report.
How to Purchase This Developing the Right Mindset for Your Goals PLR Report?
Simply add it to cart, and checkout using with our secure 2Checkout Payment Gateway which supports PayPal and all major Credit Cards.
We will only be selling 50 copies on this Developing the Right Mindset for Your Goals PLR report, so don't waste any time and grab your PLR license while it's still available for sale.

has been added to your cart!
have been added to your cart!
Package Details:
Download File Size – 12.4 MB
Total Word Count: 2997 Words
Word Doc Format – Source File
License Details:
You can add the articles or content to an ebook or product that you plan to sell or give away for individual use.
You can use the content to build your email list.
You can modify the content by removing, adding or otherwise editing to suit your needs.
You can use the content on your websites, blogs, newsletters or anywhere you publish content.
You can add your affiliate links, product links, Adsense and other ad code.
You can bundle the content into a viral report, free ebook, product or bonus for your customers.
You can charge for access to read this content. For example, a paid ebook, membership site or other paid access content.
You can translate it into another language and resell with personal use rights.
You can add the content as a autoresponder email series.
What you CANNOT do:
1 – You CANNOT sell this product as your own PLR or in your PLR store.
2 – You CANNOT submit any of the content provided by Buy Quality PLR to reprint article directories or other websites which accept reprint content even if you have edited or reworded the content.
Why? Because many article directories won't take PLR articles. If everyone started submitting similarly written articles to these directories it wouldn't be fair for the directory owners, their users or our members. Be fair to everyone involved and don't do it, even if you feel you've edited or reworded the article.
3 – You CANNOT sell this product with a PLR, MRR or Resell Rights License.
Legal Disclaimer:
This license is Non – Transferrable; meaning you cannot give these same rights away. If you want to sell rights to your customers; pay close attention to the license below. We closely monitor vendors that sell the product and take legal violations seriously.
DO NOT Change this license:
Violations will be obvious will be prosecuted under the DMCA federal law. You cannot give the product away for free, even to your list.
has been added to your cart!
have been added to your cart!
Share this and get 20% off!
Related Products That May Interest You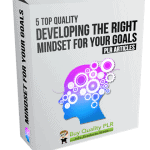 5 Top Quality Developing the Right Mindset for Your Goals PLR Articles - 5 well-written Developing the Right Mindset for Your Goals PLR articles that you can use as blog…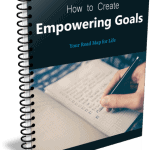 Top Quality How to Create Empowering Goals PLR Report - In This PLR Report You'll Get How to Create Empowering Goals With Private Label Rights To Help You Dominate the…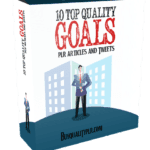 10 Top Quality Goals PLR Articles and Tweets #Goals #GoalsPLR #PLRArticles #PLR #PLRcontent In this PLR Content Pack You'll get 10 Top Quality Goals Articles with Private Label Rights to…
---
TAG : mindset plr, mindset plr content, mindset plr lead magnet, mindset plr list building report, mindset plr report
CATEGORY : Lead Magnets, Mindset PLR, PLR Lead Magnets, PLR List Building Reports, PLR List Building Reports, Private Label Rights Products