#Food #FoodDos #FoodDonts #Kids #FeelingStressed #FoodNewsletter #FoodPLR  #PLREcourse
Top Quality 10 Day Food Dos and Donts PLR Newsletter eCourse
10-Day Ecourse Food PLR Newsletter Emails ready to be used for list building, autoresponder emails and training your subscribers.
Simply slap your name on the squeeze page, monetize the emails with your own offers or affiliate offers and then pop them into your autoresponder tool like Aweber or GetResponse.
As you just already know, The Walking Niche is evergreen and extremely profitable, so building your Narcissism email list, and training your customers while monetizing your emails is the best way to make money with this Food PLR newsletter emails
This is a complete ecourse consisting of Walking emails messages with private label rights to help train your customers on the Dos and Donts of Food.
has been added to your cart!
have been added to your cart!
Introducing The…
10 Day Food Dos and Donts PLR Newsletter eCourse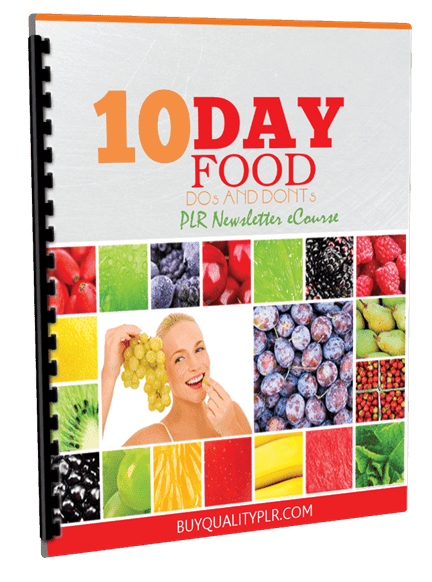 Below are the Food Do's and Don'ts that you are going to learn:
Foods do's and don'ts when you're pregnant
Food do's and don'ts when you're breastfeeding
Foods do's and don'ts for babies and toddlers
Foods do's and don'ts for primary school-aged kids
Food do's and don'ts for tweens and teens
Food do's and don'ts when you've got a cold
Food do's and don'ts when you've had a stomach bug
Food do's and don'ts when you're feeling low
Food do's and don'ts when you're feeling stressed
Food do's and don'ts when you're on holiday
How Can You Use This Private Label Rights Ecourse To Make Money?
Use it to build a list of loyal subscribers that are eager to buy from you
Use it as a ecourse to train your list
Offer the ecourse as a bonus for affiliate offers
Offer the ecourse as a bonus for your own offers
Monetize the emails with your own products or affiliate products
convert the content into an ebook and sell it as a PDF
Make changes to the content and use it as blog posts to drive targeted traffic
Sample 10-Day Food Dos and Donts PLR Ecourse Message:
When you're pregnant, it's important to pay extra close attention to what you're eating. The reason is that the baby will deplete your bones and even your teeth to get the nutrients it needs.
Do: Take Your Vitamins
You need to ensure that you get plenty of folate, calcium, iron, zinc and fiber. The best way to do that is to eat a variety of nutrient-dense foods and to take your prenatal vitamins. If you aren't pregnant yet but want to get pregnant, let your doctor know so that they can recommend vitamins that support a pregnancy. Because what you eat before you get pregnant is important too.
Do: Eat the Rainbow
When you're choosing what to eat, go for plant-based food that is well washed or lightly steamed. Try to eat every color in the rainbow to ensure that you're getting a variety of vitamins and minerals in addition to your daily prenatal vitamins.
Do: Eat Organic – at Least the "Dirty Dozen"
You can find a list by searching for "Organic Dirty Dozen" but this link currently links to a list of the dirtiest plants that you should buy only organic to avoid pesticides and other contaminants in your diet. http://www.organic.org/articles/showarticle/article-214
Do: Remember to Eat Your Omega-3 Fatty Acids
This important ingredient will help improve neurological development in your baby. The problem is that a lot of fish, which is a good source of these fatty acids, isn't a good choice for pregnant women due to the mercury contamination of the fish. There are alternatives, including supplementation and adding flax to your diet.
Do: Eat Nutrient-Dense Foods
The great thing about plant foods is that they are typically very nutrient dense but are low in calories. That means you can eat more. Since you're often hungrier during pregnancy than when you're not pregnant, this means that if you pick foods that have a lot of nutrients but are low in calories, you're going to be more satisfied.
Don't: Eat When You're Not Hungry
It can be tempting to grab food all the time when you're pregnant. But, you really don't need to eat much more than you normally eat. In fact, the most you should eat is 500 calories more than normal for your normal desired weight. If you're already overweight when you get pregnant, you should just keep eating normally but replace junk food with nutrient-dense food.
Don't: Overdo Processed Foods
When you are choosing what to eat it's far better to choose an apple than some crackers or chips. Of course, you know that. It's hard to avoid all processed food, especially if you were used to eating it before you got pregnant. But, if you want to ensure the healthiest baby and pregnancy, don't overdo processed food.
Don't: Forget Food Safety Rules
If you're unaware of food safety rules, you'll want to read about them at the USDA Food Safety and Inspection Service website. This is the best way to learn. It's even more important to follow these rules during pregnancy so you don't harm yourself or the baby.
Link – https://www.fsis.usda.gov/wps/portal/fsis/topics/food-safety-education/get-answers/food-safety-fact-sheets/safe-food-handling/basics-for-handling-food-safely/ct_index
Don't: Skip Meals
While you don't want to force yourself to eat when you're not hungry, it's important that you eat your meals. If you have issues with vomiting and nausea, you can switch to six to eight small "meals" each day. For example, a small cup of plain Greek yogurt with fresh blueberries is a good meal if a couple hours later you eat a bowl of steamed veggies and rice. Eating more often can help with those problems and ensure you are getting the nutrients you need.
Don't: Forget to Stay Hydrated
When you're pregnant you need to drink a little more water than normal. If you normally drink 8 glasses a day, move to 12 glasses a day. Remember that fresh fruit and veggies will also keep you hydrated. Hydration will also help you cut down on incidents of nausea.
These do's and don'ts will keep you and your baby a lot healthier during your pregnancy. Next time, we'll focus on the do's and don'ts for breastfeeding.
has been added to your cart!
have been added to your cart!
Package Details:
10 Walking Email Messages (Text Format)
Download File Size – 200 KB
License Details:
What You CAN Do:
[YES] Customized issues can be given away
[YES] Squeeze pages can be customized
[YES] Can be Re-titled, Re-written or Re-edited.
[YES] You can add your name as the Author.
[YES] Your links can be added to the messages
[YES] They can be used as Web Site/Blog Content.
[YES] They can be broken down into Articles.
[YES] They can be added to Autoresponder Courses.
[YES] Customized content can be compiled into an e-book
[YES] Subscriptions can be be offered as a bonus
What You CANNOT Do:
[NO] You can claim copyright to any of this content unless substantial changes are made that legally separate the original content with your own reedited/rewritten content, articles or products. (basically "substantial changes" means that your reedited/rewritten versions bear NO resemblance to the original content).
[NO] Can sell the PLR Newsletter sets
[NO] Can be offered through auction sites
[NO] Can sell Resale Rights
[NO] Can sell Master Resale Rights
[NO] Can sell Private Label Rights
Why Purchase This 10-Day Food Dos and Donts PLR eCourse From BuyQualityPLR.com?
Our Prices are among the cheapest out there and very affordable
We use the 2checkout secure payment gateway and accept PayPal and all major credit cards.
Our products are instantly available for download after purchase and are nicely packaged in ZIP files, so you'll need a zip program like Winzip, 7Zip or any other program that supports unzipping files.
We Provide priority email support to our customers via email.
How to Purchase This 10-Day Food Dos and Donts PLR eCourse
Simply add it to cart, and checkout using with our secure 2Checkout Payment Gateway which supports PayPal and all major Credit Cards.
We will only be selling 50 copies of this Food niche ecourse, so don't waste any time and grab your PLR license while it's still available for sale.
Remember: All downloads are available instantly after purchase. Your purchase receipt will be sent to your email address you use to sign-up and will contain your download links.
To download the files… Just right click on the links above and select "Save As". Then unpack the zip files using WinZip or 7Zip.
has been added to your cart!
have been added to your cart!
Share this and get 20% off!
Related Products That May Interest You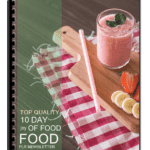 Top Quality 10-Day Joy of Food PLR Newsletter eCourse Everywhere you look these days, there's food. From the Pinterest boards packed full of luscious-looking photos and recipes, to delicacies from…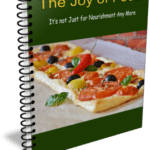 The Joy of Food PLR Report In This PLR Report You'll Get Joy of Food Report With Private Label Rights To Help You Dominate The Food Market Which Is A…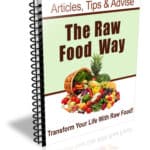 The Raw Food Way PLR Newsletter eCourse #RawFoodWay #RawFood #Food #FoodDiet #FoodPLR Discover How Living The Raw Food Way Can Help You Feel Better, Look Better And Live Longer? The…
---
TAG : food, food newsletter, food newsletter ecourse plr, food newsletter ecourse private label rights, food plr, food plr content, food plr newsletter ecourse
CATEGORY : Food PLR, Lead Magnets, PLR eCourses, PLR Lead Magnets, PLR List Building Reports, PLR List Building Reports, PLR Newsletters, Private Label Rights Products