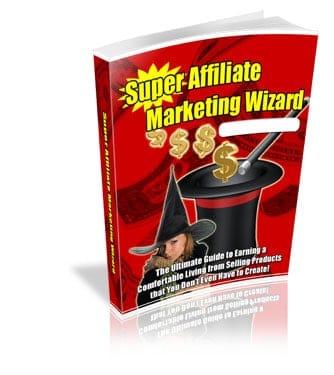 Choose Your Desired Option(s)
has been added to your cart!
have been added to your cart!
Supreme Affiliate Marketing Wizard eBook With Master Resell Rights
"Discover An Easy Yet Magnificent Method That Can Help You Generate A Bundle Of Cash Without Creating Your Own Product!"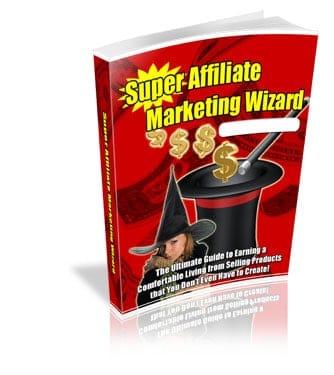 It isn't easy to come up with new hot-selling products every now and then. It's as hard as creating a new and foreign color! At the same time, you just can't be selling the same old products in the Internet market for a long run and the reason is because the market is always looking for something big and new.
If you persist, the value of your out-dated products will decrease and eventually, they won't sell for you anymore.
Otherwise, you will be cracking your head for new ideas to create a product because without a product — You will have nothing else to sell and your income stops there.
You don't want that to happen, do you?
has been added to your cart!
have been added to your cart!
Start Making Your Decisions NOW!
Here are a few more topics we will be covering in this book:
The Background Of Affiliate Marketing!
The Magical Tools That You Will Need To Jumpstart Your Affiliate Business!
What You Have To Do And Where To Get Affiliate Partners In A Snap!
How To Convince Your Affliate Partners To Pay You A Handsome Commision!
Tips On How To Avoid Common And Silly Mistakes So That Nothing Gets In Your Way To Make Money!
How To Identify And Pick Hot-Selling Products That Pays You Well!
How To Promote Your Products To A Level That Everyone Wants To Buy It From You!
Which Is The Best Place To Target That Has All The Hungry Buyers That Are Willing And Ready To Buy Your Products From You!
How To Boost Your Sales And Product Value!
Highly Recommended Top Affiliate Networks On The Internet!
has been added to your cart!
have been added to your cart!
License Details:
Selling the Product in PDF Format
You can put your name or pen name on the product as the author.
You can edit the contents of the product e.g. putting in your affiliate links, adding and removing text, inserting pictures and advertisements, etc
You can change the title and sub-title of the product.
You can sell the product (E-Book) in PDF format. The suggested selling price is $37.00 – $47.00.
You can break the contents of the product into articles for article submission purposes or add content to your website, blog or e-zine, and include your resource box.
You can spawn a series of short reports (free or paid) by breaking down the contents of the product.
You can add the product into a membership site (paid only).
You can add the product into your product bundle or package and sell for a higher price.
You can offer the Basic Resell Rights or Master Resell Rights to the PDF E-Book. The suggested selling price is $67.00 – $97.00.
You can produce audio/video content from the materials in this product.
You CANNOT give the product away for FREE, under any circumstances at all.
You CANNOT offer the product as a bonus to another product you are selling. However, you can offer other bonuses to this product when selling.
You CANNOT sell the product on auction sites such as eBay.com.
You CANNOT use this product in a dime sale event, under any circumstances at all.
Selling the Private Label Rights (Word Format)
You CANNOT, under any circumstances at all, resell, give away or trade the Private Label Rights to this product, whether in full or partial.
Offline Publishing
You CANNOT use the Private Label materials of this product to publish your work offline. This includes, but not limited to, hard copy books, tapes, CDs, DVDs, and MP3s.
Share this and get 20% off!