#SleepApnea #SleepApneaTips #StopIgnoringSleepApnea #SleepApneaTreatment #SleepApneaSolution
Stop Ignoring Sleep Apnea PLR Report with Squeeze Page Exclusive PLR
This is premium sleep apnea content not written as PLR that you can feel proud to use to build your list or sell as your own product.
Are you looking for high quality PLR in the Sleep Apnea niche?
Look no further! BuyQualityPLR.com is proud to present you with a exclusive in-house written Stop Ignoring Sleep Apnea PLR pack that you can use to grow your business.
The sleep apnea niche is highly in-demand and finding quality content in the sleep apneas niche can be very hard.
This is why we've decided to create our own exclusive sleep apneas PLR content pack that you will not find anywhere else. This content is only available at BuyQualityPLR.com.
If you see our exclusive Sleep Apnea PLR pack anywhere else with PLR rights, it's not legal and it's a fake PLR license.
Introducing our
Stop Ignoring Sleep Apnea PLR Report with Squeeze Page Exclusive PLR 
Here's exactly what you'll be getting with this exclusive Sleep Apnea content pack:
Stop Ignoring Sleep Apnea – PLR Report
Stop Ignoring Sleep Apnea Report – 2,356 words
Stop Ignoring Sleep Apnea – Rebrandable Graphics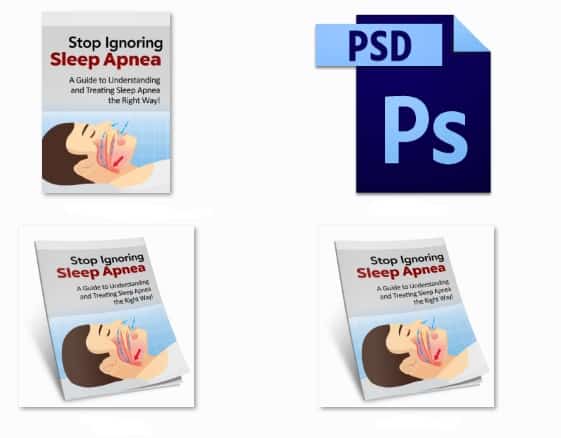 Stop Ignoring Sleep Apnea – Squeeze Page

Here's the topics covered in this premium sleep apnea PLR content:
The Lowdown Regarding Sleep Apnea
Reasons You Should Care About Sleep Apnea
Diagnosis and Testing For Sleep Apnea
Treatment of Sleep Apnea
The Real Solution For Sleep Apnea
Here's a sample of the quality Sleep Apnea PLR Report you'll be getting today:
Right now, I want you to make a list in your head of serious diseases.
I'm willing to bet that things like cancer and STDs come to mind, or Polio, or the latest doomsday bug the media is talking about.
Very few people, even those diagnosed, take sleep apnea seriously. Even when the doctor tells a patient they have an acute case, they tend to ignore it or brush it off.
Even while dying from something that the apnea contributed to, they don't attribute it.  If someone posted that they had sleep apnea on social media, you might even expect to see that meme from The Hangover with a caption reading, "But did you die?"
Right now, you are probably having similar thoughts, but give me a few minutes to explain how it works, and how it will definitely contribute to a shorter, more miserable life span.
If you aren't fully convinced that being diagnosed isn't reason to sound your sirens and make a big deal out of it, you will definitely take it more seriously in the future than you might right now.
Sleep apnea deserves to be taken seriously, and I'll show you why.
The Lowdown Regarding Sleep Apnea
Sleep apnea comes in two common varieties, and while they are very different, they both have the same general effect on your health.
The most common form, known as Obstructive Sleep Apnea (OSA), which is the main focus of this discussion, is a direct result of blockages in the airway while you sleep.
You see, normally, the soft tissue between your mouth and sinuses relaxes when you sleep.
However, in apnea patients, it actually drifts so much that it closes off your airway completely.  This in turn leaves you without any supply of oxygen until your body triggers an adrenaline rush that forces you to wake up and start breathing again.
The other form is known as Central Sleep Apnea, and has nothing to do with soft tissue or anything else blocking your airway.
Instead, your brain forgets to tell your diaphragm that it needs to keep working while you sleep, so you stop breathing.
The main take-away here. You stop breathing, in some cases for over a minute at a time, which means that you aren't getting any fresh oxygen into your system, and carbon dioxide rises to dangerous levels.
Luckily, we all have internal diagnostics that run 24-7, and they monitor things like how much carbon dioxide is being collected in the blood.
Hormones are released until the internal alert level jumps to the point where you are forced awake with coughing, heavy breathing, and in some cases even a fight or flight response. You'll continue to wake like this, and your rest will suffer.
Despite what many people think, sleep apnea is more than just a simple snoring problem.
Reasons You Should Care About Sleep Apnea
Your body wakes you up, so what's the problem? You wake up a little tired, get an extra shot of espresso, and get on with your life, right?
It's a little more complicated than that, however. Lack of sleep for short periods, like a few weeks of neighbors feuding with a family member that decided to move in, or a new puppy that won't stop barking next door, aren't going to kill us.
Eventually the problem, whatever it might be, goes away and we can again get a good night's rest again.
Sleep apnea isn't something that's going to go away though, and people diagnosed are going to have this bouts of oxygen loss interrupting their sleep forever unless the problem is fixed. But loss of sleep isn't the bad part.
The sleep loss, remember, comes from your body hitting the internal siren and raising the alert status to the same point as if the patient were being violently attacked. Apnea sufferers not only wake up, acute patients wake up sweating, breathing heavy, and full of energy.
The symptoms are strong. They elevate your heart rate, tense your muscles, and shake you awake. Much like sleeping in your car at a rest area and waking to a blaring horn. And this happens several times every night. In the most severe cases, it happens over 100 times in a single sleep session.
Think about that for a moment.
For people suffering from this affliction, every time they go to bed, their body is essentially getting the same effect of riding roller-coasters or watching a scary movie marathon, for six to eight hours.
This occurs every single night without pause, just like clockwork.
The jarring effect this has goes way beyond lack of sleep. The oxygen loss alone, being enough for your body to shake you awake from deprivation, means that your brain isn't getting the required levels.
has been added to your cart!
have been added to your cart!
This Sleep Apnea Exclusive PLR content was written by an experienced USA Writer that writes great content that your readers will love.
Grab it now before the price increases or we run out out stock.
Limited to the first 50 buyers.
Stop Ignoring Sleep Apnea PLR Package Details:
Stop Ignoring Sleep Apnea – PLR Report
Stop Ignoring Sleep Apnea – Rebrandable Graphics
Stop Ignoring Sleep Apnea – Squeeze Page
Stop Ignoring Sleep Apnea – PLR License
Download Size – 14.9 MB
This is not your average Sleep Apnea PLR content, this content has been carefully crafted and well researched to give you content you can feel proud to use in your Sleep Apnea business.
But remember, our exclusive Sleep Apnea content packs are limited to 50 customers ONLY.
So it's first come first serve and once 50 copies have been sold, we're removing it for good.
So don't miss out on your opportunity to grab full private label rights to our in-house written Sleep Apnea PLR content while stocks last.
License Details:
You can add the articles or content to an ebook or product that you plan to sell or give away for individual use.
You can use the content to build your email list.
You can modify the content by removing, adding or otherwise editing to suit your needs.
You can use the content on your websites, blogs, newsletters or anywhere you publish content.
You can add your affiliate links, product links, Adsense and other ad code.
You can bundle the content into a viral report, free ebook, product or bonus for your customers.
You can charge for access to read this content. For example, a paid ebook, membership site or other paid access content.
You can translate it into another language and resell with personal use rights.
You can add the content as a autoresponder email series.
What you CANNOT do:
You cannot give any type of resell rights to others. In other words, you can sell this stuff, but your customers can't. Why? This protects all our members and helps ensure there is a consistent limit on the number of sellers of this PLR. We allow 100 members/sellers maximum. Period.
You cannot submit any of the content provided by Buy Quality PLR to reprint article directories or other websites
has been added to your cart!
have been added to your cart!
Share this and get 20% off!
Related Products That May Interest You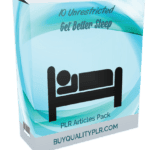 #Sleep #Sleeping #BetterSleep #GetBetterSleep #SleepingTips 10 Unrestricted Get Better Sleep PLR Articles Pack In this PLR Content Pack You'll get 10 Unrestricted Get Better Sleep PLR Articles Pack with Private…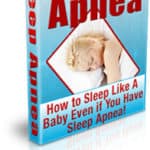 #SleepApnea #ManageSleep #SleepApnea #SleepApneaTreatments #SleepApneaDiagnosis Sleep Apnea PLR eBook Have You Been Told Over And Over Again That You Snore A Lot, But You Choose To Ignore It? Have you…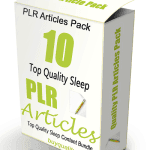 10 Top Quality Sleeping PLR Articles In this PLR Content Pack You'll get 10 Top Quality Sleep Articles with Private Label Rights to help you dominate the Sleep market which…
---
TAG : exclusive stop ignoring sleep apnea plr report with squeeze page, premium sleep apnea plr product, sleep apnea plr pack, stop apnea plr report, stop ignoring sleep apnea content, stop ignoring sleep apnea plr, stop ignoring sleep apnea plr bundle
CATEGORY : Lead Magnets, PLR Lead Magnets, PLR List Building Reports, PLR List Building Reports, Private Label Rights Products, Reports, Sleep PLR, Sleep PLR Ebooks