Running For Beginners PLR Newsletter eCourse
#Running #RunningTips #RunningPLR #RunningRoutine
Running for Beginners Will Help You Get Your Training Program Started The Right Way!
The Running For Beginners Newsletter will provide you with proven and effective information; techniques and tips that will help you begin your own training program, so that you can learn how to get maximum results from every run you take!
has been added to your cart!
have been added to your cart!
Introducing The…
Running For Beginners PLR Newsletter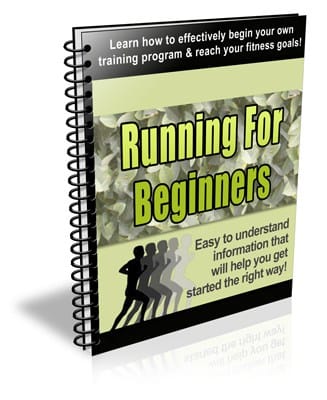 Are You Ready To Learn Valuable Information That Will Help You Effectively Begin Your Training Program & Reach Your Fitness Goals?
Inside each issue of the Running For Beginners Newsletter, you will receive easy to understand information on how you can start your own training program and achieve your fitness goals.
You will also learn some great tips and techniques that you can use to begin your running routine the right way and guide you on your journey to becoming a good athlete.
Inside every issue of the "Running For Beginners" newsletter you'll learn valuable information on how you can begin your running routine and guide you on your journey to becoming a good athlete!
You learn things like:
Basic training tips for beginning your running routine and keeping on track.
How to set up a basic training schedule to help you reach your running goals.
How keeping a running journal will help you to improve your training results.
Simple and effective ways of boosting your endurance during your training.
How to start training for your very first marathon. Plus important safety tips for that will keep you from getting injured.
How to choose basic running gear and the clothing that is just right for you.
And that's just the beginning. Once you join the "Running For Beginners" newsletter you will have access to great information in every issue that will help you learn exactly how to make the most out of every run you take!
Exactly What's Included in the…."Running For Beginners" Newsletter Package?
With this series, you will receive 12 preformatted email issues that have quick and easy to understand information that you can use to break into the Running For Beginners niche immediately. It contains everything you need to start using it right away!
Including:
12 customizable issues in text and word format that be easily edited to suit your needs and promote your products and affiliate programs.
1 ready to go squeeze page that you can simply add your subscription from to, upload to your domain and start collecting subscribers.
1 ready to go thank you page that you can send your subscribers to immediately after they join your list asking them to confirm their subscription so that they will be sure to receive their newsletter issues right away.
A complete, custom designed graphic package including website and cover graphics to make your newsletter look appealing to prospective subscribers!
Remember, this package comes with private label so you can edit this entire newsletter, sign your name as the author and use it to build your list and promote your products!
Sample Running For Beginners PLR Newsletter Message:
Hello "autoresponder code here",
Welcome to your first Running For Beginners issue.
In each issue of running for beginners you will learn valuable information on how you can start your own training program and reach your fitness goals.
In this issue we are going to go over a few basic training tips for beginning your running routine. They will also help you on your journey to becoming a good athlete.
Running has been a favorite activity since ancient times that is proven to have several benefits including that of making our hearts stronger. It is also a form of physical exercise that helps us to live longer by helping to make our muscles strong and healthy. Because of its popularity, running is a sport that many people in different age groups are beginning to pursue. But before beginning to run, you must know that there are certain rules of thumb to follow in order to become a successful runner.
First it is important to evaluate yourself and your abilities. Evaluation means assessing if an aspiring runner is ready for the training and challenges needed to be a good athlete. And with it should
come persistence which is necessary to motivate the runner to achieve more and eventually, be able to win in competitions and marathons. Aside from hard work and perseverance, running also involves physical ability. And if the athlete is able to compete physically then he will like and enjoy what he is doing and therefore, he or she will not give up easily.
Physical capability must always be shaped first above everything else. Otherwise, the runner might not be fit to run long distances. So it is very important that assessment be made before engaging in running or even on the course of training. However, signs of readiness are the start to be an effective runner. They are actually the foremost requirement in the running tips shared for athlete-wannabe's just beginning to run.
It is also important to research and study different running training, techniques and strategies.
Recent research has shown that physical capability or readiness is not enough for beginner runners to start running training. It has been found out that mental capability is also big plus to be efficient runners. That is why many people who aspire to be good runners, not only spend their time running training on the field but also on libraries or in front of the computers to learn more about running and training, as well as techniques, and strategies. This added knowledge will greatly contribute to the improvement of an athlete because learning is not just a one time deal but a continuous effort to further improve the status of being a beginner runner.
Another key factor is proper diet. It is important to eat the right amount of nutritious foods.
A balanced diet is also important in running training that is why athletes are required to maintain their fit and firm bodies. And the best way to do it is for runners to eat foods that are rich in protein, carbohydrates, vitamins, minerals and fat and especially milk which remains the best source of calcium our body needs.
While proteins are very important for the runners' growth and repair, the carbohydrates and fats which are nutrients that will definitely give runners the energy to run much faster are also indispensable. Vitamins and minerals are necessary to help a runner's body work well at its best
while green vegetables, fruits, fish, beans and eggs are good to be eaten by beginner runners as well. All of these foods are needed to be taken in the right amount.
Beginning runners may also want to consult a dieticians or nutritionist to help them prepare a special diet that will aid them in reaching their goals. Eating the right kind and right amount of food among runners is actually one of the best tips in basic running training.
It is vital that you practice consistently.  The best way to achieve your dream as a runner is to never stop practicing. Almost all of great athletes around the world, no matter how good they are, are
still practicing to further improve themselves. That is why in order to be an excellent runner, practice must be a top of your priority.
Yes, this holds true for the saying "practice makes perfect", but if you can't be perfect at least try to be close to perfection. Maximize the learning you can get from a good coach or trainer during practice
because they will surely give you the best advice you can get from running experts.
But above all, every runner must follow his own set of practice exercises as well as schedule to achieve his goals in running. It is only through consistency that runners will be trained to be their best and eventually reach and surpass their fitness goals.
Make sure you look for your next issue soon. We will be talking about setting up a basic schedule for beginning your running training
Thank you again for joining,
"your name here"
"your email address"
"your URL here"
has been added to your cart!
have been added to your cart!
Package Details:
12 Running For Beginners Email Messages (Word Doc & Text Format)
Clickbank Affiliate Recommendations (Word Doc & Text Format)
Bonus Content Containing Extra Paragraphs, Extra Titles & Opening and Closing Paragraphs (Word Doc & Text Format)
HTML Squeeze Page
HTML Thank You Page
Web Ready eCover Graphics
Editable PSD Graphics Files
Download File Size – 11.9 MB
License Details:
What You CAN Do:
[YES] Customized issues can be given away
[YES] Squeeze pages can be customized
[YES] Can be Re-titled, Re-written or Re-edited.
[YES] You can add your name as the Author.
[YES] Your links can be added to the messages
[YES] They can be used as Web Site/Blog Content.
[YES] They can be broken down into Articles.
[YES] They can be added to Autoresponder Courses.
[YES] Customized content can be compiled into an e-book
[YES] Subscriptions can be be offered as a bonus
What You CANNOT Do:
[NO] You can claim copyright to any of this content unless substantial changes are made that legally separate the original content with your own reedited/rewritten content, articles or products. (basically "substantial changes" means that your reedited/rewritten versions bear NO resemblance to the original content).
[NO] Can sell the PLR Newsletter sets
[NO] Can be offered through auction sites
[NO] Can sell Resale Rights
[NO] Can sell Master Resale Rights
[NO] Can sell Private Label Rights
Why Purchase This Running For Beginners PLR Newsletter eCourse From BuyQualityPLR.com?
Our Prices are among the cheapest out there and very affordable
We use the 2checkout secure payment gateway and accept PayPal and all major credit cards.
Our products are instantly available for download after purchase and are nicely packaged in ZIP files, so you'll need a zip program like Winzip, 7Zip or any other program that supports unzipping files.
We Provide priority email support to our customers via email.
How to Purchase This Running For Beginners PLR Newsletter eCourse
Simply add it to cart, and checkout using with our secure 2Checkout Payment Gateway which supports PayPal and all major Credit Cards.
We will only be selling 50 copies of this running for beginners niche newsletter ecourse, so don't waste any time and grab your PLR license while it's still available for sale.
Remember: All downloads are available instantly after purchase. Your purchase receipt will be sent to your email address you use to sign-up and will contain your download links.
To download the files… Just right click on the links above and select "Save As". Then unpack the zip files using WinZip or 7Zip.
has been added to your cart!
have been added to your cart!
Share this and get 20% off!
---
TAG : fitness plr, fitness plr content, health plr, health plr content, plr health, running, running newsletter, running newsletter ecourse, running newsletter ecourse plr, running newsletter ecourse private label rights, running plr newsletter ecourse, weight loss and fitness plr content, weight loss plr
CATEGORY : Fitness PLR, Health, Health PLR, Lead Magnets, List Building, MRR Autoresponder Series, PLR eCourses, PLR Lead Magnets, PLR Newsletters, Private Label Rights Products, Products with Squeeze Pages, Running PLR, Weight Loss PLR