Remodel Your Destiny PLR eBook Resell PLR - A Remodel Your Destiny PLR eBook Resell PLR eBook consisting of 10k words where you can sell it with PLR!
#remodelyourdestiny #remodelyourdestinytips #knowyourself #visualizationpower #lifewithoutexcuses #meditation #challengeyourself #buildingsupportnetwork #achieveyourdreams #achieveourgoals #talents #inspirations
Remodel Your Destiny PLR eBook Resell PLR
How would you like to own your own PLR info-product where you can sell the product with Private Label Rights and earn top profits? Yes! You Heard Right…
On this page, you'll discover a evergreen and highly in-demand Remodel Your Destiny PLR eBook where you can grab a reseller license to sell the ebook with PLR rights; this means you'll be helping others to find PLR ebooks they can resell as their own!
And we're not going to charge you a high price for this PLR Remodel Your Destiny Resell PLR eBook, we want to empower you and your business to sell PLR to your own Remodel Your Destiny PLR ebooks so that you can earn good profits from selling PLR rights while helping YOUR audience.
But you're not just limited to selling PLR, you can so much more with the PLR content, just read the reseller PLR license at the bottom of this page to see exactly what you can and cannot do with it.
The Reseller PLR license is very flexible, you can even give it away for free! Just not with PLR rights.
Introducing…
Remodel Your Destiny PLR eBook Resell PLR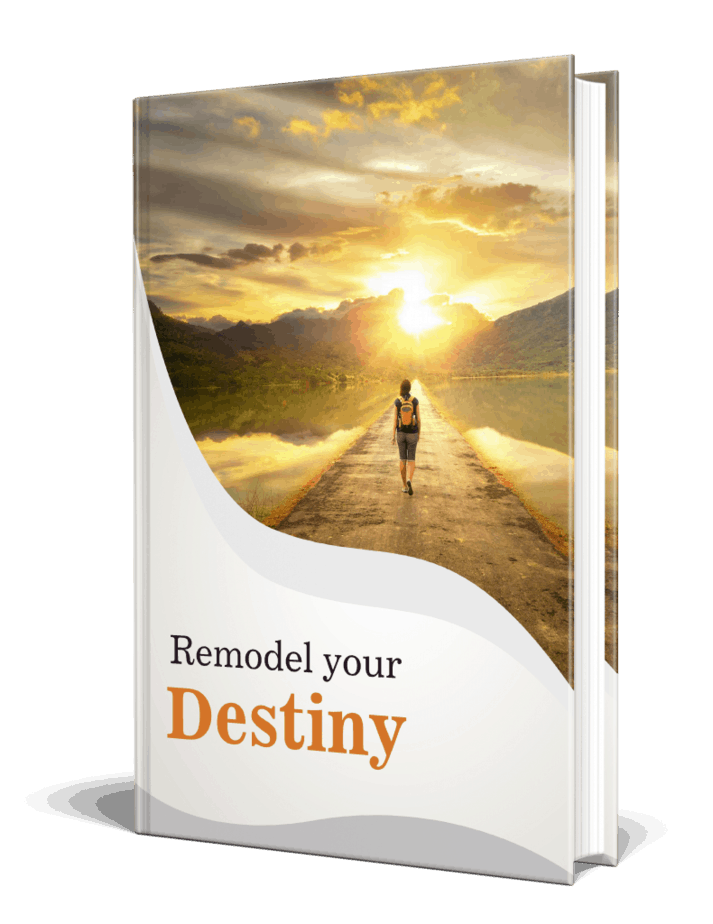 A 10030 Word Remodel Your Destiny Ebook with Reseller Private Label Rights so you can resell it with a PLR license!
Here's a Screenshot inside the Remodel Your Destiny PLR book:

Table of Contents for the Remodel Your Destiny PLR Ebook:
Introduction
Chapter 1: Know Yourself
Chapter 2 – Do Not Break, Just Bend Up to Your Capacity
Chapter 3 – Use Your Visualization Power
Chapter 4 – How Feeling and Looking Your Best Can Help You Achieve Your Dreams
Chapter 5 – Ways to Live a Life Without Excuses
Chapter 6 – Meditation – Complete Walk Through
Chapter 7 – Challenge Yourself to Walk on Water
Chapter 8 – Stay Clear of Toxic People and Behaviors
Chapter 9 – Building Your Support Network
Chapter 10 – Summing Up Everything Together
Conclusion
Here's a Sample of the Remodel Your Destiny Content inside the eBook:
There comes a time in every person's life when they stop to wonder, "Am I doing enough?"
Sure, working a regular 9 to 5 job and spending your time working your way up in your career can be satisfying, but are sometimes the process of paying the bills can become tiresome and tedious, and you may find yourself wondering if you've lost sight of what is really important.
All of us have great talents and inspirations that drive us forward in life, but if we aren't taking steps every day to help us to achieve our goals, our passion for life begins to dwindle. It can be defeating to spend our lives working toward essentially nothing, stuck in the same monotonous routine while the things we really want to do with our lives are stuck on the back burner.
That's no way to live, and many of us begin to feel stuck and confined as we wonder about the things that might have been, were we offered better opportunities, or had been able to make more time to work on the things that we find the most important to us.
Well there is no reason to wonder "what if?" any longer. Using this book as a guide, you will begin to see that it is not only possible, but essential, to master your destiny. Every one of us has a special purpose on this planet, and a singular life that belongs to us and us alone. Each of us has a duty to honor the purpose that we were meant to serve, and we are allowed to continue to create the changes that need made in order to make those dreams a reality.
What most of us are lacking is the basic structure to get to where we want to be. Accomplishing our goals may seem obscure and idealistic, but there are steps that we can take every single day to get to where we want to be. It has never been more possible to become the best version of yourself you can possibly be, and by following the simple key steps in this book, before you know it you will be well on your way to mastering your destiny!
Let's get started.
Chapter 1: Know Yourself
The advice may seem tired, but the fact of the matter is that knowing yourself is a tried and true way of mastering your destiny. A person who doesn't know themselves, inside and out, will not be capable of growing and changing in the ways that will help them to evolve as a person, because that person will likely be a slave to their vices without even knowing it!
Most of us have a hard time admitting our flaws and faults, even to ourselves. That gives them free reign over our lives, and a season pass to sabotage anything that we are working on. It is a sneaky way for us to get in our own ways without really being able to see the problem for what it is; an act of self-sabotage!
The most effective strategy in combating self-sabotage is to get to know yourself inside and out. This may seem simple, but it is probably going to be a lot more complex than you might think. It's more than just sitting down and listing the things you think you know about yourself, which is a good start. This is a time-intensive process that you will need to do with the help of friends and family whom you can trust to tell you the truth, whether it hurts your feelings or not.
But before we involve anyone else in the process of getting to know yourself, first you have to figure out just what it is that you already have covered. One thing that may really help you is to take the Meyers-Briggs Personality test. Upon taking this test, you will find yourself placed in one of sixteen categories, and these categories each have a detailed profile that can help you understand more about yourself and the way you respond to certain situations and stimuli. This can also be useful in learning more about how you conduct yourself in relationships and as a part of a peer group, without having to rely on the feedback of your trusted friends and family.
These types of personality tests are also very insightful when it comes to the way one approaches their goals and whether or not they are realistic in the manner in which they attempt to achieve their dreams. Knowing your personality type may provide you with the insight you have been waiting for when it comes to which approach might work best for you in furthering your career or tackling the to-do list that has been put on the back burner for far too long.
Once you have a basic understanding of your personality type, you can begin to narrow your focus down onto what it is that you truly believe in. Each of us have core values that provide us with the drive that spurns us onward. If we don't know what it is that we truly believe in, then it can be hard for us to feel fulfilled and our lives can lack in passion and motivation. But once we latch onto a core value that we truly feel passionate about, everything then begins to change. We can begin building a foundation for our lives and experiences based on these values; in a way that makes even the most mundane task begin to feel rewarding.
How might that be? Because we know that even the smallest task can accumulate to a major accomplishment. And when you are living a life that is true to your core values and beliefs, these major accomplishments are sure to be things that truly serve your life's purpose. It is one of the most effective ways to make yourself feel like the master of your own destiny!
Many people simply don't know themselves well enough to live a satisfying life, and this can be very sad. Whether it is a traumatic past that keeps you stuck, or it is simply a lack of self-knowledge or discipline, we all have to know who we are at the most fundamental level. Many people are so disconnected from themselves that they don't even know what it is they like or don't like. Now is the time to find these things out.
If you have a hard time with this, now is the time to trust your friends and family to help you see yourself objectively. Ask them what they think your biggest pet peeves are, what you truly care about, and what it is you enjoy doing the most. Consider their opinions on your flaws and weaknesses, and vices that you might need to keep in check. Remember that the fastest way to empowerment is in knowing your own weaknesses. Honesty about these weaknesses helps you to develop them so that they are no longer holding you back. Keep it up until you have been able to build them into strengths!
Goal: Start a journal. In this journal, outline the things that make you who you are. Write down your self-perception in as much detail as possible. Take a test online to find out your Meyers-Briggs Personality type, and journal about any insights you might have learned from taking this test.
Every day, write about a strength in yourself you have used recently and how it is positively impacting your life. Also, write about a weakness in yourself that you have pinpointed, and what you are doing to address it and balance it out so that you are taking control over your vices and turning them into strengths! A person with power over their own faults is a true master of their own destiny.
Note: The above content is just a snippet of the ebook.
Finding ebooks to that you can sell with a PLR license online is very rare, most of them are junk outdated or don't even make sense.
Don't wait any longer, grab your reseller PLR license to this high in-demand evergreen PLR Remodel Your Destiny eBook and start using it to build your list or resell with private label rights for big profits!
has been added to your cart!
have been added to your cart!
Package Details:
Download File Size: 112 Megabytes (MB)
eBook Format: Word Doc, Open Office Doc, Text Doc and PDF formats.
PLR eBook Graphics: Includes a Flat and 3D eCover with PSD files.
Total Word Count: 10 000+ Words
PLR License Terms
PLR Reseller License Terms and Conditions:
[YES] Can be sold
[YES] Can be used for personal use
[YES] Can be packaged with other products
[YES] Can modify/change the sales letter
[YES] Can modify/change the main product
[YES] Can modify/change the graphics and ecover
[YES] Can be added into paid membership websites
[YES] Can put your name on the sales letter
[YES] Can be offered as a bonus
[YES] Can be used to build a list
[YES] Can print/publish offline
[YES] Can be given away for free
[YES] Can convey and sell Personal Use Rights
[YES] Can be added to free membership websites
[YES] Can convey and sell Resale Rights
[YES] Can convey and sell Master Resale Rights
[YES] Can convey and sell Private Label Rights
Note:
You may not sell this product or the any of its rights if you ask for a refund. Your license will become null and void.
You must keep this license to verify yourself as an official licensee. You must be able to show the license on demand.
You may not market the product in any immoral, illegal or unethical way (Spam).
You are responsible for your own hosting, download locations, payment processor and customer service to your customers.
Any violation of this license will be subject to revoking this agreement and potential legal action may ensue.
has been added to your cart!
have been added to your cart!
Share this and get 20% off!
Related Products That May Interest You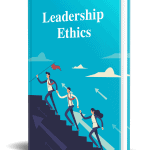 Leadership Ethics PLR eBook Resell PLR - A Leadership Ethics PLR eBook Resell PLR eBook consisting of 11k words where you can sell it with PLR!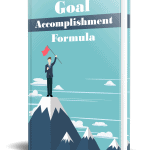 Goal Accomplishment Formula PLR eBook Resell PLR - A Goal Accomplishment Formula PLR eBook Resell PLR PLR eBook Resell PLR PLR eBook consisting of 6k words where you can sell…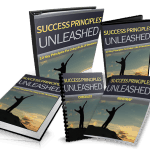 #Success #SuccessPrinciplesUnleashed #SuccessPrinciples #HighLevelSuccess #SuccessStrategies Success Principles Unleashed PLR Ebook Resell PLR Discover 10 Key Principles For Living A Life Of Greatness Now You Can Apply The Same Strategies Peak…
---
TAG : remodel your destiny ebook, remodel your destiny ebook with plr, remodel your destiny plr, remodel your destiny plr ebook, remodel your destiny resell plr, remodel your destiny resell plr ebook
CATEGORY : Confidence PLR Ebooks, Goal Setting PLR, Mindset PLR, Mindset PLR eBooks, Motivation PLR, Motivation PLR eBooks, MRR eBooks, PLR eBooks, Private Label Rights Products, Resell PLR eBooks, Resell PLR Products, Resell Rights Ebooks, Resell Rights Products, Self Discipline PLR, Self Esteem PLR, Self Help Ebooks MRR, Self Help PLR, Self Help PLR eBooks, Self Improvement, Self Improvement PLR, Self Improvement PLR Ebooks