#RealEstate #RealEstateTips #RealEstateRiches #RealEstateInvesting #RealEstateInvestment
Real Estate Tycoon Tips Unrestricted PLR eBook
Discover the Jealously Guarded Insights of Real Estate Tycoons and Hot Dealers!
Back in the days of the wild, Wild West, when easterners traveled across this vast country looking for opportunity in the newly opened territories, they were often referred to as a 'tenderfoot'.
This wasn't a complimentary term but it was a rather apt one. The easterners wore 'city' shoes that weren't designed to withstand the rigors of the western terrain. Their hats didn't have wide brims to protect them from the sun and their clothing wasn't made of tough material like denim.
Introducing…
Real Estate Tycoon Tips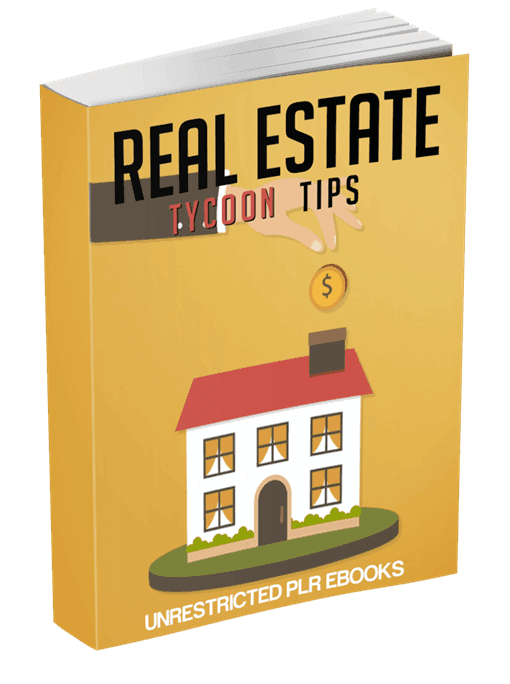 These new westerners didn't know how to take care of themselves and because they didn't know where and what the dangers were they didn't have any idea how to avoid them. If you are just beginning to consider the idea of investing in real estate you are a tenderfoot and you do need some instruction to avoid losing your shirt…and probably your pants, hat and boots, as well.
First you will need to determine what your strategy will be in real estate investing. Do you want to buy a property, fix it up and sell it quickly or do you want to buy a property, hold it and wait for the market to increase? Do you want to deal with renters? All of these questions are ones that you need to answer before you invest in any piece of real estate.
You will need to learn how to investigate the value of properties yourself. It isn't fair to use the time of a real estate agent and have them show you property after property while you try to look for a good real estate investment.
There are several online sites that are helpful in determining the real value of real estate. DO NOT rely on tax values. They are not reliable and they are not accurate either. You can find a real estate agent that you can work with and you can find recommendations for such agents online.
After you have learned how to determine property values yourself and have chosen a real estate agent that you can work with, the next thing that you need is a good broker that you can also work with. Ask your real estate agent for the names of three mortgage brokers.
Then you will need to find out what interest rates and closing costs each one charges. (Check out your local bank or credit union as well). Take copies of your three credit reports and choose a sample property for each broker to run hard numbers on.
Now you are ready to actually make your first investment. You want to choose the lowest price house in the best possible neighborhood to put a contract on.
Let's say the cheapest two-bedroom house in the best neighborhood in Fort Wayne costs $100,000 and the next cheapest, comparable home is listed for $140,000. If you buy the home that is priced at $100,000, you can raise your price to $130,000 the next day and make a dandy little profit.
Now let's talk about closing the deal. First show the seller your pre-qualification letter from your lender. Then get the required inspections for termites and get your appraisal. Once you have all of your 'ducks in a row' so to speak, it takes about 30 days to make the final close.
A note here about any renovations or repairs that you might want to make to the property: Before you close, you might want to think about a Purchase and Renovate loan. A Purchase and Renovate loan wraps the cost of construction up in the loan so you don't have many out-of-pocket expenses. This may require an estimate from a general contractor and plans from an architect as well.
Okay, now let's go back to the first thing that you needed to do and that was to determine your strategy. Now is the time for you to execute that strategy that you have used to invest in this real estate. If you bought it with the strategy of flipping it when the market went up then you just simply wait.
If you bought it with the strategy of renovating and then selling then it is time to start your renovations. On the other hand, if you bought it with the strategy of renting it, it is time to start looking for tenants.
You see, the point of having a strategy for profiting from the purchase of any piece of real estate must be your first decision because everything that comes after that is dependent upon it.
Table of Contents
Tenderfoot Education in Real Estate Investing 101
Why Invest in Urban Real Estate?
The Secret to Real Estate Riches Lies in Location, Location, Location
How to Find Hot Markets for Buying Investment Property
Recommended Resources
Recommended Reading
All-in-One E-Commerce Solutions
Package Details:
Ecovers
Product
Rebrandable
Source Documents
Source PSD Graphics
Content: 13 Pages – 3388 Words
Total File Download Size:
39.7 Megabytes (MB)
Private Label Rights License:
[YES] Can be edited.
[YES] Can put your name as the author.
[YES] Can be broken down into articles.
[YES] Can be used as web or e-zine content.
[YES] Can be added into membership sites.
[YES] Can be sold in any format.
[YES] Can be packaged.
[YES] Can be offered as a bonus.
[YES] Can be given away (in any format).
[YES] Can be sold on auction sites.
[YES] Can offer (Master) Resell Rights.
[YES] Can resell Private Label Rights.
[YES] Can be published offline.
has been added to your cart!
have been added to your cart!
Share this and get 20% off!
Related Products That May Interest You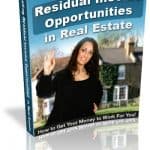 Creating Residual Income Opportunities in Real Estate Unrestricted PLR eBook Discover How to Create Passive Real Estate Income Streams Just Like the Ultra-Rich That Send Money Flooding into Your Bank…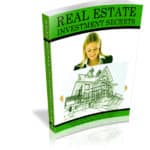 Real Estate Investment Secrets PLR eBook Discover the Jealously Guarded Insights of Real Estate Tycoons and Hot Dealers! Back in the days of the wild, Wild West, when easterners traveled…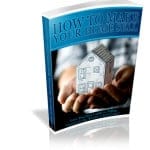 How to Make Your Home Sell Real Estate PLR eBook Your Practical Guide To Selling Homes In The World Of Real Estate! In order to revive the nearly unprofitable real…
---
TAG : PLR, Plr Articles, plr ebook, real estate plr, real estate unrestricted plr ebook, tax plr, tax plr content, unrestricted plr, unrestricted plr ebook
CATEGORY : Ebooks, Master Resell Rights Products, MRR eBooks, PLR eBooks, Private Label Rights Products, Real Estate PLR, Real Estate PLR eBooks, Resell Rights Ebooks, Resell Rights Products, Tax PLR, Unrestricted PLR