#ReadySetRead #ReadBooks #Reading #ReadingBetter #DailyReading #ReadingTips
Ready Set Read eBook and Squeeze Page with Master Resell Rights
Why do we read books is one of those vast questions that need no answer? As well ask, why ought we to be good? or, why do we believe in a God?
The whole universe of wisdom answers. To attempt an answer in a single article would be like turning a spyglass for a moment toward the stars.
We take the great simple things for granted, like the air we breathe. In a country that holds popular education to be the foundation of all its liberties and fortunes, we do not find many people who need to be argued into the belief that the reading of books is good for us; even people who do not read much acknowledge vaguely that they ought to read more.
There are, to be sure, men of rough worldly wisdom, even endowed with spiritual insight, who distrust "book learning" and fall back on the obvious truth that experience of life is the great teacher. Such persons are in a measure justified in their conviction by the number of unwise human beings who have read much but to no purpose.
Introducing The…
Ready Set Read eBook and Squeeze Page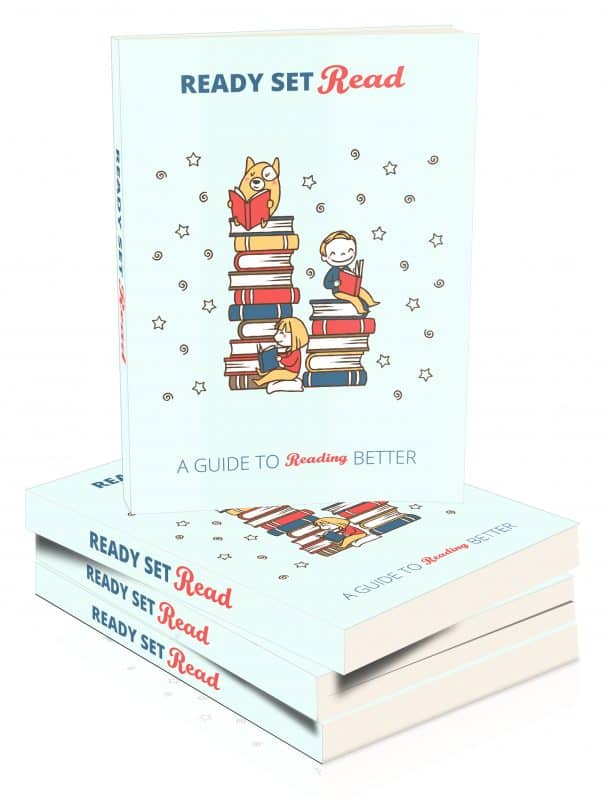 The book full blockhead, ignorantly read, With loads of learned lumber in his head is a living argument against mere reading?
But we can meet such argument by pointing out that the blockhead who cannot learn from books cannot learn much from life, either. That sometimes useful citizen whom it is fashionable to call a Philistine, and who calls himself a "practical man," often has under him a beginner fresh from the schools, who is glib and confident in repeating bookish theories, but is not yet skillful in applying them.
If the practical man is thoughtless, he sniffs at theory and points to his clumsy assistant as proof of the uselessness of what is to be got from books. If he is wise, the practical man realizes how much better off he would be, how much farther his hard work and experience might have carried him, if he had had the advantage of bookish training.
Moreover, the hard-headed skeptic, self-made and self-secure, who will not traffic with the literature that touches his life work, is seldom so confined to his own little shop that he will not, for recreation, take holiday tours into the literature of other men's lives and labors.
Package Details:
Total File Download Size:
5.56 Megabytes (KB)
Master Resell Rights License:
[YES] Can be packaged
[YES] You Can Use This Product Yourself
[YES] Can be sold as it is not less than $7 price tag!
[YES] Can pass on the Resell Rights privilege to your customers
[YES] Can Add This Product to a Membership Site or Bundled Within a Product Package as a Bonus
[YES] Can be used to create audio/webinar/video products
[YES] Can Give Away The Product (NOT The Source Code Files) To Your Subscribers, Members or Customers as a Bonus or Gift
[YES] Can change sales page and/or graphics
[YES] Can be added to paid memberships
[YES] Can sell master resale rights
[NO] Add to a free membership sites
[NO] You can't just pass away the product to anyone
[NO] Contents of the product can be edited, modified or altered
has been added to your cart!
have been added to your cart!
Share this and get 20% off!
---
TAG : ready set read, ready set read ebook, ready set read master resell rights ebook, ready set read mrr, ready set read mrr ebook
CATEGORY : Ebooks, Master Resell Rights Products, MRR eBooks, Resell Rights Ebooks, Resell Rights Products