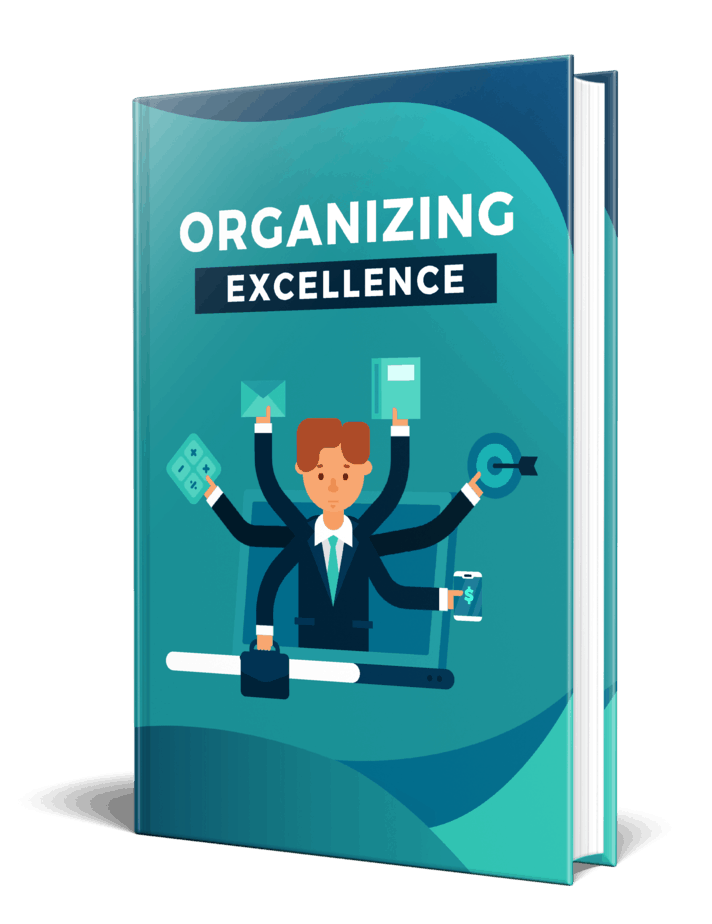 Organizing Excellence PLR eBook Resell PLR
in
Master Resell Rights Products , MRR eBooks , PLR eBooks , Private Label Rights Products , Resell PLR eBooks , Resell PLR Products , Resell Rights Ebooks , Resell Rights Products , Self Discipline PLR , Self Help Ebooks MRR , Self Help PLR , Self Help PLR eBooks , Self Improvement PLR , Self Improvement PLR Ebooks
Choose Your Desired Option(s)
has been added to your cart!
have been added to your cart!
#organization #organizationtips #organizationideas #goodorganization #effectoforganization #betterorganization #advantagesoforganization #badorganization #staymotivated #maintainyourorganization #stayingontrack #makingresolutions
Organizing Excellence PLR eBook Resell PLR
How would you like to own your own PLR info-product where you can sell the product with Private Label Rights and earn top profits? Yes! You Heard Right…
On this page, you'll discover a evergreen and highly in-demand Organizing Excellence PLR eBook where you can grab a reseller license to sell the ebook with PLR rights; this means you'll be helping others to find PLR ebooks they can resell as their own!
And we're not going to charge you a high price for this PLR Organizing Excellence Resell PLR eBook, we want to empower you and your business to sell PLR to your own Organizing Excellence PLR ebooks so that you can earn good profits from selling PLR rights while helping YOUR audience.
But you're not just limited to selling PLR, you can so much more with the PLR content, just read the reseller PLR license at the bottom of this page to see exactly what you can and cannot do with it.
The Reseller PLR license is very flexible, you can even give it away for free! Just not with PLR rights.
Introducing…
Organizing Excellence PLR eBook Resell PLR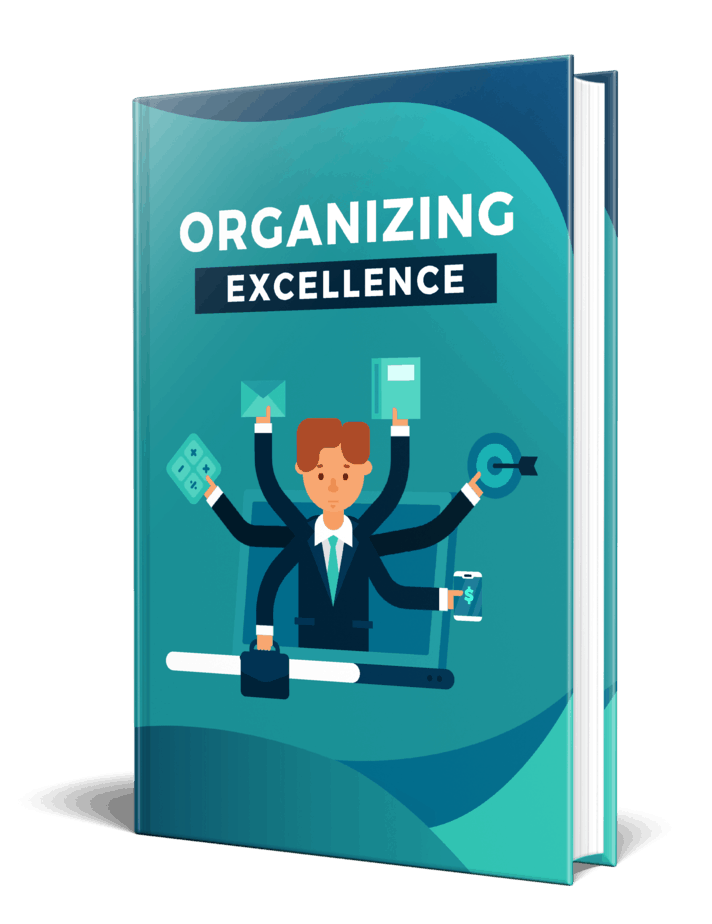 A 5126 Word Organizing Excellence Ebook with Reseller Private Label Rights so you can resell it with a PLR license!
Here's a Screenshot inside the Organizing Excellence PLR book:

Table of Contents for the Organizing Excellence PLR Ebook:
Chapter 1: Organization – An Overview
Chapter 2: Identify the Issue-Field in Your Organization
Chapter 3: Effect of Organization on Your Lives
Chapter 4: How to Make Good Organization?
Chapter 5: What is Making Your Organization a Bad Organization?
Chapter 6: Tools for Better Organization
Chapter 7: The Advantages of Organization
Chapter 8: How to Stay Motivated and Maintain Your Organization?
Chapter 9: Staying On Track
Chapter 10: Making Resolutions for Organization
Here's a Sample of the Organizing Excellence Content inside the eBook:
Chapter 1: Organization – An Overview
Every person comes with a New Year's resolution and one of these is about the ability to make things in order. Every person believes that if he or she will be organized in everything, he or she will become a better person.
Yes, that is correct but getting started with it will let a person face difficulties and challenges as he or she takes the journey towards becoming efficient when it comes to organization.
However, getting what you wanted will never be impossible if you know the basics. The following are the 4 primary organizing principles that could help you in regaining authority over your environment, your everyday schedule and of course, your life.
The Basics: Clearing Out the Mess
People suffer from the so-called "overload" which means too much obligations, excessive stuffs, too much details and many more. Clearing out the mess indicates that you have to get rid of anything which is not important to your life. Keep in mind that untidiness takes up time, energy, space and even your money without giving you any advantage. You will find clutter in various aspects of your life such as in relationships wherein some people are not giving support to your goals and they try to pull you down.
It also comes with finances involving inefficient spending patterns and in the physical space wherein you have some possessions that you don't use. Clutter can also be found in schedule wherein there are interruptions that hold you back and it can also affect your emotions as you experience guilt, jealousy or you have unrealistic expectations. You have to create a plan on how you will clear them out one by one.
Allot a Space for All
Did you know the reason behind the physical clutter? Well, that is you don't look for a place where you can put your stuffs. When you are already finished in using them, you have to keep them back to where they should be. Hence, you should provide a place where they must be stored. Why don't you use neat containers and label them? The use of these materials will be the most ideal way to ensure that all materials you use are organized and kept properly. Likewise, you should keep in mind the following:
You have to store the items in the space that is nearest to where you use them
Make sure that all of them are grouped together
Keep climatic issues in mind
Make all regularly used items more handy
Develop a System
You can manage your everyday activities in 2 ways. First, you can perform them randomly which means you need to decide about the way you should do those tasks. The second option is you do them systematically which means you do not necessarily need to put more effort on thinking how you have to do your tasks. Your effort as well as your time should be focused on finishing the activities and you must able to complete them faster.
Assess and Change Your Systems
System setup is such a brilliant step to take in becoming well organized. If you employ the system that you use for years, you may not be able to meet your needs in the same way you used to. Hence, you have to assess your systems to find out if still they can help you or not. If there are problems, better to change them with the new ones.
Getting better organized could be a daunting task but with the help of these principles, you will never fail in meeting your goal. What you need is to take some simple steps so that all aspects of your life will be in order.
Note: The above content is just a snippet of the ebook.
Finding ebooks to that you can sell with a PLR license online is very rare, most of them are junk outdated or don't even make sense.
Don't wait any longer, grab your reseller PLR license to this high in-demand evergreen PLR Organizing Excellence eBook and start using it to build your list or resell with private label rights for big profits!
Package Details:
Download File Size: 22.5 Megabytes (MB)
eBook Format: Word Doc, Open Office Doc, Text Doc and PDF formats.
PLR eBook Graphics: Includes a Flat and 3D eCover with PSD files.
Total Word Count: 5 100+ Words
PLR License Terms
PLR Reseller License Terms and Conditions:
[YES] Can be sold
[YES] Can be used for personal use
[YES] Can be packaged with other products
[YES] Can modify/change the sales letter
[YES] Can modify/change the main product
[YES] Can modify/change the graphics and ecover
[YES] Can be added into paid membership websites
[YES] Can put your name on the sales letter
[YES] Can be offered as a bonus
[YES] Can be used to build a list
[YES] Can print/publish offline
[YES] Can be given away for free
[YES] Can convey and sell Personal Use Rights
[YES] Can be added to free membership websites
[YES] Can convey and sell Resale Rights
[YES] Can convey and sell Master Resale Rights
[YES] Can convey and sell Private Label Rights
Note:
You may not sell this product or the any of its rights if you ask for a refund. Your license will become null and void.
You must keep this license to verify yourself as an official licensee. You must be able to show the license on demand.
You may not market the product in any immoral, illegal or unethical way (Spam).
You are responsible for your own hosting, download locations, payment processor and customer service to your customers.
Any violation of this license will be subject to revoking this agreement and potential legal action may ensue.
Share this and get 20% off!
Related Products That May Interest You