#Newsletter #NewsletterTemplates #HTMLNewsletter #EmailNewsletters #EmaiMarketing
Newsletter Done For You Marketing Templates
Newsletters Done For You Marketing Templates – Insider's Guide to Newsletters
Email marketing has been and will continue to be one of the most important pieces of a successful business. Email gives you the opportunity to gain the trust of your followers, to showcase your expertise and to build long-term relationships with readers.
While the concept of email marketing is the same as it's always been, how you approach it changes as new technologies come into play and we learn more about what readers really want from those they choose to follow.
Take, for instance, newsletters. You may be thinking a company newsletter is old school and no longer effective. But that's far from the truth. In fact, newsletter recipients often feel a closer connection with a business when they receive regular newsletters keeping them in the loop.
Newsletters are a great way to stay in touch with readers and they can increase revenue for your business. They can be sent weekly, monthly or spaced further out, depending on your business needs. Just make sure they are sent on a regular basis so your readers know when to expect them.
Before you can put together a newsletter, you need to know the goal for it. For example, you may want to use it to drive more traffic to a webpage. To help you make more money by sharing information with your affiliates, JV partners and so forth who will be promoting you. Your newsletter might be used internally in your business to keep all staff members updated on changes and upcoming events. It might be used to educate customers or subscribers.
Just remember, it's best to keep a single focus for each newsletter. So, if you have affiliates, create a regularly scheduled newsletter strictly for them. Then create a second newsletter solely for your customers and so forth.
Once you have a goal, you can choose what pieces you need to include in your newsletter in order to reach this goal such as:
1. Promotions: Things that call people to take action with your business such as to opt-in, register for an event, schedule a consultation, buy, send you direct message, engage with you on social media, etc.
2. Inspiration: Helps to create a positive relationship with your audience. It might include things like quotes, success stories and encouraging messages specific to your niche.
3. Education: Offers the opportunity for you to build your authority and instills trust in your customers. This might include tips, explainer images or videos, links to your site or other things you've created. It could include industry news, resources, reviews and more.
4. Community: Offers social proof and creates confidence in your potential customers. Things like customer testimonials, customer success stories, case studies, stories from your own business & team are all great for building a feeling of community.
5. Entertainment: Gives your business some personality and builds likeability by making you more relatable and approachable. Things like memes, short funny stories, videos and so forth can bring a smile to reader faces and help them feel just a bit more understood.
6. Announcements: Information regarding upcoming events or product launches or updates. Job openings you might have. A digest of popular pieces from recent posts on your blog, social media accounts, etc.
has been added to your cart!
have been added to your cart!
Introducing The…
Newsletter Done For You Marketing Templates

Let's Talk About the Templates and Tools Included in this Month's Package:
Our goal every month is to make things simpler for you…to make it easier for you to reach more people in your business and create more sales. With that in mind, let's look at this month's templates.
Newsletter Templates
In the included templates, we've given you 3 Word Newsletter templates that can be used for print, 3 HTML Newsletter templates that can be used for email and 2 HTML Newsletters with text only that can also be used for email.
As always, you are encouraged to edit everything to make it custom for you and/or your clients.
3 Word/PDF Newsletter Templates
Use these professionally designed Word newsletter templates to stay in touch with your audience. Easily convert them to PDF for distribution via print or email(see instructions further below).Each include varying graphic elements and designs that you can customize.
3 HTML Newsletter Templates
Use these professionally designed HTML newsletter templates to send your email newsletters. The designs coordinate with the Word versions.
2 HTML Newsletter Templates – Plain Text
Use these one-column HTML newsletter templates for a simpler, cleaner look.
Grab these awesome done-for-you Newsletters Templates while the price is still low and learn to properly brand and Utilize Ads more effectively.
You'll also get an insider guide to explain everything to you and give you the extra edge.
This information along with this month's tools will help you grow your business using Newsletters
Grab your Newsletters templates pack today!
has been added to your cart!
have been added to your cart!
Package Details
HTML Newsletters
HTML Text Newsletters
Word Newsletters
Insiders Guide
License Details:
[YES] Can be used for Personal Use
[NO] Can convey and sell Giveaway Rights
[NO] Can convey and sell Resale Rights
[NO] Can convey and sell Master Resale Rights
[NO] Can convey and sell Private Label Rights to the original document
has been added to your cart!
have been added to your cart!
Share this and get 20% off!
Related Products That May Interest You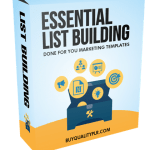 #EssentialListBuilding #ListBuilding #ListBuildingTips #BuildYourkList #CreatingLeadMagnet Essential List Building Done For You Marketing Templates Essential List Building Done For You Marketing Templates - Essential List Building Insider's Guide Building a prospective…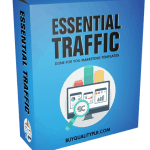 #EssentialTraffic #Blogging #EmailMarketing #LinkedIn #FacebookAds #Twitter Essential Traffic Done For You Marketing Templates Essential Traffic Done For You Marketing Templates - Traffic is essential to the health of your online…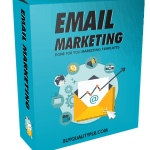 #EmailMarketing #WebinarAnnouncement #SocialMediaInvitation #SurveyInvitation #ProductAndPromotion Email Marketing Done For You Marketing Templates Email Marketing Done For You Marketing Templates - Attention-Getting and Engaging Email Marketing Templates for Your Opt-in…
---
TAG : newsletter, newsletter content, newsletter done for you marketing templates, newsletter personal use rights, newsletter puo, newsletter templates
CATEGORY : Done For You Marketing Templates, Personal Use Only Products