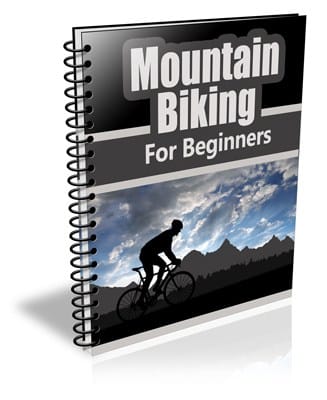 Choose Your Desired Option(s)
has been added to your cart!
have been added to your cart!
Mountain Biking PLR Newsletter eCourse
Quickly Tap Into the Lucrative Mountain Biking Niche Without Spending a Fortune or Hours of Your Own Valuable Time Creating the Content Yourself!
If you can answer yes to the following questions you'll want to get your hands on the Mountain Biking for Beginners Newsletter Package!
Have you been looking for a great way to break into the lucrative Mountain Biking niche without spending hours doing all of the grueling, tedious research and writing yourself?
Do you like providing quality, informative content to your readers on a regular basis?
Have you been looking for a way to quickly increase awareness, traffic and profits for your business?
This is a complete ecourse consisting of 12 mountain biking emails messages with private label rights to help train your customers on how become a skilled mountain biker.
has been added to your cart!
have been added to your cart!
Introducing The…
Mountain Biking PLR Newsletter eCourse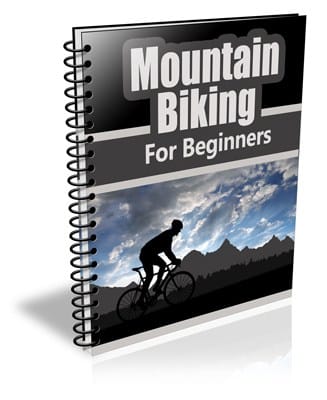 The Mountain Biking for Beginners Newsletter Package Has Everything You Need!
This incredible package comes with everything you need to get started right away, including; a ready to go squeeze page, thank you page, a complete graphics package and 4 specifically chosen affiliate products along with 16 prewritten sponsor ads that you can quickly paste into any or all of your issues to help create an extra revenue stream almost instantly. Making it super easy to setup and monetize fast!
You can use the contents of this ready to go newsletter package to quickly tap into the profitable Mountain Biking niche without doing all of the grueling, tedious, time-consuming research and writing yourself. All you have to do is customize the messages, copy, paste and send!
"You can literally have everything set up and ready to go in less than an hour!"
This package can literally save you hours of research, writing and more. Not to mention hundreds of dollars hiring expensive outsourcer's, so you don't have to do everything yourself!
It can be used to increase traffic, establish brand and build a new list of subscribers who are interested in what you have to offer or as an easy way to provide new information to your existing list without any extra effort on your part.
The "Mountain Biking for Beginners" newsletter was specifically designed with solid, basic niche related information that can be easily edited to suite your needs and even converted into micro-niche topics making it simple to target specific markets.
This Newsletter Comes With Private Label Rights
Once you get your hands on this newsletter package you will be able to quickly set it up and use it to build your list, inform your subscribers and as a lead generating tool to get more traffic to your website, products and affiliate offers.
The entire newsletter is completely customizable. With a few clicks of your mouse, you will be able to add in your own contact information to every issue in the series. You will also have the freedom to include your own product and service recommendations along with links to your favorite affiliate programs as well as to the pre-chosen affiliate products included with this product.
Don't forget I'm even including a ready to go to squeeze page, confirmation page and custom designed graphics package, so that you can get set up quickly and easily!
The best part is with the private label rights to this newsletter you will be the author, providing your subscriber with quality information that they will look forward to receiving and reading every month!
Exactly What's Included in the…. "Mountain Biking for Beginners" Newsletter Package?
With this series, you will receive 12 preformatted email issues that have quick and easy to understand information that you can use to break into the Mountain Biking niche immediately. It contains everything you need to start using it right away!
Including:
12 customizable issues in text and word format that be easily edited to suit your needs and promote your products and affiliate programs.
1 ready to go squeeze page that you can simply add your subscription from to, upload to your domain and start collecting subscribers.
1 ready to go thank you page that you can send your subscribers to immediately after they join your list asking them to confirm their subscription so that they will be sure to receive their newsletter issues right away.
A complete, custom designed graphic package including website and cover graphics to make your newsletter look appealing to prospective subscribers!
has been added to your cart!
have been added to your cart!
Sample Mountain Biking PLR Newsletter Message:
Hello "autoresponder code here",
Welcome to your first issue of Mountain Biking for Beginners. In each issue of this newsletter, you will get access to valuable information and tips that will help you unleash your inner biker and (safely) get the most out of every ride you take.
Mountain biking is a great way to explore the outdoors, stay in shape, or just have fun. Racing down the side of a mountain is exhilarating; however, it can also be quite dangerous if you don't know what you're doing. Therefore, in today's issue we are going to go over some of the basics every mountain biker should know that way you can hit the trails with confidence.
Since the 1970s, when Mountain Biking first became popular many aspects of the sport have changed and advanced as people discover new styles of riding their Mountain Bikes. Now, there are literally hundreds of different brands of gear on the market. You can go to almost any sports store and find all kinds of equipment that caters to the needs of enthusiasts. This evolution has made it possible for mountain bikers everywhere to discover and to enjoy the sport.
Mountain biking is often categorized into three different styles downhill, free riding, and cross-country.  Even though the different styles are similar in some ways, they require different skills and equipment.  The style that you pick will determine the type of bike you get.
When it comes to buying a mountain bike the one you choose is more of a personal preference, and
the biggest determining factor is the type of riding you will be doing. As I'm sure you're aware bikes come in all styles, shapes, and prices, which can make selecting one a bit of a challenge.
A good place to start is the internet. Do your research, some price comparisons and before you buy a bike, always ask to try it first. A great mountain biker will become one with his or her own bike. When shopping, make sure you check for comfort, fit and how it's geared. Also, consider the locations where you plan to ride. If it's local that will help narrow down you choices, but if you plan to travel to different places then it may take you a while to find just the right one.
Now let's go over a few of the different styles that you can explore:
– Cross country
This type of mountain biking involves riding your bike up and down hills.  Although it's the least
extreme form of mountain biking, most cross country riders are very fit and go on long rides.
–  Cyclo cross
This is a cross between road and mountain biking. These riders have to go over obstacles, cross through
rivers, and race on and off the course.
–  Dirt jumping
Dirt jumping involves jumping the bike over large man made dirt jumps then doing tricks while they
are in the air.  These jumps are normally close together so riders can go over six or more jumps
in one run, gaining a flow to give them more speed for bigger jumps.
–  Downhill
Downhill mountain biking involves racing downhill as fast as possible.  This type of riding is very
intense and extreme, offering riders the chance for ultimate thrills and excitement.
–  Free-ride
Free riding involves finding the perfect line down the mountain using all of the terrain to express
yourself.  These competitions are very popular, because riders can showcase themselves and their talents.
–  Single speed
No to be confused with fixed gears, this is a form of cross country biking that's done using a bike
with only one gear and fewer components.  The idea with single speed is simplicity.  The straight
chain line will provide efficient pedaling, and the lack of components mean less mechanical
problems and a lighter bike.
– Street and urban
While this type of riding doesn't take place in the mountains it does require the same skills and endurance.  It involves riding in urban areas, ledges, and other types of manmade obstacles.
Riders of street and urban biking will do tricks as well, such as stalls and grinds.
–  Trail riding
Trials are considered an aspect of mountain biking, although the bikes used look nothing like mountain
bikes.  They use 20 or 26-inch wheels and sport small, low frames.  Trail riders will hop and jump their bikes over obstacles, which requires an extreme amount of balance and concentration.
Like all other sports, it takes time and practice to master the basic skills.  Endurance and stamina is necessary when it comes to mountain biking, so if you have been sedentary for a while don't just jump on your bike and try to conquer the toughest trail in town. It's a good idea to build up your endurance by doing some laps around your neighborhood or putting in some time on a stationary bike.
Make sure you look for your next issue soon. We will be talking about what to look for when you're buying a mountain bike.
Thank you again for joining,
"your name here"
"your email address"
"your URL here"
Package Details:
12 Mountain Biking Email Messages (Word Doc & Text Format)
Clickbank Affiliate Recommendations (Word Doc & Text Format)
Bonus Content Containing Extra Paragraphs, Extra Titles & Opening and Closing Paragraphs (Word Doc & Text Format)
HTML Squeeze Page
HTML Thank You Page
Web Ready eCover Graphics
Editable PSD Graphics Files
Download File Size – 16.6 MB
License Details:
What You CAN Do:
[YES] Customized issues can be given away
[YES] Squeeze pages can be customized
[YES] Can be Re-titled, Re-written or Re-edited.
[YES] You can add your name as the Author.
[YES] Your links can be added to the messages
[YES] They can be used as Web Site/Blog Content.
[YES] They can be broken down into Articles.
[YES] They can be added to Autoresponder Courses.
[YES] Customized content can be compiled into an e-book
[YES] Subscriptions can be be offered as a bonus
What You CANNOT Do:
[NO] You can claim copyright to any of this content unless substantial changes are made that legally separate the original content with your own reedited/rewritten content, articles or products. (basically "substantial changes" means that your reedited/rewritten versions bear NO resemblance to the original content).
[NO] Can sell the PLR Newsletter sets
[NO] Can be offered through auction sites
[NO] Can sell Resale Rights
[NO] Can sell Master Resale Rights
[NO] Can sell Private Label Rights
Why Purchase This Mountain Biking PLR Newsletter eCourse From BuyQualityPLR.com?
Our Prices are among the cheapest out there and very affordable
We use the 2checkout secure payment gateway and accept PayPal and all major credit cards.
Our products are instantly available for download after purchase and are nicely packaged in ZIP files, so you'll need a zip program like Winzip, 7Zip or any other program that supports unzipping files.
We Provide priority email support to our customers via email.
How to Purchase This Mountain Biking PLR Newsletter eCourse
Simply add it to cart, and checkout using with our secure 2Checkout Payment Gateway which supports PayPal and all major Credit Cards.
We will only be selling 50 copies of this mountain biking niche newsletter ecourse, so don't waste any time and grab your PLR license while it's still available for sale.
Remember: All downloads are available instantly after purchase. Your purchase receipt will be sent to your email address you use to sign-up and will contain your download links.
To download the files… Just right click on the links above and select "Save As". Then unpack the zip files using WinZip or 7Zip.
Share this and get 20% off!