#MembershipSite #MembershipSiteTips #MembershipsTemplates #MembershipMarketing #MemberRetention #MembesrArea
Membership Site Done For You Marketing Templates
Making Money with Memberships Done For You Marketing Templates – Starting a membership site can be lucrative and fun. You get to nurture and support a community while enjoying profits for months or even years to come.
Here's what you can expect with these Making Money with Memberships templates
If you've used other business models in the past, then you probably know that many models often create a feast or famine cycle. One month your profits may be high and you're enjoying the good life. However, the very next month, you're back to struggling just to pay the bills and keep the lights on.
With a membership site, you can accurately guess what your monthly income will look like. This prevents the feast and famine cycle and the intense financial stress that can accompany it.
Not only do you have a monthly income, you also have a database of customers that are hungry for more of your products or services. That means, you can launch a new offering and share it with a dedicated fan base of people who already know, like, and trust you. This allows you to make even more money from each new product launch.
Introducing The…
Membership Site Done For You Marketing Templates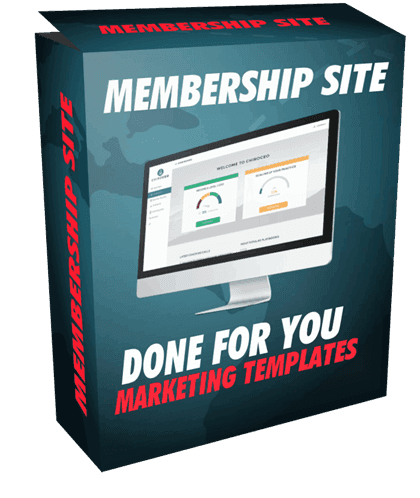 What Will Your Membership Site Look Like?
When it comes to creating a membership site, it's smart to look around and think about what you'd like to make for your community. You could offer several memberships types.
You could create a membership around digital content like workbooks or planners. Each month, your subscribers get a new workbook or planner from you. This can be a great membership idea if you've identified content your community needs each month.
For example, if you want to build a membership site for busy moms who long to cook nutritious meals, then each month you could create a digital meal plan. Include a grocery list to simplify shopping and you'll have a recurring source of income.
You may also want to offer your membership in the form of course. Each month, you could release a new module filled with information for them. This could be ideal if your members need your knowledge or expertise.
For example, you want to help a community of pet parents train their new puppies. In this case, your members can buy your course and each month, they'll get new ideas and tips for training.
Ideally, you'd want it set so that new members get module #1, no matter when they sign up. This would allow them to progress through your membership as time passes and their puppy grows.
Another form of a membership site is the community membership. Community memberships are about members meeting and interacting with each other. The members often have something in common such as a shared belief, similar occupations, or another uniting factor.
A community membership is one of the trickiest to maintain. You want to encourage your members both new and old to interact with each other. Without engagement from each other, your membership will dwindle. For that reason, you may only want to start a membership like this if you're a strong leader who's willing to keep your members participating regularly.
Best Practices for Membership Owners
When it comes to starting a membership, it's easy to let your enthusiasm take over. But before you launch, you'll want to consider implementing these best practices to make sure your membership runs smoothly….
Listen to your members. If you begin getting feedback that your members need or want something different, don't be afraid to change things up. Part of being a good leader is knowing when to adjust your sails.
Don't get caught up with the tech. Yes, it's important that your website functions correctly. However, you don't have to launch with all of the bells and whistles enabled. It's perfectly fine to start with a bare bones version of your membership. Later when you've experienced some success and have a base of core users, you can go through and add those fancy extras.
Stay ahead of schedule. When you launch a membership, you'll spend a lot of time promoting and marketing it. That's why it can be helpful to have your content ready to go in advance.
Even if you choose a community model for your site, you should still have your discussion topics and ideas organized. Ideally, you want content ready 3-6 months in advance. This ensures your members get a steady supply of content while you're adjusting to the responsibilities of running a membership.
How to Find Your First Members
Many membership creators launch their initial offer with a low price point. This allows your first members to try out your membership for a small investment. A low introductory price can be what prompts your visitors to take action and sign up for your site.
Keep in mind that you need to do some research if you choose to lead with a low price point. What's considered "cheap" can vary greatly depending on the community you're serving.
You should also consider starting an affiliate program as quickly as possible. This gives others an incentive to talk about your membership site.
If you're already using membership software, check with the company behind it to see if they have a way you can add affiliates to your system. You may have to pay an additional fee for this upgrade or module but it's well worth the investment.
Once you have an affiliate program in place, start reaching out to your community. Look for other leaders who can promote you on their podcast or blogs.
Start with the leaders you've already developed a deep friendship. They'll be the ones most eager to support you and your new membership. Remember to encourage your friends to use their affiliate links so they can get some "thank you" cash.
Keep Your Members for the Long Haul
Memberships can be a good source of recurring income but they aren't without their pitfalls. The biggest problem you'll face as a membership site owner is member retention.
It's not uncommon for members to sign up and stay committed for 3-4 months. After this period, they tend to unsubscribe. If you get enough members unsubscribing, it can create a cash flow problem for your membership site.
The trick to retaining your members is to keep them engaged with you and the community your site offers. You can do this by hosting short challenges. For example, if your members get clean eating recipes from you every month then one of your challenges could be twenty-one days of drinking eight glasses of water a day.
Ask members to come back every day and report on their success or failure. You could also do a daily post, giving them ideas on how to get their water in for that day.
You can also keep members engaged by giving them bonus items that they'd find valuable. For example, during the holidays you could create a bonus recipe guide that teaches your clean eating subscribers how to make all of their favorite sugary treats in a healthy way. They'll love the extra gift and it'll make them more likely to stay committed to your membership.
You don't have to be a guru or an industry name to launch your own successful membership site. With this information along with this month's tools you can do it right now and start enjoying the rewards of recurring income.
Let's Talk About the Templates and Tools Included in this Month's Package:
Our goal every month is to make things simpler for you…to make it easier for you to start your own membership site where you can start earning recurring income. With that in mind, let's look at this month's tools.
Membership Site Planning Templates
Membership Site Planning Checklist
Use this checklist to help you determine what type of membership/subscription site you should start.
Members Area Content Planner
Use this worksheet to plan out your regular content for your membership site.
Annual Content Planner
This planner will help you create monthly themes for your membership site to stay on track and keep your community engaged.
Membership Site Sales Process Checklist
This checklist will help to make sure you have everything in place and ready to launch your membership site.
Membership Site Sales Page
Use this template to create your high-converting sales page for your membership site.
Member Retention Checklist
Use this checklist to help keep your current members happy and continuously give them what they want and need.
Ongoing Membership Marketing Checklist
Use this checklist to help with your ongoing marketing efforts so that you always have a stream of new members coming in.
Membership Site Platform Comparison Chart
Use this comparison chart to help you decide which platform will be the best for your membership site.
Membership Site Promo Email Series
Use this email series to promote your membership to your list.
Membership Site Card Graphics
Use these graphics to jazz up your sales page, members area and for your social media marketing.
all of these templates and tools included in the Membership Site Templates will give you what you need to get started making recurring monthly income with your own membership site.
As you can see these tools can help you, no matter what your affiliate marketing skill level. Use them to create better content for your readers and make more compelling offers…putting more commissions back in your pocket.
Start your affiliate marketing ventures with the right templates by grabbing this affiliate marketing templates and checklists pack today.
Promoting your Kindle ebook doesn't have to be complicated. Create a promotion strategy and plan that feels reasonable for you and supports you to achieve your sales goals and these templates were designed to make things simpler for you…to make quicker work of getting better RESULTS from your marketing.
The price will be going up soon, so grab it while it's still low and in a launch discount! Simply click the Buy Now button below…
has been added to your cart!
have been added to your cart!
Package Details:
Membership Sales Planning Checklist
Membership Sales Process Checklist
Membership Site Annual Content Planner
Membership Site Email Follow-up Templates
Membership Site Graphics Membership Cards
Membership Site Insiders Guide
Membership Site Member Retention Checklist
Membership Site Members Area Content Planner
Membership Site Platforms Comparison
Ongoing Marketing Checklist
Sales Page Template
License Details:
[YES] Can be used for Personal Use
[NO] Can convey and sell Giveaway Rights
[NO] Can convey and sell Resale Rights
[NO] Can convey and sell Master Resale Rights
[NO] Can convey and sell Private Label Rights to the original document
has been added to your cart!
have been added to your cart!
Share this and get 20% off!
Related Products That May Interest You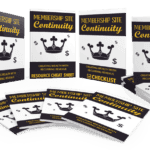 #MembershipSite #MembershipSiteContinuity #MembershipSitePlatforms #IncomeMembershipModel #MembershipProducts Membership Site Continuity Sales Funnel with Resell Rights Discover How To Build A Profitable Recurring Membership Site From Scratch... Starting Today! Find Out How Easy…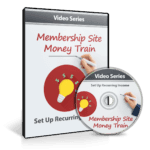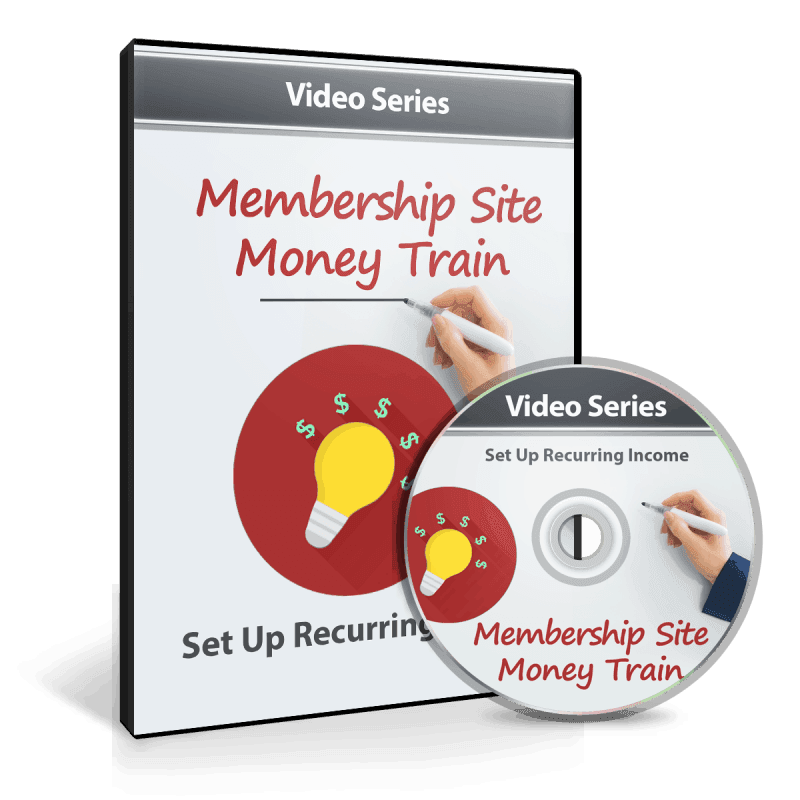 #recurringincome #passiveincome #membershipsites #leadmagnet #masteresellrights #revenuestreams Membership Site Money Train Master Resell Rights Lead Magnet and Videos Package Blueprint Reveals Winning Tactics To Set Up A Successful Membership Site! Paid…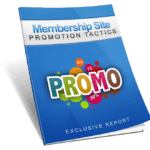 Membership Site Promo Tactics MRR Lead Magnet Package How To Promote Your Membership Site To Generate Massive Traffic And Wealth! Having a membership site full of members can be a…
---
TAG : goal setting content templates, Membership Site, membership site content, membership site content done for you marketing templates, membership site content puo, membership site content templates personal use rights
CATEGORY : Coaching, Done For You Marketing Templates, Membership Sites, Membership Sites PLR, Personal Use Only Products