#Internetprofitsystem #ebook #trafficgeneration #sixfigureprofit #marketing #internetmarketing #passiveincome
Internet Profit System PLR eBook
Every entrepreneur has the power to make an absolute killing on the Internet.
Yes, this includes you.
Whether you're an existing marketer in search of serious passive income, a part-time dabbler who just can't get consistent sales with your existing funnel or maybe a newbie with no experience and a lot of desire, you have the power to pull six-figureprofit off the Internet as consistent and routine as clockwork.
In fact, there is only one thing that separates the wannabes from the wealthy, the tinkerers from the Trumps: successful Internet marketers have learned how to effectively and consistently DRIVE TRAFFIC in an ever-changing Internet world.
has been added to your cart!
have been added to your cart!
Introducing…
Internet Profit System PLR eBook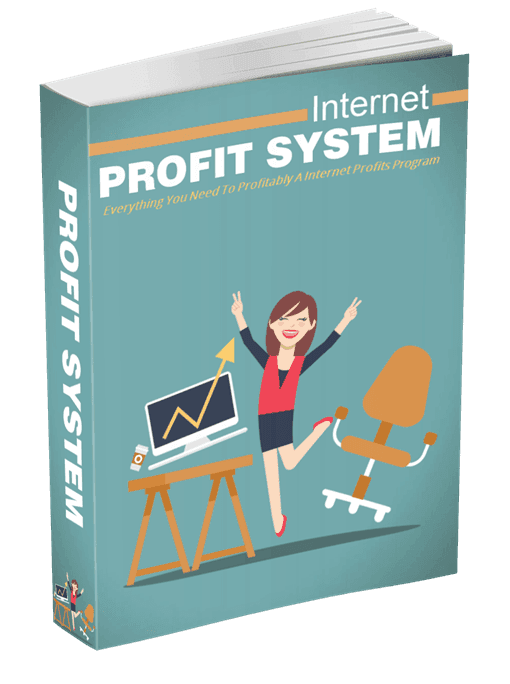 The World Has Changed
And it will never be the same. Ever.
Following World War II, Americans were flush with cash from the post-war boom. The American 'Dream' was born; derived from a Fannie Mae government marketing campaign aimed at the well-employed middle class. It spawned the mortgage industry. Why live within your means when you could borrow for the dream house in the suburbs?
And then it happened. A concept that built the great American nation, 'work to save', turned into 'borrow to spend'. Eventually the 15 trillion-dollar mortgage banking industry stream rolled the entire nation, promising a quick and easy solution to 'keeping up with the Joneses'.
This evolution was accompanied by the largest systematic banking intervention in history through the Federal Reserve. The longer it lasted, the more pronounced the boom-and-bust cycles became. Cheap money flooded the housing and financial markets.
A rising tide lifts all the boats, so consumer spending increased commensurately thanks again to the banking industry, now flush with mortgage interest profits. Credit card debt went parabolic, ballooning from a mere $700 billion in 2005 to $2.5 trillion by 2007.
But this time the credit cards were maxed out. The kicker was that in succeeding years the job and housing markets remained flat. Uh-oh.
So what was left?
Increasing national debt.
The government-sponsored bail out of the banks whereby newly printed cash was used to pay interest on bank assets, keeping the entire industry afloat. Trillions of dollars were added to the national debt. The result?
The recession never ended for most Americans. Let's take a look at the numbers:
25% of American households say they are 'just getting by' financially
13% are 'finding it difficult' to get by
34% feel worse off than they did five (5) years ago
Only 30% report they are better off financially than five (5) years ago
And even a closer look…
The cost of higher education is making many Americans reconsider the traditional 4-year education. Soaring tuition is out-pacing inflation yearly.
The American obsession with automobiles has raced to record levels. In the last year, the average length of an auto loan is now 66 months, the highest level ever. More disconcerting is that 25% of all new vehicle loans originated now extend 73 months to (I hope you're sitting down) 84 months. Seven years! The price of an average auto sale is now $27,612 with a record high payment of $474.
Contrary to what you might think, none of what you just read about the changing world is bad news. It's simply the new reality. It's time to carve your OWN path. It's time to build a rock-solid business that will generate passive income AND furnish personal freedom.
And your best bet for accomplishing this goal is to join a team with a proven track record of success. More on this in just a minute.
But first…you are going to have to make a choice.
has been added to your cart!
have been added to your cart!
Package Details:

Download File Size – 2.2(MB)
License Details:
[Yes] Products may be sold separately
[Yes] Products may be bundled
[Yes] Products can be a bonus for another product
[Yes] Can be added to paid membership sites
[Yes] Can add bonuses to the Product(s) for sale
[Yes] Can be sold as a physical product
[Yes] Can be sold as a digital product
[Yes] You may put your own name on the sales letter
[Yes] You may rename the Products
[Yes] You may edit the sales material
[Yes] You may edit the content of the product
[Yes] You may use the source code to create new products
[Yes] Can be added to free membership sites
[Yes] Can be given away for free
[Yes] Can sell Resale Rights
[Yes] Can sell Master Resale Rights
[Yes] Can sell Private Label Rights
has been added to your cart!
have been added to your cart!
Share this and get 20% off!
Related Products That May Interest You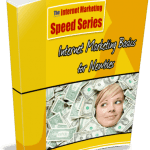 Internet Marketing Basics for Newbies Unrestricted PLR eBook The Internet Marketing Speed Guide Series -  Internet Marketing for Newbies Marketing has always been an exciting profession. There is the challenge…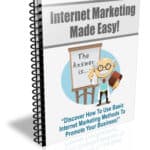 Internet Marketing Made Easy PLR Newsletter eCourse Quickly Tap Into the Lucrative Internet Marketing Niche Without Spending a Fortune or Hours of Your Own Valuable Time Creating the Content Yourself!…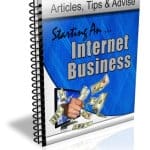 Internet Marketing Business PLR Newsletter eCourse Teach Your Subscribers The Basic Techniques That Will Help Them To Start Their Own Successful Internet Marketing Business! The Starting An Internet Business Newsletter…
---
TAG : ebook, internet profit system, internet profit system ebook, internet profit system plr, internet profit system plr ebook, internet profit system private label rights, PLR, private label rights
CATEGORY : Business, Business PLR, Ebooks, Entrepreneur PLR, Internet Marketing, Internet Marketing PLR, Make Money Online, Make Money PLR, Marketing Graphics, Marketing PLR, Online Business PLR, PLR eBooks, Private Label Rights Products, Traffic Generation, Work At Home PLR