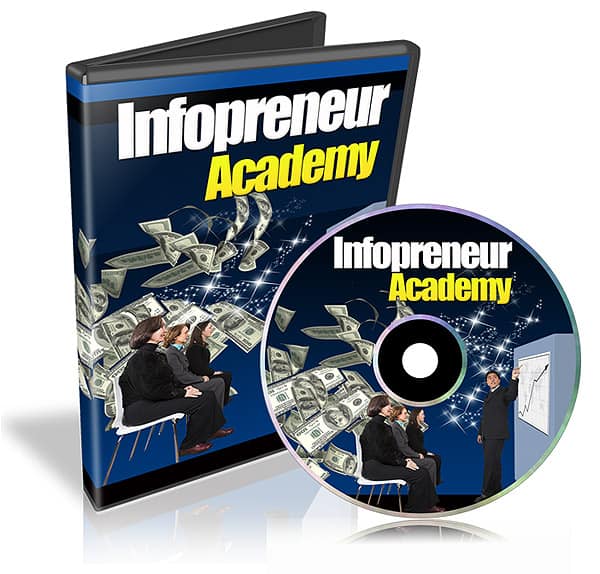 Choose Your Desired Option(s)
has been added to your cart!
have been added to your cart!
Infopreneur Academy Video Series with Private Label Rights
You Get to Learn Directly From a Successful Product Creator who is behind 7 figure product launches. This Step by Step 7 Part Private Label Rights Video Course Will Show You How You Can Create Products and Decrease Refund Rates and Support Issues.
Who is this PLR Video Course Perfect For?
Internet Marketing Coaches
Book Marketers
Affiliate Marketers
Digital Product Resellers
Email Marketers
Membership Site Owners
Marketers looking for Editable Video Guides and Tutorials with Private Label Rights
Newbie marketers looking to learn from it
Online businesses looking to grow
Serious Marketers
And many other ways!
The fact is that people love learning from videos and video training in highly in-demand because people prefer learning from videos.
Introducing The Affiliate Bonus Booster PLR Video Course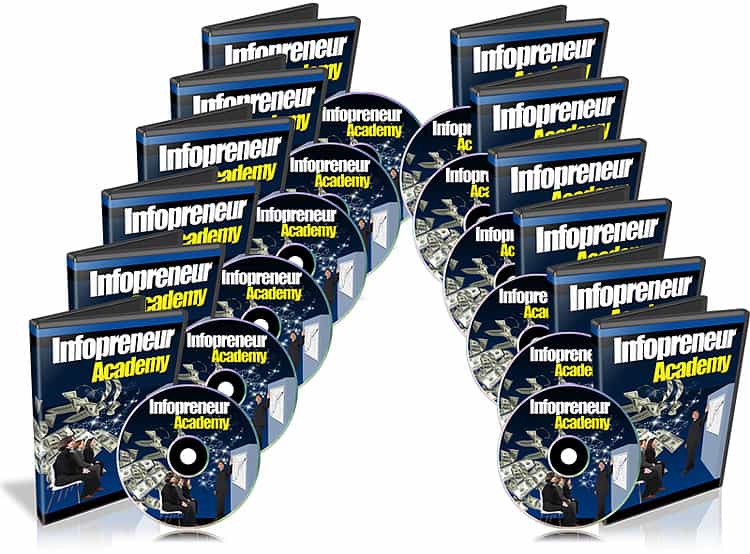 Video #1: Introduction to Infopreneur Academy
In this video we will discuss what you need before creating your own Informational product.  Now I won't be showing you how to create all sorts of products, but instead this video series uses a specific plan that works to make your product successful.  We will focus primarily on information in the form of videos and reports.  This system is so easy to implement, you can create a good quality product within 5 days or less.
However in order to succeed, you do need to watch the videos and complete them.  Too many people fail because they either read or watch training material and don't attempt to take action.  If you are ready, then read on.  You'll be given a quick overview of the video series in this section, the tools you will need to get started, and how it works.
Video #2: What Increases and Decreases Conversions
You will learn one process of thinking that will forever change the way you create quality products.  This process is the difference between a successful and failing product.  You will also learn what mistakes you can possibly make and avoid them.  You see, if the product is created incorrectly, it can increase refunds and increase support, thereby making your customers unhappy and you as well.
Video #3: Planning For a Good Product
After you understand the makings of a good product, it's time to plan for your own product.  Where do you start?  What kinds of products can you create?  Should you create them in the form of a Video, Ebook, or Report?  Which is better?  What increases and possibly decreases the perceived value of your product?  All these questions will be answered in this video.
Video #4: Super Fast Salesletters
I know the question you have, is "Why in the world are we creating the salesletter before creating the product?  Seems a bit reversed right?"  Having creating over 75 products, I can tell you that creating the salesletter before you create the product, will in fact yield a better quality product.  Why?  This is because by creating the salesletter, you will understand your audience better, their problems, solutions, and possible loopholes you would have missed out on.
In this video you will learn how to create super fast salesletters in less than 3 hours.  Most salesletters can often take half a day to a day to finish, but I'll teach you my most guarded secrets to creating a quality salesletter in less than 3 hours.
Video #5: Creating Your Product
Once you have finished the salesletter in video 4, it's time to create your product!  Where should you begin?  We'll there are different avenues you can take when you create your product.  Developing your product is very easy once you have done the proper research and planning.  In fact I spend about 80-90% doing the planning and research.
When I record, edit, make the product look pretty; that takes about 10-15% of the time.  So fortunately for you, you get to see why this process will enable you to create fast, yet quality products.
Video #6: Create a Training Area
As you will see in the process I show you, creating a training area will actually help you decrease the amount of possible refunds you receive.  What about forums?  I will tell you why I actually don't recommend forums, and what avenues you can take to make things better and easier for your customers.
In fact I have found that forums just create unhappy customers and eventually an unhappy you.  Should you create a video training center or can you just use reports and PDF files?  These questions will be answered in this video.
Video #7: Packaging Your Product for Release
By now, you have created your product and you're ready to go!  But wait, you will need to know how to package your products before you release it.  This includes how to create your download page, so that your customers can get the products instantly.  You will learn how I package my products and create the download page; ALL in less than 15 minutes!
So…with that said, grab this video series today, and learn how to create your Informational product…the right way today!
has been added to your cart!
have been added to your cart!
Here's The Sales Video You'll Be Getting With This PLR Video Course:
Here's a Sample Video So That You Know What To Expect From These PLR Videos:
Here's a Link Where You Can Preview the Actual Sales-letter and Sales-page:
Click Here To View The Sales Page
This Private Label Rights Video Course comes with an entire business in a box reseller package that you can use, rebrand and resell at your wish.
has been added to your cart!
have been added to your cart!
Download Package Details:
10 640X360 MP4 Flash Videos
10 1280X720 MP4 Videos
10 MP3 Voice-overs
10 PowerPoint Slides
Sales Video in MP4 Format
Sales-letter in DOC, HTML and PDF Format
Editable Graphics: Covers, Flat Cover, Header, Footer, Button (Images and PSD)
Total File Download Size:
343 Megabytes (MB)
Private Label Rights License:
Legal Disclaimer: This license is Non – Transferrable; meaning you cannot give these same rights away. If you want to sell rights to your customers; pay close attention to the license below. We closely
monitor vendors that sell the product and take legal violations seriously.
DO NOT Change this license…violations will be obvious will be prosecuted under the DMCA federal law. You cannot give the product away for free, even to your list…
What You Can do:
[YES] Can Sell This Product
[YES] Can Be Packaged with Paid Products. 5 PRODUCTS MAXIMUM CAN BE BUNDLED
[YES] Can Be Offered as a bonus to Paid Product
[YES] Can Be Added to monthly Paid MEMBERSHIP or Training SITES If you have a membership site where people pay a onetime fee to get into download 100's of products, then you cannot include resell rights this product in that bundle.
[YES] Can Put Your Name on the Sales Page
[YES] Can Sell Resale Rights (Does not relate to PLR, meaning your customers can resell the video as is…)
[YES] You can stamp your name on the videos, but you cannot sell PLR.
What You Can't Do:
You CANNOT Give your customers the AVI files or 1280x720HD MP4 files
You CANNOT Give Transcripts
You CANNOT Offer In Firesales
You CANNOT Offer in Dimesales
You CANNOT Offer These Videos in Firesales if there are more than 5 products.
You CANNOT Sell Master Resale Rights to videos as is.
You CANNOT Give away resell rights for free
You CANNOT Give away videos for free
You CANNOT Claim Original Copyright
Repeat: You CANNOT Sell Private Label Rights
Share this and get 20% off!