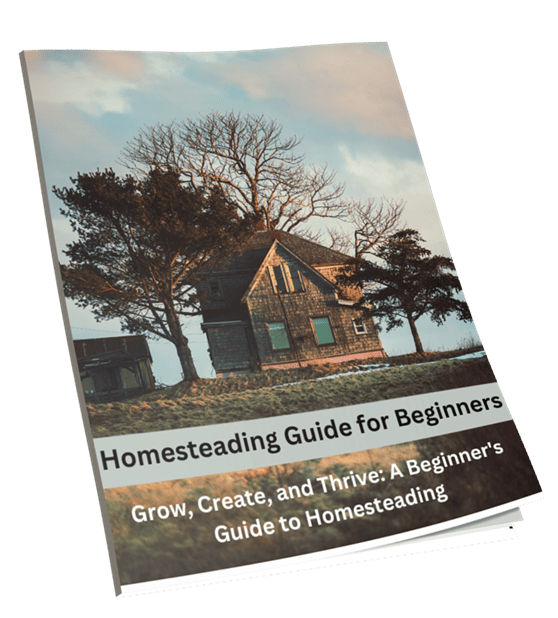 Choose Your Desired Option(s)
has been added to your cart!
have been added to your cart!
#homesteading #homesteadingforbeginners #understandinghomesteading #homesteadingresources #homesteadzoning #homesteadregulations #gardening #harvesting #preserving #storingfood
Homesteading Guide for Beginners Exclusive PLR eBook
This is premium Homesteading Guide for Beginners PLR content not written as PLR that you can feel proud to use to build your list or sell as your own product.
Are you looking for high quality PLR in the Homesteading niche?
Look no further! BuyQualityPLR.com is proud to present you with a exclusive in-house written Homesteading Guide for Beginners PLR eBook content that you can use to grow your business.
The Homesteading niche is highly in-demand and finding quality content in the Homesteading Guide Exclusive niche can be very hard. This homesteading content has been well-researched and will provide your read will amazing value and leave your reader well informed about training their dogs effectively.
This is why we've decided to create our own exclusive homesteading PLR content pack that you will not find anywhere else. This Homesteading PLR content is only available at BuyQualityPLR.com.
If you see our exclusive Homesteading PLR pack anywhere else with PLR rights, it's not legal and it's a fake PLR license.
Introducing Our Latest Exclusive Homesteading Guide PLR eBook Package
Homesteading Guide for Beginners Exclusive PLR eBook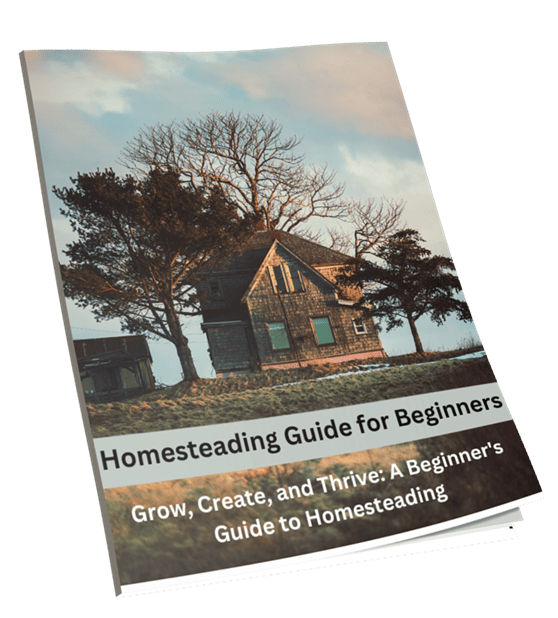 Homesteading Guide for Beginners eBook – 5610 words
The Topics covered in this Homesteading Guide for Beginners PLR Product:
Chapter 1: Introduction. 4
Chapter 2: Getting Started. 5
2.1 Understanding Homesteading. 5
2.2 Finding the Right Homestead Property. 6
2.3 Homestead Zoning and Regulations. 7
Chapter 3: Homesteading Basics. 9
3.1 Gardening. 9
3.2 Raising Animals. 11
3.3 Harvesting, Preserving and Storing Food. 12
3.4 Making Your Own Products. 13
Chapter 4: Off-Grid Living. 14
4.1 Water and Sewage. 14
4.2 Power Sources. 15
4.3 Heating and Cooling. 16
Chapter 5: Homesteading Skills. 18
5.1 Cooking and Baking. 18
5.2 Building and Repairs. 19
5.3 Basic Sewing and Mending. 20
Chapter 6: Community and Resources. 22
6.1 Joining Homesteading Communities. 22
6.2 Finding Homesteading Resources. 23
Chapter 7: Conclusion. 25
Additional tips: 25
Homesteading Guide for Beginners – Screenshot of the Ebook

Here's a sample of the quality Homesteading Guide for Beginners PLR Ebook you'll be getting today:
Welcome to the Homesteading Guide for Beginners! If you're interested in living a simpler, more self-sufficient lifestyle, homesteading may be the perfect fit for you. Homesteading has been around for centuries, but it has gained renewed popularity in recent years as more and more people are looking for ways to reduce their impact on the environment, live more sustainably, and reconnect with nature.
Homesteading is about taking control of your own life and becoming more self-sufficient. It involves growing your own food, raising animals for meat, eggs, and milk, and making your own products. It's a lifestyle that is both challenging and rewarding, and it requires a lot of hard work, dedication, and a willingness to learn.
In this guide, we will explore the basics of homesteading and help you get started on your own journey towards a simpler, more sustainable lifestyle. We'll cover everything from finding the right homestead property to growing your own food, raising animals, and living off the grid. We'll also explore the skills you'll need to master, such as cooking, building, and sewing, and we'll provide tips on how to find homesteading communities and resources to support you along the way.
has been added to your cart!
have been added to your cart!
Whether you're a city-dweller looking to make a change or someone who has always dreamed of living off the land, this guide is for you. So, let's get started on this exciting new adventure together!
This Homesteading Guide for Beginners PLR ebook was written by an experienced USA Writer that writes great content that your readers will love.
Grab it now before the price increases or we run out out stock. This Homesteading Guide for Beginners PLR ebook could easily cost you well over $500 to write yourself. But since you're buying a PLR license, you won't pay anything close to that.
Limited to the first 50 buyers.
Homesteading PLR Package Details:
Homesteading Guide for Beginners – PLR Ebook (5k words)
Homesteading Guide for Beginners – eCover
Homesteading Guide for Beginners– PLR License
Number of Pages – 26 Pages
Download Size – 2.56 MB
This is not your average Homesteading PLR content, this content has been carefully crafted and well researched to give you content you can feel proud to use in your Homesteading business.
But remember, our exclusive Homesteading content packs are limited to 50 customers ONLY.
So it's first come first serve and once 50 copies have been sold, we're removing it for good.
So don't miss out on your opportunity to grab full private label rights to our in-house written Homesteading PLR content while stocks last.
License Details:
PERMISSIONS: What Can You Do With These Materials?
Sell the content basically as it is (with some minor tweaks to make it "yours").
If you are going to claim copyright to anything created with this content, then you must substantially change at 75% of the content to distinguish yourself from other licensees.
Break up the content into small portions to sell as individual reports for $10-$20 each.
Bundle the content with other existing content to create larger products for $47-$97 each.
Setup your own membership site with the content and generate monthly residual payments!
Take the content and convert it into a multiple-week "eclass" that you charge $297-$497 to access!
Use the content to create a "physical" product that you sell for premium prices!
Convert it to audios, videos, membership site content and more.
Excerpt and / or edit portions of the content to give away for free as blog posts, reports, etc. to use as lead magnets, incentives and more!
Create your own original product from it, set it up at a site and "flip" the site for megabucks!
RESTRICTIONS: What Can't You Do With These Materials?
To protect the value of these products, you may not pass on the rights to your customers. This means that your customers may not have PLR rights or reprint / resell rights passed on to them.
You may not pass on any kind of licensing (PLR, reprint / resell, etc.) to ANY offer created from ANY PORTION OF this content that would allow additional people to sell or give away any portion of the content contained in this package.
You may not offer 100% commission to affiliates selling your version / copy of this product. The maximum affiliate commission you may pay out for offers created that include parts of this content is 75%.
You are not permitted to give the complete materials away in their current state for free – they must be sold. They must be excerpted and / or edited to be given away, unless otherwise noted. Example: You ARE permitted to excerpt portions of content for blog posts, lead magnets, etc.
You may not add this content to any part of an existing customer order that would not require them to make an additional purchase. (IE You cannot add it to a package, membership site, etc. that customers have ALREADY paid for.)
Share this and get 20% off!
Related Products That May Interest You