Home School Strategies PLR Lead Magnet Kit - includes 4900 words home school strategies report, HTML squeeze page and 7 PLR autoresponder emails (3600 words) that is ready to be used to build your email list and follow-up with your new subscribers.
#schoolingplr #onlineschoolingplr #homeschooling #homeschoolingtips #homeschoolingbenefits #homeschoolstrategies #homeschoolingtools #homeschoolrequirements #teachingplr #hometeachingplr #educatorplr #educationplr #homeeducation #leadmagnet #autoresponders #plrreport #emails #homeschoolprograms #homeschoolplr #homeschool #homeschoolprograms #homeschoolguide #homeschooltips
Home School Strategies PLR Lead Magnet Kit
How Would You Like To Own Your Own High Converting Home School Strategies PLR Lead Magnet with Ready-to-go Squeeze Page So You Can Start Building Your List In The Education PLR Niche?
This Is Your Chance To Grab A Completely Done-For-You Home School Strategies PLR Lead Magnet That You Can Setup And Start Sending Traffic To In Order To Build Your Biggest Business Asset…Your Email List!
Introducing The…
Home School Strategies PLR Lead Magnet Kit
A High Quality Lead Magnet With Private Label Rights Consisting of 4916 words that includes a done-for-you HTML Squeeze Page and 7 Ready-to-go Autoresponder Follow-up Emails.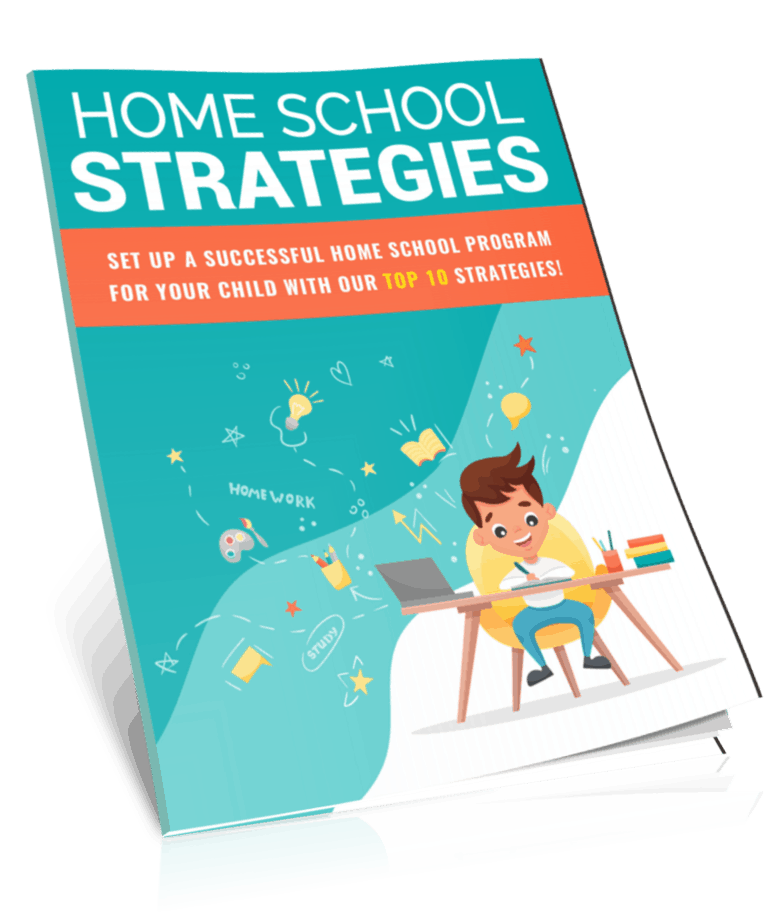 Screenshot Inside the Home School Strategies PLR Lead Magnet Report:

Table of Contents 
Introduction………………………………………………………………………………… 5
Create a Reasonable Plan………………………………………………………………. 8
Establish a Daily Routine……………………………………………………………… 11
Assign a Dedicated Learning Space……………………………………………….. 14
Prepare Your Learning Tools…………………………………………………………. 17
Take Breaks……………………………………………………………………………….. 21
Social Interaction……………………………………………………………………….. 24
Get Them Moving………………………………………………………………………. 27
Use Manipulatives………………………………………………………………………. 30
Include Their Interests…………………………………………………………………. 33
Take the Class Outside………………………………………………………………… 37
Conclusion………………………………………………………………………………… 40
Resources………………………………………………………………………………….. 41
Sample Of The Content Inside The Home School Strategies PLR Lead Magnet:
Introduction
Regardless of your reasons for wanting to home school, one of the questions that is probably burning in your mind is:
Do I have what it takes to be an effective teacher?
Will your children buckle down and get the work done? Can you get rid of the distractions in their lives so they can learn and focus more easily? How do you separate family time from school time so it's well balanced?
And how will you still find time to complete your own personal tasks each day while still being available to your child?
One of the first things you need to keep in mind is to be a parent first and an educator second. Your kids are going to need Mom or Dad to love them, listen to them, and play with them.
Yes, you can do these things while they're learning once you get the hang of things, but have those as your priorities, especially when you're just starting out. That doesn't mean school isn't as important, but it does mean they need to realize that first of all, you're Mom or Dad (or Grandma, Grandpa, whatever the case may be J.
They should feel free to come to you with their problems instead of worrying you'll get upset or frustrated because they need extra help.
Remember, this is a transition for both you and your child and it will require commitment, dedication and above all else, patience!
Here are ten tips you can follow that will allow you to homeschool without losing your marbles.
Let's begin!
Create a Reasonable Plan
In order to be successful with home schooling your child, you need to create a plan of action. Your child's school may be able to provide you with a curriculum you can follow. This might include worksheets, workbooks, or educational websites your child will need to use in order to complete specific tasks or assignments.
If you're lucky enough to have the school's help, your main job will be to make sure everyone's participating, everything's getting done on time, and everyone understands the lessons.
If your school isn't all that involved, don't panic. Yes, you'll be making up your own lesson plans, but you'll still have plenty of help. You want to base your plans around your child's grade level, their skills and abilities, and on the work they were doing at school (if you can find that out).
You'll also be getting a high converting squeeze page that you can use to build your list!
Screenshot of the HTML Squeeze Page Included: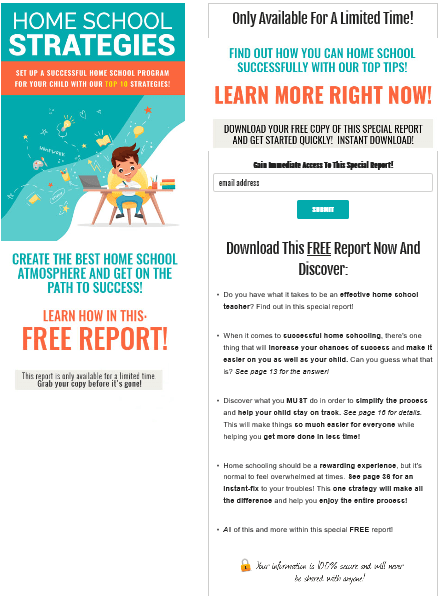 You'll also be getting 7 done-for-you PLR follow-up emails that you can pop into your Autoresponder and start sending to your new subscribers immediately after they join your email list!
Sample of these Home School Strategies PLR follow-up Autoresponder Messages:
Subject: The Power of Games
Hello,
In this week's emails, we're going to explore the
world of home schooling.
We'll talk about playing games, planning our schedule,
creating the right attitude, and finding resources.
Today, we'll look at how playing games can help
teach your children what they need to know in school.
You can do a Google search for educational games of
all sorts. Just use the keywords "school subject" + games
and you'll see what I mean. There are tons of available
options you can buy or download or utilize online.
Some will be free and others will require a fee.
It's up to you to decide which route you want to follow.
You'd be surprised to find that some games you didn't
think were particularly educational do teach kids
valuable skills like logic, planning, and tactics.
Games like Battleship, Quirkle, Connect 4, Checkers
(or Chess), Blokus, Uno Blink, Jenga, Zoologic,
Guess Who? and Logic Links are great "warm up" games
to get the kids' brains started before school, or
to wind down after classes are over.
Many other ordinary games can be used to practice
math skills, too. Kids can learn to count, add and
subtract, handle money, figure fractions, and learn
grouping skills.
Try playing Monopoly, Dutch Blitz, Life, Rummikub,
Dominoes, Phase 10, Chutes and Ladders, Uno, Skip-Bo,
Perfection, and Farkle are great games that can
help with math skills.
For language arts, try games that call on vocabulary
skills, spelling, and sentence structure.
Some games that help with these skills include
Apples to Apples, Scattergories, Scrabble, You've
Been Sentences, Quiddler, Bananagrams, Boggle,
and in a Pickle.
There are also plenty of games that teach science,
like Quik-Pix: Animals, Herd Your Horses, Into the
Forest, Some-Body, Animal Tracks, Brain Box:
Science & Nature, AC/DC and even Clue (teaches
logic and analysis).
You can take your pick of history games as well,
like Made for Trade, Mummy Rummy, Old Masters Memory
Game, Civil War Trivia, Brainbos: USA or Brainbos:
World History, Catan, American History, and Way
Back When in History.
There are online games, downloadable games, and
printable games. You can even use an ordinary deck
of playing cards or a set of dice to play math
games like adding two or more numbers, making math
sequences (like 6>5 or 4=1+3), or multiplying
(4 aces at 10 points each, etc.).
In our next email, we'll talk about teamwork!
Until then,
[Your Name Here]
These 7 home school strategies PLR emails have a total word count of: 3600 words
Don't miss out on this chance to grab YOUR OWN rebrandable Home School Strategies PLR Lead Magnet that is done-for-you and ready for you to insert your affiliate links to start building your list and earning affiliate commissions.
Grab it now for a very low price of only $4.99!
 Package Details:
– 1 Lead Magnet Report (PDF, DOC),
Report Word Count: 4916 words
– 7 Part Autoresponder Email Messages (TXT)
Autoresponder Email Messages Word Count: 3600 words
– 1 Squeeze Page (HTML)
– File Size: 4MB
PLR License Terms:
PERMISSIONS: What Can You Do With These Materials?
[YES] Can be sold
[YES] Can be used for personal use
[YES] Can be packaged with other products
[YES] Can modify/change the sales letter
[YES] Can modify/change the main product
[YES] Can modify/change the graphics and ecover
[YES] Can be added into paid membership websites
[YES] Can put your name on the sales letter
[YES] Can be offered as a bonus
[YES] Can be used to build a list
[YES] Can print/publish offline
[YES] You Can Rebrand, Rename, Redesign The Product and Create New Graphics to Call It Your Own.
[YES] You Can Add This Product to a Membership Site or Bundled Within a Product Package as a Bonus.
What You CANNOT Do With These Materials?
1 – You CANNOT sell this product as your own PLR or in your PLR store.
2 – You CANNOT submit any of the content provided by Buy Quality PLR to reprint article directories or other websites which accept reprint content even if you have edited or reworded the content.
Why? Because many article directories won't take PLR articles. If everyone started submitting similarly written articles to these directories it wouldn't be fair for the directory owners, their users or our members. Be fair to everyone involved and don't do it, even if you feel you've edited or reworded the article.
3 – You CANNOT sell this product with a PLR, MRR or Resell Rights License.
has been added to your cart!
have been added to your cart!
Share this and get 20% off!
Related Products That May Interest You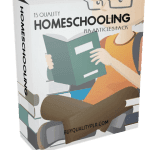 #homeschooling #homeschool #education #lawsforhomeschoolers #unschooling #homeschoolingbasics 15 Quality Homeschooling PLR Articles Pack In this PLR Content Pack You'll get 15 Quality Homeschooling PLR Articles Pack with Private Label Rights to…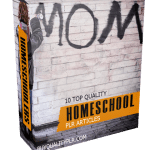 #homeschoolingbenefits #homeschoolingdisadvantages #homeschool #homeschoolplrarticles #Unschooling #alternativeeducation #HomeSchoolPhilosophies #homeschoolingexpense 10 Top Quality Homeschool PLR Articles In this PLR Content Pack You'll get 10 Quality Homeschool PLR Articles with Private Label Rights…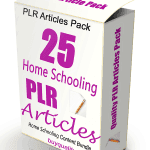 25 Home Schooling PLR Articles You are at the cheapest and latest High Quality Private Label Right (PLR) articles source. All PLR articles here are great for use on blogs,…
---
TAG : Home Education PLR, Home School Planning PLR, Home School PLR, Home School PLR Emails, Home School PLR Guides, Home School PLR Report, Home School PLR Tips, Home School PLR Tools, Home School Strategies PLR, Home Schooling PLR Strategies, Home Teaching PLR, Learn From Home PLR, plr homeschool content, plr homeschool course, plr homeschool guide, plr homeschool report, plr homeschooling
CATEGORY : Education PLR, Family PLR, Home Schooling PLR, Kids PLR, Kids PLR Ebooks, Lead Magnets, Parenting, Parenting PLR, PLR Autoresponder Series, PLR eBooks, PLR eCourses, PLR Lead Magnets, PLR List Building Reports, PLR List Building Reports, PLR Minisite Templates, PLR Newsletters, PLR Squeeze Page Templates, PLR Templates, Pre Written Autoresponder Messages, Private Label Rights Products, Products with Squeeze Pages, Reports, Resell Rights Autoresponder Series, Resell Rights Lead Magnets, Resell Rights List Building Reports, Resell Rights Minisite Templates, Resell Rights Products, Resell Rights Squeeze Page Templates, Templates