Heal With Fruit and Vegetables MRR Ebook and Squeeze Page - Discover The Healing Powers of Fruits & Vegetables and How To Heal With Fruits & Vegetables
#HealWithFruitandVegetables #FruitandVegetables #Vitamins #Minerals #HealthAndWellbeing
Heal With Fruit and Vegetables MRR Ebook and Squeeze Page
Discover The Healing Powers of Fruits & Vegetables and How To Heal With Fruits & Vegetables
Governments and health officials recommend getting five to seven portions of fruit and vegetable a day. The reason for this is that in the wild, we'd have actually survived from mostly fruits and vegetables, meaning that we're
designed to consume at least that amount a day. This is why they contain so many important vitamins, minerals and other nutrients that are crucial to our health and wellbeing – we evolved together.
Each fruit and veg however has different things to offer, and by selecting precisely which you eat you get to pick and choose which benefits your body gets. Of course, some fruits and vegetables will provide many more benefits
than others. In this short report, we'll take a look at some of the most powerful fruits and vegetables of all.
Here are some of the most powerful of them all.
Introducing:
Heal With Fruit and Vegetables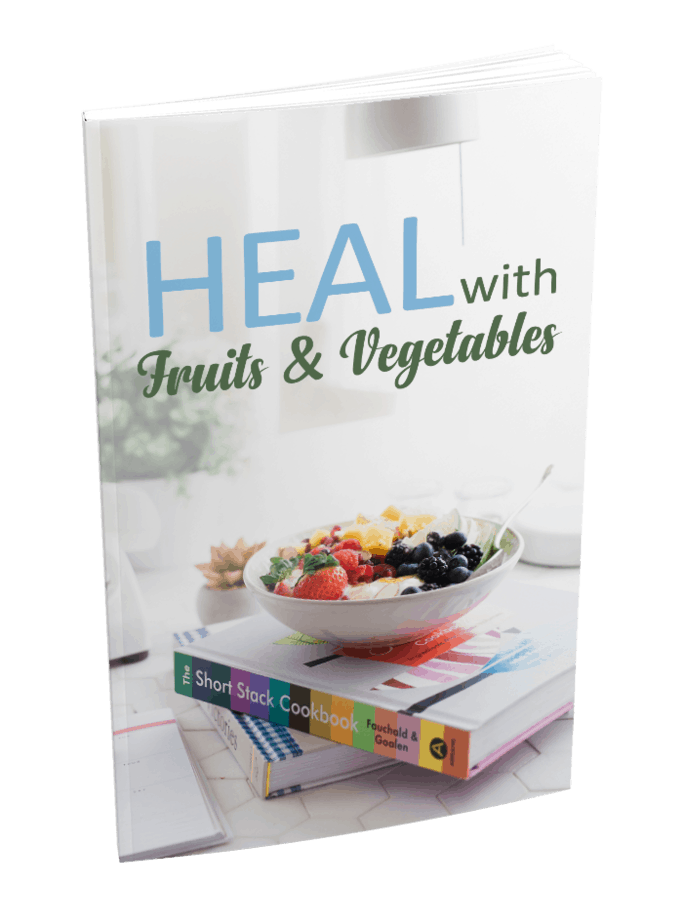 Apples
The saying goes that 'an apple a day keeps the doctor away', and while it's probably not 100% effective, eating one at least every day will give you a massive health boost. Not only are they tasty and easily portable, but they're
also a great way to freshen yourself up and so rich in vitamins are they that you can almost feel yourself getting healthier. There are also a good selection of apples to choose from, green or red, granny smith or red delicious…
there's an apple for everyone's tastes!
Apples are also a great source of fibre, both soluble and insoluble. These have different uses for the body and while the soluble fibre (another example of soluble fibre is protein) will help prevent the build of cholesterol and the risk
of heart disease, insoluble fibre will provide you with bulk in the intestinal and digestive tract which will clean the system to help food travel through it more quickly and efficiently.
Apples, like oranges are also particularly known for their high quantity of vitamin C which helps the body to fight illness by boosting the immune system – and this is really where the saying comes from, vitamin C is a great
way to guard against colds, flu and other viruses. Furthermore, vitamin C is an antioxidant meaning that it helps protect the cell walls against mutation.
Pears
Pear is a particularly tasty and soft fruit that is related to apples, evident by the core which contains the seeds. They are a great source of a large variety of vitamins and minerals including thiamin, riboflavin, niacin, pantothenic acid,
vitamin B6, folate, vitamin C, calcium, iron, magnesium, phosphorus, potassium and zinc. Not only do they have the benefits of the vitamin C and fibre but also vitamin B6, which is a great energy booster used for improving
the body's utilisation of energy stored in carbs.
Broccoli
When you're told to eat your greens, broccoli is often one of the common culprits, which is just as well considering the vast nutritional benefits it carries with it. In particular it is high in beat carotene (which is converted into vitamin A) and vitamin C as well as folic acid, calcium and fibre. It is actually particularly important as a source of calcium containing almost as much as a glass of milk making it great for those who don't eat dairy. This helps to build strong bones and connective tissue and promotes healthy nails and teeth.
Furthermore, it strengthens contractions and beats high blood pressure and colon cancer.
Broccoli belongs to the cabbage family and provides many of the same benefits. A 'cruciferous vegetable' it contains important phytochemicals called 'indoles' and 'isothiocyanates' which helps protect against cancer. They're
also high in iron which is crucial for the transport of oxygen around the body as the main compound in haemoglobin and myoglobin (the red blood cells).
This provides us with oxidative energy and helps our body to deliver other essential nutrients.
has been added to your cart!
have been added to your cart!
Package Details:
Articles
Covers
Ebook
Optin Page
Total File Download Size:
7.81 Megabytes (MB)
Master Resell Rights License:
[YES] Can be sold
[YES] Can be used for personal use
[YES] Can be packaged with other products
[YES] Can modify/change the sales letter
[YES] Can be added into paid membership websites
[YES] Can put your name on the sales letter
[YES] Can be offered as a bonus
[YES] Can be used to build a list
[YES] Can print/publish offline
[YES] Can convey and sell Personal Use Rights
[YES] Can convey and sell Resale Rights
[YES] Can convey and sell Master Resale Rights
[YES] Can be given away for free
[NO] Can modify/change the main product
[NO] Can modify/change the graphics and ecover
[NO] Can be added to free membership websites
[NO] Can convey and sell Private Label Rights
has been added to your cart!
have been added to your cart!
Share this and get 20% off!
Related Products That May Interest You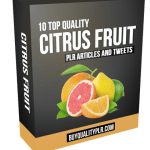 10 Top Quality Citrus Fruit Articles and Tweets - In this PLR Content Pack You'll get 10 Top Quality Citrus PLR Articles and Tweets with Private Label Rights to help…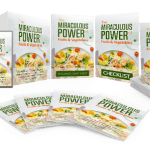 #HealingPowersofFruits #BoostYourImmuneSystem #FruitsAndvegetables #HealthyDiet #vitaminsInFruits The Miraculous Power of Fruits and Vegetables Sales Funnel with Master Resell Rights Discover The Hidden Healing Powers of Fruits & Vegetables To Boost Your…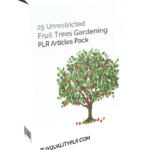 #fruitrees #gardening #fruittreegardening #orangetrees #cherrytrees #dealingwithtrees #droughtresistanttrees 25 Unrestricted Fruit Trees Gardening PLR Articles Pack In this PLR Content Pack You'll get 25 Unrestricted Fruit Trees Gardening PLR Articles Pack…
---
TAG : heal with fruit and vegetables, heal with fruit and vegetables ebook, heal with fruit and vegetables master resell rights ebook, heal with fruit and vegetables mrr, heal with fruit and vegetables mrr ebook
CATEGORY : Ebooks, Health, Master Resell Rights Products, MRR eBooks, Resell Rights Ebooks, Resell Rights Products