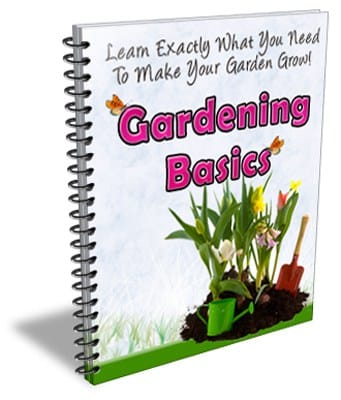 Gardening Basics PLR Newsletter eCourse
in
Gardening PLR , Gardening PLR Articles , Home Improvement PLR , Lead Magnets , List Building , PLR Autoresponder Series , PLR eCourses , PLR Lead Magnets , PLR Newsletters , Private Label Rights Products , Products with Squeeze Pages
Choose Your Desired Option(s)
has been added to your cart!
have been added to your cart!
Gardening Basics PLR Newsletter eCourse
Do You Want To Know How To Grow A Lush, Beautiful Garden That Will Make Your Friends And Neighbors Say Wow?
The Gardening Basics Newsletter will show you proven and effective methods that you can use to start and grow your own beautiful flower or vegetable garden!
This is a complete ecourse consisting of 12 gardening basics emails messages with private label rights to help train your customers on how to grow there  own beautiful flower or vegetable garden!
has been added to your cart!
have been added to your cart!
Introducing The…
Gardening Basics PLR Newsletter eCourse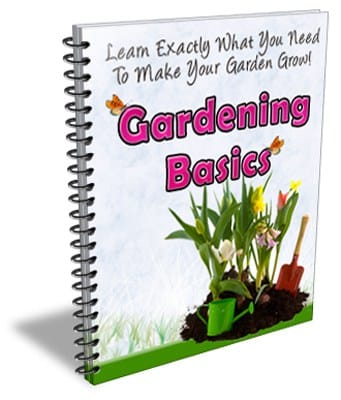 Isn't it about time you get the right information on planting and maintaining your garden, so that you can finally grow the beautiful garden that you've always wanted?
Inside each issue of the "Gardening Basics Newsletter", you'll receive easy to follow information that can help you learn how to successfully grow a beautiful garden that will make your friends and neighbors say wow! You will have access to simple facts, tips and information that will teach you effective gardening techniques, help you start your garden and show you how to maintain it for beautiful foliage throughout
the year!
Inside every issue of the "Gardening Basics" Newsletter you'll learn valuable information that will help you learn exactly how to grow your own beautiful garden!
You learn things like:
Valuable information on how you can grow a great garden full of beautiful plants, flowers and vegetables.
Why having the right gardening tools is an essential part of growing a lush, beautiful garden.
The different factors that you need to consider before picking the perfect location of your garden and getting to work with your gardening tools.
How to test and prepare your soil to achieve the perfect mixture of sand, silt, and clay, so that you can keep your garden soil healthy all year long!
The different ways that you can safely deal with those annoying garden pests and keep them from coming back!
And that's just the beginning. Once you join the "Gardening Basics" newsletter you will have access to great information in every issue that will help you learn how to effectively grow your own lush, beautiful garden in no time!
Sample Gardening Basics PLR Newsletter Message:
Hello "autoresponder code here",
Welcome to the first Gardening Basics.
In each issue of Gardening Basics you will learn valuable information on how you can grow a great garden full of beautiful plants, flowers and vegetables.
An essential part of growing a great garden is having the right gardening tools. That's why in this first issue of Gardening Basics we're going to talk about picking the right tools to use in your garden.
If you're planning on taking your gardening seriously and working on it every day, then you will want to get the right tools for the job. You might be tempted to go out to the store and just buy the
first tools you see, but I guarantee you'll be much happier if you put some thought into the styles and types of tools you're buying.
You can find most of the tools you will need at your local gardening or home improvement shop. Usually the employees will be glad to assist you in finding the ideal tools. If you go to a shop that
specializes in gardening, you can usually get some advice in addition to service.
If you're having a hard time finding the right tool or if you want to save some money, you might try looking online for the supplies you need. You'll have to pay the shipping costs and wait an extra
week or two, but if you buy more than one tool, the total savings will be worth it. When you decide to make your purchase online you will want be careful and make sure that you buy from a
reputable seller. If you are in doubt search around beforehand for anything negative that people had to say about the website you are thinking about buying from.
As far as basic digging tools go, you might already have all you'll need. There are several types that you should get though, for different specific tasks. A round point shovel is good for digging holes for plants. A spade is necessary for all the more intricate work. Having these different varieties of digging tools can help you to minimize the work you have to do.
For example, if you try digging a big hole with a little spade then you'll end up rather tired. The same goes if you are attempting to do more detailed work with a big clumsy shovel.
A rake is an absolute necessity. You most likely already have one, but I'm guessing it's a lawn rake and not a garden rake. There is definitely a difference, and if you try to use a lawn rake in a garden
then you will not be happy with the results. Same if you buy a grading or a contractor's rake. You'll want to look for a bowhead rake. I've found these are the best for gardening purposes. They
will provide you the maximum control and accuracy, so you don't accidentally tear up your precious plants.
As far as hoes go, I don't believe any gardener should have less than 3. There are so many useful varieties on the market that I have a hard time recommending just one, and that's why I'll tell you
all the ones I usually use. The one I use the most is the onion hoe, which is very lightweight and ideal for small cultivation and weeding. The Warren hoe is a larger model, with a pointed end. If
you need to make a hole or dig out a pesky weed, this is the one for you. There are several other varieties, but I recommend starting with the ones I mentioned. As you become a more savvy gardener, you will find the need for more types.
Some people believe that gardening just consists of a simple spade. But there are many, many tools with many more variations that you will use in your gardening career. Usually you can start with just a few different tools, but you'll always find that you can use more varieties for special situations. It's just a matter of recognizing when one tool could be more efficient than another.
Make sure you look for your next issue soon. We will be talking about picking the perfect location for your garden.
Thank you again for joining,
"your name here"
"your email address"
"your URL here"
Package Details:
12 Gardening Basics Email Messages (Word Doc & Text Format)
Clickbank Affiliate Recommendations (Word Doc & Text Format)
Bonus Content Containing Extra Paragraphs, Extra Titles & Opening and Closing Paragraphs (Word Doc & Text Format)
HTML Squeeze Page
HTML Thank You Page
Web Ready eCover Graphics
Editable PSD Graphics Files
Download File Size – 5.01 MB
License Details:
What You CAN Do:
[YES] Customized issues can be given away
[YES] Squeeze pages can be customized
[YES] Can be Re-titled, Re-written or Re-edited.
[YES] You can add your name as the Author.
[YES] Your links can be added to the messages
[YES] They can be used as Web Site/Blog Content.
[YES] They can be broken down into Articles.
[YES] They can be added to Autoresponder Courses.
[YES] Customized content can be compiled into an e-book
[YES] Subscriptions can be be offered as a bonus
What You CANNOT Do:
[NO] You can claim copyright to any of this content unless substantial changes are made that legally separate the original content with your own reedited/rewritten content, articles or products. (basically "substantial changes" means that your reedited/rewritten versions bear NO resemblance to the original content).
[NO] Can sell the PLR Newsletter sets
[NO] Can be offered through auction sites
[NO] Can sell Resale Rights
[NO] Can sell Master Resale Rights
[NO] Can sell Private Label Rights
Why Purchase This Gardening Basics PLR Newsletter eCourse From BuyQualityPLR.com?
Our Prices are among the cheapest out there and very affordable
We use the 2checkout secure payment gateway and accept PayPal and all major credit cards.
Our products are instantly available for download after purchase and are nicely packaged in ZIP files, so you'll need a zip program like Winzip, 7Zip or any other program that supports unzipping files.
We Provide priority email support to our customers via email.
How to Purchase This Gardening Basics PLR Newsletter eCourse
Simply add it to cart, and checkout using with our secure 2Checkout Payment Gateway which supports PayPal and all major Credit Cards.
We will only be selling 50 copies of this gardening basics niche newsletter ecourse, so don't waste any time and grab your PLR license while it's still available for sale.
Remember: All downloads are available instantly after purchase. Your purchase receipt will be sent to your email address you use to sign-up and will contain your download links.
To download the files… Just right click on the links above and select "Save As". Then unpack the zip files using WinZip or 7Zip.
Save
Share this and get 20% off!
Related Products That May Interest You