#Facebook #FacebookMessenger #FacebookMessengerBots #Facebook MessengerApp #FacebookMessengerBotTemplates
Facebook Messenger Bots Done For You Marketing Templates
Facebook Messenger Bots Done For You Marketing Templates – Insider's Guide: Facebook Messenger Bots
Savvy business owners have been using Facebook to market their businesses since its creation. It's only been recently that Messenger has become a primary focus. With over a billion downloads of the Facebook Messenger app and the ability to automate messaging through artificial intelligence-based chat bots, it's no wonder marketers are taking a closer look at this means of reaching their audiences.
A chat bot works similar to an email autoresponder service, delivering messages automatically and immediately upon being triggered. It can even deliver multiple messages like a real conversation, asking questions that walk users through various processes. This is possible because chat bots recognize keywords, which automatically trigger specific messages. This is especially helpful to business owners who have limited staff and time.
Creating Custom Experiences for Your Audience
Using Facebook Messenger bots is a great way to get and keep your prospect's attention and turn those prospects into buyers.
Build list to grow audience. When someone interacts with your Facebook Messenger bot, they are automatically added to your Messenger mailing list. They can also join by using a 'send me a message' type button on your website, by commenting to subscribe and more.
Once you have them on your messenger list, you can request their email address so prospects are added to your main autoresponder list. This allows you to contact prospects as often as you'd like.
Engage your audience. Messenger bots allow you to engage your audience as if you were right there with them, even though you may be hundreds of miles away from your computer. Automatically push new content to your followers by notifying them when you publish new content. If you own a brick and mortar business, you can broadcast special offers to local customers.
Travel venues can use bots to help customers book flights, hotel reservations, car rentals and more. New stations can use bots to send the latest news and weather reports. Retail stores can use bots to take orders, track shipping, handle general customer support, and more.
Create custom experiences for customers. People like to feel as if they're talking directly to you and that you are paying close attention to their needs. When you set up your bot messages, you can ask questions and word responses in a way that users will never know you're not sitting at your keyboard responding to them directly.
The messages that viewers receive are based on the answers they provide or selections they choose. This makes the entire experience feel personal. It also builds trust with customers, as they are guided through a more engaging sales funnel.
Ways to Use Messenger Bots
There are many ways to use Facebook Messenger bots. The options and combinations you can create are limited only by your imagination. Any message(s) you can automate can be used.
Automatically deliver content. Giving away something for free? Set up a messenger bot to send the thank you message with download link, asking questions before delivery so you and keep your prospect in your funnel longer.
Manage guest invitations to an event. Set up you bots to manage invitations to your next webinar. Simply set it up and invite people to your event, having them go to your Facebook page and take an action – click a link, comment, etc. Once they take action, Messenger will automatically send them a message and add them to your private Messenger list.
This allows you to
Share coupon with your followers. Set up a custom bot to, automatically, deliver coupon codes to those people who request them.
Collect email addresses. Any time you set up a Messenger bot, you can ask for the prospect's email address prior to delivering the requested information.
Provide an FAQ. Messenger bots can easily hand business questions that are asked frequently and that do not need a personal touch. Questions about business policies such as refunds and terms of use, inquiries about hours of operation and more can be answered automatically. If set up properly, these basic support questions can automatically escalate more important issues to a customer support agent.
Provide customized suggestions. Handy services such as custom menu planning, getting recommendations on what movie to watch, what insurance to buy and so forth can be easily handled by Messenger bots.
Automate purchasing and order tracking services. Customers can place orders from food to clothing or anything in between automatically. They can receive automated updates about shipping delays, delivery, and more.
Book appointments. From Uber pickup to a massage, your followers can book appointments with you automatically.
These are just a few of the many ways Facebook Messenger bots can be used to reduce your workload and deliver automated, instant responses to your prospects and customers.
has been added to your cart!
have been added to your cart!
Introducing The…
Facebook Messenger Bots Done For You Marketing Templates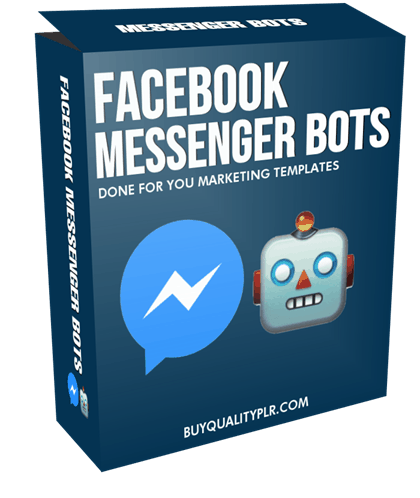 Let's Talk About the Templates and Tools Included in this Month's Package:
Our goal every month is to make things simpler for you…to make it easier for you to reach more people in your business and generate more sales. With that in mind, let's look at this month's tools.
Facebook Messenger Bot Templates
Appointment or Reservation Template
This template is used when a visitor needs to make a reservation or schedule an appointment.
Coupon Support Template
This template is for a customer asking for a coupon or discount code to purchase a product.
Customized Suggestions Template
This template can be used in a variety of businesses to help your visitors narrow down their options to get what they need.
Customer Support Templates
Use these templates to help you automate your support questions, processes and answers for your visitors.
FAQ Template
Use this template to setup and automate the most Frequently Asked Questions in your business.
Follow Up Template
Use this template to follow up with your potential customers to give them the small nudge they may need to make a purchase.
Order Tracking Templates
Use these templates for messages that will connect to your sales system to send your customers automatic updates.
Product Purchase Template
Use this template for vistitors that want to place an order.
Request for Information Template
This template can be used to request any type of information, from contact details and hour of operation to a freebie download.
Return/Refund Policy Template
Use this template for customers that are asking for a return or a refund based on your policies.
As you can see, everything included in the Facebook Messenger BotsTemplates will help you get started automating your communicate with your visitors and customers and save you time.
Grab these awesome done-for-you Facebook Messenger Bots Facebook Messenger Bots Templates while the price ie still and learn to properly brand and monetize your content correctly.
You'll also get an insider guide to explain everything to you and give you the extra edge.
This information along with this month's tools will help you grow your business using Facebook Messenger Bots.
Grab your Facebook Messenger Bots templates pack today!
has been added to your cart!
have been added to your cart!
Package Details
License Details:
[YES] Can be used for Personal Use
[NO] Can convey and sell Giveaway Rights
[NO] Can convey and sell Resale Rights
[NO] Can convey and sell Master Resale Rights
[NO] Can convey and sell Private Label Rights to the original document
has been added to your cart!
have been added to your cart!
Share this and get 20% off!
Related Products That May Interest You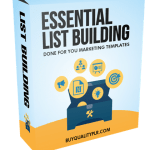 #EssentialListBuilding #ListBuilding #ListBuildingTips #BuildYourkList #CreatingLeadMagnet Essential List Building Done For You Marketing Templates Essential List Building Done For You Marketing Templates - Essential List Building Insider's Guide Building a prospective…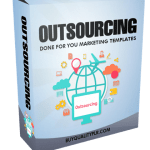 #Outsourcing #OutsourcingTips #ProjectListing #OutsourcingSites #OutsourcingTemplates Outsourcing Done For You Marketing Templates Outsourcing Done For You Marketing Templates - Outsourcing can be helpful for business owners of every level. You can…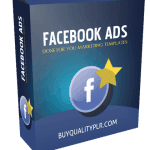 Facebook Ads Done For You Marketing Templates Facebook Ads Done For You Marketing Templates is designed to help you with all aspects of getting your Facebook Ad campaigns up and…
---
TAG : facebook messenger bots, facebook messenger bots content, facebook messenger bots done for you marketing templates, facebook messenger bots personal use rights, facebook messenger bots puo, facebook messenger bots templates
CATEGORY : Done For You Marketing Templates, Personal Use Only Products, Social Media, Social Media Marketing