Facebook Marketing PLR Newsletter eCourse
Don't Get Left Behind, Discover How To Harness The Power Of Facebook For Your Business?
The Facebook Marketing Newsletter will provide you with proven and effective information, techniques and tips that will help you understand how Facebook works, what it can to for your business and how you can use it get more exposure, traffic and customers for your business!
has been added to your cart!
have been added to your cart!
Introducing the..

Facebook For Business PLR Newsletter eCourse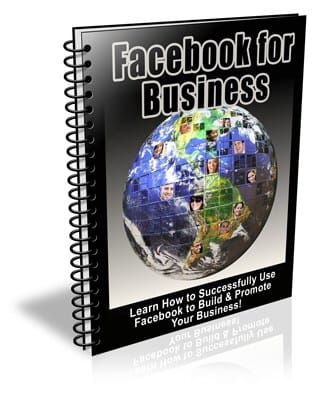 Are You Ready To Learn Valuable Information That Will Help You Use Facebook For Your Business?
Inside each issue of the Facebook for Business Newsletter, you will receive easy to understand information on how you can take full advantage of everything that Facebook has to offer  your business.
You will also learn some great tips and techniques that you can use to improve your results, attract more fans and coming back for more!
This Facebook for Business PLR pack contains a ready made squeeze page, thank you page and many extras.
See the package details below to see exactly what you'll be getting.
There's also a sample email message below so that you can see the quality of content and know what you can expect with this Facebook for Business PLR course.
has been added to your cart!
have been added to your cart!
Sample Facebook for Business Newsletter Email Message:
Hello "autoresponder code here",
Welcome to the first issue of Facebook for Business.
In each issue of Facebook for Business you will learn valuable
information on how you can successfully use Facebook to build and
promote your business.
In this first issue we are going to talk about the importance of building a
business presence on Facebook. First let's start with a few statistics to
give you a good idea of why Facebook has fast become a very
important business tool that you can't afford to ignore.
Did you know that there are over 500 Million users who are using the
site daily? Out of these 500 million users, over half of them are out of
college, and working, which means they have a greater spending
capacity. More specifically, the 18 to 24 years old age bracket is
becoming the most avid Facebook users in the US.
Analyzing psycho-graphically, this audience still doesn't have heavy
commitments. They are not dedicated to earning for their family, buying
a house or making a serious career shift which means that they are
more open to buying lifestyle and consumer products, everything from
body butter to skateboard parts a mere click away.
It seems that the term social networking site has become an
understatement for the cultural instrument that Facebook has become
And if this isn't enough to encourage you to give some serious thought
to making a page, here are a few more reasons why you should
consider making your presence seen on Facebook:
Lifestyle Infiltration
With Facebook, you do not need to go to your audience. The audience
comes to you. And quite effectively so. Consider that most individuals
today (a good 143 Million in the US alone) make Facebooking part of
their daily routine. Most people confess to checking their Facebook
account more than twice a day. Imagine how seamlessly put your sales
efforts can be if you have an updated account seen by a good portion
of your audience daily in their Facebook walls. With Facebook, you
remain in sight and in mind which is half the battle in advertising
awareness and promotions.
Serious Cut in Traditional Advertising Budget
This is perhaps one of the most beautiful and rewarding areas of the
social network system. With Facebook, you can cut down your
advertising budget by half. As more people are turning to online
presence nowadays, you do not have to have trimedia presence
(referring to print, radio or television unless a very efficient study states
that your audience is more reachable towards such) or even expensive
website development.
Targeted Audience
If in cases that you do decide to advertise though, Facebook as an
advertising tool is very succinct at pointing out a certain demographic
target. If you decide to advertise on Facebook, you can be sure that
your audience is properly segregated down to the essentials. On top of
having advertising links, Facebook also has other applications like
Facebook Beacon for those with larger advertising budgets and
Facebook polls for those who are searching for quick answers to their
marketing questions.
With all of these advantages, Facebook is making business and
marketing easier than ever before.
I hope that you have enjoyed your first issue of Facebook for Business.
Make sure you look for your next issue soon. We will be talking about
creating a page for your business on Facebook.
Thank you again for joining,
"your name here"
"your email address"
"your URL here"
Package Details:
12 Facebook For Business Email Messages (Word Doc & Text Format)
Clickbank Affiliate Recommendations (Word Doc & Text Format)
Bonus Content Containing Extra Paragraphs, Extra Titles & Opening and Closing Paragraphs (Word Doc & Text Format)
HTML Squeeze Page
HTML Thank You Page
Web Ready eCover Graphics
Editable PSD Graphics Files
Download File Size – 21.8 MB
What You CAN Do:
[YES] Customized issues can be given away
[YES] Squeeze pages can be customized
[YES] Can be Re-titled, Re-written or Re-edited.
[YES] You can add your name as the Author.
[YES] Your links can be added to the messages
[YES] They can be used as Web Site/Blog Content.
[YES] They can be broken down into Articles.
[YES] They can be added to Autoresponder Courses.
[YES] Customized content can be compiled into an e-book
[YES] Subscriptions can be be offered as a bonus
What You CANNOT Do:
[NO] You can claim copyright to any of this content unless substantial changes are made that legally separate the original content with your own reedited/rewritten content, articles or products. (basically "substantial changes" means that your reedited/rewritten versions bear NO resemblance to the original content).
[NO] Can sell the PLR Newsletter sets
[NO] Can be offered through auction sites
[NO] Can sell Resale Rights
[NO] Can sell Master Resale Rights
[NO] Can sell Private Label Rights
Why Purchase This Facebook For Business PLR Newsletter eCourse From BuyQualityPLR.com?
Our Prices are among the cheapest out there and very affordable
We use the 2checkout secure payment gateway and accept PayPal and all major credit cards.
Our products are instantly available for download after purchase and are nicely package in ZIP files, so you'll need a zip program like Winzip, 7Zip or any other program that supports unzipping files.
We Provide priority email support to our customers via email.
How to Purchase This Facebook For Business PLR Newsletter eCourse
Simply add it to cart, and checkout using with our secure 2Checkout Payment Gateway which supports PayPal and all major Credit Cards.
We will only be selling 50 copies of this business money niche newsletter ecourse, so don't waste any time and grab your PLR license while it's still available for sale.
Remember: All downloads are available instantly after purchase. Your purchase receipt will be sent to your email address you use to sign-up and will contain your download links.
To download the files… Just right click on the links above and select "Save As". Then unpack the zip files using WinZip or 7Zip.
has been added to your cart!
have been added to your cart!
Share this and get 20% off!
Related Products That May Interest You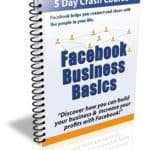 Facebook Business Basics PLR Newsletter eCourse Inside This Easy To Follow eCourse You Will Be Introduced  To The Power Of Facebook & What It Can Do For Your Business! You…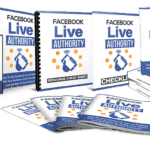 Facebook Live Authority Ebook Package #Facebook #FacebookLive #FacebookAuthority #FacebookLiveAuthority Discover How To Use Facebook LIVE To Attract More Customers, Build Your Brand And Make More Sales For Your Business In…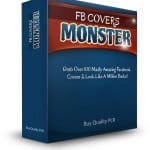 Facebook Covers Monster With Developer Rights Exploit A Little-Known, "New" Facebook Change To Secretly Build A Cash-Churning Email List, Profit BIG From an Untapped Reselling Opportunity & Become an Instant…
---
TAG : facebook for business plr, facebook marketing, facebook marketing newsletter, facebook marketing newsletter ecourse, facebook marketing newsletter ecourse plr, facebook marketing newsletter ecourse private label rights, facebook marketing plr, facebook marketing plr newsletter ecourse, facebook plr, facebook plr emails, plr facebook, social marketing networking plr, social marketing plr, social media marketing plr, social media plr, social media plr content, social plr
CATEGORY : Business, Business Coaching PLR, Business PLR, Facebook PLR, Internet Marketing, Lead Magnets, PLR Autoresponder Series, PLR eCourses, PLR Lead Magnets, PLR Newsletters, Private Label Rights Products, Products with Squeeze Pages, Social Media Marketing, Social Media PLR