#Parenting #ParentingTips #ParentingGuide #NewMommy #Breastfeeding
The Easy Guide to Parenting for New Moms PLR Report
Bringing your new baby home for the hospital is surely one of the most thrilling moments of your life. Having said that, for many new mothers it is also the most terrifying.
How are you supposed to know how to take care of a baby? Even if you babysat for others, it's not that same as having total responsibility for another human life. This tiny, frail, little baby is completely dependent on you. What if you mess up?
Don't worry – many mothers before you have faced these same feelings. You are not alone.
This short guide will explain a few things that the doctors forget to tell you. Let's face it; they deal with new moms every day. To them this an everyday event. But to you it's a once-in-a-lifetime event – bringing your first child home from the hospital. Even if it's your second or third child it can be daunting. But there's nothing like the first one when it comes to self-doubt.
Rest assured that you will do fine and your baby will thrive. This guide will help make it a little easier.
has been added to your cart!
have been added to your cart!
Introducing The…
The Easy Guide to Parenting for New Moms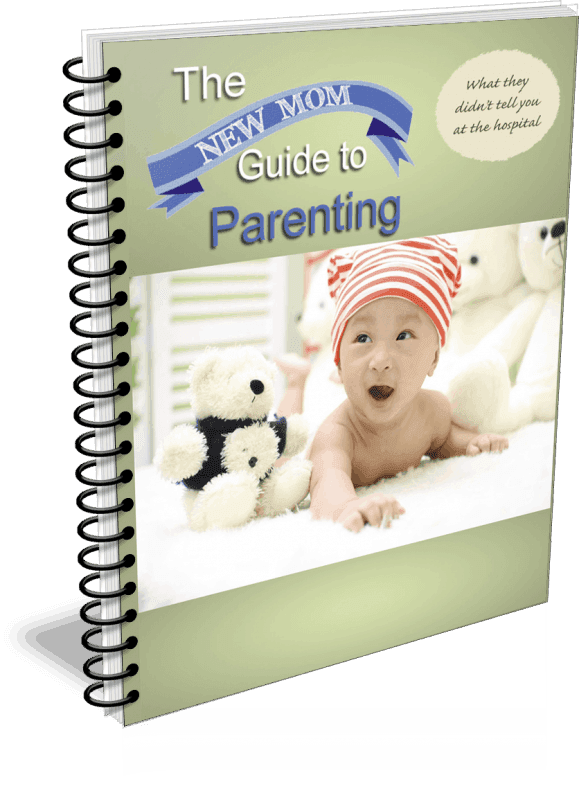 Here's a note from a new mommy:
"Don't feel bad if you don't feel the spark between you and your baby the first second you see it.
Yes, the love you will feel for that baby is going to be unlike anything you have ever known. But, the first time you meet you are going to be exhausted and frantic from labor. You and your baby need some time to bond!
Breastfeeding is a great way to bond, but it can be stressful at first too. Skin to skin, and just holding your baby are also both ways for you and your baby to connect."
If you're so overwhelmed you don't know how you're going to survive; skip to the section on What to Do If You're Desperate. It will give you some quick ways to deal with your current stress. You can return and read and the rest of this guide later.
Nine Post-Baby Body Changes Your Doctor Never Mentioned
Giving birth is a major ordeal for your body. But once it's over, you may have thought that your body would quickly return to its pre-pregnancy condition. Unfortunately, this is not the case.
For some reason, doctors often forget to mention some of the after-pregnancy issues that new mothers have to deal with. Here's a list of nine things you might experience.
Constipation – If you had an epidural you may not have a bowel movement for several days. Plus, the first time you do it's probably going to be painful. Stool softeners can help with this situation.
Bleeding – You may find yourself bleeding or having a vaginal discharge. The flow usually starts out heavy and bright red, then becomes lighter and a pink color. The discharge can last for several weeks. Tampons can cause infection so it's best to wear sanitary pads during this time.
Swollen feet – It is normal to have edema or swelling of the hands and feet after pregnancy. This is caused by your uterus squeezing blood into your body after you give birth. Also, if you have received IVs of fluid during your delivery, the extra fluid usually ends up in your feet and sometimes your hands.
Put on some slippers for a few days while you relax at home with your baby. You might want to leave your rings off until you see if your hands are going to swell.
Hemorrhoids – Ouch. No one wants to deal with these, especially if you're dealing with constipation as well. It's not a fun combination. But sadly, many women experience these after a vaginal birth. The pushing can cause the veins to burst, causing a whole set of hemorrhoids to emerge. Soak in a tub or sitz bath, and use moisturized wipes when you go the bathroom. A cold compress can help relieve the pain.
Back and hip pain – You probably thought that after you gave birth, the hip and back pain would go away, and it does for most women. But some still experience mild to severe pain in their lower back and hips. This is from stretched ligaments during pregnancy and birth, or from carrying around a baby on your hip.
Also, your abdominal muscles are weakened so your lower back is taking up the slack. As your muscles regain their strength, the pain should go away.
Doing stretches can help get you back in shape. You may be able to find a DVD that shows post-pregnancy exercises. If those don't help, you may need to talk to a physical therapist. Your doctor may be willing to prescribe some mild pain killers.
Skin problems – You may notice a tan color around your eyes after pregnancy. This will fade in a few days. Some women suffer from a rash or dry skin around their mouth or chin. This will go away in a few weeks. Ask your doctor what type of lotion or cream is safe to use.
Sweating – Don't worry if you wake up in the night covered in sweat. This will pass, along with everything else.
Hair loss – While you were pregnant your estrogen levels were elevated. This is why you had thick, beautiful hair. More hair was growing and less was dying than usual. However, after pregnancy estrogen levels drop and you may start losing a lot of hair all at once. Your hair should return to its normal state in a few months, though some mothers claim their hair remained thinner after giving birth.
Incontinence – For months your baby's head was pushing against the side of your vagina. The nerves can become numb and you don't get the signal that you need to use the bathroom.
Wear a pad for a few weeks (which you'll probably need to do anyway because of after pregnancy bleeding). Go to the bathroom even when you don't feel you need to go. This is a temporary condition that goes away usually in a week or two. If it persists, talk to your doctor.
If you have a burning sensation when you go to the bathroom, talk to your doctor. That may be a sign of a urinary tract infection.
All of these issues will pass with time, so don't worry. Talk to your doctor about any concerns.
has been added to your cart!
have been added to your cart!
Package Details:
Download File Size – 1.71 MB
Total Word Count: 5300+ Words
Word Doc Format – Source File
eCover Graphic – Jpeg Format
License Details:
You can add the articles or content to an ebook or product that you plan to sell or give away for individual use.
You can use the content to build your email list.
You can modify the content by removing, adding or otherwise editing to suit your needs.
You can use the content on your websites, blogs, newsletters or anywhere you publish content.
You can add your affiliate links, product links, Adsense and other ad code.
You can bundle the content into a viral report, free ebook, product or bonus for your customers.
You can charge for access to read this content. For example, a paid ebook, membership site or other paid access content.
You can translate it into another language and resell with personal use rights.
You can add the content as a autoresponder email series.
What you CANNOT do:
1 – You cannot give any type of resell rights to others. In other words, you can sell this stuff, but your customers can't.  Why?  This protects all our members and helps ensure there is a consistent limit on the number of sellers of this PLR. We allow 100 members/sellers maximum. Period.
2 – You cannot submit any of the content provided by Buy Quality PLR to reprint article directories or other websites which accept reprint content even if you have edited or reworded the content.
Why? Because many article directories won't take PLR articles. If everyone started submitting similarly written articles to these directories it wouldn't be fair for the directory owners, their users or our members. Be fair to everyone involved and don't do it, even if you feel you've edited or reworded the article.
has been added to your cart!
have been added to your cart!
Share this and get 20% off!
Related Products That May Interest You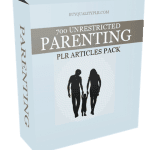 #Parenting #ParentingStress #BabyCarSeat #BabyAdvice #ParentingStyle #ChildSafety #BedtimeRoutine 700 Unrestricted Parenting PLR Articles Pack In this PLR Content Pack You'll get 700 Unrestricted Parenting Articles with Private Label Rights to help…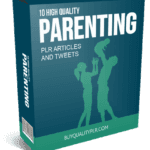 10 High Quality Parenting PLR Articles and Tweets #Parenting #PLRArticles #PLRContent # ParentingPLR #PLRArticlePack In this PLR Content Pack You'll get 10 Top Quality Parenting Articles and Tweets with Private Label…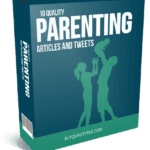 10 Quality Parenting PLR Articles And Tweets In this PLR Content Pack You'll get 10 Top Quality Parenting Articles and Tweets with Private Label Rights to help you dominate the…
---
TAG : baby parenting plr lead magnet, children plr, kids plr, new mommy plr report, parenting, parenting plr, parenting plr content, parenting plr report, parenting report, plr parenting
CATEGORY : Family PLR Articles, Kids PLR, Lead Magnets, Parenting, Parenting PLR, Parenting PLR Ebooks, PLR Lead Magnets, PLR List Building Reports, PLR List Building Reports, Private Label Rights Products, Relationships, Relationships PLR, Women Issues PLR Articles