#CreatingPlanners #PlannerTemplates #PlannerCreation #TimeManagement #OrganizationQuotes
Creating Planners Done For You Marketing Templates
Creating Planners Done for You Marketing Templates – Insider's Guide to Creating Planners
Planners help your followers accomplish their goals. They help your customers get and stay organized. For example, you run a travel blog aimed at busy moms looking for family vacation destinations. You could create a planner titled "Our First Vacation at Disney World." Your readers could use this planner to track all their travel arrangements and agenda for the trip.
Planners help your community act. It's easy for your readers to skim through your latest blog post on organizing your closet. But what if you took that same information and turned it into a planner? You could create one divided into seasons called "An Organized Closet Is a Happy Closet: How to Keep Yours Neat & Tidy All Year Long."
Now with a planner, your readers are more likely to absorb and act on your information. When they know your suggestions work, they're more likely to recommend your blog to their friends and family!
Planners eliminate procrastination. What keeps your followers and customers stuck isn't how big a task is or how long it will take. The challenge for most people is not knowing where to begin.
But when you offer a planner that's broken down into individual steps, you help your customers get started. For example, you run a web design blog. You know a lot of your customers that keep putting off the rebrand their websites desperately need. Why not create a planner called "12 Simple Steps to Redesigning Your Website"?
Break each step down into tiny, manageable tasks. Explain what needs to be done and why it needs to be done in that order.
Make suggestions that will guide your customers through the whole process. For example, you might say, "Now is the time to choose your WordPress framework. I love and recommend the Genesis Framework from StudioPress because it looks fantastic out of the box!"
has been added to your cart!
have been added to your cart!
Introducing The…
Creating Planners Done For You Marketing Templates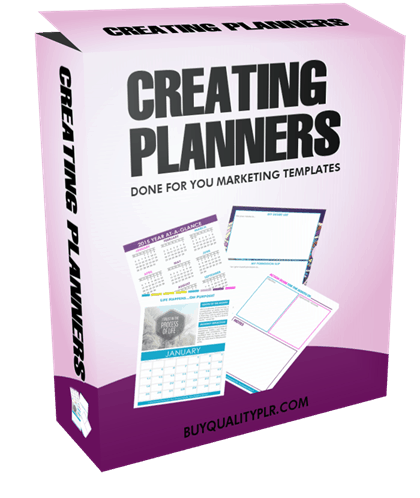 Let's Talk About the Templates and Tools Included in this Month's Package:
Our goal every month is to make things simpler for you…to make it easier for you to reach more people in your business and generate more sales. With that in mind, let's look at this month's tools.
Planner Templates
10 Planner Templates (.docx)
These templates can be used as a jump start for your planner creation. Each is a unique design you can use as is or update to fit your style.
Planner Creation Checklist
This checklist will help to ensure you don't miss a thing as you create and prepare your planner to sell. It includes tips for what to include in your planner as well as how to market them.
100 Time Management and Organization Quotes
This list of time management and organization quotes will come in handy as you create your planner. Just copy and paste them onto your planner pages making it super easy.
10 Example Planner Cover Templates (JPG Format)
These examples show you what can be done with the templates to get your creative juices flowing.
10 Editable Planner Cover Templates with Prompts (PSD Format)
Customize these covers however you like with your own title and other text using Photoshop.
10 Blank Planner Cover Templates (JPG Format)
These covers can be customized with a title, inspirational words or whatever you can imagine for your planner covers(Photoshop not needed).
Planner Covers in 4 Different 3D Versions
Use these done for you planner cover versions to help promote your planners.
As you can see, everything included in this month's Planner Templates will make it easy for you to start creating your own planners while sharing the many advantages of planning for both life and business with your audience.
Grab these awesome done-for-you Creating Planners Templates while the price ie still and learn to properly brand and monetize your content correctly.
You'll also get an insider guide to explain everything to you and give you the extra edge.
This information along with this month's tools will help you grow your business using Creating Planners
Grab your Creating Planners templates pack today!
has been added to your cart!
have been added to your cart!
Package Details
Insiders Guide
Checklist
Planner Templates
Quotes
License Details:
[YES] Can be used for Personal Use
[NO] Can convey and sell Giveaway Rights
[NO] Can convey and sell Resale Rights
[NO] Can convey and sell Master Resale Rights
[NO] Can convey and sell Private Label Rights to the original document
has been added to your cart!
have been added to your cart!
Share this and get 5% off!
Related Products That May Interest You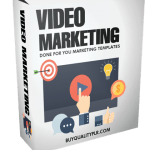 #VideoMarketing #VideoMarketingTips #VideoMarketingTemplates #VideoTestimonials #ProductPromotion Video Marketing Done For You Marketing Templates Video Marketing Done For You Marketing Templates - Video Marketing Results Templates One of the most effective tools…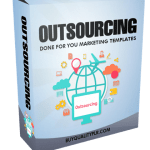 #Outsourcing #OutsourcingTips #ProjectListing #OutsourcingSites #OutsourcingTemplates Outsourcing Done For You Marketing Templates Outsourcing Done For You Marketing Templates - Outsourcing can be helpful for business owners of every level. You can…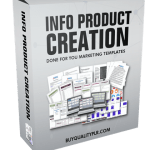 #InfoProduct #InfoProductCreation #ProductCreationTips #ProductBrainstorming #InfoProductPlanning Info Product Creation Done For You Marketing Templates Info Product Creation Done For You Templates - Information Product Creation Templates An information product is a…
---
TAG : creating planners, creating planners content, creating planners done for you marketing templates, creating planners personal use rights, creating planners puo, creating planners templates
CATEGORY : Done For You Marketing Templates, Personal Use Only Products