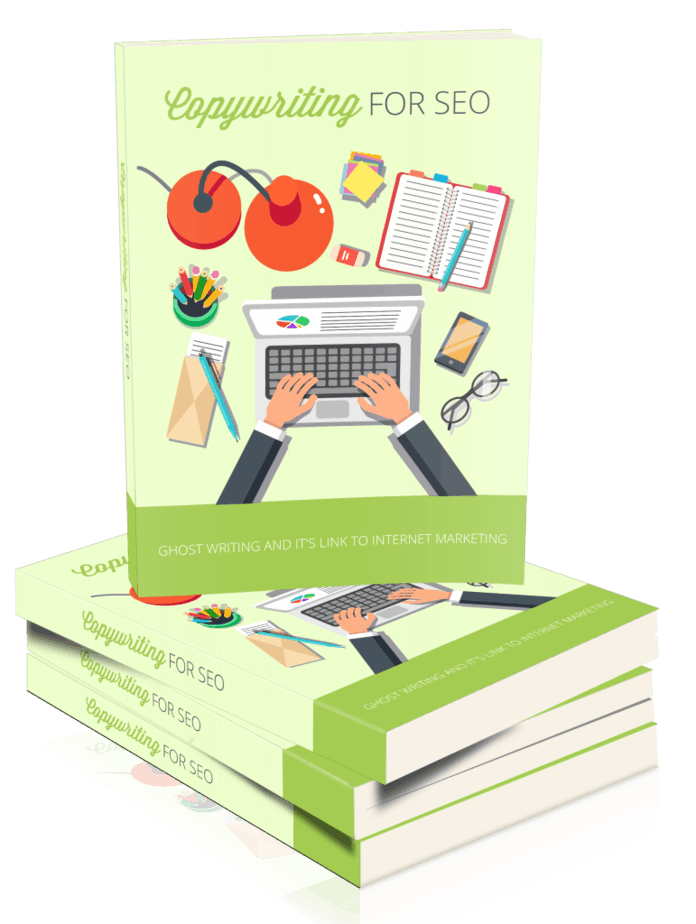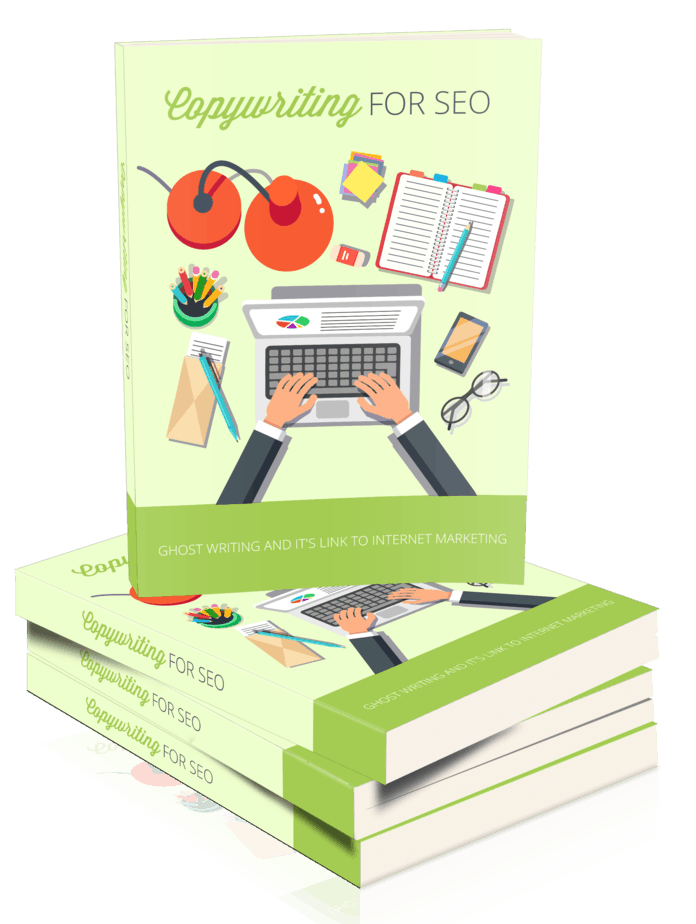 Choose Your Desired Option(s)
has been added to your cart!
have been added to your cart!
#Copywriting #CopywritingTips #SEOCopywriting #SEOarticleWriting #GhostWriting
Copywriting For SEO MRR eBook and Squeeze Page
The year 2000 not only symbolized the start of the 21st century. It was also the time of the Dotcom bubble or what is commonly referred to as the period of disappointment over the overrated and anticipated boom of the information technology industry. The industry, well, quite boomed, but not to the extent perceived and forecast.
At the height of the Internet bubble was the realization that the online media needs further modifications. From about 1996 to the early 2000, the term search engine optimization started to become a common industry phrase. That is because Internet that time was rapidly increasing its popularity. The online medium was also reshaping its own landscape.
The use of search engines proliferated. That has been due to the fact that the number of global Websites shoot up robustly and the volume of contents, both relevant and irrelevant, flooded the Internet. And boy, the influx has been quite awesome and overwhelming! To be able to survive the competition,
Websites have to make sure the content of their sites are appropriate and well accessed by numerous online users.
Introducing:
Copywriting For SEO MRR eBook and Squeeze Page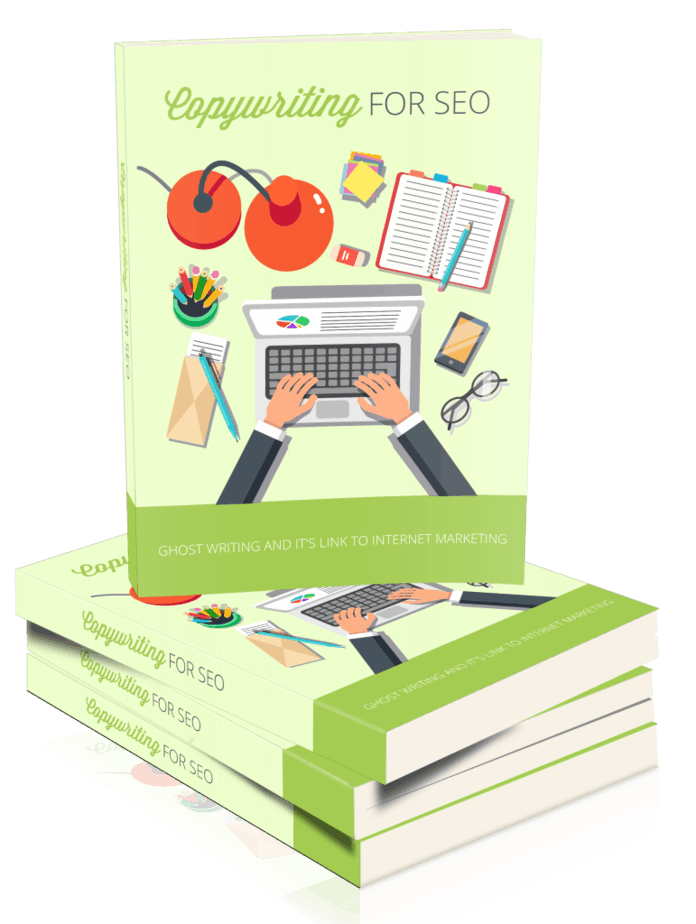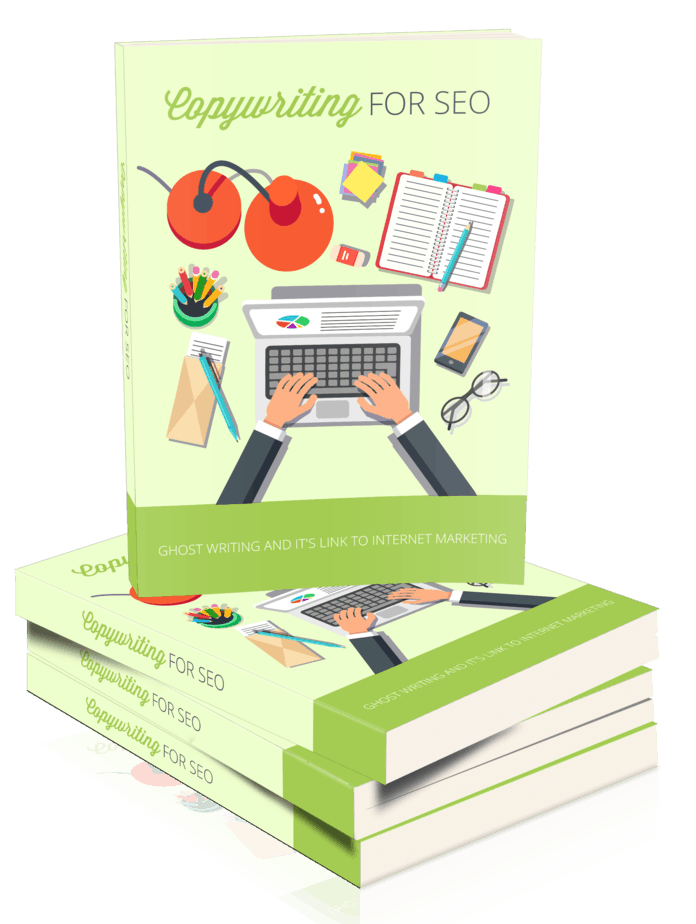 From 1996 to 2000, SEO copywriting was still not formulated. To optimize Websites, operators and owners had just needed to formulate and create Meta tags or titles and submit the tags and the whole Website to directories and search engines so that search listing would include the Website. During those years, the concern of SEO specialists was to make sure the search engine ranking was high through visits from online users. It wasn't important whether the site actually made money or successfully sold items.
The advent of Internet marketing changed the overall landscape of the Internet and of SEO rankings. From 2000 up to the present, search engine rankings now depend on the actual number of usual visits of Websites, plus, the effectiveness of such sites in selling products or calling readers and consumers to action.
Now, Websites know and acknowledge the importance of keyword-rich content. Copywriting now requires writers to follow keyword densities and appropriate uses. That is because keywords dictate the overall effectiveness and search engine rankings of specific SEO articles.
SEO article writing is also referred to as ghost writing. That is because the actual and real writers of the SEO articles are not revealed. Unlike in usual forms of writing, there is no by-line is SEO copywriting. The written output would be considered as an intellectual property and legal ownership of the Website to which the content is found and contained.
Internet businesses and merchandisers make use of the Internet as an effective marketing venue by using Websites to directly sell products and services. Usually, there are links and advertisements that are put in various Websites so that online readers and intended clients would get to see the ads and click on to make purchases or be redirected to the site of the advertiser.
That is how Internet sites make prosperous amount of money online. I is somehow exciting to establish your own Website or online business because there is great possibility of income generation. If you know how to appropriately strategize to make your SEO content effective and reliable, for sure, you would be able to pull out a lot of income from your Internet venture.
Once you fully understand the dynamics and concepts behind SEO article writing and Internet marketing, for sure, you would be able to maximize the existence of your Website or online business and use its potential to be able to generate more revenues and open up more promising opportunities. In fact, SEO techniques and writing make up the modern concept of Internet marketing.
has been added to your cart!
have been added to your cart!
Package Details:
Total File Download Size:
5.68 Megabytes (MB)
Master Resell Rights License:
[YES] Can be sold as it is no less than $7.00.
[YES] Can pass on master resell rights to your customers.
[YES] Can pass on resell rights to your customers.
[YES] Can pass on personal use rights to your customers.
[YES] Can add to a PAID membership site (PU ONLY).
[YES] Can be bundled within a product package.
[YES] Can be giving away as a bonus.
[YES] Can give away the product to your subscribers.
[YES] Can edit the sales page and opt-in page.
[NO] Can add to a free membership site.
[NO] Can pass away the product for free.
[NO] Can edit the contents of the ebook.
This product does NOT include private label rights
Share this and get 20% off!
Related Products That May Interest You