#BlogOperations #BlogPublishing #Blogging  #BloggingMethod #BlogContent
Blog Operations Unrestricted PLR eBook
Get Ready to Give Your Business a Huge Upgrade, Because You're About to Discover the Time Saving, Profit Boosting Magic of…
I know your time is valuable, so I'm just going to give you a quick description of this incredible ebook…
Introducing…
Blog Operations Unrestricted PLR eBook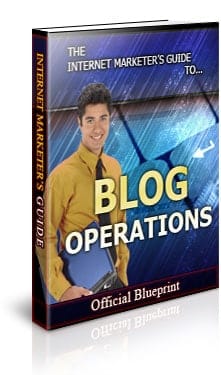 How to get the most benefit and profit from owning and maintaining blogs. Here's just a small sample of things you'll discover in this report…
The most effective and profitable method of publishing your blog and it won't cost you a dime.
How you can get unlimited free content for your blog – and it doesn't require any work on your part!
The one thing you can do to attract unlimited and loyal readers who will keep coming back week after week.
The primary reason most blogs fail and what you can do to ensure that your blog is a major success.
Tricks of the trade you need to implement in order to make absolutely certain your blog content is search engine friendly.
The most effective method you can use to get other website owners to promote your blog and its content.
Where and how to put Google Adsense code on your blog pages that will bring you the highest number of viewer clicks.
All you have to do is grab your copy below now!
has been added to your cart!
have been added to your cart!
Here's a Sample of The Content in The Blog Operations PLR eBook:
The fact that blogs have become an extremely popular marketing and promotion method is no surprise. Not when you consider the advantages they offer over the standard website.
For one thing, if you use an independent online blogging service like Blogger.com (http://www.blogger.com) you don't need any web design or programming skills. You simply sign up for a free account, choose the template you want, and then begin posting content.
And since these types of services are maintained on the owner's server, there's no need to acquire independent web hosting or domain names. Whether you operate one blog or several hundred, there's no cost whatsoever.
Another important advantage is being able to get your blog (and subsequently, future blog postings) indexed by search engines in a much shorter period of time.
For the most part, that can be attributed to three factors:
Search engines such as Google favor blogs, mostly because it's fresh content that's updated on a regular basis.
Ping capability means you can immediately notify search engines whenever new content has been added.
Syndicating blog content through RSS feeds increases both the content value and the number of back links.
Just like any other website, you can also incorporate independent advertising in your blog template.
Customized Google Adsense ads, for example, can be quickly and easily added to a Blogger website. You can also sell additional advertising space. These ads can either be placed throughout the overall content or established within designated areas of the template.
Of course, the real money-making potential is the fact that you have a platform for including whatever information or promotions you choose. And the fact that blogs are already accepted as a personal announcement vehicle, they can be the perfect place to offer product testimonials and endorsements.
and interesting information, other bloggers will come. The only difficulty is providing this type of inviting content on a regular basis.
The reason most blogs fail (other than the fact that so many of them contain nothing worth reading about) is simply because the owner can't keep up the pace. They open their blog, post some good content for a period of time, and then gradually run out of steam.
It doesn't have to go that way…
What you need to understand is that blogs were and always will be a vehicle for venting personal thoughts. That's not to say you can't use them for business. They just need to be geared more toward a private writings than a promotional message.
When you think about the way blogs started out – and what continues to make them so popular – it's obvious that owners use them to "bare their soul", so to speak. They don't labor over their content, constantly revising and editing as though it were some sort of literary masterpiece.
They simply speak opening and honestly about what they feel and what they think. And, if what they write is highly engaging, their blog will not only attract a considerable amount of followers, it will endure over an extended period of time.
In other words, it will last long after thousands of other blogs have bit the cyber dust and disappeared.
has been added to your cart!
have been added to your cart!
Package Details:
Total File Download Size:
1.24 Megabytes (MB)
Private Label Rights License:
[Yes] Products may be sold separately
[Yes] Products may be bundled
[Yes] Products can be a bonus for another product
[Yes] Can be added to paid membership sites
[Yes] Can add bonuses to the Product(s) for sale
[Yes] Can be sold as a physical product
[Yes] Can be sold as a digital product
[Yes] You may put your own name on the sales letter
[Yes] You may rename the Products
[Yes] You may edit the sales material
[Yes] You may edit the content of the product
[Yes] You may use the source code to create new products
[Yes] Can be added to free membership sites
[Yes] Can be given away for free
[Yes] Can sell Resale Rights
[Yes] Can sell Master Resale Rights
[Yes] Can sell Private Label Rights
has been added to your cart!
have been added to your cart!
Share this and get 5% off!
Related Products That May Interest You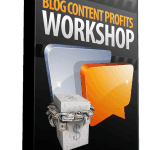 Blog Content Profits Coaching Workshop List Building Package Use My Super Successful, Paint By Numbers System To Learn How To Create Blog Content That Makes You Money Over And Over…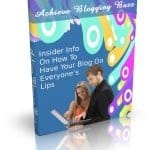 Achieve Blogging Buzz eBook With Master resell rights "Discover The Secrets To Skyrocket-ing Your Blog To Success & Profits Through These Certified Tips Guaranteed To Make Your Blog Go…
---
TAG : blog operations, blog operations plr, blog operations plr content, blog operations plr ebook, blog operations private label rights
CATEGORY : Blogging, Blogging Ebooks MRR, Blogging PLR, Ebooks, Master Resell Rights Products, MRR eBooks, PLR eBooks, Private Label Rights Products, Resell Rights Ebooks, Resell Rights Products, Unrestricted PLR