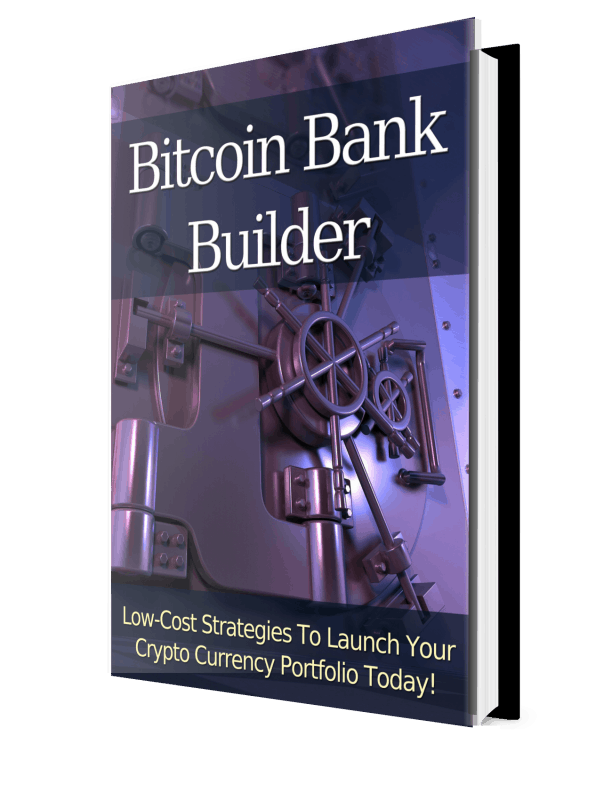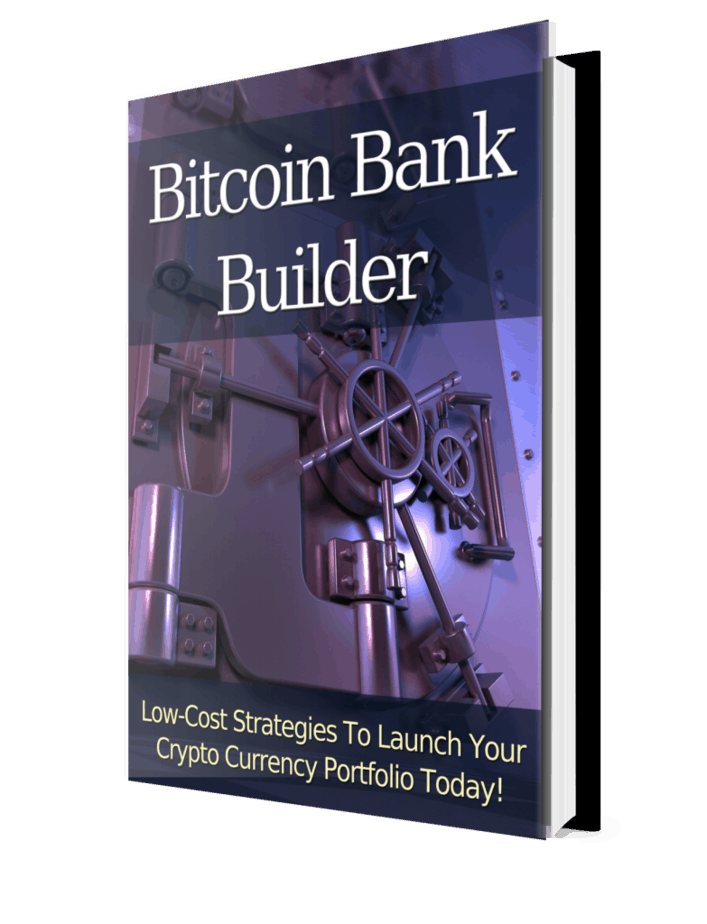 Choose Your Desired Option(s)
has been added to your cart!
have been added to your cart!
#Bitcoin #BitcoinBankBuilder #BitcoinInvesting #BitcoinCurrencies #CryptoCurrencies
Bitcoin Bank Builder PLR eBook
A 5 Step Strategy for Building a Viable Bank for Bitcoin Investing
OK, we all know why we're here…
We see the enormous upside in Crypto Currencies and we want
to get a hold of as many as possible, as fast as possible, so we
can benefit from the price increases we keep hearing about.
I plan to go a little further though…
I also want my Altcoins to be generating additional income.
To be blunt, I'm from the instant gratification generation and I don't
plan on waiting 5-10 years to benefit from the work I do now.
And it shouldn't be that hard. After all, we've all heard the predictions…
Bitcoin set to reach  $10,000… $100,000… or even $1 million
 according to some people who really ought to know.
It's not hard to do the sums and imagine how a decent holding would change our lives…
I'm sure everyone reading this page agrees it would be really good to be holding 10, 20 or more bitcoin even right now… while they are under $5000 each.
It doesn't take a lot of imagination to know how that would change your life.
But very few of us have $50,000, $100,000 or more to invest in this.
And to be honest, with the Bitcoin price so volatile, I'd want a whole lot more than that in reserve before I spent so much on such a single investment.
So I've developed my own Bank-Builder strategy that does all this for me…
It's a low-risk, low-cost method to raise capital and generate additional
ongoing cashflows that I can enjoy or reinvest as the mood takes me.
And right now it's working a treat, so let's get to it!
Introducing…
Bitcoin Bank Builder PLR eBook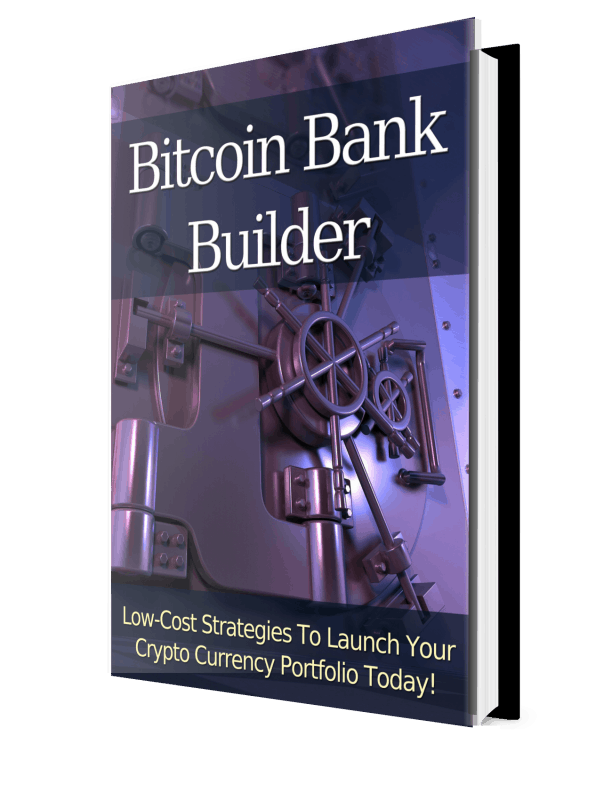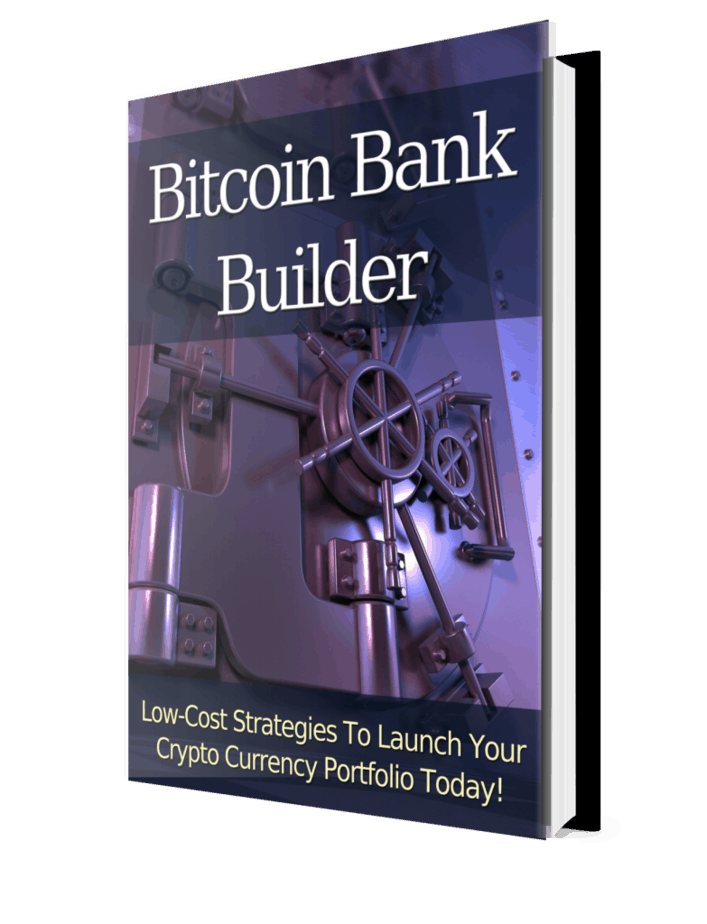 Your Investment Timeline
I'll warn you now, when it comes to investment… and business in general… I am quite measured and conservative… but I'm always in a hurry!
Patiently impatient!
I'm in this for the long haul, but life is short, so I don't plan on taking ten years to get to where I want to be.
I'm certainly not going to wait that long to enjoy the fruits of my labours.
But I'm also painfully aware that when it comes to investing, shortcuts often turn into lengthy delays and major detours.
So I rely heavily on my built-in 'too good to be true' meter.
If something sounds too good, then it probably is and I proceed with caution.
The thing is, in a new and booming niche like crypto currencies, there are plenty of amazing opportunities that might seem too good to be true on the surface.
But when you dig a little deeper, you soon realise there are some fundamental factors at play that actually do make it all too possible.
So this report is not about get-rich-quick or pie-in-the-sky programs.
It's all about using a mix of tools to generate income ASAP and putting that to work in a diversified mix of investments and money making programs.
Our goal is to generate long term capital growth and some immediate additional revenue.
The big disclaimer here is, this is a work in progress!
I'm several months into it and I can tell you that it's working extremely well up until this point…
And the people I've shared it with so far have been very impressed as well.
But I can't tell you how it ends just yet.
So like any business or investment opportunity…
Do your homework, do your sums and only spend what you can afford to lose.
But first read this report right through and get the big picture… then ask yourself if some of these strategies might just work for you too?
has been added to your cart!
have been added to your cart!
Package Details:
Covers
Ebook
Images
Source
Total File Download Size:
57.4 Megabytes (MB)
Private Label Rights License:
[YES]Can be sold
[YES]Can be used for personal use
[YES]Can be packaged with other products
[YES]Can modify/change the sales letter
[YES]Can modify/change the main product
[YES]Can modify/change the graphics and ecover
[YES]Can be added into paid membership websites
[YES]Can put your name on the sales letter
[YES]Can be offered as a bonus
[YES]Can be used to build a list
[YES]Can print/publish offline
[YES]Can convey and sell Personal Use Rights
[YES]Can convey and sell Resale Rights
[YES]Can convey and sell Master Resale Rights
[YES]Can be given away for free
[YES]Can be added to free membership websites
[YES]Can convey and sell Private Label Rights
Share this and get 20% off!