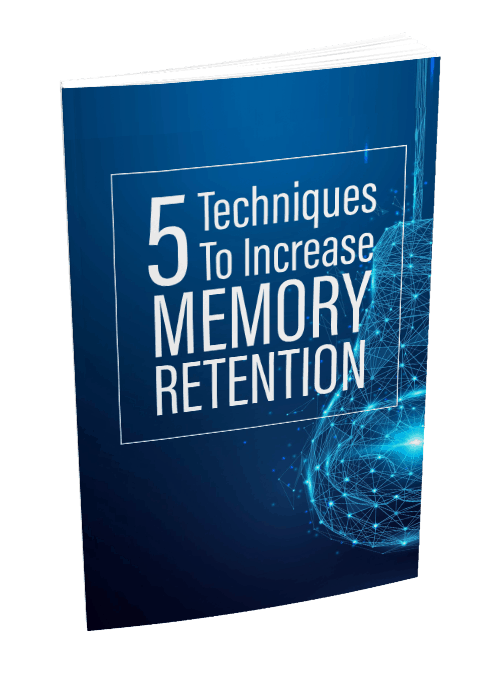 Choose Your Desired Option(s)
has been added to your cart!
have been added to your cart!
#MemoryTraining #MemoryRetention #MemoryImprovement #BrainTraining #MemoryTechniques
5 Techniques To Increase Memory Retention MRR Ebook and Squeeze Page
When it comes to upgrading our brain power, too many of us think in terms of wholesale improvement. We want to increase our IQ or our attention and generally we seek to 'level up' as though we were a Pokemon or a Dragon Ball Z character.
"It… it's over 9,000!"
With nootropics and brain training, it's certainly possible to add a couple of IQ points for what that's worth. And perhaps with enough brain training, we might be able to slightly increase our attention.
But that's not the only way to increase brain power and it's probably not the most practical.
Instead, I invite you to think of your brain in terms of its skill set. Skills include specific knowledge, techniques and abilities that can enhance our ability to use our brains practically.
A skill might be the ability to think in another language, it might be ambidexterity, it might be speed reading, it might be visualization or it might be memory techniques.
In these scenarios, you are not 'smarter' as such but you have the option to utilize skills that will help you be more productive and more creative nonetheless.
Developing a perfect memory is something that anyone can work towards and this has a ton of practical benefits in real-life situations. Read on to discover some of the best methods you can use to increase your ability to retain information…
Introducing:
5 Techniques To Increase Memory Retention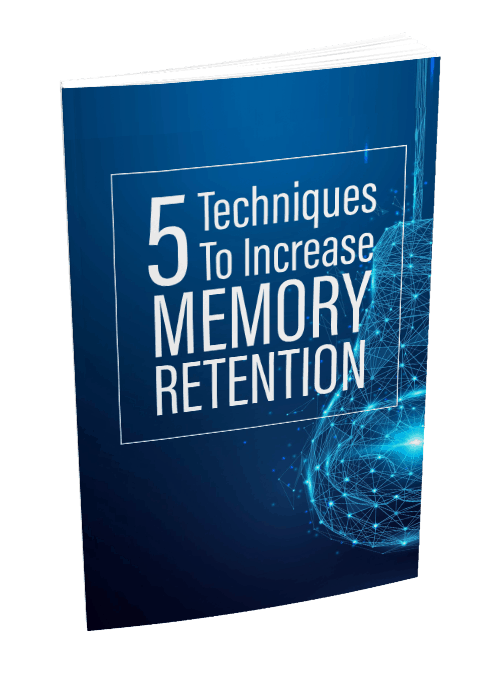 Levelling Up Your Memory With Brain Training
If you're intent on 'levelling up' your memory, then you have the option to do that through a number of techniques.
One option is to use some form of brain training. And here there is one strategy that stands out above the rest…
'Dual N-Back' training is an exercise that involves watching sequences of letters or numbers and then identifying when there is a repetition. The 'N' here represents how many steps back you are looking and of course it becomes harder the more information you need to retain.
The 'dual' aspect means you are actually watching for repetitions in two separate streams of stimuli.
This is the only form of structured brain training that has been repeatedly supported by the research as a means to increase not only working memory but also fluid intelligence and attention (1, 2).
But here's where you need to start being a little discerning. The usefulness of improving your working memory is questionable and the amount of work you'd need to do to see results is significant.
Working memory is the type of memory we use while carrying numbers during mental arithmetic and it's how we remember phone numbers briefly while looking for a pen. The span of working memory is believed to be 7 +/- 2 meaning it can go up to 9 and as low as 5.
There are very few scenarios where increasing working memory by a measly two digits would be helpful and rather the focus should be on converted working and short term memories to long term.
Dual N-Back is useful in other ways (for training attention for instance) and can help you to better juggle information and focus on the data that will eventually be transferred to longer-term storage in the hippocampus.
Working memory can therefore be a useful skill to develop alongside others, and will help to support memory retrieval. But beyond a certain point dual n-back will deliver diminishing returns.
has been added to your cart!
have been added to your cart!
Package Details:
Articles
Covers
Ebook
Optin Page
Total File Download Size:
6.75 Megabytes (MB)
Master Resell Rights License:
[YES] Can be sold
[YES] Can be used for personal use
[YES] Can be packaged with other products
[YES] Can modify/change the sales letter
[YES] Can be added into paid membership websites
[YES] Can put your name on the sales letter
[YES] Can be offered as a bonus
[YES] Can be used to build a list
[YES] Can print/publish offline
[YES] Can convey and sell Personal Use Rights
[YES] Can convey and sell Resale Rights
[YES] Can convey and sell Master Resale Rights
[YES] Can be given away for free
[NO] Can modify/change the main product
[NO] Can convey and sell Private Label Rights
Share this and get 20% off!
Related Products That May Interest You