10 Top Quality Life Goals PLR Emails eCourse - Top Quality Life Goals PLR Email Course ready to be used for list building, autoresponder emails and training your subscribers.
#LifeGoals #LifeGoalsTips #RetirementLifeGoals #RedundancyLifeGoals #LifeGoalsAfterIllness
10 Top Quality Life Goals PLR Emails eCourse
Top Quality Life Goals PLR Email Course ready to be used for list building, autoresponder emails and training your subscribers.
Simply slap your name on the squeeze page, monetize the emails with your own offers or affiliate offers and then pop them into your autoresponder tool like Aweber or GetResponse.
As you just already know, The Life Goals is evergreen and extremely profitable, so building your business email list, and training your customers while monetizing your emails is the best way to make money with this Life Goals PLR newsletter emails.
This is a complete ecourse consisting of Life Goals emails messages with private label rights to help train your customers on Life Goals.
has been added to your cart!
have been added to your cart!
Introducing The…
Top Quality Life Goals PLR Email Course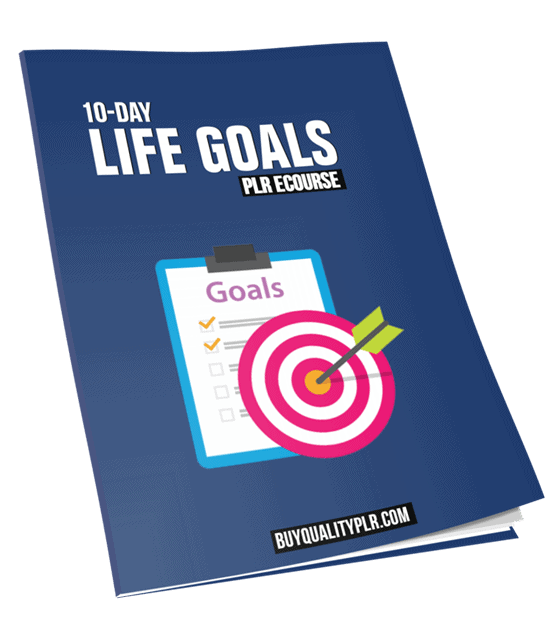 Below are the Life Goals that you are going to learn:
Life Goals in Your 20s
Life Goals in Your 30s
Life Goals in Your 40s
Life Goals in Your 50s
Life Goals in Retirement
Life Goals After Having a Baby
Life Goals in Your Working Life
Life Goals after Redundancy
Life Goals after Illness
Life Goals after Losing a Loved One
How Can You Use This Private Label Rights Ecourse To Make Money?
Use it to build a list of loyal subscribers that are eager to buy from you
Use it as a ecourse to train your list
Offer the ecourse as a bonus for affiliate offers
Offer the ecourse as a bonus for your own offers
Monetize the emails with your own products or affiliate products
convert the content into an ebook and sell it as a PDF
Make changes to the content and use it as blog posts to drive targeted traffic
Sample of the Top Quality Life Goals PLR Email Course Message:
Subject: Life Goals in Your 20s
Becoming an adult can be quite stressful but also extremely rewarding and exciting. This is your best chance to set and accomplish your life goals with a fresh start. Setting goals, no matter your age, should be personal to you. However, some areas are essential not to overlook if you want to have a successful life in your 20s and the next.
College or Career
Your 20s are the start of a brand-new world, and you need a way to continue it financially. Set goals that will help you accomplish this. Maybe that means you'll finish college or attend a vocational school. Whatever it is, now is the time to figure it out and create a plan of action to get it done. Keep in mind that it's natural for college and career goals to change as you get older and as you learn more about yourself.
Retirement and Emergency Savings
The idea of saving for retirement in your 20s may sound crazy, but it is the best thing you can do. Starting now will only allow you to have more because you are giving it more time to grow. Even if you can only save 100 dollars a month, this will really add up later in life due to compounding interest.
Your first goal needs to be three months of emergency expenses. After that, start donating that savings amount to a 401K through your bank.
Family/Relationship
Do you want kids in the future? A spouse? How about a home of your own? Saving now makes everything that much easier to accomplish. By the time you are in your 30s, you will be able to mark this off your bucket list easily and without stress. Not only that, but you will also get the house of your dreams more likely than not.
All you need to save is about 20 percent of your principal to get a good deal on a mortgage, which will always be less than if you paid rent for something similar in quality. Having children costs money, but if it's something you need and want in order to be happy, start now setting up your life for your dreams to come true.
Health
Before you plan on having kids (or even if you decide not to have kids), it's always helpful to set life goals related to health – including your mental health. Living a sedentary lifestyle can shorten your lifespan almost as much as smoking cigarettes can. Use your 20s to be the healthiest you can be to live the longest possible. The habits you form now will pay off in amazing ways later.
One tactic to ensure you are healthy is to make it simple. Move more than you sit and eat more plants than anything else. Also, stay hydrated and get check-ups and dental cleanings regularly even when you feel fine.
Personal Interests
It is never a good idea to avoid what you are passionate about. Maybe you are not one of the fortunate ones that get to work at a job you're passionate about yet. It's okay; dive into those passions when you can. Set a schedule so you fit it in.
Spending time with yourself is important, as is taking time to do what you like. For example, set a goal to read one book a month, or learn to paint, or take up a yoga practice. You can also work on that business plan you always thought was unrealistic. Passion projects always boost mental clarity and give everyone a sense of purpose.
Please Note: This is only snippet of the content so you can see the quality of the PLR report.
has been added to your cart!
have been added to your cart!
Share this and get 20% off!
Related Products That May Interest You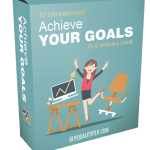 10 Unrestricted Achieve Your Goals PLR Articles Pack In this PLR Content Pack You'll get 10 Achieve Your Goals Articles with Private Label Rights to help you dominate the Achieve…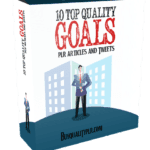 10 Top Quality Goals PLR Articles and Tweets #Goals #GoalsPLR #PLRArticles #PLR #PLRcontent In this PLR Content Pack You'll get 10 Top Quality Goals Articles with Private Label Rights to…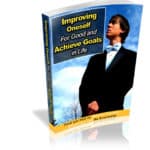 Improving Oneself for Good and Achieve Goals in Life PLR eBook True success in life can only come by not settling for mediocrity, we should always strive to achieve and…
---
TAG : life goals plr, life goals plr autoresponder series, life goals plr ecourse, life goals plr email course, life goals plr emails
CATEGORY : Lifestyle PLR, PLR Autoresponder Series, PLR eCourses, Private Label Rights Products, Self Help PLR, Self Improvement, Self Improvement PLR