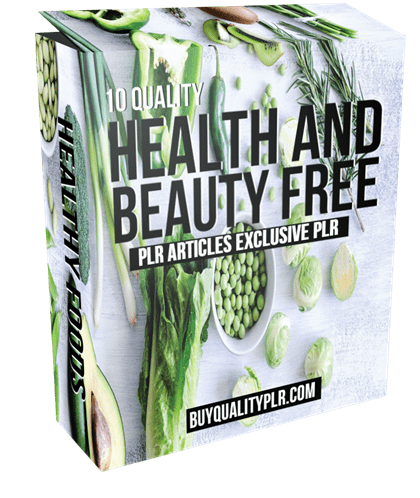 Choose Your Desired Option(s)
#HealthAndBeauty #BeautyTips #HealthySkin #LoseWeight #SlimmingDrinks
10 Quality Health and Beauty Free PLR Articles Exclusive PLR
Are you looking for free PLR articles on Health and Beauty? Download this 10 Quality Health and Beauty Free PLR Articles Exclusive PLR now.
Use these 10 Quality Health and Beauty Free PLR Articles Exclusive PLR to build your list, coach your customers, in your membership site, for blogging and many other ways.
These 10 Quality Health and Beauty Free PLR Articles is an Exclusive PLR content pack meaning it's provided by us and cannot be found anywhere else! Download these high quality free Health and Beauty PLR articles now.
These free quality Health and Beauty PLR articles can be downloaded instantly and is our gift to you.
It's our way of helping you to start and grow your online business.
Please note: By Downloading this FREE PLR Content, you are agreeing to join our email list where we will send you tips, more freebies, special offers and free training.
Introducing The…
10 Quality Health and Beauty Free PLR Articles Exclusive PLR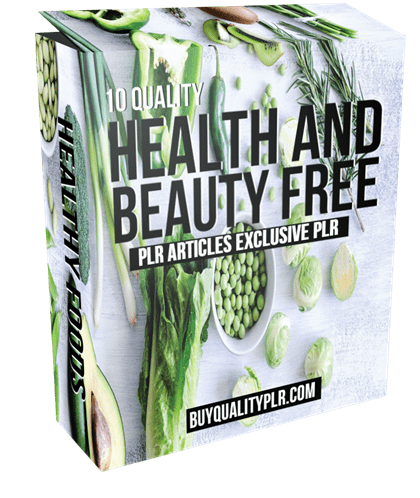 Here's the titles of the articles:
3 Powerful Slimming Drinks You Can Make at Home
5 Tips for a Healthy Summer Skin
5 Ways to Combat Facial Flaccidity
6 Strange but Useful Natural Beauty Tips
6 Tips to Avoid Bloating
7 Tips to Eat Less and Lose Weight Faster
12 Myths About Sleeping, Busted
Diabetes Through Antipsychotics
Eye Gymnastics 9 Easy Exercises to Protect Your Eyesight
Fasting in Diabetes
Here's a sample article so you can see the quality of the free PLR articles pack:
3 Powerful Slimming Drinks You Can Make at Home
In the fight against excess kilograms, slimming drinks play an important role. In the modern world, obesity is becoming a problem for an increasing number of people, regardless of age, gender or social status.
Sedentary work, a sedentary lifestyle, a huge number of places for a snack on the run sooner or later lead a person to increase in body weight. Fighting excess weight has subsequently become a priority in many countries around the world.
The use of beverages for weight loss also promotes:
– body cleansing;
– the restoration of health;
– an elevated standard of living.
It is not a secret for anyone that it is much more difficult to lose weight than to gain some. To cope with this difficult task, you need exercise, fitness, a balanced diet, as well as tasty and healthy drinks for weight loss.
Everyone who has faced the problem of excess weight begins their path to weight loss with attempts to limit themselves in what concerns food. Often, this method does not bring the desired result. What, in this case, does a person need to achieve their goal?
They are going to seek additional means that will help get rid of the life-threatening kilograms. First of all, this will come in the form of sports, and secondly – it will be a diet tailor-made for their own body. One contribution to that diet is provided by fat-burning drinks. They are low-calorie, taste good, and are easy to make.
Rules for the use of beverages for weight loss
To achieve a positive result with the use of beverages that help to get rid of extra kilograms, it is desirable to adhere to some completely uncomplicated rules:
– the slimming organism is susceptible to dehydration, which is why it is necessary to drink at least 2-2.5 liters of liquids per day;
– to achieve a long-term result, all fat-burning drinks should be taken in strict dosages and, preferably, on an ongoing basis;
– during the diet, tea (preferably green) and natural ground coffee are allowed without the addition of fatty cream and sugar;
– all nutritionists, without exception, have ruled against the intake of liquids during meals. It is better to drink a glass of water half an hour before a meal or an hour after;
– in order to avoid edema, do not drink any liquids just before bedtime;
– slimming drinks should be consumed three times a day preferably.
Types of drinks for weight loss
Drinks that effectively fight excess weight are special herbal teas with spices and honey, fruit and vegetable cocktails, berry smoothies and a novelty that has recently made its way into the world of slimming – Sassy Water (named for the nutritionist who created it).
It should be noted that, along with the consumption of these drinks, not only does one lose weight, but the human body will also be relieved of any slag, the antioxidants will eliminate toxins, the metabolism will be accelerated, the digestion process will improve, and, as a result, the person will feel an unprecedented burst of energy.
Recipes for weight loss drinks
Recipe #1. The Miracle Sassy Water
There's nothing complicated about Sassy Water. To make it, you need a couple of liters of pure still water, a ginger root, fresh mint or melissa, a small cucumber and lemons.
Prepare it in the evening, so that during the night, it has infused and absorbed all the useful substances. Prepare only one helping if you want to enjoy a fresh drink the next morning.
All of the solid ingredients must be thoroughly washed, crushed and mixed with the two liters of water. That's it, the drink is ready!
Keep Sassy Water preferably in a cool place. Every night, you will have to prepare a new portion of the cocktail. It is recommended to drink it the next morning on an empty stomach. The first portion is one glass, then, during the day, you need to drink the rest of the mixture.
The ingredients in the drink have a beneficial effect on the body. The fiber-rich cucumber kills the feeling of mild hunger and slows down the transformation of carbohydrates into fats.
Recipe #2. Green herbal cocktails
The green herbal cocktail is jam-packed with vitamins, antioxidants, amino acids, macro- and micronutrients.
To make this truly healing drink, you need a set of your favorite fresh herbs, a little water, a blender, any vegetables or fruits (cucumbers, tomatoes, asparagus, broccoli, bell peppers, avocados, apples, grapefruit, kiwis…), a pinch of spice (a mixture of peppers or Provencal herbs would be great for a vegetable cocktail), cinnamon, vanilla, ground sweet paprika, cloves and other seasonings.
All of the prepared ingredients should be simply ground in a blender, then half of the result splashed with water and put in a refrigerator for a while. This green cocktail fights off hunger well and can easily be used as a pre-lunch snack.
PLR License Terms:
You can add the articles or content to an ebook or product that you plan to sell or give away for individual use.
You can use the content to build your email list.
You can create a product/ebook/report with the content and give it away in PDF format.
You can modify the content by removing, adding or otherwise editing to suit your needs.
You can use the content on YOUR OWN websites, blogs or newsletters
You can add your affiliate links, product links, Adsense and other ad code.
You can bundle the content into a viral report, free ebook, product or bonus for your customers.
You can charge for access to read this content. For example, a paid ebook, membership site or other paid access content.
You can translate it into another language and resell with personal use rights.
You can add the content as a autoresponder email series.
What you CANNOT do:
1 – You cannot give any type of resell rights to others. In other words, you can sell this stuff, but your customers can't. You also cannot sell these articles as PLR. This license is non transferable.
2 – You cannot submit any of the content provided by Buy Quality PLR to reprint article directories or other websites which accept reprint content even if you have edited or reworded the content.
Why? Because many article directories won't take PLR articles. If everyone started submitting similarly written articles to these directories it wouldn't be fair for the directory owners, their users or our members. Be fair to everyone involved and don't do it, even if you feel you've edited or reworded the article.
Download this premium Health and Beauty PLR content pack absolutely free!
For more free PLR Articles – click here
To browse for more Free PLR downloads – click here
Share this and get 20% off!