10-Day JRaising Optimistic Child PLR ECourse ready to be used for list building, autoresponder emails and training your subscribers.
#RaisingOptimisticChild #HelpingYourchild #OptimisticChildTips #ParentingOptimisticChild #OptimisticKids
10-Day Raising Optimistic Child PLR ECourse
10-Day JRaising Optimistic Child PLR ECourse ready to be used for list building, autoresponder emails and training your subscribers.
Simply slap your name on the squeeze page, monetize the emails with your own offers or affiliate offers and then pop them into your autoresponder tool like Aweber or GetResponse.
As you just already know, The Raising Optimistic Child is evergreen and extremely profitable, so building your Popular Joint Venture Profits email list, and training your customers while monetizing your emails is the best way to make money with this Raising Optimistic Child PLR newsletter emails.
This is a complete ecourse consisting of Joint Venture Profits emails messages with private label rights to help train your customers on Raising Optimistic Child.
has been added to your cart!
have been added to your cart!
Introducing The…
10-Day Raising Optimistic Child PLR ECourse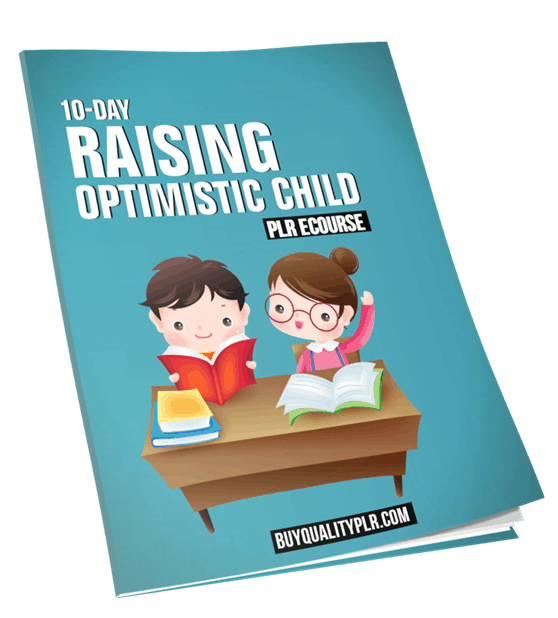 Below are the Raising Optimistic Child that you are going to learn:
1. Helping Your Child Stay Optimistic in the Face of Illness
2. Helping Your Child Deal Optimistically with Disability
3. Helping a child deal with stress optimistically
4. Helping your child be more optimistic despite poor grades
5. How to help your child through a friend breakup
6. Helping your child deal with relationship breakups positively
7. Helping your child through divorce
8. Helping your child deal with a bully optimistically
9. Helping Your Child Accept a New Sibling
10. Helping your child when moving to a new house
How Can You Use This Private Label Rights Ecourse To Make Money?
Use it to build a list of loyal subscribers that are eager to buy from you
Use it as a ecourse to train your list
Offer the ecourse as a bonus for affiliate offers
Offer the ecourse as a bonus for your own offers
Monetize the emails with your own products or affiliate products
convert the content into an ebook and sell it as a PDF
Make changes to the content and use it as blog posts to drive targeted traffic
Sample 10-Day Raising Optimistic Child PLR Ecourse Message:
Everyone goes through issues in life. Every single day is not rosy. Sometimes you have times in life where people get sick. Sometimes it can be something you'll get over in a few days, and other times it's much more serious. Sometimes it's you who are sick, and sometimes it's someone you love and care about.
However, even deadly illness need not get in the way of living a happy life if you can turn negative thoughts into better thoughts and act on that instead of the negativity that first comes up. That's the thing; the thoughts and actions don't have to be uber positive to work. They simply need not be negative.
For example, if you are a mom who needs to get chemo due to breast cancer, you may be wondering how much information you can share with your child before you go through with the procedures. You may also wonder if you should even tell them.
However, the truth is, shielding your child isn't going to make them more optimistic. Imagine the trauma of not being told something so serious as your mommy has cancer or is sick and needs treatment and thinking everything is fine, and then your parent is acting sick, tired, and maybe even dies?
When it comes to illness, it's much better to be prepared than to be surprised.
Being realistic will help protect your child in ways that you may not even realize. First, you can sit down with your child and explain what is happening in words that they understand based on their age, while also demonstrating your ability to be optimistic about what is happening and why.
"Mommy has a sickness called breast cancer. It is making mommy very sick, but she has a doctor who can help her get better. To get better mommy needs to take this medicine that makes her need to rest a lot. You may see mommy throw up or act very sick for a while. You can help mommy rest by reading your homework to her each afternoon when you get home and setting the table before dinner."
Do whatever is appropriate for the age group. Being more specific about the timeline of the medicine can also help. Even putting it on a family calendar so that you can all mark down the days until the treatment is over can help by focusing on the cure and the end instead of what is happening right now with the illness.
Meanwhile, as much as possible demonstrate your own optimism by focusing on the positive experiences you are having in relation to getting treatment. It may seem complicated, but study after study shows that attitude plays into the success of treatment.
Next time, we'll look at how to help your child cope when they have a disability.
Please Note: This is only snippet of the content so you can see the quality of the PLR report.
has been added to your cart!
have been added to your cart!
Share this and get 20% off!
Related Products That May Interest You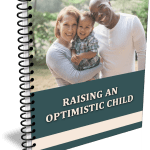 Top Quality Raising Optimistic Child PLR Report - In This PLR Report You'll Get Raising Optimistic Child Report With Private Label Rights To Help You Dominate the Parenting Market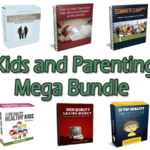 Kids and Parenting Mega Bundle Hey There Today we have something very special for you... Due to popular request, we've taken some of our top-selling and most popular Kids and…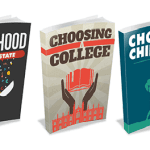 Parenting Ebooks Pack With Master Resell Rights Parenting Ebooks Pack MRR These MRR products come with professionally designed sales pages for the product and with all of the accompanying graphics…
---
TAG : optimistic child plr emails, raising optimistic child plr, raising optimistic child plr autoresponder series, raising optimistic child plr ecourse, raising optimistic child plr email course, raising optimistic child plr emails
CATEGORY : Kids PLR, Parenting, Parenting PLR, PLR Autoresponder Series, PLR eCourses, Private Label Rights Products