10-Day Getting Braces PLR ECourse ready to be used for list building, autoresponder emails and training your subscribers.
#Braces #BracesTips #GettingBraces #WearingRetainer #TypesOfBraces
10-Day Getting Braces PLR ECourse
10-Day Getting Braces PLR ECourse ready to be used for list building, autoresponder emails and training your subscribers.
Simply slap your name on the squeeze page, monetize the emails with your own offers or affiliate offers and then pop them into your autoresponder tool like Aweber or GetResponse.
As you just already know, The Getting Braces is evergreen and extremely profitable, so building your Popular Joint Venture Profits email list, and training your customers while monetizing your emails is the best way to make money with this Getting Braces PLR newsletter emails.
This is a complete ecourse consisting of Getting Braces emails messages with private label rights to help train your customers on Getting Braces.
has been added to your cart!
have been added to your cart!
Introducing The…
10-Day Getting Braces PLR ECourse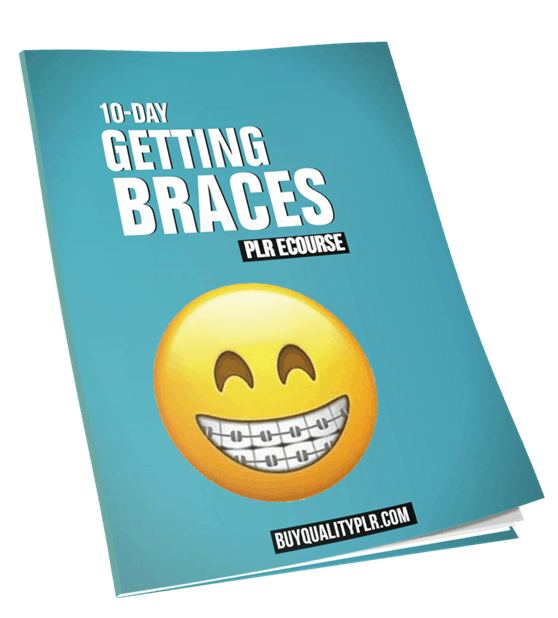 Below are the Getting Braces that you are going to learn:
1. How do you know that you need braces?
2. How much does it cost to have braces?
3. Different types of braces
4. What happens at the orthodontist?
5. How long do you need braces for?
6. Tips for helping your child adjust to braces
7. Looking after your braces
8. Braces – Food do's and don'ts
9. Tips for playing sport with braces
10. Wearing a retainer
How Can You Use This Private Label Rights Ecourse To Make Money?
Use it to build a list of loyal subscribers that are eager to buy from you
Use it as a ecourse to train your list
Offer the ecourse as a bonus for affiliate offers
Offer the ecourse as a bonus for your own offers
Monetize the emails with your own products or affiliate products
convert the content into an ebook and sell it as a PDF
Make changes to the content and use it as blog posts to drive targeted traffic
Sample 10-Day Getting Braces PLR Ecourse Message:
More than likely, if you have crooked teeth, you're going to either need braces or the newer Invisalign (or the alternatives to Invisalign) to straighten your teeth. However, the only real way to know for sure if you need braces is to see your dentist and ask for a referral to an orthodontist. Alternatively, you can go straight to an orthodontist to find out if you need them.
Having said that, there are some signs to look for to help you determine if you need braces or not:
Biting Your Check, Roof of Your Mouth, or Tongue Often
When you're trying to eat or even chew gum, if you have issues with biting yourself in the mouth due to the shape and arrangement of your teeth, you probably need some orthodontic work. This may include braces and possibly other things, like pulling teeth to give you more space.
Grinding Down on Teeth Harshly When Chewing
Have you ever been eating something like even a sandwich, but you notice that you sometimes grind your teeth or clash them together in a way that is very uncomfortable? You may also think you chipped something from the pressure that happens. This is usually due to misaligned teeth that affect your bite.
You Have Crowded, Misplaced or Blocked Teeth
If your teeth are misplaced or are blocking other teeth, it can be challenging not only to eat healthy food but also to care for your teeth. If you want to look after your teeth and keep them for life, getting braces will really help in this case.
Your Jaw Protrudes or Makes a Strange Sound
Even if it doesn't bother you now, if your jaw continues to make sounds like grinding or clicking sounds when you move, or it protrudes differently than it should, it can cause you problems later. This may be more than your typical braces issue, too; you may need significant help in this area.
Your Teeth Don't Meet In a "Bite"
When you relax your mouth and put your teeth together for a smile, if your teeth don't have a "bite" at all that fits together with the way they should, you can end up with extra wear and tear due to grinding when eating or sleeping. Braces can fix this issue.
Also, if you know that you have lost baby teeth either too early or later in life, there can be some issues. Regardless of what you see when you look in the mirror, if you're having any problems that make eating and even talking hard, seek a diagnosis from a qualified orthodontist.
Next time, we'll look at the cost of having braces.
Please Note: This is only snippet of the content so you can see the quality of the PLR report.
has been added to your cart!
have been added to your cart!
Share this and get 20% off!
Related Products That May Interest You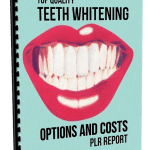 #TeethWhitening #TeethWhiteningTips #TeethWhiteningOptions #TeethWhiteningCosts #Bleaching Top Quality Teeth Whitening Options and Costs PLR Report Tips and Advice on Teeth Whitening and the Costs Is your smile the best it could…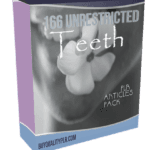 #teeth #dental #dentalcare #teethwhitening #toothdecay #toothpain #laserteeth #toothache #homeremedies #painrelief 166 Unrestricted Teeth PLR Articles Pack In this PLR Content Pack You'll get 166 Unrestricted Teeth PLR Articles Pack with…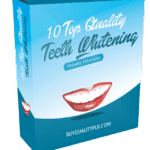 10 Top Quality Teeth Whitening PLR Articles In this PLR Content Pack You'll get 10 Quality Teeth Whitening Articles with Private Label Rights to help you dominate the Teeth Whitening…
---
TAG : braces plr emails, getting braces plr, getting braces plr autoresponder series, getting braces plr ecourse, getting braces plr email course, getting braces plr emails
CATEGORY : Health, Health PLR, PLR Autoresponder Series, PLR eCourses, PLR Lead Magnets, Private Label Rights Products