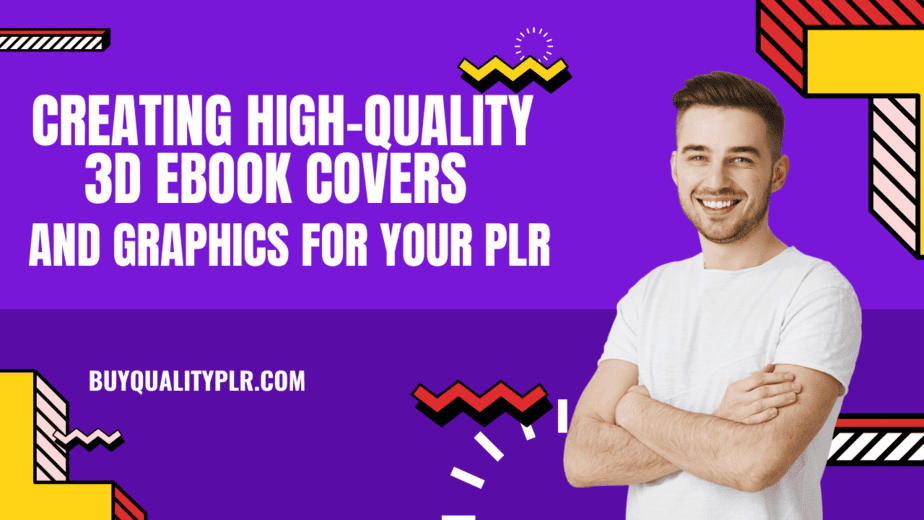 Have you ever purchased a PLR (Private Label Rights) product and then struggled with creating eye-catching graphics and ebook covers?
As entrepreneurs and online business owners, we know that first impressions mean everything. The look and feel of your digital product can either attract or deter potential customers.
In today's digital age, static and plain-looking graphics just won't cut it anymore.
If you're looking to take your PLR game to the next level, then it's time to start creating high-quality 3D ebook covers and graphics for your PLR.
In this blog post, we'll explore the importance of creating professional-looking graphics and covers, share some tips and tricks for getting started, and recommend some resources to help make the process a breeze. Let's get started!
Importance of Eye-Catching Designs for Digital Products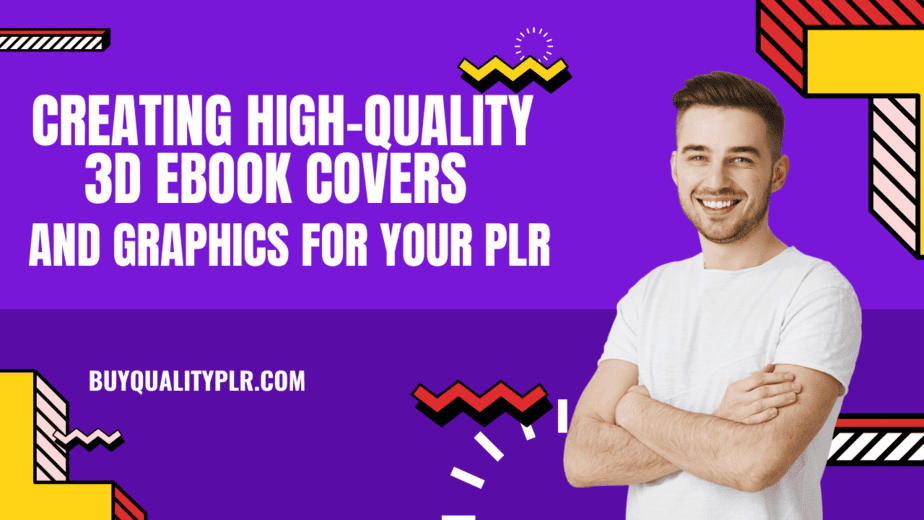 When it comes to selling digital products, having a visually appealing 3D cover design can make all the difference.
The colors and fonts used should be eye-catching and clear, and the cover should be readable in any size, from large to thumbnail.
It's important to check the publishing platform's specifications to ensure the cover meets their requirements. If views and sales aren't happening, don't hesitate to update and improve the cover image.
Thanks to digital platforms, it's easy to make changes.There are many 3D cover design tools available for creating covers and graphics for ebooks and digital products.
Many of these tools render 3D images of the product on items like iPods and mouse pads, creating a branded look for marketing and sales.
However, it's essential to choose the right tool carefully, as they vary in complexity of use. Many web-based tools, such as Pixel Studio and eCoverAuthority, offer various design choices to suit different preferences.
For those who prefer a more professional design, there are also book cover designers available, such as Ebook Launch and Nova Scotia's Book Cover Designer.
Ultimately, regardless of whether the design is self-made or professionally done, the importance of an eye-catching design for digital products cannot be emphasized enough. With so many digital products available, creating one that stands out visually can make all the difference.
Considerations for Creating Readable and Striking Cover Designs
When creating an eBook cover, it is important to first discuss the client's needs. Ensure that you are designing an eBook cover, not a printed one.
Different genres have different cover styles, so ask the author to define one key message to inform your design. Confirm which publisher your client is using, as each has its own size requirements.
Keep in mind that the front cover is what will be seen initially, so make it stand out in a grid of competing books.
When designing your eBook cover, choose colors, imagery, and typefaces that evoke a key emotion and offer a sneak peek into the plot.
Remember that readers often buy eBooks based on a small image, so make sure your design is legible as a thumbnail. The cover only needs the bare minimum: a title, author name, and cover art.
Double-check that the images and text are legible when shrunken down to thumbnail size.
Before handing over the eBook cover design, ensure that the images and text are legible, even when shrunken down to thumbnail size. If you used stock images in the design, inform your client.
If your cover is mostly white or very light, add a border to ensure it doesn't disappear into the background.
When handing over all your files, include an editable version of the final design, all web preview images, and a link to purchase any commercial fonts used in the design.
Using a 3D book cover creator like Book Brush can make creating an eBook cover easier. With the 3D Creator Tool, authors can create sleek-looking 3D images in seconds.
Book Brush offers industry-specific choices such as books, tablets, phones, and e-readers. Choose a standalone 3D image of your book cover or create a collage.
The single 3D book cover is also an effective choice for creating a marketing image for a cover reveal.
Specifications for Different Publishing Platforms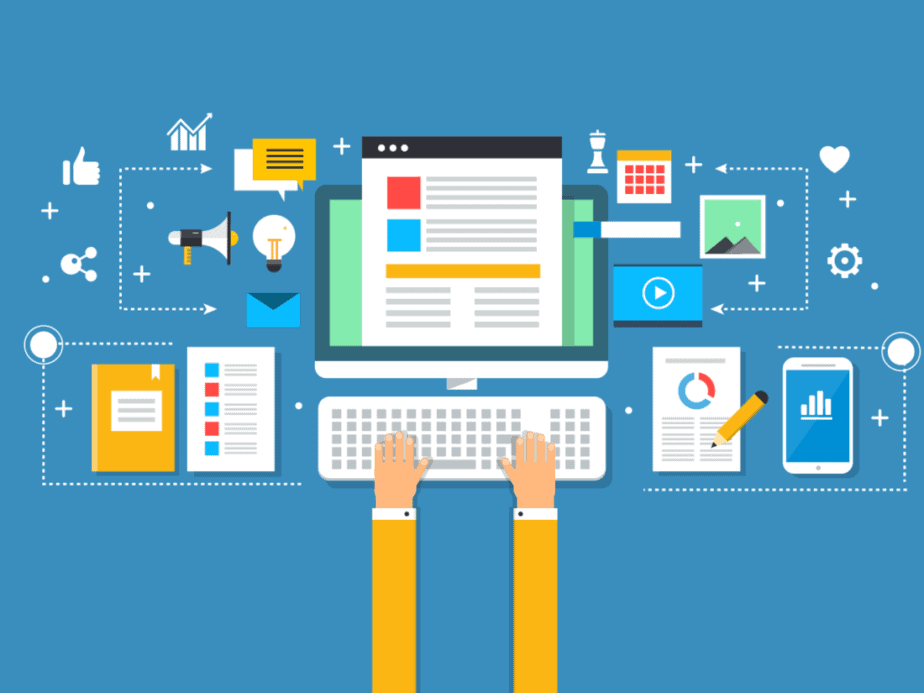 When creating 3D covers and graphics for your PLR, it's important to keep in mind the specific specifications for different publishing platforms.
Some platforms, such as Google Play and Createspace, may require a certain file size, format, or resolution for your cover image. This is essential information to ensure that your cover design looks great in any size, from large to thumbnail.
To make your ebook or digital product stand out, it's also crucial to choose eye-catching colors and fonts that accurately represent your content.
You can use these elements to further illustrate what your product or book is about, making it more appealing to potential readers or customers.
If your views and sales aren't happening, don't hesitate to update and improve your cover image. With digital platforms, it's easy to make changes and see the results quickly.
Some tools can make the process of creating 3D covers and graphics easier and more efficient.
Consider using an eCover generator, such as My eCover Maker or 3D Ebook Cover and Marketing Graphics Generator, which offer a wide range of options and monthly payment plans.
Additionally, Yellow Images and Mediamodifier are excellent choices for creating object mockups and realistic book covers.
The Benefits of Upgrading and Revising Cover Images
Having aesthetically pleasing 3D ebook covers that pop out attracts readers and sets apart your book from others. Upgrading and revising a book's cover image provides a more professional look for the book and conveys its main message.
Using a book cover maker such as Coverjig or a 3D book cover creator tool not only saves time and money but also offers users a customizable experience in selecting fonts, colors, and styles that target their book's genre and audience.
Investing in a proper cover design grants authors an excellent chance to increase their sales and promote their brand effectively.
The process of creating high-quality graphics for your PLR materials must be done regularly to keep up with the latest trends and maintain market relevance.
A beautiful cover alone is not enough to guarantee success, but it undoubtedly plays a critical role in grabbing attention and creating a lasting impression on potential readers.
How 3D Graphics Can Be Used for Marketing and Branding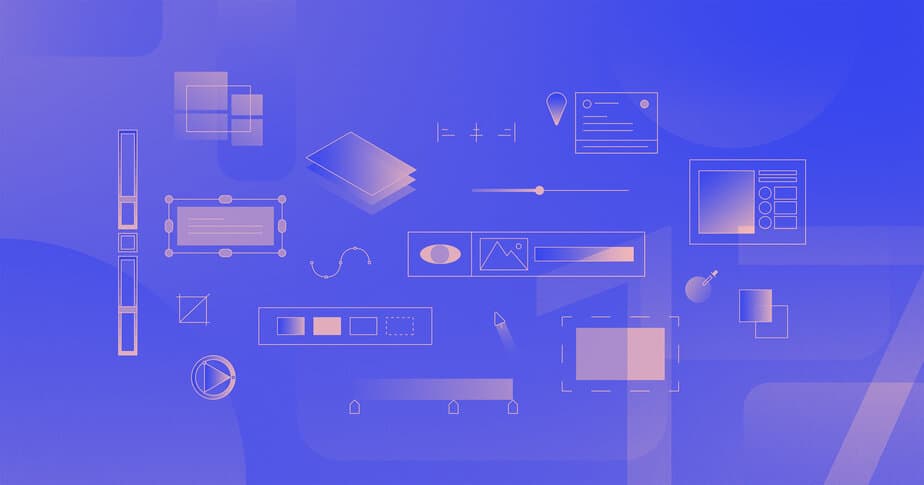 3D graphics are becoming more popular for marketing and branding, especially for digital products such as ebooks and PLR materials.
They offer a visually appealing way to showcase products and make them stand out from competitors.
With the right colors, fonts, and design elements, 3D graphics can effectively communicate the message and purpose of a product, making it more attractive to potential customers.
Thankfully, creating high-quality 3D graphics is now easier than ever with the availability of online tools and software.
These tools offer a range of templates, fonts, and design options that allow even novice designers to create professional-looking graphics.
Some even offer the ability to create a variety of branded graphics, including everything from book covers to mouse pads, which can be used for marketing and sales purposes.
It is important to keep in mind the specifications of various publishing platforms when creating 3D graphics for digital products.
These platforms often have specific requirements for file size, resolution, and DPI, which can impact the quality and readability of graphics.
Additionally, it is important to regularly update and improve graphics to keep them fresh and engaging for customers.
For those who prefer to outsource their graphic design needs, there are also professional designers who specialize in creating 3D graphics for digital products.
However, for those who want to cut costs and have more control over the design process, using online tools and software is a viable option. The key is to choose the right tool that suits one's needs and preferences.
Pixel Studio FX 3.0 – Drag and Drop 3D eCover Design Software
Pixel Studio FX 3.0 is a user-friendly and cost-effective 3D eCover design software that allows anyone to create stunning eCover graphics for their digital products.
With just a few clicks, you can create professional-looking eCovers for your ebooks, videos, audios, and software without having any design skills.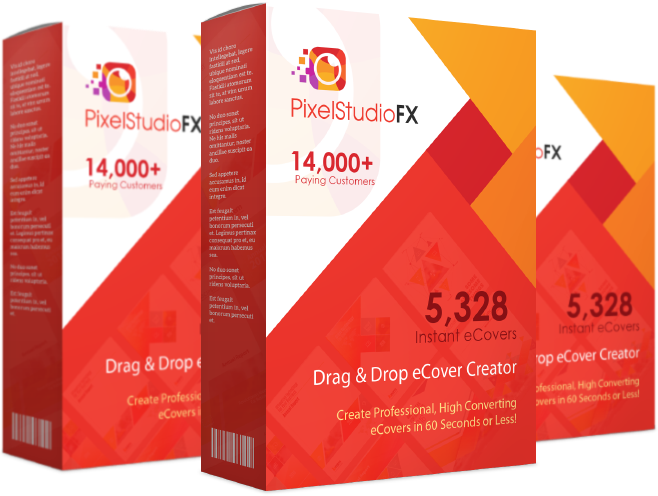 This software is well-supported, simple to use, and reasonably priced because Jimmy Kim, a well-known marketer, puts customer service first.
You can easily choose from a variety of templates to work from, edit the text, insert your own graphics, or choose from their massive library.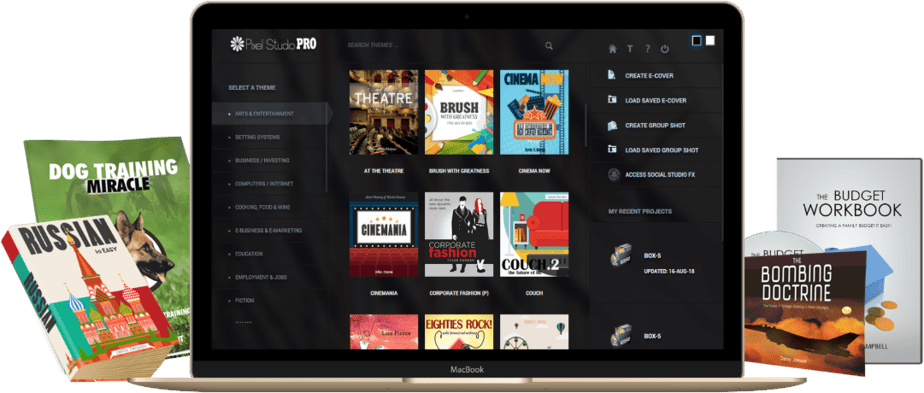 Pixel Studio FX 3.0 is one of the easiest pieces of software to use on the market today, with a simple drag-and-drop interface to help you create eye-catching eCovers in a matter of minutes.
You wont have to rely on expensive and hard-to-find graphic designers or use Photoshop, which can be complicated and expensive.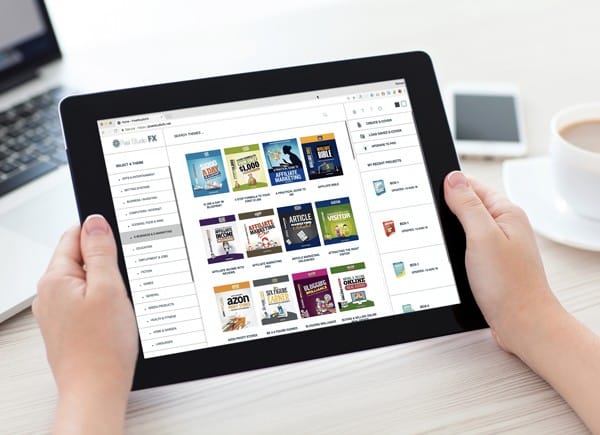 It also offers a variety of eCover models to suit your needs and allows you to export your eCover design in various ways.
With a lifetime license, you wont have to worry about update costs or purchasing the next version when its released.
Overall, Pixel Studio FX 3.0 is the best e-cover creator for people who hate design or are not proficient in it.
eCoverAuthority – 3D eCover Designer App Lifetime Access
eCoverAuthority is a highly effective software app that allows users to create professional-looking 3D ebook covers and graphics.
With its easy-to-use features, anyone can create stunning visual representations of their digital products in just a few minutes.
The software offers a wide selection of beautiful templates across twenty different niches, ensuring that users can find the perfect design for their needs.
Text effects can be added in just one click, making titles look even more professional and eye-catching.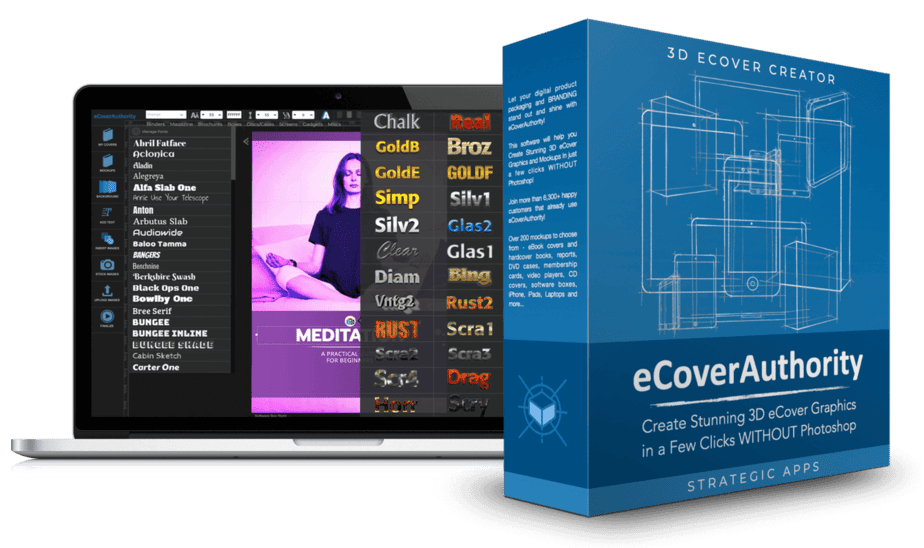 To make your ebook covers and graphics stand out even more, the built-in background remover tool lets you remove the background from any image, allowing you to blend images effortlessly for an enhanced look.
Additionally, over 1.5 million royalty-free stock images are available within the app to perfectly complement your designs.
With eCoverAuthority, there is no need to hire a designer or be an expert in photo editing software. The app is designed to help you create amazing-looking graphics with ease.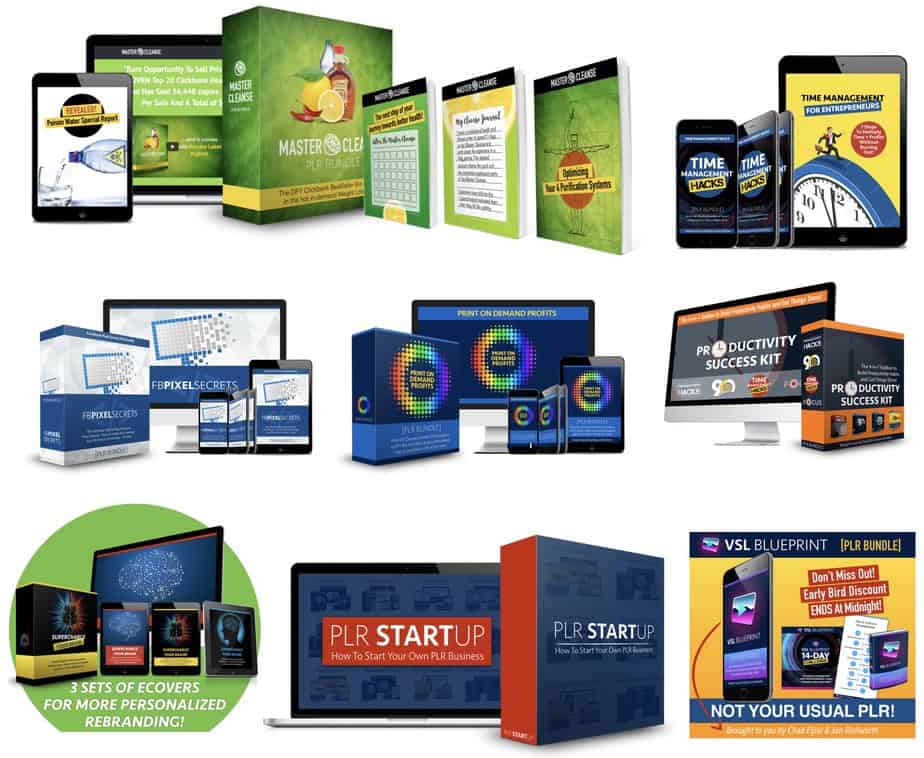 Its one-click 3D ebook cover creation feature is especially useful, generating high-quality images that are sure to catch the attention of potential customers.
Overall, eCoverAuthority is a user-friendly tool that can help you create high-quality 3D ebook covers and graphics that sell. Its lifetime access option means you can continue to design to your hearts content without worrying about recurring subscription fees.
So why not start creating beautiful visuals for your digital products today with eCoverAuthority?
Using Canva to Design Book Covers and Graphics
A great way to market your eBook is by having an eye-catching cover design. Canva offers a vast collection of free eBook cover templates that you can customize without any design experience.
Choose from playful or professional designs and edit or add elements like a solid-colored background, a cover photo, and beautiful fonts that fit your narrative.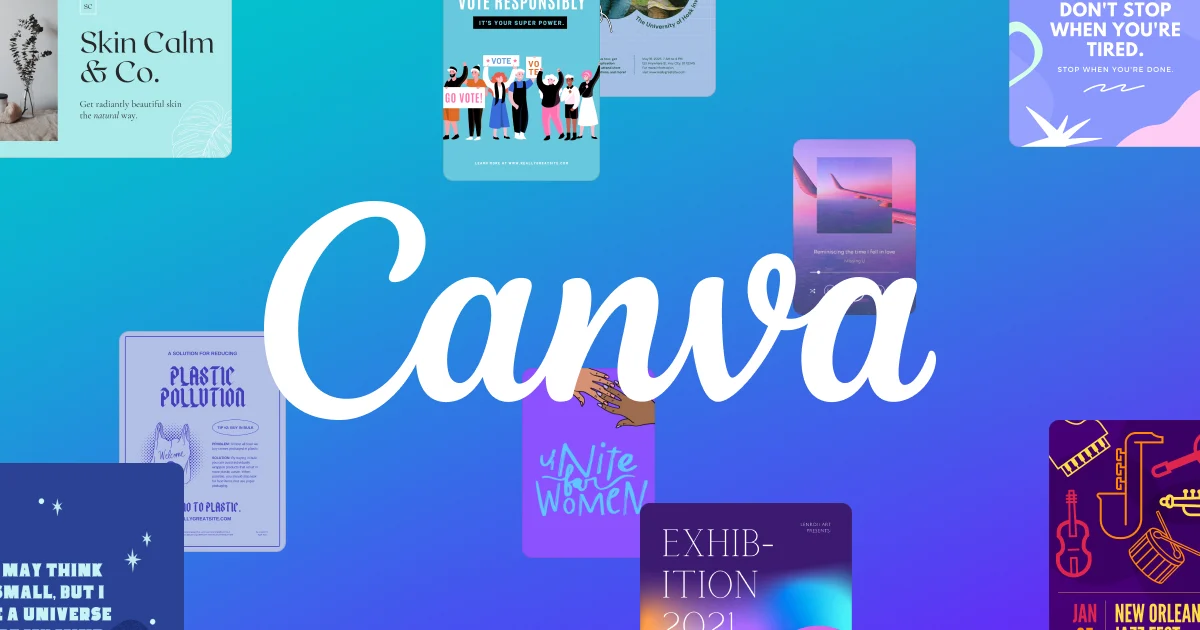 You can also add relevant icons, illustrations, and vectors to make it more creative.
Canva's user-friendly interface allows for easy collaboration and the ability to finalize your design and download it in different file formats for your upcoming eBook release.
Share your cover teaser on social media or through an email newsletter to pique interest among potential readers.
How to Find Professional eCover Designers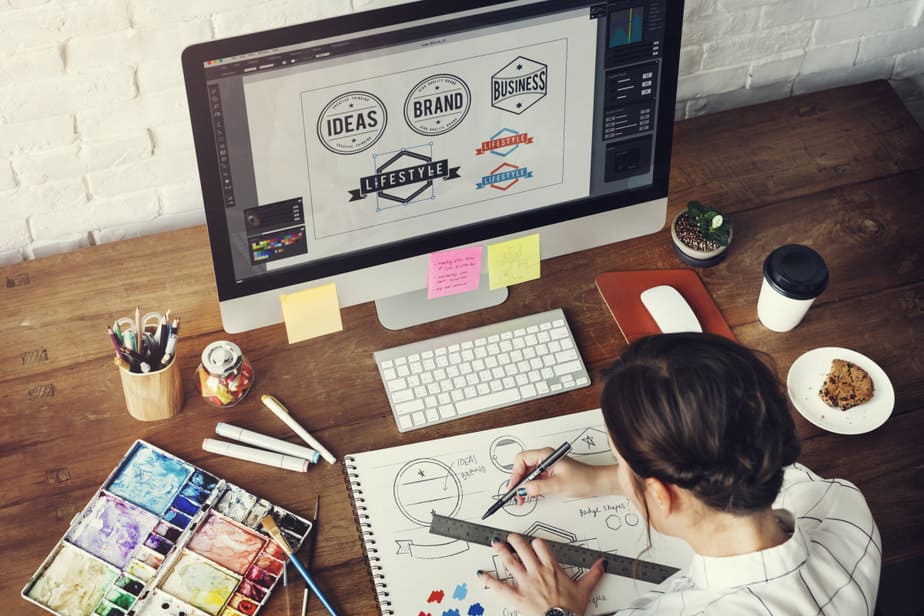 Looking for a professional e-cover designer who can create high-quality 3D eBook covers and graphics for your PLR? There are a few tips and tricks you should keep in mind.
First, make sure to choose a designer who has experience working with digital products and is familiar with your niche. This will ensure that your covers and graphics are visually appealing and relevant to your audience.
Another important factor to consider is pricing.
While you don't want to hire someone solely based on price, you also don't want to overspend. Look for a designer who offers competitive rates and provides a clear breakdown of their pricing structure.
When evaluating potential designers, be sure to ask for samples of their work or portfolio.
This will give you a better idea of their design style and quality of work.
It's also a good idea to read reviews or testimonials from past clients to get a sense of their overall satisfaction and experience working with the designer.
Finally, communication is key.
Make sure the designer you choose is responsive and easy to communicate with.
They should be able to understand your vision and provide feedback and suggestions to ensure that your final product is exactly what you had in mind.
By keeping these tips in mind and doing your due diligence, you can find a professional e-cover designer who can help you create stunning 3D eBook covers and graphics for your PLR.
The Importance of Designing New eCover Graphics to Rebrand Your PLR Products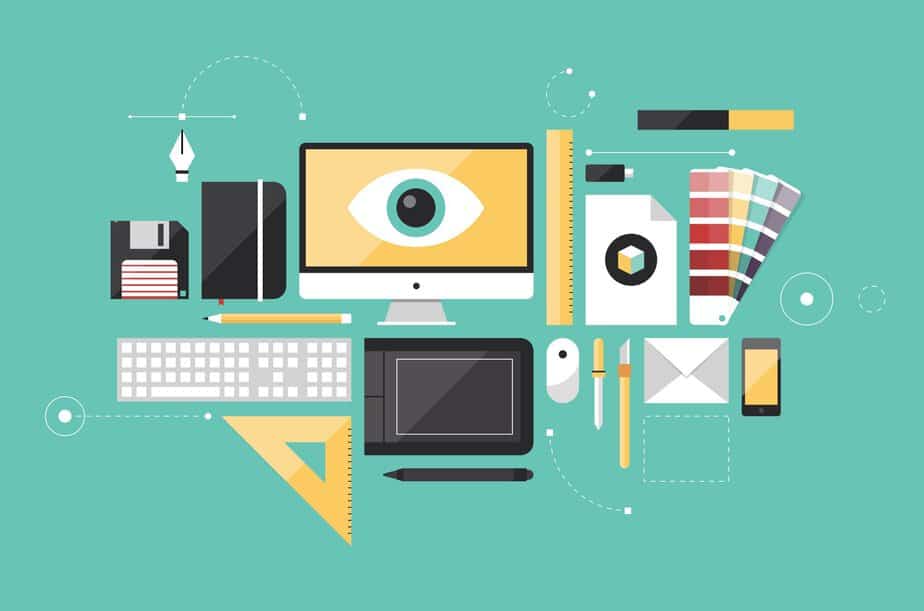 Having high-quality e-cover graphics is essential for any online product that you are selling or promoting. This is especially true for digital products, where the prospect cannot physically interact with the product.
A visual representation of the product establishes legitimacy, value, and credibility, and ultimately, it can influence sales and conversions.
Creating new eCover graphics for your PLR products is highly recommended to upgrade their visual appeal.
It is an effective way of making your product stand out in the market, as it provides a unique and professional look to your offerings. It also helps in rebranding your products, which is crucial for positioning them as new and fresh offerings in the market.
Having 3D eCovers in your product image portfolio is an added advantage, as the 3D effect is seen as more realistic and eye-catching. It establishes the perception of value and quality, which can affect customer loyalty in the long run.
Creating high-quality 3D eCovers can, therefore, be a vital step to improving the visual attractiveness of your digital products and increasing sales and profits for your business.