#SurefireWPBoost #WordPress #WordPressSites #WordPressCaching #FastSiteSpeed
Surefire WP Boost PLR Videos
Finally, Discover How to Speed Up Your WordPress Sites So That Your Visitors Can Get a Better User Experience Which Will Give You Higher Search Engine Rankings… Starting Today!"
These methods have been working for the last decade.  There's no theory here!
If you've ever wondered why your visitors keep leaving your WordPress site and why you're not ranking in the search engine… it's most likely due to a few factors.
One of the many factors include how fast your website loads.
If you think about it, as information becomes easier and easier to access within seconds, the human patience has decreased.
When the internet was first released and people were using dial-up modems to connect online, many were just happy to get access to data from the world wide web.
But as the internet speeds got faster, the demand for data increased and people's patience became shorter.
As people's patience becomes shorter, so too does their patience for your site load speed.
It just makes sense when you look at it that way.
While we could discuss 100's of variables, it's best to start with one that everyone faces – which is website load speed.
Your goal at the end of the day is to keep your visitors on your site longer.  This also helps your Google and other search engine rankings as well.
So, if you think of it from that standpoint and you adjust the user experience to be the best it can be, you will actually win the Google search engine game.
And that is how you kill two birds with one stone, or in other words win in both areas.
Of course, we could talk theory all day long, but the way you'll succeed is by understanding how to implement this in practical terms.
Who is this PLR Video Course Perfect For?
Internet Marketing Coaches
Book Marketers
Affiliate Marketers
Digital Product Resellers
Email Marketers
Membership Site Owners
Marketers looking for Editable Video Guides and Tutorials with Private Label Rights
Newbie marketers looking to learn from it
Online businesses looking to grow
Serious Marketers
And many other ways!
The fact is that people love learning from videos and video training in highly in-demand because people prefer learning from videos.
has been added to your cart!
have been added to your cart!
Introducing…
Surefire WP Boost
Here's a list of this 9 part video series in more detail.
Video #1 – Introduction and Getting Started
If you've ever wondered what could be holding you back from implementing what you've learned, it's often because of your mindset.  So, in this video we're going to talk about how to get into the right mindset.  You're also going to get a quick overview of what's inside of the video course so you know exactly what to expect.  Plus, you'll be given a list of things you'll need to get started.
Video #2 – Advantages of Fast Site Speed
In this video, we'll discuss the advantages or the "why" you need to speed up your WordPress site.  There are two major factors at play here, but fortunately you can accomplish both purely by focusing on one.  The reality is that most people make the mistake of focusing on the latter and then end up confused and frustrated.  However, we'll show you the shortcut you need.
Video #3 –  Reasons Why Your Site Is Slow
To understand how to speed up your site, you first need to understand what is slowing it down.  While there are hundreds of variables, we've narrowed it down to the most common variables that you need to focus on.  So, you'll be given an idea of what they are and a brief description of how to pinpoint them.
Video #4 – Too Much in Your Site
When it comes to building your WordPress site, it's so easy to get distracted with all the features that you end up loading your site with just too many files.  In practical terms, you'll need to do a clean sweep of your site and we'll discuss what you need to do.
Video #5 – Is Your Web Hosting Slowing You Down?
The next big variable is your web hosting.  Did you know that most web hosting setups are not made for WordPress?  Imagine going to a general practitioner for your heart, when in reality you should be going to a cardiologist if that makes sense.  The reality is that most people are going to a general practitioner in this metaphorical sense.
Video #6 – Image Optimization
One of the big factors of a slow website is how many images you have and how big your images are.  So, while the simple solution is to compress your images as much as possible, that is not ideal, especially if you're busy.  In fact, decades ago, you had to do this manually with Photoshop, but today you can speed up the process.
Video #7 – Parasite Protection
In the digital world, you have other people who are linking to your images, videos, or other big files.  What ends up happening is that you spend money on more web hosting resources.  More importantly, we'll show you how to protect your site from digital parasites and what steps you need to take.
Video #8 – WordPress Caching
As discussed earlier, the way caching works is your internet browser makes a copy of the items on the page such as images, text, and other media elements.  The purpose of this is so the next time you visit the website, your browser will load the site at a much faster rate.  Now you can do the same thing with your WordPress site, so that your returning visitors can experience the same thing.
Video #9 – Content Delivery Networks
In most cases when running a website, you'll want to have a CDN, especially if you're trying to reach the world.  You'll learn what CDNs we have tested and why we recommend that you use them.
Grab this video course and speed up your WordPress sites.
has been added to your cart!
have been added to your cart!
Follow this simple step-by-step system and start setting up your very own digital membership site!
This Private Label Rights Video Course comes with an entire business in a box reseller package that you can use, rebrand and resell at your wish.
Here's The Sales Video You'll Be Getting With This PLR Video Course:
Here's a Sample Video So That You Know What To Expect From These PLR Videos:
Download Package Details:
9 640X360 MP4 Flash Videos
9 1280X720 MP4 Videos
9 MP3 Voiceovers
9 Transcripts
Sales Video in MP4 Format
Sales-letter in DOC, HTML and PDF Format
Editable Graphics: Covers, Flat Cover, Header, Footer, Button (Images and PSD)
Total File Download Size:
402 Megabytes (MB)
Private Label Rights License:
Legal Disclaimer: This license is Non – Transferrable, meaning you cannot give these same rights away. If you want to sell rights to your customers, pay close attention to the license below. We closely monitor vendors that sell the product and take legal violations seriously.
DO NOT Change this license…violations will be obvious will be prosecuted under the DMCA federal law.
You cannot give the product away for free, even to your list…
What You Can do:
[YES] Can Sell This Product
[YES] Can Be Packaged with Paid Products. 5 PRODUCTS MAXIMUM CAN BE BUNDLED
[YES] Can Be Offered as a bonus to Paid Product
[YES] Can Be Added to monthly Paid MEMBERSHIP or Training SITES If you have a membership site where people pay a onetime fee to get into download 100's of products, then you cannot include resell rights this product in that bundle.
[YES] Can Put Your Name on the Sales Page
[YES] Can Sell Resale Rights (Does not relate to PLR, meaning your customers can resell the video as is…)
[YES] You can stamp your name on the videos, but you cannot sell PLR.
What You Can't Do:
You CANNOT Give your customers the AVI files or 1280 x 720 HD MP4 files
You CANNOT Give Transcripts
You CANNOT Offer In Firesales
You CANNOT Offer in Dimesales
You CANNOT Offer These Videos in Firesales if there are more than 5 products.
You CANNOT Sell Master Resale Rights to videos as is.
You CANNOT Give away resell rights for free
You CANNOT Give away videos for free
You CANNOT Claim Original Copyright
Repeat: You CANNOT Sell Private Label Rights
has been added to your cart!
have been added to your cart!
Share this and get 20% off!
Related Products That May Interest You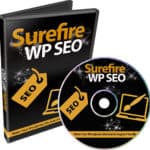 Surefire WP SEO PLR Videos - includes and complete reseller toolkit and full Private Label Rights for you to rebrand and resell as your own!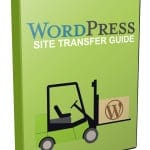 WP Site Transfer Guide PLR Videos Step By Step Guide On How To Move Your WordPress Site To A New Domain! WordPress website migration to other hosting or other domain…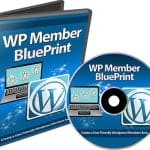 Finally, Now You Can Create A WordPress Member Experience That Will Have Your Customers Coming Back For More. This WordPress Member Blueprint Is Aimed At Increasing Your Conversions and Business…
---
TAG : high quality surefire wp boost plr videos, surefire wp boost, surefire wp boost plr, surefire wp boost plr content, surefire wp boost plr video, surefire wp boost plr videos, surefire wp boost videos with plr
CATEGORY : PLR Videos, Private Label Rights Products, WordPress PLR, WordPress PLR Videos