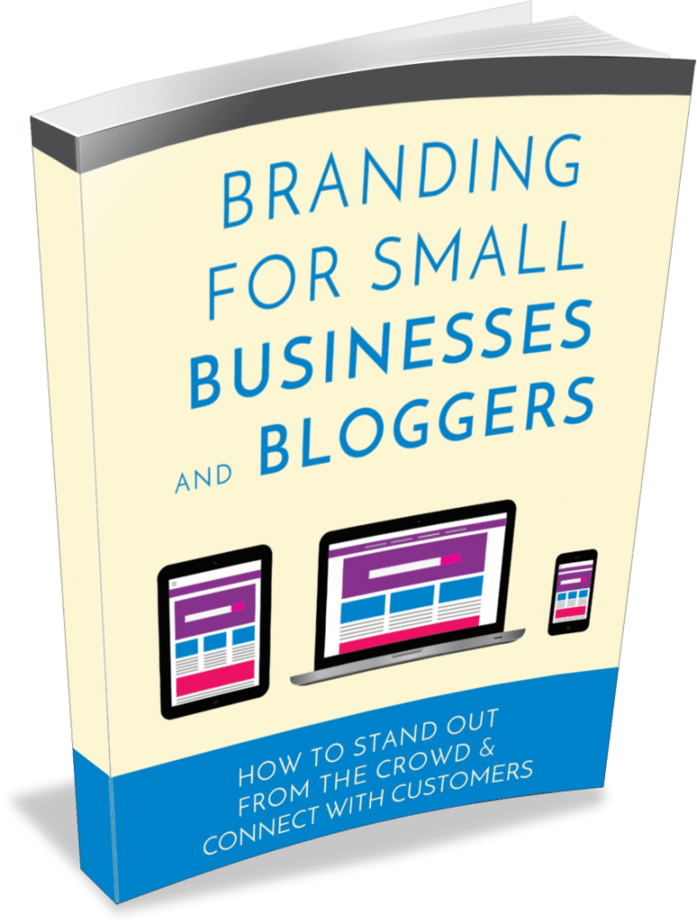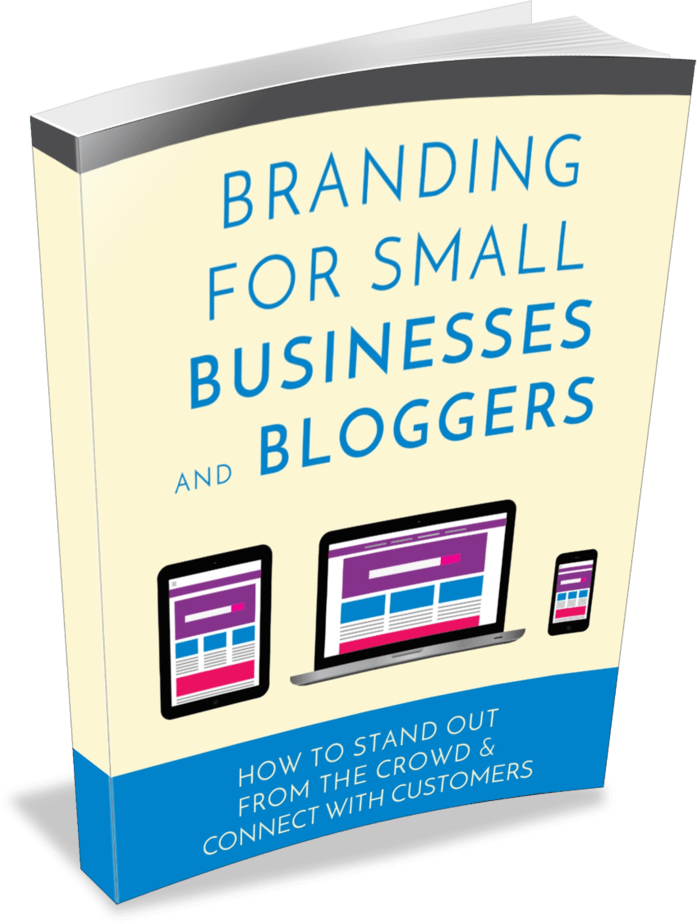 Branding Premium PLR Package 9k Words
in
Advertising PLR Articles , Blogging , Blogging PLR , Blogging PLR Articles , Blogging PLR Ebooks , Branding PLR , Branding PLR Articles , Business , Business Coaching PLR , Business Coaching PLR Ebooks , Business PLR , Business PLR Articles , Business PLR eBooks , Content Marketing , Content Marketing PLR , Content Marketing PLR Articles , Copywriting PLR , Copywriting PLR Articles , Copywriting PLR Ebooks , Ebooks , eCommerce , Entrepreneur PLR , Entrepreneur PLR Ebooks , Entrepreneurs PLR Articles , Exclusive PLR , Facebook PLR , Featured PLR Products From Our Store , Home Business PLR , Home Business PLR Ebooks , Internet Marketing , Internet Marketing Checklists , Internet Marketing PLR , Internet Marketing PLR eBooks , Lead Magnets , Local Marketing , Make Money Online , Marketing Graphics , Marketing PLR , Marketing PLR Articles , Marketing PLR Ebooks , Niche Marketing PLR , Niche Marketing PLR Articles , Niche Marketing PLR Ebooks , Niche Mega Packs , Online Business PLR , Online Business PLR Articles , Online Marketing PLR Articles , Online Marketing PLR Ebooks , PLR Article Packs , PLR Articles , PLR Autoresponder Series , PLR Checklists , PLR eBooks , PLR eCourses , PLR Graphics , PLR Lead Magnets , PLR List Building Reports , PLR List Building Reports , PLR Newsletters , Pre Written Autoresponder Messages , Premium PLR , Premium PLR Articles , Premium PLR eBooks , Premium PLR Packages , Premium PLR Reports , Private Label Rights Products , Social Media PLR Articles , Social Media PLR Ebooks , Top Sellers , Work At Home PLR , Work At Home PLR Articles , Work At Home PLR Ebook
Choose Your Desired Option(s)
has been added to your cart!
have been added to your cart!
#branding #brandingideas #internetmarketing #onlinebusiness #brandingplr #onlinebranding #brandingmarketing #plrpackage #businessplr #businessbranding #plrcontents #brandcontent
Branding Premium PLR Package – Featuring Over 9000 Words of Done-For-You Evergreen and Premium Small Business Branding PLR Content.
Attention: Internet Marketing, Online Business & Home Biz Entrepreneurs
Done for You Premium Online Marketing/Home Business PLR Product on a EVERGREEN Topic:
Branding !
Dear online business owner, When it comes to digital marketing and work from home searches, Branding is one of the most searched-for topics online.
It's safe to say that Branding has spawned an entire industry of blogs, courses, books and products.
This is where my premium done for you "Branding " package comes in. It's all about teaching your customers how to Use Branding for Small Businesses and Bloggers, stand out from the crowd and connect with new customers.
Everything is done for you – from the main info product to your social media updates – it's simply up to you to add your branding and firmly establish yourself in this lucrative business niche.
Introducing The…
Branding Premium PLR Package
Featuring Over 9 000 Words of High Quality Branding PLR Content Ready To Be Used In Your Business!
This big Branding PLR package covers the hugely popular internet marketing niche. Internet Marketing is evergreen and will always be. This branding content package is well-written by an experienced copywriter and comes with full private label rights so you can edit it, put your name on it, put your brand on it and sell it or use it to build your list of raving fans.
Here's everything you'll get in the Your Branding MEGA PLR Package…
Main eBook: Branding for Small Businesses and Bloggers
(3,856 words, 19 pages, 7 images)
 
A look inside the How to Branding PLR eBook:

Table of Contents for the Branding Premium PLR Ebook:
Introduction………………………………………………………………………………. 3
The Definition of Branding……………………………………………………….. 4
The Difference Between Marketing and Branding……………………………. 6
I Just Run a Small Blog or Online Business. Why Is Branding Important to Me?……………………………………………………………………….. 8
Your Brand Story – What Makes Your Brand Unique & Stand Out from the Crowd?………………………………………………………………………. 10
"30 Minutes or It's Free"……………………………………………………………………… 11
Market Research & Defining Your Target Audience………………. 12
Choosing A Domain Name/Business Name…………………………….. 14
Branding Logo & Design Basics………………………………………………. 16
1 – Come up with Several Ideas First………………………………………………… 16
2 – Keep It Simple, and Identifiable When Small in Size……………….. 17
3 – Make Your Style "Fit" Your Company………………………………………….. 17
4 – Attach Your Unique Message If Possible…………………………………….. 17
5 – Look at What Your Competitors Are Doing … and Then Do Something Else Entirely………………………………………………………………………. 17
6 – K. I. S. S………………………………………………………………………………………………. 17
7 – Outsource the Job……………………………………………………………………………. 18
Infusing Your Brand with Personality/Connecting……………….. 19
With Your Audience…………………………………………………………………. 19
Knowing When It Is Time to Change Your Brand Message…….. 21
Sample Content for the How to Branding PLR Ebook:
The reason why spoken communication evolved from grunting to specific words is because this improved the odds that your cave-inhabiting ancestors were getting their message across. Whether language is spoken or written, it is generally used to shed more light on the message you are trying to communicate. As long as you are speaking the same language as another person, and you both understand the meaning of the words and phrases you are each using, you can have an enlightening and well-understood discourse.
This is not always the case.
In the situation of the words "brand" and "branding", a lot of people seem to have very different ideas as to their meaning. Some equate branding with marketing, and while these two business tools are interconnected, they are not the same thing. Others believe that a brand is nothing more than a logo.
Logos can do a very good job delivering a brand message (or not), but in many cases, if someone was to look at a logo without knowing what the corresponding company was about, that logo would give them no knowledge as to what the company does or what it offers.
The Definition of Branding
In business circles, people "in the know" will tell you that the word brand simply means "a product or service from a specific source". This may get you thinking about how cattle ranchers used a physical brand to mark their property. That practice is thought to be one of the reasons that logos exist today. Each cattle rancher would create a branding iron with a specific, one-of-a-kind symbol that was physically burned into each head of cattle.
When someone saw this "trademark", they understood immediately that the calf, bull or cow in question (the product referred to in the above brand definition) came from a particular ranch (a specific source). The fact that the tool used to mark cattle was called a branding iron may be why we use the term branding today to illustrate how we signify that our products and services are offered by us rather than someone else, and are unique in some way.
Branding in business moved from the cattle fields to physical products of all types in the 19th century, as the manufacturing and packaging of goods joined assembly line efficiency. Burgeoning technology meant that just about anyone could go into business, selling a product or service that was offered by others. Unlike cattle, which simply had a brand symbol to indicate who owned the animal in question, similar products need to differentiate themselves from the competition by being unique.
This means the modern definition of branding is probably closer to what marketing guru David Ogilvy describes, rather than simply telling you where a product comes from. Ogilvy and other smart marketers came to understand that to make your offerings stand out in the minds of your target audience, you needed to convey "the intangible sum of a product's attributes", or your product was perceived as pretty much like other similar products offered by other companies.
When you can brand your company, services and products in such a way that they leave something positively memorable and specific in the minds of your audience, and that unconscious relation to your company is unique, your brand and company can grow incredibly quickly with little more than word-of-mouth advertising.
In this special report on branding for bloggers, kitchen table entrepreneurs, infopreneurs and Internet business owners, we will take a look at the true meaning of branding, and why it is so important for even the smallest of companies. You will learn the benefits of having a clearly defined brand message, why a logo may or may not be important for delivering that message, and how marketing and branding are closely related, but not the same animal.
Note: The above content is just a snippet of the ebook.
Checklist: Branding Checklist
(461 words, 3 pages) 

A look inside the Branding Premium PLR Checklist

5 Emails/ Blog Posts:
Topic: How to Identify Your Core Brand Values
Email 1 – Welcome to the Core Brand Values Course
Email 2 – Building a Brand
Email 3 – Brand Consistency
Email 4 – Exploring Core Values
Email 5 – Core Brand Value Testing Tips
Branding PLR Emails Total Word Count: 1782 Words
Branding Email Content Sample:
Welcome to the Core Brand Values Course
Welcome! Over the next 5 lessons, we are going to explore the topic of core brand values and why it is important.
In business (and life in general for that matter), values are important because they are the guiding principles for everything else you do. In regard to your brand, it closely ties in with your design or look, your written voice in your blog and marketing materials, and how you interact with your customers when they need your help.
Unfortunately, many new to business think they can create an eye-catching logo, slap on a tagline under their title and think they have a brand; in reality and the world of marketing, it goes much deeper than that.
For example, why is a no-name pair of jeans priced at $20, whereas a name brand pair made from the same material and using the same construction method can cost three times that amount (and people will gladly pay the higher price)?
The answer is brand recognition; essentially, they are paying for the name. They associate that brand with quality and are willing to pay extra for it (although the no-name pair is just as good and will last as long). And they are willing to buy that brand over and over, because they trust it. That is the value of having brand recognition – a loyal customer base that will continue to buy your brand over and over.
Here is another example – why do some people consistently choose Pepsi over Coke when it comes to soft drinks? Several studies have shown there is not enough of a difference in taste to drive a preference of one over the other by that alone, yet each has their own loyal audience. So without a difference in taste, why do people choose one over the other?
It comes down to their reasons for choosing, which is tied to brand values. For whatever reason, they connect with one brand over one of a competitor.
In this lesson, we learned the basics about brand recognition. In the next lesson, we dig deeper into the world of values and how it relates to a brand.
Branding PLR Articles:
4 Things You Should Know About Your Target Market – 409 words
4 Tips for Making Your Brand Stand Out in the Crowd – 427 words
How to Make Your Brand Memorable to Your Audience – 392 words
What is the Difference Between a Brand and a Logo? – 421 words
What is Your Brand 'Voice'? – 437 words
Branding PLR Article Sample:
4 Things You Should Know About Your Target Market
Before you start spending time, effort and money on any type of advertising, you should first learn who your target market is and extra information about them which will make your advertising strategies more effective. Without this, you'll spend money that you don't really need to spend, and you won't even get much back from it either. Here are four of the things you should know about your target audience.
1. Basic details
First things first, you need to know the basics like how old your target audience is, if they're men or women, where they live and what language they speak. Of course, not everyone will be the same age etc. but having an ideal or an average in mind will help you tailor your language and your advertising to attract the right kind of person.
2. How much do they earn?
Are you targeting people who earn high amounts of money? This will mainly depend on your product or service, but if you're selling something expensive, you shouldn't set up your shop in a little town and attempt to target all the low-income families and low earners. The earnings potential of your target market will inform how and where you advertise, how you price your products and how you position them in the market. If your products are more expensive, you won't be selling the based on price, you'll be selling them more on the benefits you can bring the customer (and vice versa).
3. What is important to them?
Knowing what matters to your target market can boost your business and sales in so many ways. Firstly, you can use their values in all of your writing and to inform your brand voice. You can include things that matter to them in your sales copy and content, so that they feel connected to you and your brand. Secondly, you can use what matters to them to think about potential problems they might have, and any products or services you could develop to help them solve those problems.
4. What are their interests?
Similarly to the above, understanding the interests of your target market is another way to help tailor the content you create to forge a deeper connection with your customers. It may also help you come up with good places to advertise!
Without all of this information, you'll struggle to really appeal to the audience that you're trying to target and sell your items to.
Social Media Posts and Images:
5 Shareable Social Media Inspirational Images (PLR)

15 Social Media PLR Posts (for sharing on Twitter or Facebook)

14 Royalty Free Images

Images of All Products Reviewed
Branding Keyword Research Pack

Grab All of the Above at a BIG Discount Today!
Wait! I Forgot to mention…BONUSES!!
For the first 50 buyers of this Branding PLR Pack, if you grab this PLR deal right now, you'll also get these FAST-ACTION BONUSES for a limited time only!
Bonus 1
Marketstorm Your Online Business Branding MRR Newsletter Magazine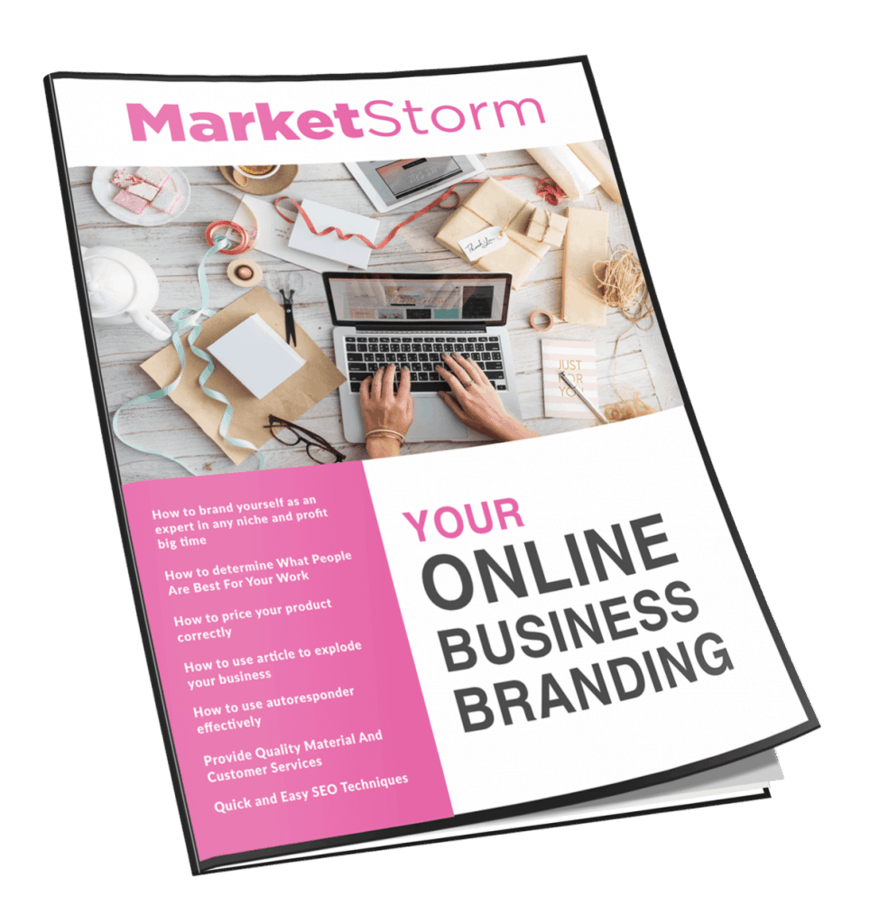 Package Details:
Total File Download Size:
6.64 Megabytes (MB)
Bonus 2
Quality Branding Hacks PLR List Building Report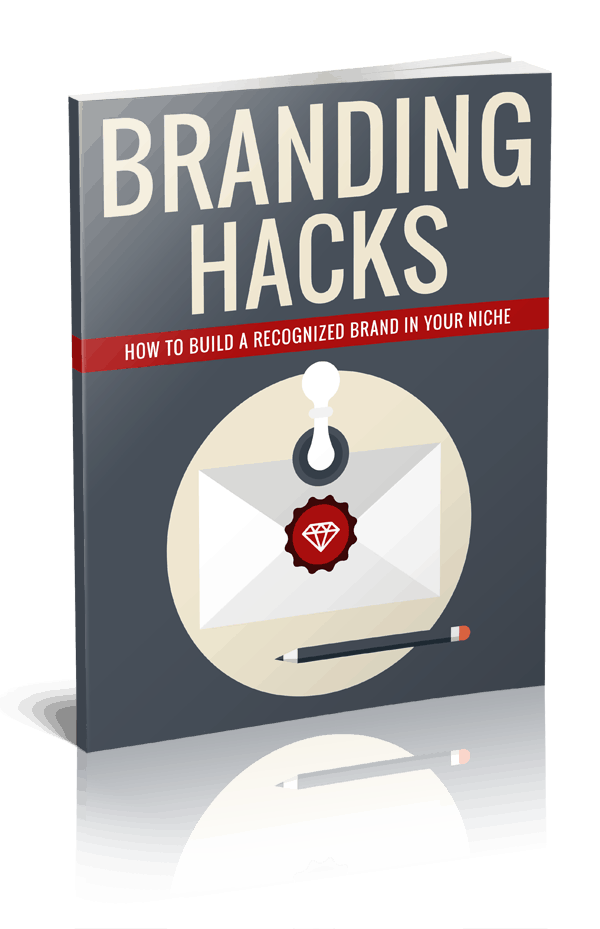 Package Details:
Download File Size – 1.32 MB
Total Word Count: 2900+ Words
Word Doc Format – Source File And PDF
eCover Graphic – Jpeg Format
Bonus 3
25 Unrestricted Branding PLR Articles Pack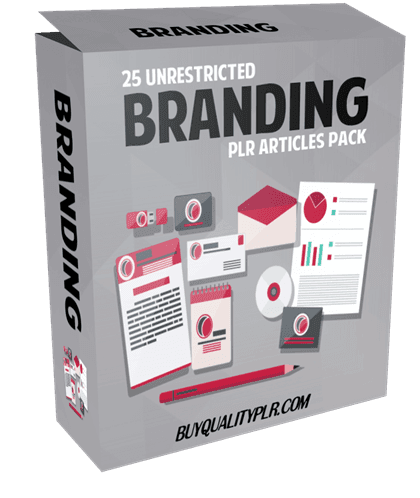 Here are the titles of the 25 Branding Articles:
Initial Steps of Branding Yourself
Internal Branding
Living Your Brand
Personal Branding for Success
Promoting Your Brand
Saying it With Color
Signs
Ten Branding Musts
The Loyalty Factor
Three in Seven
Three Key Ingredients in Branding
Using Your Logo Efficiently
What Constitutes Branding
What
Why Brand
You Can
Your Ultimate Ambassadors
A Matter of Senses
An Online Precense
Be True to Yourself
Become an Expert at Something
Benefits of Branding
Five Benefits of Personal Branding
Have You Been Branded
How to Sell With Branding
Bonus 4
Small Business Branding Made Easy PLR Newsletter eCourse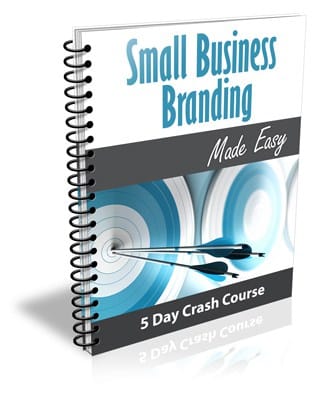 Package Details:
5 Small Business Branding Email Messages (Word Doc & PDF)
HTML Squeeze Page
HTML Thank You Page
Web Ready eCover Graphics
Editable PSD Graphics Files
Download File Size – 20.5 MB
Bonus 5
Create Your Own Unique Online Brand PLR Report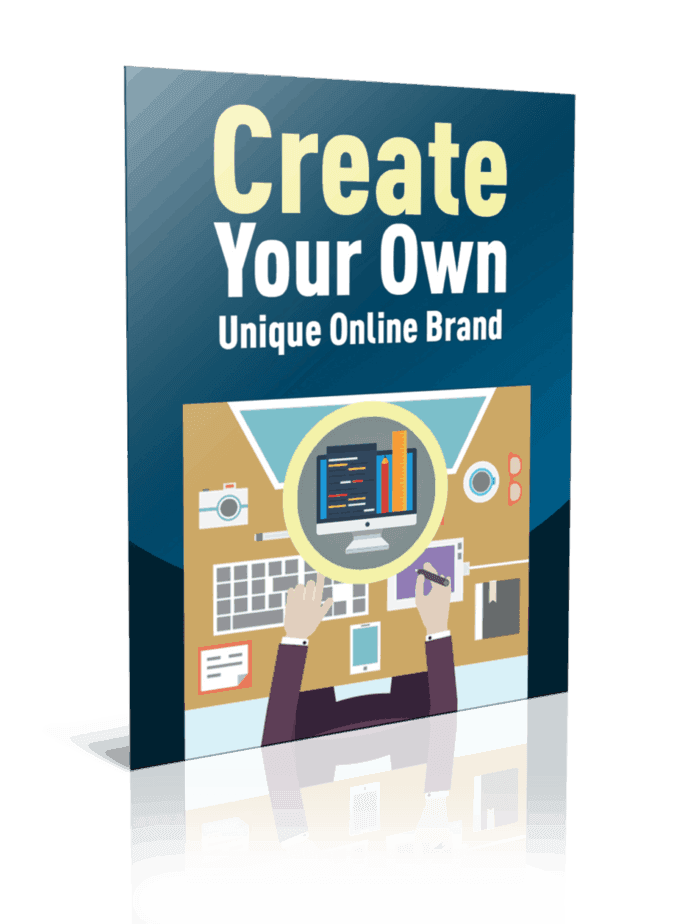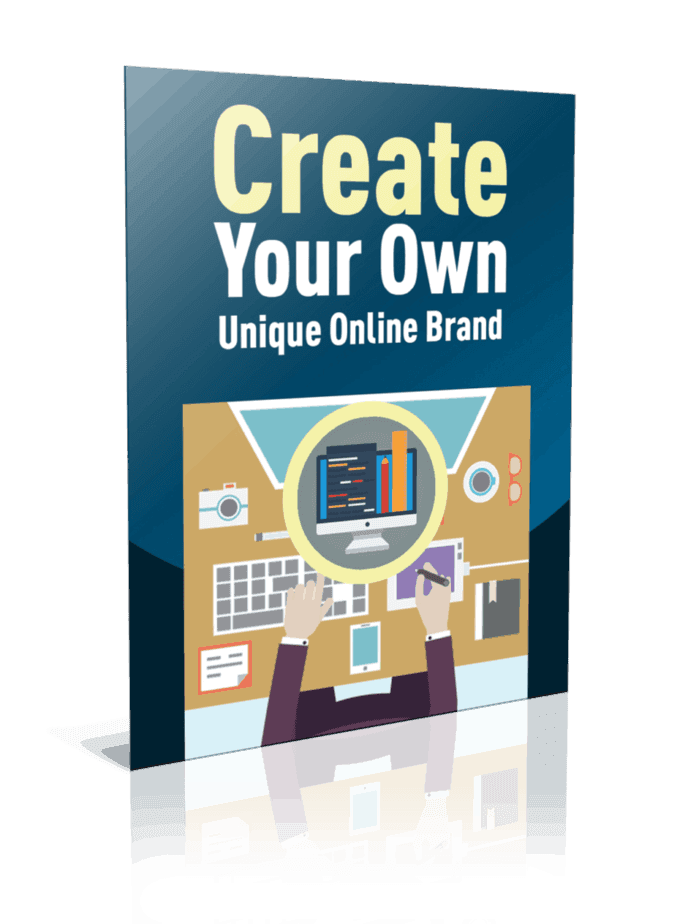 Package Details:
Download File Size – 1.00 MB
Total Word Count: 4191+ Words
Word Doc Format – Source File
eCover Graphic – Jpeg Format
Remember these FAST-ACTION BONUSES will go away soon, so get the best deal by jumping off the fence and secure your bonuses while they're still available!
Package Details For The Branding Premium PLR Package:
Main eBook:
"Branding for Small Businesses and Bloggers"
(4,277 words, 23 pages, 9 images)
+ Checklist
+ eCovers
+ Keywords
5 Emails/ Blog Posts:
Topic: How to Identify Your Core Brand Values
Related Articles:
4 Things You Should Know About Your Target Market – 409 words
4 Tips for Making Your Brand Stand Out in the Crowd – 427 words
How to Make Your Brand Memorable to Your Audience – 392 words
What is the Difference Between a Brand and a Logo? – 421 words
What is Your Brand 'Voice'? – 437 words
Social Media Posts & Images:
5 Shareable Social Media Tips
15 Social Media Posts (for sharing on Twitter or Facebook)
14 Royalty Free Images
Total Word Count: 9000+ Words
Your PLR License Terms
Articles, reviews, comparison charts and all other content from BuyQualityPLR.com Premium PLR e-Book Packages are for you only – you cannot pass on any rights to anybody else.
More information on the PLR rights that come with your purchase:
What You CAN Do With The Content In This PLR Package:
Can be added to or edited completely.
Can put your name on as the author.
Can be used as content for websites, courses, newsletters, eBooks.
Can be used in videos, MP3s, books.
Can sell or give away for personal informational use only.
Can add the content to your coaching membership site
Can add the content to a paid membership with Personal Use Rights (PDF).
Can be offered as a bonus in PDF format (as long as you don't offer PLR rights).
Can add to a website that is sold with a unique domain name (no templates/ PLR sites) as long as you don't offer PLR rights.
Can rewrite and add the articles to client websites and projects.
Can use the content to build your list (PDF format)
What You CANNOT Do With This Content
Cannot sell or give away Resale Rights, Master Resale Rights or Private Label Rights.
Cannot offer through auction websites or dimesales with PLR rights.
Cannot add to a free membership site in any format with PLR rights.
Cannot pass on any PLR rights to your clients.
Cannot use my name on the PLR content.
Cannot use as is to publish Kindle books (it's against Amazon's terms).
Cannot use in article directories unless you rewrite completely.
Cannot pass along (sell or give away) Private Label Rights in ANY format.
Cannot sell this entire PLR package as is
Cannot add this package to a PLR membership site (only the ebook with personal use rights)
This license is non transferable. Meaning this PLR license is for you only and not for your customers.
Your customer can only learn from the content.
You can use PLR articles on as many of your own sites as you wish.
Can It Be Used For Website Flipping? If you add this PLR to a site and decide to sell it, that's fine. But it can only be sold on sites that come with a unique domain name (i.e. not on PLR website packs that include templates/content sold to multiple buyers but no domain) and please don't include the separate package with all the keywords/ bonuses.
—————
IMAGE LICENSE
—————
Social media images may be edited using the PSD files, and you may repost them on social media sites but you cannot sell or pass on the PSD files to customers.
The images contained within the main report and top 10 tips report are Public Domain and free to use in personal and commercial projects.
Share this and get 20% off!
Related Products That May Interest You