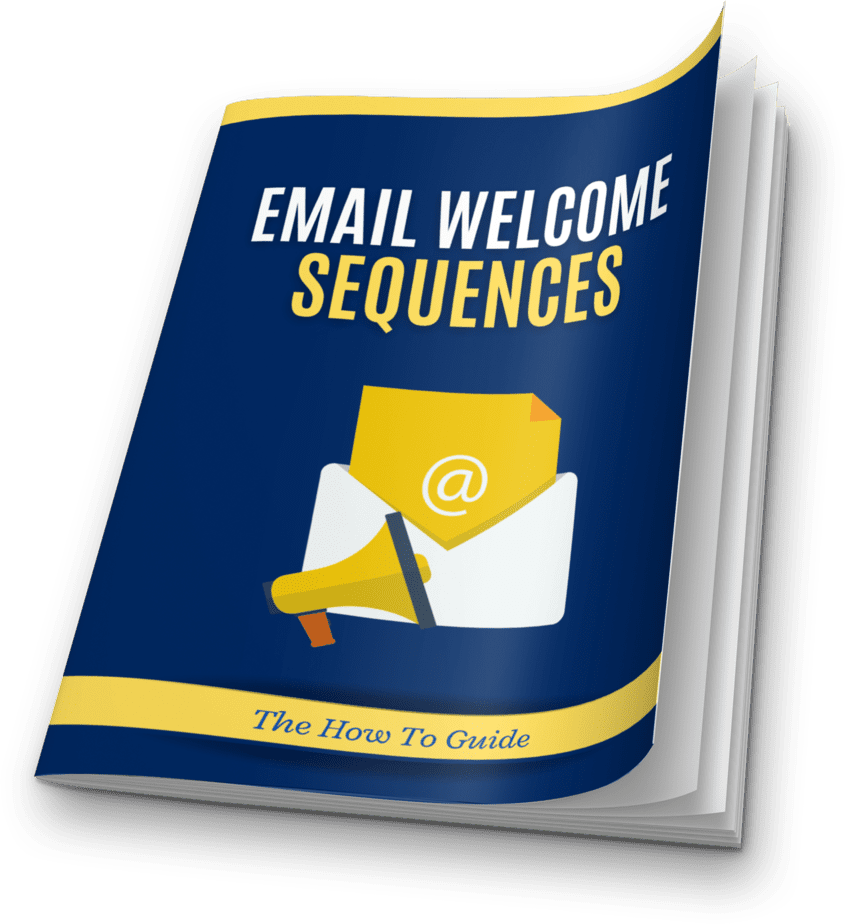 Welcome Email Sequences Learning Bundle Premium PLR Guide
in
Affiliate Marketing PLR , Business PLR , Communication PLR , Content Marketing , Content Marketing PLR , Content Marketing PLR eBooks , Conversions PLR , Copywriting PLR , Email Marketing , Email Marketing PLR , Email Marketing PLR Ebooks , Featured PLR Products From Our Store , Home Business PLR , Home Business PLR Ebooks , Internet Marketing , Internet Marketing PLR , Internet Marketing PLR eBooks , List Building , List Building PLR , List Building PLR Ebooks , Make Money Online , Make Money Online PLR Ebooks , Make Money PLR , Marketing PLR , Marketing PLR Ebooks , Niche Marketing PLR , Niche Marketing PLR Ebooks , Offline Marketing PLR , Online Business PLR , Passive Income PLR , PLR eBooks , PLR eCourses , Premium PLR , Premium PLR eBooks , Premium PLR Emails , Premium PLR Packages , Private Label Rights Products , Top Sellers
Choose Your Desired Option(s)
has been added to your cart!
have been added to your cart!
#emailwelcomesequence #emailmarketing #emailmarketingtools #emailmarketingtips #emailmarketingideas #marketingplrbundle #internetmarketing #marketing #emailmarketingplr #marketingplr #buyqualityplr #plrcontentpackages #emailguide #emailcontent
Welcome Email Sequences Learning Bundle Premium PLR Guide
If you've found this page, then you already know that the "make money online" and the "Internet marketing" niches are super-hot niches! And now more than ever, with so many people out of work and looking for ways to make money online and wanting to start online businesses, you can be a super hero to thousands upon thousands of people by providing them with the information they NEED to be able to succeed!
When you get the PLR (private label rights) to this content, you'll be able to use it in many ways to make money without all of the headache and time consuming work of creating the content yourself!
PLR Profit Tactic #1:
Create a blog and use the content on your blog. Monetize the content with your affiliate links and make money!
PLR Profit Tactic #2:
Use the content to get traffic from your social media profiles. You can send that traffic to anything you want!
PLR Profit Tactic #3:
Create your own digital product and use the power of affiliates to build your business for you!
PLR Profit Tactic #4:
Build a list and build a relationship with that list so you can actually get them to open your emails and buy from you!
PLR Profit Tactic #5:
Be seen as an expert in the make money online or Internet marketing niche and have people coming to you to learn what they are dying to know to succeed!
PLR Profit Tactic #6:
Use the content to create your "freebie" to give away to build your list quickly and easily!
Introducing
Welcome Email Sequences Learning Bundle Premium PLR Guide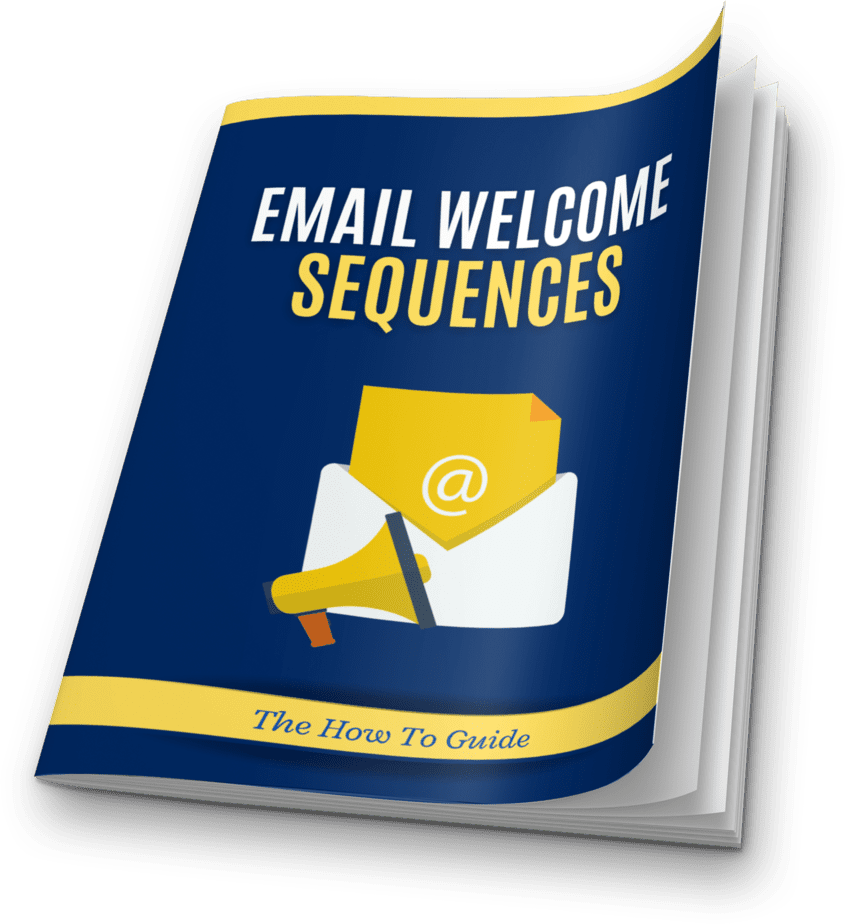 PLR To The Entire Welcome Email Sequences Learning Bundle!
This is an amazing PLR bundle with 5 different learning tools in it focused on teaching your reader how to get the most from their email marketing by creating an amazing email welcome sequence!
Here's everything you'll get PLR to in this bundle…
Learning Tool #1: The Main Email Welcome Sequences Guide
In this 8 page guide I cover everything I know about creating email welcome sequences that get your new subscribers to know, like, and trust you which leads them to opening your emails, clicking on your links, and buying from you. This tactic is what makes email marketing actually WORK!
Learning Tool #2: Email Welcome Sequence Ideas
It's one thing to learn how to do something, but when it comes to actually putting in the work and doing what you learned, it can be super hard. So, I created this 4 page guide with 15 different ideas for creating emails for your email welcome sequence!
Learning Tool #3:  Email Welcome Sequence Planner
I couldn't teach this without throwing in a handy planner so that you can take what you learn, plan it all out, and actually implement it all. 
This is a 7 page planner that will walk you through everything taught in the guide and allow you to plan your own email welcome sequence easily!
Learning Tool #4: Email Welcome Sequence Relatable Topics And Ideas
One of the biggest parts of creating an effective email welcome sequence is being "relatable" with your subscribers. Sometimes it's really hard to think of those things though. So, I created a guide with over 13 different ideas (4 pages) to help you "weave in" relatable information within the emails you create for your email welcome sequence.
Learning Tool #5: Email Welcome Sequence Freebie Ideas
Subscribers love freebies and they are great for building know, like, and trust with them. In this short guide (4 pages) I'll give you 22 AMAZING ideas for creating freebies that will truly "wow" your subscribers and have them hanging on every word in every email you send!
* All documents will come in Word and plain text formats!
That's 5 different learning tools, a total of 27 pages that you will get the PLR to. Plus I'm also going to give you….
Email Welcome Sequences Learning Bundle Graphics Package!
In this graphics package you will get both the flat cover and the ecover versions of all of the covers for each of the 5 learning tools PLUS 6 additional social graphics you can use to promote all 5 of them!
You will get these in PNG format with the ability to edit them in the graphics software of your choice and also links to the fully editable Canva files!
You also get professionally design eCover graphics for your PLR course:

As you can see this is a killer PLR bundle on a hot topic (email marketing) in one of the hottest niches (make money online and Internet marketing) and there are many ways that you can use this content!
Here's what you'll get…
Just click the buy now button below and as soon as you purchase you'll get instant access to everything I've just shown you on this page! Let's get you started…
has been added to your cart!
have been added to your cart!
Package Details:
How To Create An Email Welcome Sequence Bundle – Word and Text (7243 words)
eCover Graphics – 3D ecovers and Flat Cover
PLR License
Your PLR License Terms
PERMISSIONS: What Can You Do With These Materials?
Sell the content basically as it is (with some minor tweaks to make it "yours").
If you are going to claim copyright to anything created with this content, then you must substantially change at 75% of the content to distinguish yourself from other licensees.
Break up the content into small portions to sell as individual reports for $10-$20 each.
Bundle the content with other existing content to create larger products for $47-$97 each.
Setup your own membership site with the content and generate monthly residual payments!
Take the content and convert it into a multiple-week "eclass" that you charge $297-$497 to access!
Use the content to create a "physical" product that you sell for premium prices!
Convert it to audios, videos, membership site content and more.
Excerpt and / or edit portions of the content to give away for free as blog posts, reports, etc. to use as lead magnets, incentives and more!
Create your own original product from it, set it up at a site and "flip" the site for megabucks!
RESTRICTIONS: What Can't You Do With These Materials?
To protect the value of these products, you may not pass on the rights to your customers. This means that your customers may not have PLR rights or reprint / resell rights passed on to them.
You may not pass on any kind of licensing (PLR, reprint / resell, etc.) to ANY offer created from ANY PORTION OF this content that would allow additional people to sell or give away any portion of the content contained in this package.
You may not offer 100% commission to affiliates selling your version / copy of this product. The maximum affiliate commission you may pay out for offers created that include parts of this content is 75%.
You are not permitted to give the complete materials away in their current state for free – they must be sold. They must be excerpted and / or edited to be given away, unless otherwise noted. Example: You ARE permitted to excerpt portions of content for blog posts, lead magnets, etc.
You may not add this content to any part of an existing customer order that would not require them to make an additional purchase. (IE You cannot add it to a package, membership site, etc. that customers have ALREADY paid for.)
Share this and get 20% off!
Related Products That May Interest You