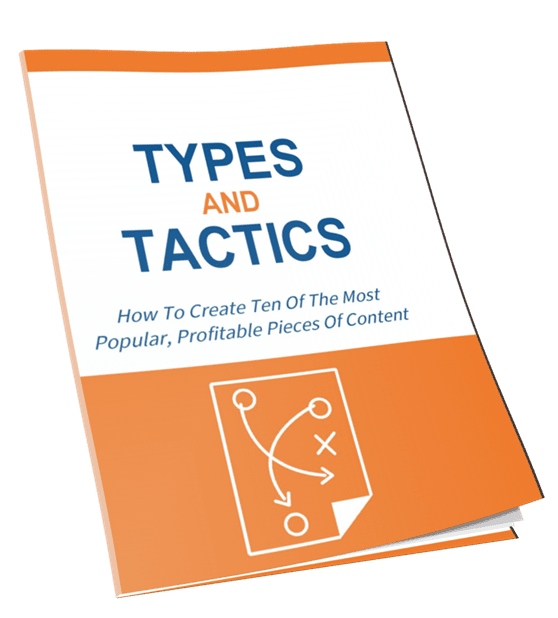 Types And Tactics PLR Coaching Course with Salesletter 13k Words
in
Blogging , Blogging PLR , Blogging PLR Ebooks , Branding PLR , Business Coaching PLR , Business Coaching PLR Ebooks , Business PLR eBooks , Content Marketing , Content Marketing PLR , Content Marketing PLR eBooks , Conversions PLR , Copywriting PLR , Digital Products PLR , Featured PLR Products From Our Store , Home Business PLR , Info Product Creation PLR , Internet Marketing PLR , Marketing PLR , Marketing PLR Ebooks , Niche Marketing PLR , Niche Marketing PLR Ebooks , Online Business PLR , Outsourcing PLR , PLR eBooks , Premium PLR , Premium PLR eBooks , Premium White Label Brandable PLR Coaching Courses , Private Label Rights Products , Products with Sales Pages , Social Media PLR , Top Sellers
Choose Your Desired Option(s)
has been added to your cart!
have been added to your cart!
#typesandtactics #typesofcontent #contentmarketing #plrcoachingcourse #courses #plrcourse #premiumplr #coachingcontent #onlinecourses #plrcourses #contentcreation #checklists #planners #premiumplr #plrcontent #solveproblems
Types And Tactics PLR Coaching Course with Salesletter 13k Words
In Order To Connect With Your Audience And Keep Them Coming Back, You Need To Offer A Variety Of Crowd-Pleasing Pieces Of Content

Serve your audience well by creating how-to tutorials, lists, FAQs, cheat sheets, checklists, dos and don'ts, planners and more.
Get More Attention, Shares And Orders By Creating A Mix Of Content With Different Pieces That Serve Different Purposes
You are in business for two primary reasons:  to make a difference and to make money.  That is, you do what you do in order to help your audience achieve specific outcomes (such as solving their problems, reaching their goals and enjoying their interests) while generating revenue for yourself.  Creating content is how you provide the training to help your audience go from start to finish and from before to after in their journey to the desired outcome.  But there isn't a "one size fits all" way of outlining and organizing content that will serve all of your audience's needs.  That's why it is important that you create a variety of kinds of content ranging from how-to tutorials to multi-day planners to practical case studies and more.  Each different way of presenting information provides a unique angle and approach that is beneficial to the people you serve.  Every nuanced layer, look and level of information helps your audience better understand and use your resources to get the results they are after.  That means…
More Of Your Free Content Gets Shared, Your Paid Content Gets Purchased And All Of Your Content Gets Attention In Your Niche.


Introducing:  Types And Tactics
58-Page Premium Content in Word Doc and PDF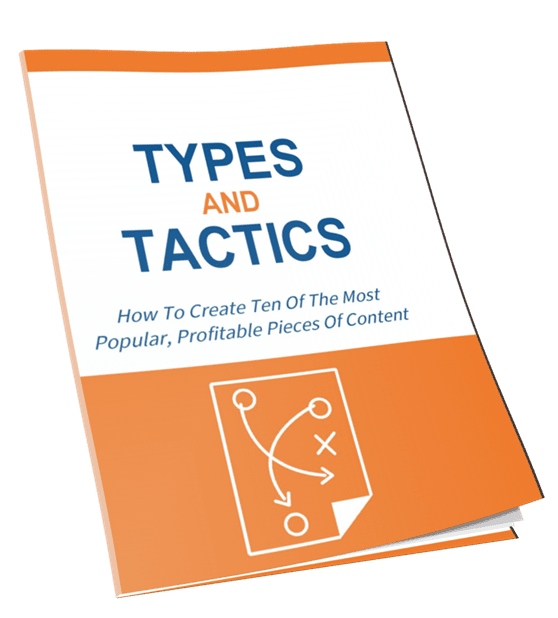 You will appreciate this "no fluff, no filler" jam-packed course that is fully loaded with "easy-to-understand, easy-to-use" lesson that works for any imaginable topic in any imaginable niche so you can create a variety of content. You'll learn how to create ten of the most popular, profitable types of content:  how-to tutorials, lists, FAQs, cheat sheets, checklists, planners, dos and don'ts, case studies, interviews and mistakes.
Specifically, here are the ten lessons included in Types And Tactics…

How To Write A Step-By-Step Tutorial That Helps Readers Get Results
Five Keys To Writing A List Article That Stands Out And Satisfies
Five Questions (And Answers) About Creating A Useful FAQ
3 Cheat Sheets To Help You Create Your Own At-A-Glance Resources
The 4-Step System For Crafting Checklists Your Audience Is Sure To Love
The Five-Day Guide To Creating A Daily Planner For Your People
5 "Do This, Not That" Helps For Creating Dos And Don'ts Content
A Case Study In Crafting Social Proof Content That Convinces Your Community
A Revealing Conversation: How To Create High-Quality Interview Content
5 Mis-Steps (And How To Avoid Them) When Crafting "Mistakes" Articles
Types And Tactics is a completely new, never-before-released course that includes only my best field-tested ideas that come from more than 20 years of personal experience creating content.  Two key components are explained throughout:  "type" (the structure or framework for each piece) and "tactic" (the plan or procedure for each piece that leads to a result).
Each lesson in the course is approximately 4-6 pages making them easy to read, digest and put to work immediately.  It is also perfect for beginners and up, simple enough that newbies can use it, and insightful enough that seasoned pros can glean from it.
This isn't your typical course.  That's because each of the 10 lessons included in it not only teach how to write a specific type of content…
The lesson itself is an example of the specific type of content.
What that means is this:  each lesson is written in the style of the type of lesson it is explaining.
For example, the lesson on how to write a FAQ is written in the style of a FAQ. And the lesson on how to create cheat sheets is shared across three cheat sheets.  The lesson about writing list articles is … wait for it … written as a list article. And so on.
That makes this course unique: it gives you the instructions for creating various types of content right alongside a real-life example of the content.
We're also including a Salesletter so you can quickly get the product ready for sale. Here's a quick look at the salesletter you're getting:

HOW MUCH IS IT?
This is the part where you're about to be pleasantly surprised. It's just $47. That's right, for less than twenty bucks you can download and dive in to this 10-lesson course that teaches how to create ten of the most popular, profitable types of content for just about any imaginable topic in just about any imaginable niche so you can create a variety of content.
So…
Now is the time to "learn by training" AND "learn by example" how to create how-to tutorials, lists, FAQs, cheat sheets, checklists, planners, dos and don'ts, case studies, interviews, and mistakes articles / lessons to help your audience. 
Order Types And Tactics with a PLR licenseright now…
has been added to your cart!
have been added to your cart!
Package Details:
Types And Tactics PLR – Coaching Course Word Doc and PDF (12 374 words)
Types And Tactics PLR – Salesletter – Salesletter Word Doc (860 words)
Types And Tactics PLR – PLR License PDF
Brandable PLR Coaching Course License:
PERMISSIONS: What Can You Do With These Materials?
Sell the content basically as it is (with some minor tweaks to make it "yours").
If you are going to claim copyright to anything created with this content, then you must substantially change at 75% of the content to distinguish yourself from other licensees.
Break up the content into small portions to sell as individual reports for $10-$20 each.
Bundle the content with other existing content to create larger products for $47-$97 each.
Setup your own membership site with the content and generate monthly residual payments!
Take the content and convert it into a multiple-week "eclass" that you charge $297-$497 to access!
Use the content to create a "physical" product that you sell for premium prices!
Convert it to audios, videos, membership site content and more.
Excerpt and / or edit portions of the content to give away for free as blog posts, reports, etc. to use as lead magnets, incentives and more!
Create your own original product from it, set it up at a site and "flip" the site for megabucks!
RESTRICTIONS: What Can't You Do With These Materials?
To protect the value of these products, you may not pass on the rights to your customers. This means that your customers may not have PLR rights or reprint / resell rights passed on to them.
You may not pass on any kind of licensing (PLR, reprint / resell, etc.) to ANY offer created from ANY PORTION OF this content that would allow additional people to sell or give away any portion of the content contained in this package.
You may not offer 100% commission to affiliates selling your version / copy of this product. The maximum affiliate commission you may pay out for offers created that include parts of this content is 75%.
You are not permitted to give the complete materials away in their current state for free – they must be sold. They must be excerpted and / or edited to be given away, unless otherwise noted. Example: You ARE permitted to excerpt portions of content for blog posts, lead magnets, etc.
You may not add this content to any part of an existing customer order that would not require them to make an additional purchase. (IE You cannot add it to a package, membership site, etc. that customers have ALREADY paid for.)
Find more coaching plr courses at Buy Quality PLR.
Share this and get 20% off!
Related Products That May Interest You