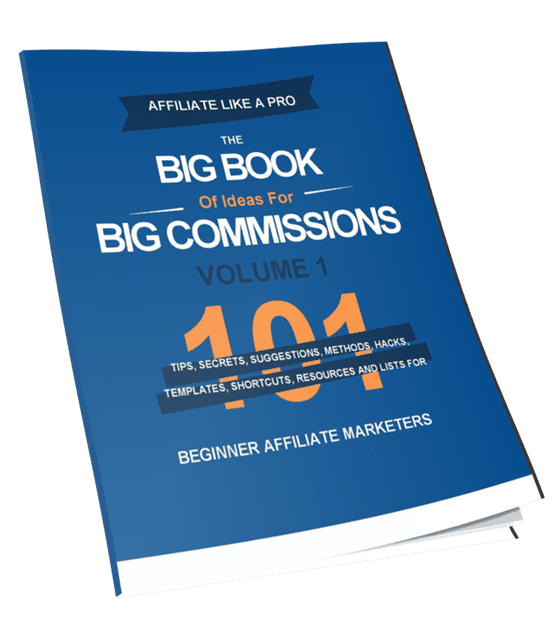 Affiliate Like A Pro Volume 1 PLR Coaching Guide 11k Words
in
Affiliate Marketing PLR , Affiliate Marketing PLR eBooks , Business Coaching PLR , Business Coaching PLR Ebooks , Content Marketing , Content Marketing PLR , Content Marketing PLR eBooks , Conversions PLR , Copywriting PLR , Featured PLR Products From Our Store , Home Business PLR , Home Business PLR Ebooks , Internet Marketing , Internet Marketing PLR , Internet Marketing PLR eBooks , Make Money Online , Make Money Online PLR Ebooks , Make Money PLR , Marketing PLR , Marketing PLR Ebooks , Niche Marketing PLR , Niche Marketing PLR Ebooks , Online Business PLR , Online Marketing PLR Ebooks , Passive Income PLR , PLR eBooks , Premium PLR , Premium PLR eBooks , Premium White Label Brandable PLR Coaching Courses , Private Label Rights Products , Products with Sales Pages , Top Sellers , Work At Home PLR , Work At Home PLR Ebook
Choose Your Desired Option(s)
has been added to your cart!
have been added to your cart!
#affiliate #affiliatelikeapro #affiliatemarketing #affiliatemarketingtips #affiliatemarketingtricks #affiliatesite #affiliatesales #affiliatebusiness #plrcoachingcourse #courses #plrcourse #premiumplr #onlinecourses #plrcourses
Affiliate Like A Pro Volume 1 PLR Coaching Guide 11k Words 
All You Need Are a Few Solid Tips to Get Your Affiliate Business Off the Ground and Pulling in The Commissions – And This Guidebook Gives You 101 Tips, Secrets, Ideas, Templates, Shortcuts and Lists for Affiliate Marketing Success…
Maybe you're still in the planning stages with your affiliate marketing business. Or maybe your site is already up and running. Either way, you're looking for some information that's going to give you an edge.
And…
You don't have time to sift through endless blogs online just to pick up a tip here or there for generating more affiliate commissions. And never mind sitting through those 45-minute videos that have more "ums" and "ahs" than actual useful content.  Ugh!
What you're looking for is a set of the best and most profitable affiliate marketing tips and tricks all in one place.
And that's exactly what you're about to get your hands on…
Introducing Affiliate Like A Pro:  The Big Book Of Ideas For Big Commissions (Premium PLR Course)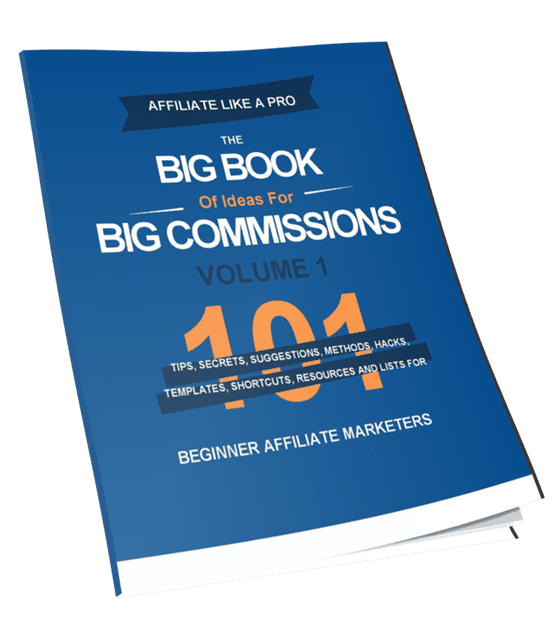 Your Go-To Affiliate Marketing PLR Guidebook With 101 Ideas And Insights For Beginner Affiliate Marketers Who Want to Start Earning Referral Revenue By Promoting Other People's Offers.
Now heads up…
If you're looking for detailed step-by-step information on this topic, then you're looking in the wrong place. But if you're looking for as many tips, hacks, ideas, lists, templates, shortcuts and more that you put to use immediately to start growing a business selling affiliate products, then you've come to the right place.
That's because this report is part of a series of "Go To Guidebooks." And like the name suggests, this valuable guidebook will become your go to resource that you'll love using over and over again for profitable affiliate marketing information, inspiration and implementation.
So let's take a closer look at what you get…
Inside this affiliate marketing PLR guide, there are six main areas we'll be looking at to help you build your affiliate business, including:

Pick a Niche: The first key to generating profits is picking a profitable niche with plenty of eager and willing buyers – and this set of tips shows you how to do it.
Select a Product: Your next step is to find the perfect offer that generates a lot of interest in your market and big commissions for you.
Add Value: Here you'll find the keys to creating bonuses that separate you from your competition and automatically boost your sales.
Set Up Your Affiliate Site: This set of tips will show how to get an effective site up and running fast.
Drive Traffic: Here you'll discover the best traffic methods you can start using ASAP to grow your affiliate business.
Establish Expertise: Once people see you as an expert in the niche, your sales will automatically increase. And these tips show you how to start elevating your status right away.
You're going to love this guidebook and what it can do to help you grow your business selling affiliate offers.
Here's a sneak peek at just a handful of the 101 tips, tricks and secrets that you're about to download…
The 3 crucial "must have" characteristics to look for when picking out a niche.
35 evergreen markets you can start working in today to make money.
7 sites you can visit to find uber-profitable affiliate products to promote.
The 3 key questions to ask to determine if a product is going to sell well and put a lot of money in your pocket.
A simple one-minute task you ought to do before you promote any affiliate product – this will save you a lot of time, money and frustration.
21 different types of bonuses you can use to boost your affiliate sales instantly.
10 templates you can use to create a sizzling, attention-getting title for your bonus or lead magnet.
A mini-checklist of the steps you need to take to set up an effective, profitable affiliate website – plus you'll discover the easiest way to get your site set up really quick.
Four simple ways to create an effective lead magnet – once you know all four of these ways, you can create all the lead magnets you need, fast.
11 types of presell content and 10 surefire ways to get your affiliate offers in front of your audience – the more of these methods you use, the more sales you make.
Outline for two different pieces of effective content you can use to presell any affiliate offer – these work really well.
3 templates you can use to create high-converting, highly-effective calls to action that get the clicks (and the sales).
Why you should never send traffic directly to a sales page – and the three places you should direct this traffic to instead for maximize profits.
12 ways to drive highly targeted traffic to your offers, plus you'll discover tips and tactics for implementing some of the best of these methods.
10 joint venture ideas that are sure to generate a lot of warm, cash-in-hand traffic.
6 factors that every successful viral campaign possesses – if you want your content to sweep across your niche like a prairie fire, then you'll need to know what's on this list.
6 keys for making the most of Facebook to build relationships and drive traffic.
The #1 way to generate bigger commissions over the long term – and how you can implement this strategy starting right now.
And that's not all. You'll get dozens of other ideas and insights that you can use to start pulling down more commissions every time you promote an offer.
Looks good, right? You can really see the value of these helpful tips. So now you're wondering…
We're also including a Salesletter so you can quickly get the product ready for sale. Here's a quick look at the salesletter you're getting:

How Much Is It?
If you act now, you can get this unique set of profitable affiliate marketing tips and shortcuts for just $27.00.
That's an amazing deal. If just ONE of the tips in this report produces one extra sale for you, then you'll recoup your investment in this report… and everything after that is pure profit in your pocket.
And you know what? There are 101 tips in this report… so you're sure to find a lot of gold nuggets to boost your affiliate marketing profits.
This is a great deal, but I can't promise it will last forever. That's why I urge you to take out your credit card and click the buy button below – and do it now while you can still snag yourself an amazing deal.
has been added to your cart!
have been added to your cart!
Package Details:
Affiliate Like A Pro Volume 1 – Guide Word Doc (10 167 words, Number of Pages 58)
Affiliate Like A Pro Volume 1 – Salesletter Word Doc (1156 words, Number of Pages 4)
Affiliate Like A Pro Volume 1 – PLR License PDF
Brandable PLR Coaching Course License:
PERMISSIONS: What Can You Do With These Materials?
Sell the content basically as it is (with some minor tweaks to make it "yours").
If you are going to claim copyright to anything created with this content, then you must substantially change at 75% of the content to distinguish yourself from other licensees.
Break up the content into small portions to sell as individual reports for $10-$20 each.
Bundle the content with other existing content to create larger products for $47-$97 each.
Setup your own membership site with the content and generate monthly residual payments!
Take the content and convert it into a multiple-week "eclass" that you charge $297-$497 to access!
Use the content to create a "physical" product that you sell for premium prices!
Convert it to audios, videos, membership site content and more.
Excerpt and / or edit portions of the content to give away for free as blog posts, reports, etc. to use as lead magnets, incentives and more!
Create your own original product from it, set it up at a site and "flip" the site for megabucks!
RESTRICTIONS: What Can't You Do With These Materials?
To protect the value of these products, you may not pass on the rights to your customers. This means that your customers may not have PLR rights or reprint / resell rights passed on to them.
You may not pass on any kind of licensing (PLR, reprint / resell, etc.) to ANY offer created from ANY PORTION OF this content that would allow additional people to sell or give away any portion of the content contained in this package.
You may not offer 100% commission to affiliates selling your version / copy of this product. The maximum affiliate commission you may pay out for offers created that include parts of this content is 75%.
You are not permitted to give the complete materials away in their current state for free – they must be sold. They must be excerpted and / or edited to be given away, unless otherwise noted. Example: You ARE permitted to excerpt portions of content for blog posts, lead magnets, etc.
You may not add this content to any part of an existing customer order that would not require them to make an additional purchase. (IE You cannot add it to a package, membership site, etc. that customers have ALREADY paid for.)
Share this and get 20% off!
Related Products That May Interest You