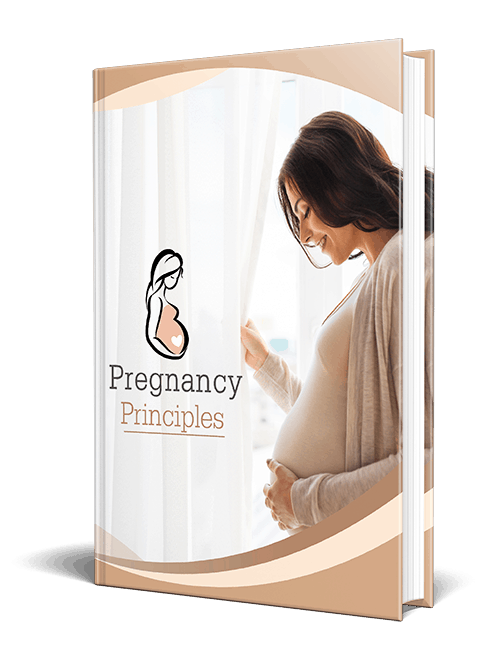 Pregnancy Principles PLR eBook Resell PLR
in
Health , Health Ebooks MRR , Health PLR , Health PLR eBooks , Healthy Kids PLR , Lead Magnets , Master Resell Rights Products , MRR eBooks , MRR Lead Magnets , Parenting , Parenting PLR , Parenting PLR Ebooks , PLR eBooks , PLR Lead Magnets , Private Label Rights Products , Resell PLR eBooks , Resell PLR Products , Resell Rights Ebooks , Resell Rights Lead Magnets , Resell Rights Products
Choose Your Desired Option(s)
has been added to your cart!
have been added to your cart!
#pregnancy #pregnancytips #pregnancyprinciples #pregnancyexercise #foodcravings #unplannedpregnancies #pregnancypain #healthypregnancy #pregnancyweightloss #weightlosstips #pregnancysigns
Pregnancy Principles PLR eBook Resell PLR
How would you like to own your own PLR info-product where you can sell the product with Private Label Rights and earn top profits? Yes! You Heard Right…
On this page, you'll discover a evergreen and highly in-demand Pregnancy Principles PLR eBook where you can grab a reseller license to sell the ebook with PLR rights; this means you'll be helping others to find PLR ebooks they can resell as their own!
And we're not going to charge you a high price for this PLR Pregnancy Principles Resell PLR eBook, we want to empower you and your business to sell PLR to your own Pregnancy Principles PLR ebooks so that you can earn good profits from selling PLR rights while helping YOUR audience.
But you're not just limited to selling PLR, you can so much more with the PLR content, just read the reseller PLR license at the bottom of this page to see exactly what you can and cannot do with it.
The Reseller PLR license is very flexible, you can even give it away for free! Just not with PLR rights.
Introducing…
Pregnancy Principles PLR eBook Resell PLR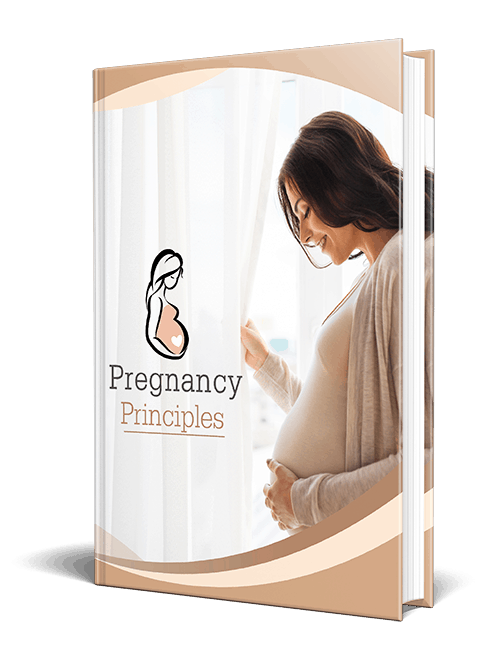 A 5100 Word Pregnancy Principles Ebook with Reseller Private Label Rights so you can resell it with a PLR license!
Here's a Screenshot inside the Pregnancy Principles PLR book:


Table of Contents for the Pregnancy Principles PLR Ebook:
Introductory
Chapter 01 – Benefits of Exercise During Pregnancy
Chapter 02 – Pregnancy and the Food Cravings
Chapter 03 – About Unplanned Pregnancies
Chapter 04 – What is Ovulation?
Chapter 05 – How to Overcome the Pain of a Failed Pregnancy?
Chapter 06 – Make Your Pregnancy A Healthy One
Chapter 07 – Tips to Weight Loss After Pregnancy
Chapter 08 – Noting the Early Signs of Pregnancy
Here's a Sample of the Pregnancy Principles Content inside the eBook:
The first step of your pregnancy, after seeing the little positive stick should to have it confirmed.
Call immediately to have a pregnancy test done with your local doctor, you may be in luck and get in that same day or have to wait about a week or two. Patience will become your best friend during this time or your worst enemy, waiting can become a very hard thing when you want to know for sure whether you are or aren't pregnant. More than likely you'll get a phone call a few days later to confirm it.
Set up an appointment to see your OB/GYN or midwife as soon as possible, chances are you'll be meeting his/her staff before you ever meet them. This is the first appointment where your doctor/midwife will want to know all your medical history.
If you've been pregnant, what types of sicknesses run in your family, etc. If you can, try making sure you know all of this ahead of time, maybe even have it all down on paper so when he/she asks you are prepared. During the days or weeks leading up to this meeting you may have concerns, write them down and ask them. Believe it or not doctors are there to help you, and they've been asked every question you can possibly think of. Before leaving your doctor may even give you a bag full of goodies all about being pregnant.
Read these, they may prove beneficial and not to mention they've got coupons. Your doctor will either give you another appointment or have you set one up before leaving. There are some great books out there if you are really worried about what will happen next or how birth is going to be, check them out at your local library.
Make sure that you get your prenatal vitamins, they are very important during pregnancy. If for some reason you can't take them, talk with your doctor he/she may be able to prescribe a lower dosage or something else. You'll get your first ultrasound, also known as US around week 20, this is normally when you find out what sex the baby is. However, some doctors like to call it safe and give you an ultrasound around 10-12 weeks just to make sure the baby is in the proper location and all is going well. You will also be asked to take an orange drink that you must drink in five minutes. You'll wait around for an hour to three hours, at which point your blood gets drawn and you can go home. The test determines if you have or have a chance of getting gestational diabetes.
At first your appointments will be about 4 weeks apart until you hit the 36 weeks and at that point it'll be two weeks later and a week later after that until the baby is born. By now you should be preparing to have the baby.
Yes, I'm sure you'll have some anxiety towards the end of your pregnancy.
You've went this far, it's time you see your reward.
Chapter 01 – Benefits of Exercise During Pregnancy
Prescribing a medication for pregnant women is a complex process.
Before obstetricians and gynecologists decide which dose of which drug can best treat a condition without putting any harmful side effects on the mother and the baby, they consider the patient's age, general health, the number of months before delivery, tolerance for medications, and any other drugs the pregnant patient may be taking.
Prescribing exercise on pregnant women has to be just as scientific and precise. The type, intensity, frequency, and duration of a "dose" of exercise are all critical. One person's healthy, vigorous workout could be hazardous to another. These dangers may be greater in pregnant women because they are more likely to have strains and other serious side effects for the would-be mother.
However, if exercise will be implemented and carried out in a normal, average range, exercise will not have an effect on the overall condition of the pregnancy and especially on labor or delivery. Pregnancy
Quality prenatal care should be given to a mother during her pregnancy. She should be prepared for the normal delivery of a healthy baby. Complications should be prevented at all costs.
All of these things are boiled down to the fact that a pregnant woman should be cared in such a way that she will not be compelled to do vigorous work but should not also stay in bed and be inactive until she gives birth to her baby.
Consequently, a pregnant woman's condition varies in relation to the growth and development of the baby inside her womb. Therefore, it is necessary that proper health guidance be provided by her physician during her visit.
Moreover, it is important to keep the pregnant woman's life active in order to promote good health, not only for her but also for the baby most importantly.
Physical conditions like blood pressure, weight and health status is usually monitored during the pregnant woman's visit to her doctor. For this reason, it is significant to note that exercise can be the number one factor in order to keep these aspects in good condition.
As the health experts contend, adequate physical and emotional information is needed by a pregnant woman to prepare herself for delivery. She needs practical health messages in keeping herself and the baby healthy.
Hence, for mothers or would-be mothers who are not yet aware why they should exert some effort in engaging into moderate, normal exercise, here is a list of some of its benefits so that you will be able to understand the reason why pregnant women have to exercise regularly:
Defiance against fatigue
As muscle becomes fatigued, it produces less force. To accomplish a task like climbing the stairs, for example, or shoveling snow, more units of muscle must be called into play to back up the wearied muscles.
The tired muscles are both less efficient and less effective. Hence, this will just put more strain on the pregnant woman because of the weight that is continuously adding up each day. That is why tired muscles will usually result to leg cramps or sore muscles.
What every pregnant woman must know is that exercise improves the condition of the muscles and their ability to work longer without fatigue.
Reduce backaches
Even when you sit or stand, some muscles are working, and such relatively easy postures can tax some muscles and cause fatigue. The muscles of the lower back, for example, can be exhausted and worn out by the effort of keeping erect when a pregnant woman stand still for several hours.
With exercise, a pregnant woman can correct this error by developing her posture.
Increase the amount of oxygen
Work and exercise rely on glycogen, a substance produced by the body from complex carbohydrates and stored muscles and liver. The supply of glycogen in the muscles determines and limits the duration of activity. Exercise depletes the glycogen in the muscles and leads to tiredness.
However, when glycogen is depleted by strenuous activity, it is replaced in quantities greater than before, as if the body recognized the need to lay in a larger supply of fuel.
Hence, oxidation is essential for converting glycogen to the energy that pregnant women need to wiggle a finger, flex a muscle, or practice the lungs and heart for some blowing action during normal delivery.
These are just some of the many benefits exercise can bring to pregnant women. Besides, nothing is completely wrong for a pregnant woman doing some moderate exercises. The only important thing to remember is that before starting an exercise program, whether pregnant or not, it is best to consult your doctor. As they say, doctors know best!
Note: The above content is just a snippet of the ebook.
Finding ebooks to that you can sell with a PLR license online is very rare, most of them are junk outdated or don't even make sense.
Don't wait any longer, grab your reseller PLR license to this high in-demand evergreen PLR Pregnancy Principles eBook and start using it to build your list or resell with private label rights for big profits!
has been added to your cart!
have been added to your cart!
Package Details:
Download File Size: 82.6 Megabytes (MB)
eBook Format: Word Doc, Open Office Doc, Text Doc and PDF formats.
PLR eBook Graphics: Includes a Flat and 3D eCover with PSD files.
Total Word Count: 5 100+ Words
PLR License Terms
PLR Reseller License Terms and Conditions:
[YES] Can be sold
[YES] Can be used for personal use
[YES] Can be packaged with other products
[YES] Can modify/change the sales letter
[YES] Can modify/change the main product
[YES] Can modify/change the graphics and ecover
[YES] Can be added into paid membership websites
[YES] Can put your name on the sales letter
[YES] Can be offered as a bonus
[YES] Can be used to build a list
[YES] Can print/publish offline
[YES] Can be given away for free
[YES] Can convey and sell Personal Use Rights
[YES] Can be added to free membership websites
[YES] Can convey and sell Resale Rights
[YES] Can convey and sell Master Resale Rights
[YES] Can convey and sell Private Label Rights
Note:
You may not sell this product or the any of its rights if you ask for a refund. Your license will become null and void.
You must keep this license to verify yourself as an official licensee. You must be able to show the license on demand.
You may not market the product in any immoral, illegal or unethical way (Spam).
You are responsible for your own hosting, download locations, payment processor and customer service to your customers.
Any violation of this license will be subject to revoking this agreement and potential legal action may ensue.
Share this and get 20% off!
Related Products That May Interest You